Product highlights:
MDC (Modular Design Construction) offers the ability to upgrade components for future format and feature compatibility
Dirac Live® advanced room-correction software tailors the sound to your room with the included microphone
Power and processing:
7-channel amplifier
110 watts per channel into 8 ohms (20-20,000 Hz) at 0.08% THD, with 2 channels driven
Dolby® and DTS® surround sound decoding

Dolby Atmos processing for use with in-ceiling or "height" speakers for ultra-enveloping home theater sound
DTS:X™ processing for an immersive, 3-dimensional soundstage
Digital and streaming music options:
features with included NAD BluOS Kit:

Apple AirPlay 2 lets you stream directly from an iPhone® or iPad® and ask Siri to play Apple Music
supports MP3, AAC, WMA, OGG, FLAC, ALAC, WMA-L, MQA, WAV, and AIFF file formats
BluOS wireless streaming and multi-room compatibility
free BluOS controller app for iOS® and Android® devices
includes support for Amazon Music Unlimited, Spotify, TIDAL, Napster, Deezer, Qobuz, and more (subscription required for some services)
supports internet radio from TuneIn, iHeartRadio, Calm Radio, Radio Paradise, and Slacker Radio
Multi-room audio:
dual-zone capability with powered dual-room/dual-source output
surround back amplifier channels can be assigned to power speakers in Zone 2

using powered 2nd-room output allows 5.1-channel sound in main room

Zone 2 line-level outputs for use with an optional external amplifier
only analog sources can be played in Zone 2
Connections and control:
HDMI 2.0 audio/video switching: 3 in, 1 out

HDCP 2.2 technology ensures compatibility with 4K Ultra HD sources and TVs
HDR-compatible for extended picture contrast and brightness with compatible 4K TVs and HDR-encoded content
supports 4K Ultra HD video at up to 60 frames per second
Audio Return Channel (ARC) function receives digital audio signals from a compatible HDTV's tuner or "smart" content via HDMI

front-panel 1/4" headphone jack
4 analog stereo RCA inputs, including 1 front-panel connection
digital audio inputs: 2 optical, 2 coaxial
7.1-channel analog audio inputs
7.1-channel analog audio preamp outputs for connecting optional external amplifiers
outputs for 7 speakers (Front L/R, Center, Surround L/R, Surround Back L/R)
RS-232C and IR (infrared) remote connections for use with optional third-party controllers
rear-panel USB input
12-volt trigger output
switched 120-volt AC outlet for use with optional external component
detachable power cord
includes AVR 4 remote control for main zone
includes ZR 7 remote control for Zone 2
Dimensions and warranty:
17-1/8"W x 6-13/16"H x 15-11/16"D
weight: 33.9 lbs.
warranty: 2 years
MFR # T758V3i
What's in the box:
7.1ch AV receiver
6' AC power cord
BluOS module (with WiFi dongle/Bluetooth dongle installed)
Main IR remote control (AVR 4)
Zone 2 IR remote control (ZR 7)
4 "AA" batteries
CR2025 Lithium battery
Auto calibration microphone
USB-to-3.5mm adapter
23" USB extension cable
Quick Setup Guide
Internet Update Guidelines
Dirac Live LE Quick Start Guide
BluOS Quick Start Guide
BluOS/Bluesound brochure
Important Safety Instructions
Warranty Information
We don't have any reviews, yet.
Be the first to review this product
Customer photos
More details on the NAD T 758 V3i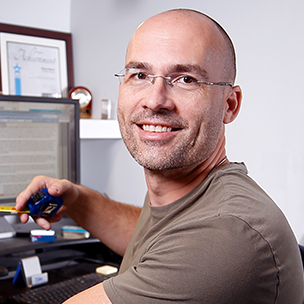 Researched by Crutchfield's

Stacey B.
Product Research
Audio Section
Video Section
Network, Bluetooth, & USB Integration
Multiroom Audio Playback
Intuitive Control
Convenience Features
Audio Section
NAD PowerDrive Amplifier Technology: NAD's exclusive PowerDrive amplifier technology combines a high current design with dynamic power peformance to bring out the very best in your speaker system. PowerDrive's high stability and low impedance drive capability results in less distortion when powering your loudspeakers for a clearer and more dynamic sound when listesning to your movie and music soundtracks. PowerDrive does all this by adding a second high-voltage rail to the receiver's well regulated high-current power supply in order to deliver nearly double the continuous power output on a short term dynamic power basis. The end result is greater depth, better clarity, and more detail when listening to your loudspeakers and high-resolution audio files.
Full Disclosure Power (FDP): NAD uses Full Disclosure Power (FDP), the most demanding criterion for performance measurement. FDP specifies distortion under the most extreme conditions of low impedance loads and frequency extremes, rather than the simple and easy 1kHz @ 8 ohms test with only one or two channels driven quoted by many other manufacturers. NAD uses this stricter performance criterion because it more closely matches the demands of real music and real loudspeakers. Maintaining specified distortion with all channels driven at 8 ohm and at 20-20kHz is a much more difficult achievement. The benefit of NAD's Full Disclosure Power is the total elimination of audible distortion at any listening level. This provides pinpoint imaging and realism with music and movies alike.
FDP Output Rating: 60 watts with all seven channels driven @ 20-20kHz and into 8 ohms with 0.05% THD
Stereo Output Rating: 110 watts with only 2 channels driven @ 20-20kHz and into 8 ohms with 0.08% THD
Amplifier Assignment: For flexibility, the T 758 V3i's amplifier's Surround Back amplifier is configurable so you can use these amp channels to power Surround Back speakers, Height 2 speakers, Zone 2 speakers, or bi-amp the front speakers.
7.1ch: The AV receiver's amplifier channels can be configured as Front Left/Right, Center, Surround Left/Right, and Surround Back Left/Right for Dolby TrueHD & DTS-HD 7.1ch playback.
5.1.2ch: This amplifier configuration provides Dolby Atmos 5.1.2ch playback with Front Left/Right, Center, Surround Left/Right, and Height Left/Right speakers.
Bi-Amp: You can configure the amplifier for front bi-amp operation to achieve a higher-quality 2-channel sound by connecting the receiver's front and surround back channels to your main front speakers (if compatible). Receiver will be limited to 5.1ch surround.
Zone 2: The receiver's amplifier channels can be configured as Front Left/Right, Center, Surround Left/Right, and Zone 2 for Dolby Digital & DTS 5.1ch playback in the main zone and 2ch PCM playback in the second zone.
Dirac Live Room Correction: Dirac Live is a patented room correction technology that not only corrects the frequency response, but also the impulse response of a room's loudspeakers. Dirac Live provides true impulse response correction over a large listening area, improving the depth, positioning and distinction of individual voices and instruments. Using multiple measurement and mixed phase correction, Dirac Live helps create a natural, realistic and transparent sound with tighter bass and reduced room modes, in a way previously not possible.
How It Works: Whether you use the mobile app (for Apple iOS 10.2+ and Android OS 5.0+) or the desktop software (for Windows 7/8/10 and Mac OSX 10.7+), Dirac Live offers a clear improvement of your audio system by analyzing your speakers and room acoustics with the help of the included measurement microphone that plugs into the NAD receiver, your computer, or mobile device. Dirac Live then uses this data to build an acoustic model of the listening environment and detects the deficiencies. After careful analysis, Dirac Live corrects for both the timing and amplitude aspects of the colorations in sound to deliver a uniquely pristine listening experience.
What It Does: Dirac Live provides Mixed-Phase Room Correction technology with Impulse Response Correction, improved staging (localization of sound events), better clarity and intelligibility in music and vocals, a deeper and tighter bass free of resonances throughout the entire listening area, and the ability to upload and choose the custom NAD target response
Notes:

The NAD T 758 V3i comes with the free Dirac Live LE (Lite) version with the ability to calculate corrections in frequencies between 20Hz and 500Hz. You can upgrade to the Dirac Live Full version for $99 and gain the ability to calculate corrections of the full frequency range between 20Hz and 20,000Hz.
For both Dirac Live versions, the NAD receiver and your computer or mobile device will need to be connected to the same network with an internet connection. You'll also need to create a Dirac Live account.
Compatible Digital Audio Formats: The NAD T 758 V3i AV receiver supports the following stereo and multichannel audio formats through its HDMI (1-3) jacks and optical (1-2)/coax (1-2) digital inputs.
Digital Audio Connector
Audio Signal Type
Audio Signal Format
HDMI (1-3)
High Definition Audio Bitstream
Dolby Atmos, Dolby Digital Plus, Dolby TrueHD
DTS:X, DTS-HD Master Audio, DTS-HD High Resolution, DTS Express
Bitstream
Dolby Digital, Dolby Digital EX, DTS, DTS ES, DTS 96/24
PCM
2ch to 8ch (32-192kHz, 16/20/24-bit)
Optical (1-2)/Coaxial (1-2)
Bitstream
Dolby Digital, Dolby Digital EX, DTS, DTS ES, DTS 96/24
PCM
2ch to 6ch, (32-96kHz, 16/20/24-bit)
Immersive Surround Sound: The NAD T 758 V3i goes beyond regular surround with support for the latest immersive surround sound formats, including Dolby Atmos & DTS:X. The NAD AV receiver also uses Dolby Surround & DTS Neural:X to enhance 2ch, 5.1ch, and 7.1ch decoding formats for a matrixed three-dimensional soundfield. The T 758 V3i can support 5.1.2ch, 5.1.4ch*, 7.1.2ch*, and 7.1.4*ch Dolby Atmos & DTS:X speaker systems. *A 5.1.4ch, 7.1.2ch or 7.1.4ch configuration will require an external power amplifier(s).
Dolby Atmos: Dolby Atmos surround sound technology dispenses with channel-based coding in favor of more advanced object-based coding, giving the soundtrack designer the ability to precisely place sounds anywhere in the 3-dimensional space. With Dolby Atmos, sound moves around you in three-dimensional space, so you feel like you're inside the action.
Dolby Surround: Dolby Surround offers an enhanced cinema experience to your existing stereo and Dolby Digital movie soundtracks using a Dolby Atmos speaker setup. Dolby Surround enhances audio definition by improving the spatial dimension and overall audio definition of movie soundtracks. It does this by using four distinct surround zones that provide greater control over the exact placement of each detail in a movie sound track, so audio can be matched more accurately to the video on screen; this means more depth and greater realism for your movies. As a result, individual sounds are clearer and more distinct. It also improves the surround sound experience across the entire theater by widening the listening "sweet spot".
DTS:X:

DTS:X

features object-based audio coding that lets the soundtrack designer place sonic elements anywhere in the 3D acoustic soundspace, and provides for overhead speakers to deliver a stunning surround sound experience.

DTS Neural:X: DTS Neural:X is an advanced spatial remapping technology from DTS, which provides a fully immersive output for all types of source content; this includes DTS bitstreams and non-encoded (PCM) data. DTS Neural:X delivers a thrilling sense of immersive sound to your DTS:X speaker layout regardless of the original source format.
Listening Modes: The T 758 V3i offers distinct listening modes, tailored for different types of recording or program material. With a two-channel (Stereo) source, the following listening modes can be selected.
Stereo: All output is directed to the front left/right channels. Low frequencies are directed to the subwoofer if one is present in the Speaker settings. Select 'Stereo' when you wish to listen to a stereo (or monaural) production, such as music CD or FM broadcast, without surround enhancement. Stereo recordings whether in PCM/digital or analog form and whether surround-encoded or not encoded, are reproduced as recorded. Multi-channel digital recordings (Dolby Digital and DTS) are reproduced in "Stereo Downmix" mode via the front left/right channels.
Enhanced Stereo: All recordings are reproduced in stereo via the maximum speaker complement. Enhanced stereo can be useful for maximum volume from all channels or for multi-speaker background music (cocktail party) listening. For this mode, Front, Center, Surround and Back speakers can be turned ON/OFF as desired.
EARS: Two-channel recordings, whether stereo or surround-encoded, are reproduced with proprietary NAD surround processing with signals output to the front left/right, center and discrete left/right surround channels, plus subwoofer. EARS extracts the natural ambience present in nearly all well-produced stereo recordings. It does not synthesize any ambience or other sonic elements and thus remains truer to the sound of the original musical performance than most other music-surround options. EARS offers realistic, stable "front-stage" sonic imaging and spacious but unexaggerated ambient "virtual acoustics" that remain faithful to the original recording. Select EARS for listening to stereo music recordings and broadcasts. EARS produces a subtle but highly natural and believable ambience from nearly all "natural-acoustic" stereo recordings. Typically, these include classical, jazz, and folk genre.
Analog Bypass: All analog signals remain in the analog domain without analog-to-digital conversions. At Analog Bypass, the DSP circuitry is bypassed but full tone control functions remain. 'Bass management' or Speaker settings are also not in effect as these are DSP functions.
Direct Mode: Analog or digital sources are automatically played in their native formats. All the source's audio channels are reproduced directly. This mode recreates the original sound most faithfully, thereby producing outstandingly high-quality audio.
Audio Enhancements: The NAD T 758 V3i allows you to tailor the AV receiver's Bass & Treble, as well as Center Dialog to your preference.
Enhanced Bass: When the subwoofer is set to 'On' and your front speakers set to 'Large', the option 'Enhanced Bass' becomes available. Normally, with speakers set to 'Large' the subwoofer is not active. The Enhanced Bass option allows full range operation of the speakers with the additional bass contribution of the subwoofer. This feature is particularly useful when one wants to experience maximum bass output. Please note that due to acoustic cancellation effects, the bass response may be uneven when using this setting.
Tone Controls: The T 758 V3i has three Tone Control levels; Treble, Bass, Center Dialog. Bass and Treble controls only affect the low bass and high treble leaving the critical midrange frequencies free of coloration. The Center Dialog control boosts the 'presence' of the midrange region improving intelligibility of speech. Tone Defeat gives one the choice of varying or completely bypassing the tone control section of the T 758 V3i.
Dolby & DTS Setup: The T 758 V3i offers the following audio settings specifically relating to Dolby Digital & DTS soundtracks. 
Dynamic Range Control: You can select the effective dynamic range (subjective range from soft to loud) for playback of Dolby Digital & DTS soundtracks. For fully cinematic effect, always select 100% (the default). Settings of 75%, 50%, and 25% progressively reduce dynamic range, making soft sounds comparatively louder while limiting the peak loudness of loud ones.
Center Spread: The Center image is spread into the Left and Right speakers. It is designed to complement musical content or to spread the dialogue of a Dolby Digital soundtrack. It can be turned On or Off.
Dialog Control: Dialog control is more than just adjusting center channel level as the center channel may also contain other sound elements that get raised or lowered along with the dialog.
Analog & Digital Audio Inputs: The NAD T 758 V3i is outfitted with both analog & digital audio inputs; including line-level RCA, Optical, and Coaxial.
Stereo RCA Line-Level: There are a total of four analog stereo RCA line-level audio inputs (3 Rear/1 Front). There is no Phono input. If you want to connect a turntable, you'll need an external phono preamplifier or a turntable with a built-in phono preamp.
Optical & Coaxial Digital: There are are total of four digital audio inputs; two optical (toslink) and two coax (RCA) digital audio inputs. The digital audio inputs will supports up to 24-bit/96kHz digital audio signals.
Analog Outputs: The NAD T 758 V3i is equipped with seven pair of speaker terminals outputs, an 11.1ch preout section, and headphone out.
Gold-Plated Binding Posts: The seven pair of gold-plated binding post speaker terminals will accept banana plugs (single only), pin connectors, and bare wire (up to 10 gauge). The NAD receiver supports 4 to 16-ohm speakers. You can connect Front, Center, Surround, Surround Back, and Height speakers. Or, you can reassign the Surround Back/Height channels to power speakers in another Zone.
11.2ch Preouts:  The T 758 V3i features 11.2ch preouts (Front L/R, Center, Surround L/R, Surround Back L/R, Height 1 L/R, Height 2 L/R, and Sub) to connect the receiver to external power amplifiers for even better sound quality.
Headphone Output: The NAD AV receiver features a 1/4" stereo headphone jack on the front-panel for connecting an optional pair of headphones. The unit's speaker outputs and preouts are automatically muted when a set of headphones is connected.
Video Section
HDMI 2.0b: The NAD T 758 V3i has three HDMI 2.0b inputsand one HDMI 2.0b output. The HDMI 2.0b inputs/output support for UltraHD 4K video, HDCP 2.2, 4:4:4 color gamut, and High Dynamic Range (HDR) support.
4K/60Hz: The T 758 V3i supports up to 4K (3840x2160 pixels) video @ 60 frames per second on all of its HDMI 2.0b inputs and output (pass-through only with no upscaling). It will also pass a 480i, 480p, 720p, 1080i, or 1080p video signals via HDMI.
HDCP 2.2: All of the receiver's HDMI 2.0b inputs/output support HDCP 2.2, which fully complies with the latest copyright protection standard for 4K video transmission.
4:4:4 Color Subsampling: All of the receiver's HDMI 2.0b inputs/output support RGB, YCbCr 4:4:4, YCbCr 4:2:2, and YCbCr 4:2:0 color subsampling (@ 60Hz or 50Hz). With 4:4:4 color subsampling, luminance (brightness) and chroma (color) are sampled at the same rate; resulting in an RGB color palette as big as the video sampling rate for a video image with more colors, plus greater color accuracy and detail.
High Dynamic Range (HDR): High Dynamic Range (HDR) provides enhanced picture quality by simultaneously enabling greater detail for both the dark and bright parts of an image. HDR reproduces a greater dynamic range of luminosity or brightness levels, creating greater contrast. This increased contrast reveals the subtle nuances of the image, from detailed blacks and shadows to the brightest whites and colors, plus greater depth. The receiver supports HDR 10 & Dolby Vision (not compatible with HLG).
Note: The NAD T 758 V3i does not contain any composite or component analog video inputs and outputs.
Audio Return Channel (ARC): This feature of the AV receiver's HDMI 2.0b output allows audio to be sent from your compatible TV to the receiver through the same HDMI cable already being used to send audio and video to your TV. This eliminates the need for extra cables connected to your television. Support audio formats via ARC include Dolby Digital, Dolby Digital Plus, DTS, DTS HD, and PCM
Note: The NAD T 758 V3i does not support the latest eARC protocol, so it can not handle Dolby TrueHD, Dolby Atmos, DTS:X, or DTS HD Master Audio through its HDMI ARC output.
HDMI Pass-through: When the T 758 V3i is in standby mode (power off), the HDMI source signals will continuously pass through the receiver to the TV. The HDMI Control (CEC) feature must be enabled in order for HDMI Pass-through to work.
Lip Sync Delay: Video signals may take longer to process than audio signals, depending on the connected video equipment. The audio signal can be delayed up to 120ms to synchronize with the video signal.
Network, Bluetooth, & USB Integration
BluOS Kit: The included BluOS Kit adds wireless network audio, Hi-Res audio, AirPlay, Bluetooth audio streaming, USB audio, and wireless multiroom audio playback to the NAD T 758 V3i receiver. The BluOS kit plugs into the AV receiver's rear-panel USB port and then connects wirelessly or wired to your home's network router.
WiFi Dongle: A WiFi (802.11 b/g/n) dongle is pre-installed in the BluOS Kit to connect the NAD receiver to your home's WiFi network router. If you experience poor WiFi reception, unplug the WiFi dongle and plug in the included 23" USB extension along with the WiFi dongle to extend the BluOS Kit's WiFi range.
Bluetooth Dongle: A Bluetooth dongle is pre-installed in the BluOS Kit to connect wirelessly to Bluetooth enabled source devices.
Ethernet Jack: The BluOS Kit's Ethernet (RJ45) LAN port allows a hardwired connection to your network router.
USB-A Port: The BluOS Kit provides a USB-A 3.0 port to connect a compatible USB MSC (mass storage class) device - such as a thumbdrive.
High Resolution Audio: High-resolution audio tracks are either 24-bit/96kHz or 24-bit/192kHz, and contain up to 6.5x more data than standard CDs, letting you hear all the detail of your favorite music in superior quality. Thanks to the included BluOS kit, the T 758 V3i offers full support for hi-res audio, so you can stream WAV, FLAC, ALAC, AIFF, WMA-Lossless, MQA music files over your home's WiFi network or directly from a connected USB mass storage class device. The Bluesound system also supports compressed music files such as MP3, AAC, WMA and OGG. BluOS has been designed to work with today's larger music collections, and has indexed libraries up to 200,000 songs in demonstrated practice (this will depend on the music's metadata & artwork). Bluesound also offers gapless playback by default for all supported file music types.
Compression
File Type
Sampling Frequency
Bit Rate or Bit Depth
Compressed
Lossy
MP3
16-48kHz
192-320 kbps
WMA
AAC
OGG
Lossless
WMA-Lossless
up to 96 kHz
up to 24-bit
FLAC
192 kHz
up to 24-bit
ALAC
MQA
Uncompressed
AIFF
up 192 kHz
up to 24-bit
WAV
MQA (Master Quality Authenticated): Bluesound is the first wireless multiroom audio system to support MQA (Master Quality Authenticated). MQA is a revolutionary end-to-end technology that captures and delivers master quality audio in a file that's small enough to stream or download. Bluesound worked closely with MQA to implement technology inside each Bluesound component to ensure the listener will hear MQA encoded music and streams exactly like the source and the way the artist intended you to hear it when it was approved in the studio.
Online Music Services: Many popular music streaming services and internet radio apps are built right into BluOS, giving you an all-access pass to millions of songs and the freedom to listen to everything you want to hear. Using the BluOS Controller app on your compatible Apple iOS or Android device, you can instantly discover and enjoy millions of songs from your existing music services, tune in to your favorite internet radio stations and podcasts from around the world, or access and listen to the music collections stored on your smartphone, tablet or laptop on any and Bluesound in your home. Subscription and purchase fees will apply to online music services.
Note: Availability of online music services may vary by region. Not all services may be available at time of purchase. Some services may be added or discontinued from time to time based on decisions of the music service providers or others.
AirPlay 2 with Siri: AirPlay 2 is an advanced and easy-to-use wireless multiroom audio platform for iTunes, Apple Music, and other compatible Apple iOS apps. With AirPlay 2 you can play any sound from your Apple iOS device (running iOS 11.4 or later) or Mac computer (running OS X 10.13.2) on the NAD receiver and other compatible BluOS and AirPlay 2 speakers throughout your home. You can choose to play audio in one room, play the same audio in grouped rooms, or play the same audio in every room. If you are an Apple Music subscriber, you can even play different music in different rooms (you can control and group directly from Apple's Music App and Home app on your Apple iOS device). In addition, you can watch videos and movies from YouTube and Netflix on your compatible Apple iOS device or Mac computer with perfectly synced audio on the NAD receiver. You will also be able to ask Siri-enabled devices (like your Apple iPhone, iPad, or Watch) to control playback of your Apple Music on the NAD receiver. With AirPlay 2, also get to see song/artist information and album art via the receiver's on-screen menu (not front-panel display).
Note: If you have older Bluesound or BluOS product, you can still group Gen 2i Bluesound and newer products with older Bluesound products in the BluOS App to add AirPlay 2 compatibility to your entire BluOS system.
Computer Audio:  The BluOS wireless audio system lets you easily connect and share your music collection from a computer or network-attached storage drive and access up to 200,000 tracks for wireless streaming. The BluOS wireless music system will pull music from an existing digital music library across the network on your Windows PC, Mac computer, or NAS drive using Windows or SMB File Sharing (SAMBA) and the BluOS Controller app for Windows (XP-up) & Mac (OS X 10.7-up). However, File Sharing is not enabled by default on Windows or Mac. You will have to manually alter these settings in your computer's menu system.
Bluetooth w/ aptX: The NAD T 758 V3i and included BluOS Kit provide built-in Bluetooth 4.0 with support for wireless music streaming from your Bluetooth-enabled smartphone, table, laptop, or desktop computer. You'll be able to stream stored music and music apps on your Bluetooth source device to the NAD AV receiver. In addition, to the standard Bluetooth codec, Qualcomm's aptX codec is supported. aptX delivers wireless "CD-quality" (44.1kHz/16-bit) sound from a Bluetooth aptX compatible source devices (such as Android smartphones & tablets). You can even distribute Bluetooth audio to the rest of your BluOS-enabled wireless audio system throughout your home.
USB-A Port: The NAD T 758 V3i and included BluOS Kit offer a rear-panel USB-A 3.0 port to directly connect your USB mass storage class (MSC) device; such as a thumbdrive or external hard-drive. The unit's USB port supports music playback from these compatible USB devices formatted in FAT 32. Not only can USB audio be played back on the NAD receiver, but can also be wirelessly distributed to the rest of your BluOS components throughout your home for multiroom playback. The USB port is not compatible with the direct connection of Apple iOS and Android devices, computer and laptops, or USB-hubs and card-readers.
Multiroom Audio Playback
BluOS Wireless High-Resolution Multiroom Audio: The included BluOS kit makes the NAD T 758 V3i part of the BluOS wireless high-resolution multiroom audio eco-system - consisting of powered speakers, soundbar speakers, amplifiers, players, and hard-drives. The BluOS wireless high-resolution multiroom audio ecosystem uses your home's wireless WiFi network to connect multiple Bluesound products and play your music in perfect sync, or different music simultaneously, anywhere in your home. BluOS can wirelessly transmit lossless music up to 24-bit/192kHz at ultra-fast speeds with no lag and zero loss in sound quality.
Compatible Multiroom Audio Sources: The following audio sources can be used for multiroom audio playback - internet radio (including TuneIn & iHeart Radio); online music services (including Tidal, Spotify, Amazon, Deezer, Slacker, and Napster); Bluetooth & USB audio, music libraries (from computers and NAS drives); as well as hardwired analog & digital audio inputs (excluding HDMI).
Number of BluOS Zones: Up to 16 Bluesound devices can be connected in a strictly wireless environment. Demonstrated practice has shown that you can create up to 8 groups of 8 Bluesound devices or 4 groups of 16 Bluesound devices. If you want to connect more than 16 Bluesound devices, you will need to connect the Bluesound devices to your network using a wired connection. BluOS can then control up to 64 devices in a strictly wired environment.
Note: Make sure the BluOS kit is plugged into the back of the NAD T 758 V3i with the latest firmware update installed.
Zone 2 (Line-Level or Speaker-Level): Zone 2 allows stereo audio playback of another source connected to the receiver in another room of your home via RCA line-level output or speaker-level output. When using the T 758 V3i to power speakers in a second room of your home, the main zone is restricted to 5.1ch. When using the receiver's line output terminals for the second room, you'll need an additional amplifier to power your Zone 2 speakers; the main Zone of the receiver is unaffected. The volume of Zone 2 can be controlled by the NAD receiver using either configuration or from your add-on amplifier when using the line-output.
Compatible Sources: Analog audio input sources only.
Incompatible Sources: HDMI audio/video input sources, Optical/Coaxial digital audio input sources, and BluOS audio sources (including Network/Bluetooth/USB).
Intuitive Control
BluOS Controller App: The free BluOS Controller app (for Apple iOS 9.3-up, Android OS 4.1-up, Windows XP-up, and Mac OS X 10.7-up) turns your mobile device or computer into a full-featured wireless remote control for the BluOS wireless multiroom audio system. The BluOS Controller app on your compatible device uses your home's WiFi network to connect with Bluesound devices, so you can play all the music you love anywhere in your home for a wireless multiroom music experience. Get on-demand access to your music libraries on your home network, stream live Internet radio from almost any place in the world, or listen to one of the many music services available on Bluesound, all from the palm of your hand with the easy-to-use BluOS Controller app.
Multiroom Audio: Play a different song at the same time in different rooms, or group all your BluOS enabled devices together and listen to your favorite music in perfect sync throughout your home.
Now Playing Screen: Control your music and adjust the volume in any room, get rich album artwork and detailed artist info, right from the Now Playing screen. Even check what quality you are streaming at to ensure the best possible listening experience.
Individual Songs & Playlists: Tap a song and have it play instantly, or create and edit playlists on the fly by simply adding songs or entire albums to the play queue. Playlists can then be saved inside the app and listened to at any time.
Alexa & Google Assistant Voice Control: The T 758 V3i's BluOS functionality will support Amazon Alexa and Google Assistant voice control through an over-the-network firmware update (now available). Using an Amazon Alexa or Google Assistant enabled device (sold separately - see Accessories Tab), you can use your voice to access your music libraries on your local network, select presets from online music services, control music playback functions such as Play/Pause/Skip, adjust volume levels, play music in different rooms, and even group rooms together. Each Alexa voice command will need to start with the phrase "Alexa or Google, ask Blue Voice to" or "Alexa or Google, tell Blue Voice to". Alexa and Google Skills for BluOS will need to be setup through the Amazon Alexa app (for Apple iOS 11.0+ or Android OS 4.4+) or the Google Home App (for Apple iOS 11.0+ and Android OS 5.0+ ).
The NAD receiver does not feature a built-in microphone and requires a separate Alexa or Google Assistant enabled device (sold separately - see Accessories tab) for voice control.
Alexa Compatible: The NAD C C 388 BluOS 2i BluOS Streaming DAC will support Amazon Alexa and voice control through an over-the-network firmware update (now available). Using an Amazon Alexa enabled device (sold separately), you can use your voice to explore music services, select presets, adjust volume levels, switch up songs in different rooms, or even group your Bluesound components together and play your music in perfect sync throughout the house. Each Alexa voice command will need to start with the phrase "Alexa, ask Blue Voice to" or "Alexa, Tell Blue Voice to". Alexa Skills for BluOS will need to be setup through the Amazon Alexa app on your Apple iOS or Android device.
Note: Click here for more information regarding Alexa setup and voice commands.
NAD AV Remote App: Download the free NAD AV Remote App from the Apple Apps Store to control the T 758 V3i from your Apple iOS 8.1+ device (iPhone or iPad). Control, adjust and select basic functions - including power, volume, source, and listening mode for all zones with the touchscreen of your compatible iOS device.
Note: The NAD AV Remote App is currently not compatible with Android.
Dual IR Remotes: The T 758 V3i includes an IR remote (AVR 4) for wireless operation of the AV receiver and other NAD AV components. The included Zone 2 IR remote (ZR 7) controls the Zone 2 features of the T 758 V3i; it allows control of the Zone 2 volume and source selection, as well as other applicable functions. The ZR 7 remote will work from a different room using an IR sensor and hub, or the IR sensor of a compatible NAD component in the second zone (either must be wired back to the location of the T 758 V3i).
HDMI CEC (Consumer Electronic Control): Consumer Electronics Control (CEC) is a set of commands that utilizes HDMI's two-way communication to allow for single remote control of any CEC-enabled devices connected with HDMI. A CEC command will trigger the necessary commands over HDMI for an entire system to auto-configure itself to respond to the command.
Power: The T 758 V3i will automatically go to standby mode if it receives a CEC standby command. On the other hand, if the T 758 V3i receives a CEC power up command, the T 758 V3i will correspondingly switch ON from standby mode.
Source Switch: The T 758 V3i will automatically switch sources if another CEC device requests a Source change. For example, if Play is pressed on a BD Player with CEC, the T 758 V3i and TV with CEC will automatically switch to their respective input connections; the T 758 V3i switching to the HDMI input where the BD Player is connected while the TV will switch to its input where the T 758 V3i's HDMI Monitor Out is connected.
Audio System: The T 758 V3i will broadcast a CEC message indicating it is an active audio system. A CEC compatible TV will usually mute its audio output when this happens. When this option is enabled, the T 758 V3i will also respond to CEC volume and mute commands. For example, a CEC TV may forward the volume commands from its remote to the T 758 V3i.
Custom Remote Integration: The NAD T 758 V3i is outfitted with a variety of custom remote integration inputs & outputs that allow you to automatically switch amplifiers on and off, as well as connection to more advanced automated control systems.
+12V Trigger Outputt: The +12V trigger output (3.5mm) lets you turn on/off another component that features a +12V trigger input (3.5mm) along with the T 758 V3i.
IR Input/Outputs: There is an IR input (3.5mm), used to control this unit using an optional infrared repeater or the IR output of another component. There are also two IR outputs (3.5mm) used to control other compatible components.
RS-232 Port: The rear-panel RS-232 port allows connection to a compatible PC or external whole-house control system from companies (such as AMX or Crestron).
Convenience Features
MDC (Modular Design Construction): Only NAD offers Modular Design Construction (MDC), the company's proven method for preventing premature obsolescence. MDC ends the frustration of having to replace your entire AV surround sound receiver just to keep pace with the ever-changing world of AV electronics. NAD's most important recent innovation, MDC battles technology obsolescence by allowing you to upgrade the T 758 V3i with new connectivity and features as new technology becomes available. MDC places all the input circuitry on easily removable plug-in cards; your investment is protected because a single card, rather than the entire receiver, can be replaced when a new format is introduced.
The T 758 V3i comes with NAD's VM 130i HDMI 4K video MDC module and AM 230 Hi-Res audio MDC module pre-installed.
The NAD T 758 V3i does not come equipped with an empty MDC slot. However, the pre-installed VM 130i video module and AM 230 audio module can be replaced with newer MDC modules (sold separately) when they become available in the future.
OSD (On-Screen Display): In addition to the unit's front-panel display, the T 758 V3i employs a simple, self-explanatory on-screen display menus system which will appear on your connected television. The OSD is available through the unit's HDMI output only.
AV Presets: Unique features like AV presets and a completely flexible input setup allow unprecedented flexibility and ease of use. The T 758 V3i offers five independent AV presets that store speaker level and tone control settings for instant recall, making it easy to custom tailor your system for different types of program material. The T 758 V3i also remembers your last used settings when switched in and out of Standby mode
Auto Standby & Sleep Timer: The T 758 V3i can be setup to automatically go into standby mode if there is no audio signal or user interface interaction within 30 minutes. The Sleep Timer will switch the T 758 V3i to Standby mode automatically after a preset number of minutes (15 to 90 minutes in 15 minute increments).
Switched AC Outlet: The NAD T 758 V3i features a rear-panel switched two-prong AC outlet to connect another audio/video component. The total draw of the device connected to this outlet must not exceed 100 watts.
Protection Circuits: This AV receiver utilizes a combination of fuse and electronic nonintrusive protection. Each channel is fully protected against excess temperature, DC fault, and, loudspeaker short-circuit.
Firmware & Software Upgrades: Future firmware & software updates can be done over a wired or wireless network connection connection. Some firmware & software updates may require that they be downloaded from the NAD website onto a USB thumbdrive and then inserted into the NAD receiver's front-panel USB port for upload.