About the Bowers & Wilkins Reference Series CWM7.5 S2
Excellent sound with zero footprint
Looking for soulful sound from your custom-installed music or home theater system? The Bowers & Wilkins Reference Series CWM7.5 S2 can help you get there.
Excellent sound with zero footprint
Looking for soulful sound from your custom-installed music or home theater system? The Bowers & Wilkins Reference Series CWM7.5 S2 can help you get there.
This high-performance in-wall speaker offers sparkling performance without taking up any floor space. It pairs a 5" Continuum™ cone driver with a 1" carbon dome tweeter. Together they deliver textured midrange and punchy bass, along with smooth, clear highs.
A built-in enclosure elevates performance
One of my favorite features is the built-in back-box. This carefully designed enclosure helps this speaker deliver consistently focused, well-balanced sound no matter what kind of space is behind it in your wall. It also keeps dust and dirt out.
DIY installation
If this is a do-it-yourself installation, check out our guide to installing in-wall speakers, along with our selection of in-wall speaker wire.
Free lifetime technical support is provided with every Crutchfield purchase.
READ LESS
Product highlights:
ideal for an elite in-wall music system, or as part of a custom-installed home theater system
built-in back-box ensures well-balanced sound in any installation and protects against dust and dirt
1" carbon dome tweeter
5" Continuum cone midrange/bass driver
frequency response: 45-28,000 Hz (±3dB)
recommended amplifier power: 25 to 150 watts
nominal impedance: 8 ohms
sensitivity: 86 dB
magnetic grille is paintable to match your décor
cutout dimensions: 7-7/16"W x 13"H
overall dimensions: 8-1/2"W x 14"H
mounting depth: 4-1/16"
weight: 8.4 lbs.
warranty: 5 years
MFR # FP41106
What's in the box:
Bowers & Wilkins Reference Series CWM7.5 S2 owner's manual
In-wall loudspeaker
Mounting frame
Grille
Baffle box
2 Mounting plates (1 pre-installed)
Paint shield
Two-piece foam port plug
3 Screws
3 Lock-washers
2 Wing-nuts
2 Fasteners
Cutout Template
Installation Instructions
Warranty Information
We don't have any reviews, yet.
Be the first to review this product
Customer photos
More details on the Bowers & Wilkins Reference Series CWM7.5 S2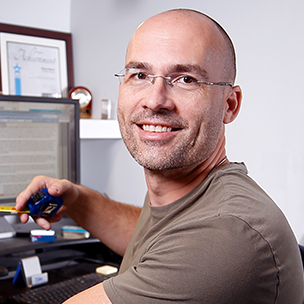 Researched by Crutchfield's

Stacey B.
Product Research
Features
2-Way Driver Design: The Bowers & Wilkins CWM7.5 S2 utilizes a two-way driver design with a 1" Carbon dome tweeter and 5" Continuum cone midbass driver for full-range sound from a compact in-wall loudspeaker. The 1" Carbon dome tweeter delivers pinpoint imaging accuracy and detail, while the 5" Continumm cone woofer provides smooth and accurate midbass without distortion. .
Flowport Technology: The B&W in-wall speaker has a critcally formed baffle box constructed from glass reinforced ABS, plus its own integrated backbox for accurate, detailed sound. It also utilizes B&W's Flowport technology with a front-firing port to create to create smooth, deep, and efficient bass response from a compact in-wall loudspeaker. Its front-firing, dimpled flared port provides natural bass response without turbulent noise or distortion.
Note: You can adjust the in-wall speaker's low-frequency performance by using the supplied foam plug. The foam plug is two-pieces, allowing for a degree of fine-tuning using either the outer, larger-diameter piece in isolation or the two parts together. Using solely the outer, larger-diameter foam piece will deliver less bass attenuation than the complete foam plug assembly.
Spring-Post Terminals: The B&W CWM7.5 S2 in-wall loudspeaker is outfitted with spring-post terminals that will accommodate bare speaker wire (up to 12AWG), pin connectors, and banana plugs (single only).
Magnetic & Paintable Grilles: The Bowers & Wilkins CWM7.5 S2 in-wall loudspeaker includes easy-to-install magnetic grilles that are also paintable. The grille protrudes 0.3125" from the wall.
In-Wall Installation: The B&W CWM7.5 S2 requires a rectangular cutout and is secured in the wall via the included mounting frame with integrated "QuickDogs" spring-loaded clamps that tighten using phillips-head screws. The cutout will need to measure 7.375" (w) x 13" (h) x 4.0625" (d). Make sure there is a least 0.75" of clearance around the cutout opening for the integrated "QuickDogs" clamps. The mounting clamps will accommodate 0.25" to 1.25" thick drywall. The included baffle box attaches to the to or bottom of the in-wall speaker and measures 7.0" (w) x 15.75" (h) x 2.5" (d). Make sure there is enough room inside the cavity of the wall for the included baffle box.
Note: Before installing the CWM7.5 S2 in-wall speaker, you should ensure that the ceiling location chosen is free of obstructions such as pipe work, ducting or wiring that will interfere with the installation. In existing drywall construction, use a stud-finding tool to help you map the ceiling construction and a pipe detector to scan the proposed installation location.
Applications: Designed for in-wall use, the B&W CWM7.5 S2 can be used as a front, center, or rear channel speakers in a home theater system. It can also be used in a stereo or distributed audio application.
Home Theater: When used as front channels, the left and right speakers should be located on either side of the screen approximately 20" away. When used as a center channel, the speaker should be located either directly above or below the screen; or in the case of an acoustically transparent screen, directly behind the screen. As rear surround channels, the speakers should be located just behind and one either side of the listening position.
2-Channel Stereo: For applications where a pair of CWM7.5 S2 speakers are to be used for conventional stereo reproduction, they should be located between 10' and 16.5' apart and a similar distance in front of the listening area.
Distributed Audio: For applications where single CWM7.5 S2 Series speakers are required to operate independently to provide background audio, they can be mounted as installation convenience and architecture dictate. The only acoustic constraint to bear in mind is that corner locations will result in significantly emphasized low frequencies and should be avoided.
Notes:

Try to avoid corner locations for any of the speakers and to ensure that the acoustic environment around each speaker is similar.
The nature of the installation of in-wall speakers means that it is sometimes impractical to locate them in the acoustically ideal positions. In these cases they should be located as close as is practical to the ideal positions.