Elevate your surround sound experience with Dolby Atmos and PSB
The design team at PSB really knows their stuff. That's why so many music lovers here at Crutchfield recommend (and own) PSB speakers. That same design team knows a thing or two about great movie sound, too. And that's why they created the Imagine XA Dolby Atmos enabled speakers. These add-on surround speakers work with your PSB speakers and
Dolby Atmos
soundtracks to re-create a truly enveloping, high-impact listening experience.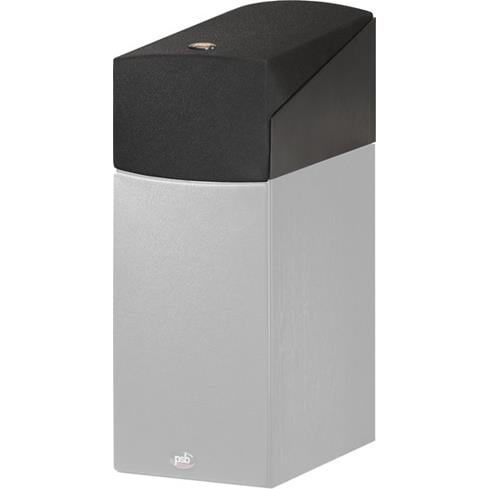 Placed on top of your existing speakers, the PSB Imagine XAs add Dolby Atmos elevation effects for more immersive surround sound.
Elevate your surround sound experience with Dolby Atmos and PSB
The design team at PSB really knows their stuff. That's why so many music lovers here at Crutchfield recommend (and own) PSB speakers. That same design team knows a thing or two about great movie sound, too. And that's why they created the Imagine XA Dolby Atmos enabled speakers. These add-on surround speakers work with your PSB speakers and Dolby Atmos soundtracks to re-create a truly enveloping, high-impact listening experience.
Not familiar with Dolby Atmos? It's the latest surround sound technology from the movie- and theater-sound experts at Dolby Laboratories. It adds a height dimension to your home theater, for enhanced immersion and spatial effects. From the soft patter of rain to the roar of a jet flying overhead, you'll enjoy dynamic surround sound that elevates your entire home theater.
Bounce sound off the ceiling for enhanced surround effects
How do these speakers work? Each features PSB's renowned 4" clay-filled polypropylene cone woofer and a powerful 1" titanium dome tweeter located on top of the speaker. These drivers are precisely angled to Dolby Labs' specifications to reflect sound off of your ceiling and back down to your listening positions.
The Imagine XA speakers are designed sit on top of your existing floor-standing or bookshelf speakers. Use a pair with your main left and right fronts, or add another pair to the rear surrounds for an even more enveloping experience. For even greater placement flexibility, PSB also include brackets for wall mounting.
The XAs are voiced-matched to work in perfect harmony with PSB's Series X speakers. They can be used to add exciting surround effects with other speakers, as well. Anti-slip strips in the speakers' base ensure they'll stay in place, even when your movie soundtracks really start to thunder.
Build a complete PSB Dolby Atmos system
Team a pair or two of the Imagine XAs with other PSB Imagine X series speakers to create a high-impact Atmos home theater system.
Recommended center channel speaker: Imagine XC
Recommended front channel speakers: Imagine X1T, Imagine X2T, Imagine XB
Recommended subwoofers: SubSeries 125, SubSeries 200, SubSeries 300
Got wire?
Most speakers don't include any. Read our article about choosing and installing speaker wire.
Shop our selection of speaker wire.
READ LESS
Product highlights:
Dolby Atmos add-on speakers
designed to sit on top of PSB X Series floor-standing or bookshelf speakers
anti-slip strips allow placement atop most speaker brands
upward-facing drivers reflect sound off the ceiling for a heightened soundstage and overhead effects
connect to a Dolby Atmos compatible receiver's height channels
1" titanium dome tweeter with ferrofluid and neodymium magnet structure with heat sink
4" woofer with clay/ceramic reinforced polypropylene cone
acoustic suspension (sealed) cabinet design
wall mountable (brackets included)
frequency response: 100-23,000 Hz (±3dB)
nominal impedance: 8 ohms (4 ohms minimum)
sensitivity: 87 dB
recommended power: 10-80 watts
black ash vinyl finish
gold-plated binding post speaker terminals accept spade lugs, pin connectors, and bare wire
6-1/2"W x 10-1/2"H x 6-3/4"D
weight: 6.5 lbs. each
warranty: 5 years
MFR # Imagine XA
What's in the box:
2 Dolby Atmos loudspeakers
2 Grilles
2 Wall-brackets
4 Rubber bumpers
8 Rubber strips
Quick Start Guide
Wall-Mounting Template
Limited Warranty Information
PSB Imagine XA reviews
Average review:
Customer photos
More details on the PSB Imagine XA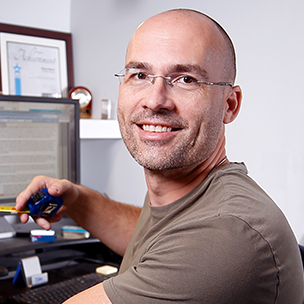 Researched by Crutchfield's

Stacey B.
Product Research
Features
Dolby Atmos Loudspeaker: The Imagine XA is the first PSB speaker to be Dolby Atmos enabled. Specifically designed to be used as the "elevation" or "height" speaker in a Dolby Atmos system from 5.1.2 to 7.1.4 or higher, the Imagine XA creates a captivating layer of sound above the listener, and delivers the excitement of Dolby Atmos-encoded soundtracks with 3D realism. Immerse yourself in the multi-dimensional, sonic atmosphere created by the Imagine XA, and hear the lifelike detail of your favorite films as if you were truly there.
Dolby Atmos: Dolby Atmos takes surround sound to a completely new level, by adding the third dimension of height to the two dimensional front/back left/right 5.1 or 7.1 sound mix. In Dolby Atmos, the floor speakers create the sound "bed" and the Dolby Atmos Enabled elevation speakers are fed a separate, discrete signal to move "sound objects" around the room with pinpoint accuracy. The effect is totally convincing, and really elevates the home cinema experience to new heights.
5.1.2ch-to-7.1.4ch Configuration: To enter the world of Dolby Atmos you'll need to upgrade your sound system. You'll need to add the height information required via either two (2) or four (4) speakers (front and/ or rear Dolby enabled pairs), to create a 5.1.2/7.1.2 or 5.1.4/7.1.4 system. Of course, you'll also need a processor/receiver with the extra Dolby Atmos decoding, and additional amplifier channels.

Dolby Atmos Enabled Speakers: While four elevation speakers give the best result, you can get to about 85% of the effect with just two elevation speakers. For dedicated home theaters, discrete speakers mounted in the ceiling are the original system design intent. But Dolby recognized that this isn't always possible or practical, so they developed the Dolby Atmos Enabled Speaker specification. The Dolby Atmos Enabled Speaker (such as the PSB Imagine XA) works by creating "phantom ceiling speaker locations" by reflecting sound off the ceiling at a precise angle.
NRC (Nation Research Council): Working with Dolby, and using advanced acoustic research discovered at Canada's National Research Council, PSB crafted the Imagine XA with custom-designed vertically firing drivers that accurately reflect sound off of your ceiling. The Imagine XA's frequency response and directivity pattern have been specifically engineered to meet Dolby's Atmos specs.
Two-Way Driver Design: The PSB Imagine XA utilizes a two-way driver design with a 1" titanium dome tweeter, 4" injection-molded, clay/ceramic reinforced polypropylene woofer, an advanced crossover, and a distinctive wave-guide grille. Its been designed sonically to integrate with other Imagine X Series speakers.
1" Titanium Dome Tweeter: The PSB Imagine XA features a 1" titanium dome tweeter with ferrofluid and a neodymium magnet structure for extended high frequency response that remains distortion free even at extreme volume levels.

4" Clay/Ceramic Reinforced Polypropylene Woofer: The PSB Imagine XA houses one 4" injection-molded clay/ceramic reinforced polypropylene cone woofer with rubber surround that have been refined to improve stiffness, internal damping, and low mass.

Advanced Crossover & Wave-Guide Grille: The loudspeakers advanced crossover design and distinctive wave-guide grille dial the Imagine XA precisely into the Dolby Atmos target function specification.
Acoustic Suspension Cabinet: The PSB XA Dolby Atmos enabled loudspeaker utilizes a critically tuned acoustic suspension (sealed) cabinet. A black ash wood-grain finish complements the compact cabinet to integrate seamlessly with your other PSB Imagine X series speakers and almost any decor. Detachable cloth grilles are also included.
Binding Posts: The PSB XA Dolby Atmos enabled loudspeaker is fitted with binding post terminals that will accept bare wire (up to 10AWG), pin-connectors, and spade-lugs. Not compatible with banana plugs.
Mounting Options: The Imagine XA is designed to fit perfectly on top of PSB's Imagine X floor-standing and bookshelf speakers (sold separately), creating an integrated one-piece look for your home theatre system. The Imagine XA is also well suited to be used on top of any other quality speaker brand, or wall-mounted (bracket included) as stand-alone Dolby Atmos-enabled speakers in a 5.1.2, 7.1.4 or higher Dolby Atmos system. The PSB Imagine XA Dolby Atmos enabled speaker should be positioned at least 36" off the floor and are no higher than 48".