About the Bluesound Pulse Sub
Get deeper into movies and music
Sure, your
Bluesound Pulse Soundbar
gives you spacious, detailed sound from your TV. But add a Bluesound Pulse Sub, and you'll also get deep bass that draws you further into your movies and music. Setup is simple. As soon as you plug the Pulse Sub into an AC outlet and turn it on, the Pulse Soundbar detects it and creates a wireless connection. The Soundbar immediately starts routing the lowest bass notes to the Sub.
Get deeper into movies and music
Sure, your Bluesound Pulse Soundbar gives you spacious, detailed sound from your TV. But add a Bluesound Pulse Sub, and you'll also get deep bass that draws you further into your movies and music. Setup is simple. As soon as you plug the Pulse Sub into an AC outlet and turn it on, the Pulse Soundbar detects it and creates a wireless connection. The Soundbar immediately starts routing the lowest bass notes to the Sub.
Place it just about anywhere
As long as there's an AC outlet nearby, you can place the Pulse Sub just about anywhere in the room. The Sub's rectangular cabinet is only 4-7/8" deep, which means it can hug the wall and fit easily behind a sofa. Or lay it flat to slide under an end table or cabinet.
Create a high-resolution multi-room music system
Combine multiple Bluesound players to enjoy high-end sound throughout your home.
Control in the palm of your hand
The Bluesound system is easily controlled from your smartphone or tablet. Just download the free BluOS app from the Apple® App Store or Google Play. The app lets you select songs and adjust volume. Play the same music in all your listening rooms simultaneously, or choose different songs for each one.
READ LESS
Product highlights:
compatible with Bluesound Pulse Soundbar
100-watt RMS amplifier (200 watts peak power)
6-1/2" polypropylene cone woofer
frequency response: 26-150 Hz (±3dB)
50-150Hz crossover
phase control knob (0-180°) to fine-tune the subwoofer to your main speakers and room
line level/LFE (low frequency effects) input for optional wired connection
built-in Wi-Fi (2.4GHz only)
requires AC power (power cable included)
17-5/8"W x 11-1/8"H x 4-15/16"D
weight: 15.25 lbs.
warranty: 1 year
requires smartphone or tablet with free Bluesound app for control of system playback
requires high-speed internet connection
MFR # Pulse Sub-BK
KEEP READING
READ LESS
What's in the box:
Bluesound Pulse Sub owner's manual
Network powered subwoofer (black)
Grille
6' AC power cord
Rubber cover (pre-installed)
Wall-mount bracket
2 Rubber feet
2 RCA plugs (1 installed)
Quick Start Guide
Warranty Information
Important Safety Instruction
Bluesound Pulse Sub reviews
Average review:
Customer photos
The Robin to Bluesound Pulse Soundbar 2i's Batman
Stephen from Charlottesville, VA on 7/26/2019
The Bluesound Pulse Sub is a solid partner to our Pulse Soundbar 2i, helping maximize the bass frequencies in our movies and music. Wireless connectivity allowed for nifty placement/aesthetic of the room and we haven't experienced any issues with it not firing up when ready and needed to bop. Utilizing the app for sound tweaks afterwards is fairly straightforward. For this room and the needs of the space, it does a great job looking good and sounding good. #DynamicDuo
Pros: Connectivity, Aesthetic, Sound Performance
Cons: I've broken a couple of the spokes used for holding the grill in place. Thankfully it still attaches tight and there is no rattling.
1 of 1 found this helpful
Good solid unit but not wildly great
Crutchfield customer from Bellevue, WA on 4/15/2019
Overall it's a good unit and very compact. I've only been running it for a few weeks and it seems to work as expected. The only want to connect it to any Pulse 2i Wireless Speaker was with the RT100 adapter ($100) which is disappointing but I was prepared for that. Definitely a nice edition to my other BlueSound components but with integration was a bit more seamless--especially in this day and age.
Pros: Fairly easy setup, decent low-end reproduction for the size, compact size.
Cons: No built-in syncing with the other BlueSound devices other than the PulseBar (which I don't have), pricey, has occasional issues with sound sync using the RT100 adapter and my Pulse 2i.
0 of 0 found this helpful
Doesn't work
Brent from Owasso, OK on 12/19/2018
The set-up directions are very poor and no troubleshooting options. The app used to control it is not good and we haven't been able to get the sub to work even with manufacturers tech support.
Pros: Packaging is cool
Cons: Doesn't work.
Crutchfield response
on 1/7/2019
0 of 0 found this helpful
More details on the Bluesound Pulse Sub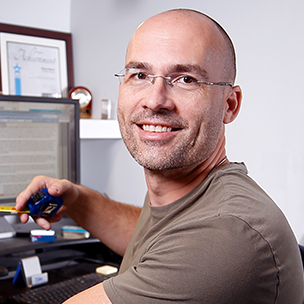 Researched by Crutchfield's

Stacey B.
Product Research
Wireless Powered Subwoofer
Wireless Multiroom Audio
Wireless Powered Subwoofer
Bluesound Pulse Sub: The Pulse Sub is designed to be used with an existing Bluesound system. You can wirelessly connect directly to a Pulse Soundbar (813PLSBR; sold separately), or to other Bluesound products using Bluesound's wireless sub adapter (813RT100; sold separately). The Pulse Sub accentuates the already immersive experience created by the Pulse Soundbar and other Bluesound components.
Wireless or Wired Connection: The Pulse Sub wirelessly pairs over WiFi with the Pulse Soundbar or Bluesound's wireless sub adapter using the free Bluesound Controller App for Apple iOS, Android, Windows, and Mac. The Pulse Sub is also equipped with a LFE and stereo RCA input for a hardwired connection to the Bluesound Soundbar or practically any soundbar or AV receiver with an LFE/sub output. It can even be hardwired to the headphone output of a Bluesound speaker using a minijack-to-RCA adapter. In addition, there is a LFE and stereo RCA output for daisy-chaining two Bluesound Pulses together for even bigger bass performance.
6.5" Woofer with 100 Watt Amplifier: The Bluesound Pulse Sub features a 6.5" polypropylene cone woofer with an elliptical rubber surround. The woofer is driven by a built-in 100 watt (RMS) / 200 watt (Peak) Class D amplifier. The Pulse Sub can produce low frequencies between 26Hz to 150Hz (+/-3dB).
Sub Controls: The Bluesound Pulse Sub provides Volume (0-10) Crossover (50-150Hz), and Phase controls (0-180°). These controls can be operated from the free Bluesound Controller App on your Apple iOS/Android device or Windows/Mac computer. These same controls can also be found on the Pulse Sub's enclosure, hidden behind a rubber cover.
Room Friendly Design: While many powered subwoofers can be quite large and not fit very well in the typical living room, the Pulse Sub offer a room friendly design with several clever installation options. The Pulse Sub is both slim and compact with a low-profile rectangular shape. It is designed to fit beside, underneath, or behind living room furniture. The Pulse Sub can easily be tucked away and still produce incredible bass without distortion.
Mounting Options: The Bluesound Pulse Sub can simply be placed on the floor or mounted to a wall using the including wall-mount brackets (screws not included). The pre-installed mounting feet will need to be removed when using the included wall-mount bracket to mount the Pulse Sub to a wall.
Power Requirements: The Bluesound Pulse Sub includes a detachable 6' AC power cord which will need to be plugged into an AC wall outlet or surge protector (sold separately).
Auto On/Standby: The Pulse Sub can be set to automatically turn on and off when it senses an audio signal. You can also choose to manually turn the powered sub on and off.
Wireless Multiroom Audio
Bluesound Wireless High-Resolution Audio Eco-System: The Pulse Sub is part of Bluesound's wireless high-resolution audio eco-system. The Bluesound wireless high-resolution audio eco-system consists of music players, amplifiers, hard-drives, and wireless speakers to playback your high-res and low-res music files, along with your favorite online music services throughout your home using your home's WiFi network. With an advanced WiFi antenna design and blazing ARM Cortex9 Processors, Bluesound ensures a solid connection in every corner of your home. Play your music in perfect sync or play different music simultaneously to any Bluesound device in any room.
Note: Up to 16 Bluesound devices can be connected in a strictly wireless environment. If you want to connect more than 16 Bluesound devices, you will need to connect the Bluesound devices to your network using a wired connection. Bluesound can then control up to 64 devices in a strictly wired environment.
Wired or Wireless Network Connection: Bluesound components can be connected to your home network and Internet provider via a hardwired Gigabit Ethernet (RJ-45) jack connector or wireless WiFi (802.11 b/g/n) connection. Either network/internet connection allows you to stream music from your Windows or Mac computer and NAS drive (such as the Bluesound Vault, sold separately); as well as stream select online music services.
Note: Bluesound operates only on 2.4GHz WiFi (not 5GHz).
Bluesound Controller App: The free Bluesound Controller App turns your Apple iOS (7.0+) iPod/iPhone/iPad, Android (OS 4.0+) smartphone/tablet, Windows (Vista or higher) PC or Mac (O X 10.7+) computer into a full-featured remote control for the Bluesound wireless music system. The Bluesound Controller App on your compatible device uses your home's WiFi network to connect with Bluesound devices, so you can play all the music you love anywhere in your home for a wireless multiroom music experience. Get on-demand access to your music libraries on your home network, stream live Internet radio from almost any place in the world, or listen to one of the many music services available on Bluesound, all from the palm of your hand with the easy-to-use Bluesound Controller App.
Supported Music Formats: The Bluesound wireless audio system supports both low-res and high-res audio files; including MP3, AAC, WMA, OGG, FLAC, ALAC, WMA Lossless, MQA, WAV, and AIFF. Bluesound has been designed to work with today's larger music collections, and has indexed libraries up to 100,000 songs in demonstrated practice (this will depend on the music's metadata & artwork). Bluesound also offers gapless playback by default for all supported file music types.
Compression
File Type
Sampling Frequency
Bit Rate or Bit Depth
Compressed
Lossy
MP3
16-48kHz
192-320 kbps
WMA
AAC
OGG
Lossless
WMA-Lossless
up to 96 kHz
up to 24-bit
FLAC
192 kHz
up to 24-bit
ALAC
MQA
Uncompressed
AIFF
up 192 kHz
up to 24-bit
WAV
Notes: Bluesound cannot index or play AAC files with the extension ".m4p". These files were purchased in iTunes prior to 2009 and are subject to copy protection. Apple Consumers with an iTunes Match subscription can delete and re-download these files free of charge from their iTunes Cloud
MQA (Master Quality Authenticated): Bluesound is the first wireless multiroom audio system to support MQA (Master Quality Authenticated). MQA is a revolutionary end-to-end technology that captures and delivers master quality audio in a file that's small enough to stream or download. Bluesound worked closely with MQA to implement technology inside each Bluesound component to ensure the listener will hear MQA encoded music and streams exactly like the source and the way the artist intended you to hear it when it was approved in the studio.
Note: MQA (Master Quality Authenticated) support will require a firmware update.
Online Music Services: With a network and internet connection, Bluesound lets you access select online music services & internet radio. The Bluesound Controller app on your Apple iOS or Android device will serve as the controller for these apps and provide song/artist information with Album Art.
Amazon Prime: With a Prime Music subscription, you can access over 2 million songs ad-free and on-demand, as well as curated playlists and personalized stations. Upgrade to an Amazon Music Unlimited subscription to access tens of millions of songs.
Spotify Connect: If you subscribe to Spotify Premium and have the Spotify App on your Apple iOS or Android smartphone, you can stream Spotify to the Bluesound system. Spotify is a digital music service that gives you on-demand access to one of the largest music libraries in the world (over 15 million tracks and counting). Spotify makes it easier than ever to discover, manage, and share music with your friends. You can browse music by artist, album, track, or most popular; and create your own music library with customized playlists.
TIDAL: TIDAL is a global streaming service that offers over 30 million songs in high-fidelity CD sound quality. TIDAL has two pricing tiers; either $9.99 or $19.99 a month. Both pricing levels allow you to access TIDAL's entire music library. The $19.99 tier has the added benefit of high-fidelity sound at CD-level quality
TuneIn: The Bluesound system includes access to more than 70,000 free internet radio streams from all corners of the globe via the TuneIn radio service. Just select the TuneIn logo from the main Music menu and browse among the 70,000 stations neatly organized into popular categories and select a station that appeals to your mood.
iHeart Radio: iHeartRadio is a free, all-in-one digital radio and music streaming service that lets you listen to thousands of live stations from across the country and allows you to create personalized custom stations featuring songs from the artist you select and similar music.
Napster: Napster is a streaming music subscription service (starting a $10 per month) that allows you to play the full-length songs you choose on demand from a collection of over 10 million songs, without ads and without having to purchase or download the music.
Slacker: Get the sound quality that you deserve with the new Slacker Radio® music library available in high-quality AAC audio on Bluesound. Listen to music streams at a bitrate of 320kbps and enjoy all your favorite Slacker stations in pristine MP3-quality.
Note: Availability of online music services may vary by region. Not all services may be available at time of purchase. Some services may be added or discontinued from time to time based on decisions of the music service providers or others.
Computer Audio: The Bluesound wireless music system will pull music from an existing digital music library across the network on your Windows PC or Mac computer using Windows or SMB File Sharing (SAMBA) and the Bluesound Controller App for Windows & Mac.
Windows: Music files stored on a Windows desktop or laptop can be accessed by Bluesound using Windows File Sharing. You will need to download the Bluesound Share Utility for Windows - Bluesound Share Utility Windows v1.6.zip. This utility will work on Windows Vista, 7, 8 and 10.
Mac: Music files stored on an Apple iMac or MacBook can be accessed by Bluesound using SMB File Sharing. You will need to download the Bluesound Share Utility for OS X - Bluesound Share Utility OSX v1.2.zip.This utility will work on any version of Apple OS X 10.8.x and higher.
Q
Crutchfield asked: Why did you buy this?
A
Have bluesound pulse 2 and want more bass
[ DAVID Mar 19, 2018 ]
A
To add additional bass for movies, concerts, etc.
[ David Nov 28, 2017 ]
A
I have the soundbar
[ Ron Oct 12, 2017 ]