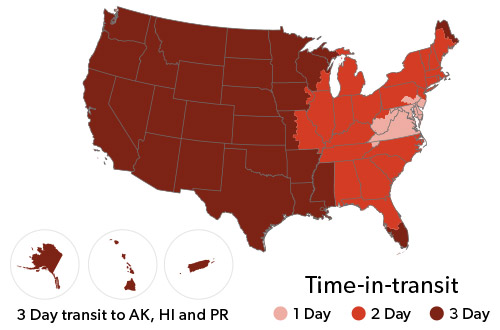 Estimated standard delivery time to the U.S. and Puerto Rico
Delivery time estimates do not apply to large or heavy items that require special shipping (including most TVs), items shipped directly from the manufacturer, or out-of-stock items. Some items that ship from the manufacturer can only be delivered to addresses within the 48 contiguous states.
Delivery time for standard shipping to any of the 50 U.S. states or Puerto Rico is 1-3 business days. Business days include Monday - Friday and exclude UPS holidays.