The Weather-ready Jeep Audio System
Heads up!
Welcome to this article from the Crutchfield archives. Have fun reading it, but be aware that the information may be outdated and links may be broken.
Every Jeep Wrangler owner knows this scenario: you've been driving around on a beautiful day with the top removed when you get hit by a sneak-attack rain storm. While you can't keep your Jeep and everything in it from getting wet, you can install audio gear that's made to deal with the weather. Here are some great products that won't wash out when you get caught in the rain.
close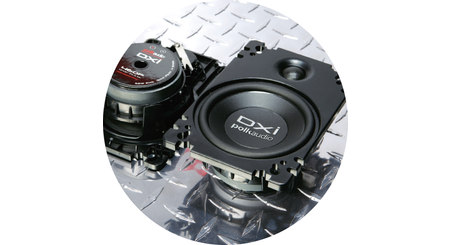 Polk's DXi line of speakers fit many Wrangler dash and sound bar locations, and are built to withstand harsh elements, including moisture, corrosion, and sun exposure. They sound great when powered by a stereo, but we recommend driving them with an amplifier to help overcome road noise.
Polk Audio weather-resistant marine speakers
Shop
Power for your whole system
Details
close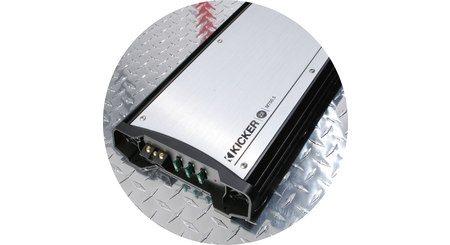 If you're going to drive around with the top down, you'll want to use an external amp to power your speakers and sub so they'll play over road and wind noise. Specially sealed circuit boards and protected fuse and wire connections make the Kicker ZXM700.5 the perfect amplifier for the job, because it isn't afraid to get wet. Plus, its five channels of amplification let it handle four speakers and a subwoofer. We do recommend that you build spacers to elevate the amp from the floor and keep it from sitting in water in the event that you do get caught in the rain. Give us a call for more information.
Kicker ZXM700.5 amplifier
Shop
Mission control for your music
Details
close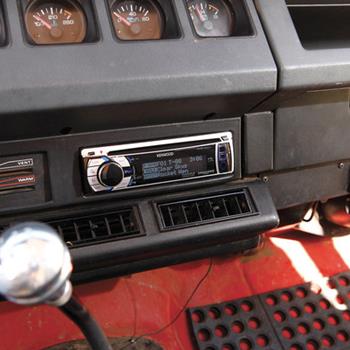 Kenwood's latest marine-rated receivers, like the KMR-550U, offer many modern features, plus a specially sealed circuit board that keeps the music playing in wet conditions. This particular CD receiver also works with the latest smartphones, including Android™ phones, and even lets you control Pandora® Internet radio with a connected iPhone®. The large, 3-line display makes it easier to read when the top's down.
Kenwood KMR-550U CD receiver
Shop
close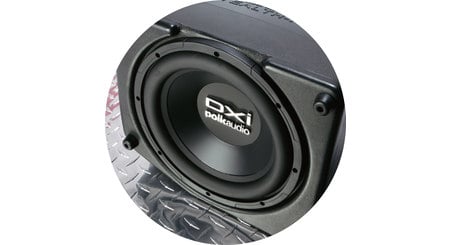 Polk Audio DXi subwoofers resist the elements, so you won't have to worry when yours gets splashed or exposed to high humidity. This 10" sub will add some serious low end to your Jeep, and it's a great match for the Select Increments subwoofer enclosure below.
Polk Audio DXi 104 DVC subwoofer
Shop
close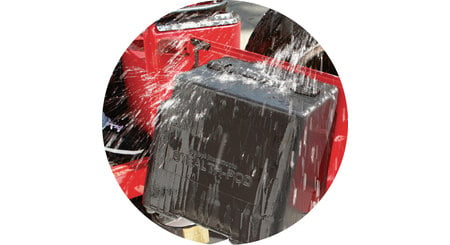 The Select Increments Stealth-Pod keeps a 10" sub dry without taking up much cargo space in your Jeep. It secures to the tailgate, and can't be removed without opening the tailgate, so it can't be stolen easily. It mounts to hangers and has a quick-disconnect harness so you can take it out if you need some extra cargo room.
Select Increments Stealth-Pod
Shop