Why Choose Crutchfield?
Deep discounts on car installation gear
We offer vehicle-specific installation instructions, dash kits, wiring harnesses, and speaker accessories at deeply discounted prices with car stereo and speaker purchases. Available for most vehicles.
Learn more
Trusted since 1974
Our customers have trusted us with their business, and they've helped us win awards for our service.
Check out our most recent awards
Factory-authorized dealer
The manufacturer's warranty always applies.
See more details
Alpine iLX-007
Digital media receiver with Apple CarPlay™ (does not play CDs)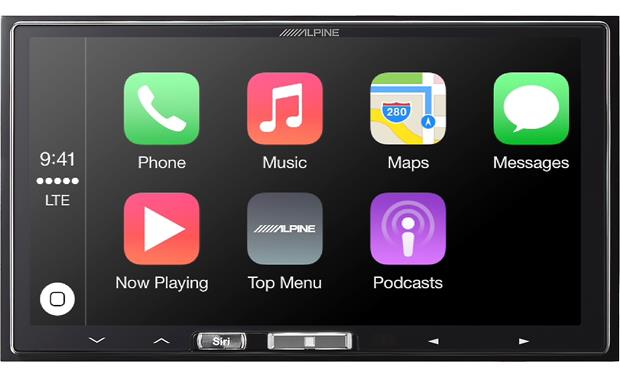 Alpine iLX-007 - digital media receiver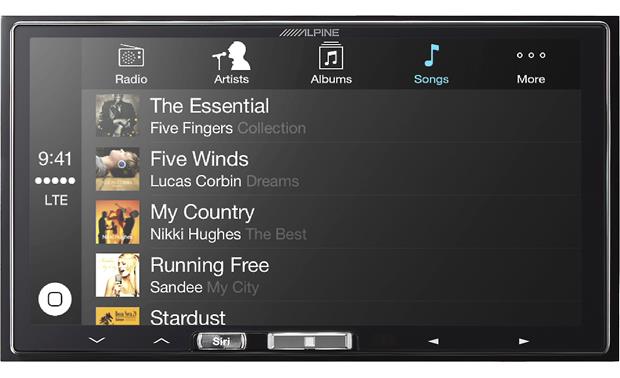 Alpine iLX-007 - Album art and info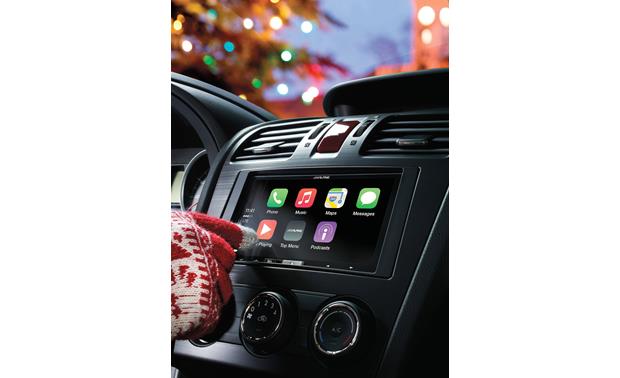 Alpine iLX-007 - Big, clear display
Crutchfield: Alpine iLX-007 digital media receiver with Apple CarPlay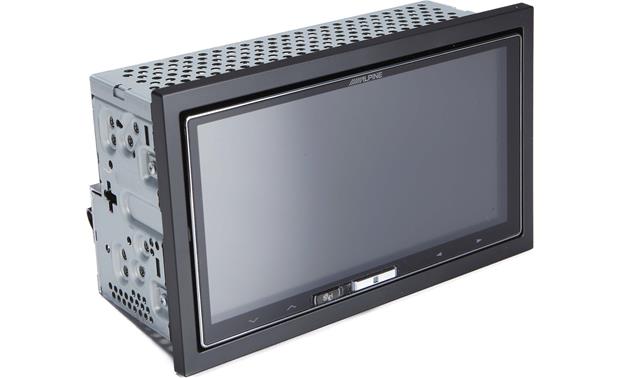 Alpine iLX-007 - Compact chassis
Alpine iLX-007 - Drive smarter with Siri Hands-Free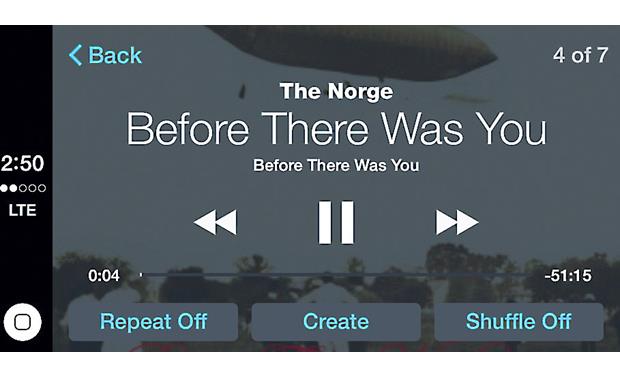 Alpine iLX-007 - Familiar controls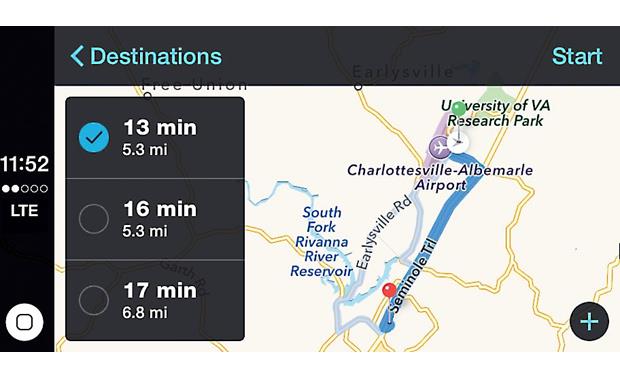 Alpine iLX-007 - Maps and a whole lot more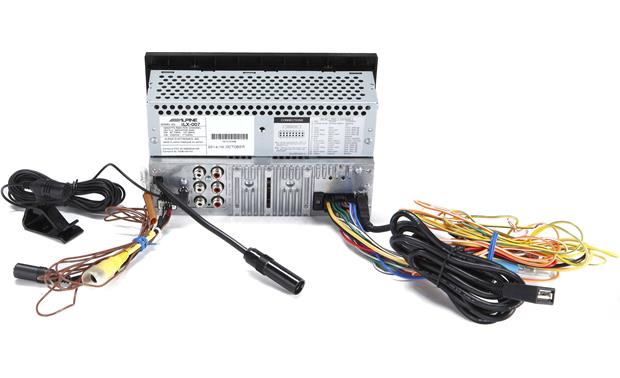 Alpine iLX-007 - Rear USB and AUX inputs
Item # 500ILX007 | MFR # iLX-007
This item is no longer available.
Overview
Our take on the Alpine iLX-007 by Crutchfield's Jon Paulette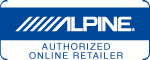 Apple CarPlay™ for in-dash apps
Looking for a safe way to enjoy the best of your iPhone® while you drive? Alpine designed their iLX-007 digital media receiver to work specifically with Apple CarPlay, so you can access the apps you need without getting distracted from the matter at hand -- driving your car.
If you have an iPhone 5 or newer, you can hop into your car, connect your phone to the stereo, and use the sleek, easy-to-use interface to access the apps you need. The iLX-007 gives you fingertip or voice control of Apple apps like Maps, Music, Phone, Messages, and more. The 7" capacitive touchscreen works just like your tablet, so you'll feel right at home.
Drive smarter with Siri®
The beauty of Apple CarPlay is that it's designed for drivers. It puts important native iPhone functions on the screen, with familiar app icons that are large enough to be seen and tapped on the screen when you need them. Other info appears on the screen in big, easy-to-read text on a clean, clutter-free background.
You can also activate apps with Siri Hands Free voice commands, using the external microphone that's included with the receiver. Siri lets you make calls, compose texts, select tunes, and start navigation without taking your hands off the wheel. With Siri, you can place a call or compose a text with your voice. And Siri can read your incoming messages aloud to you.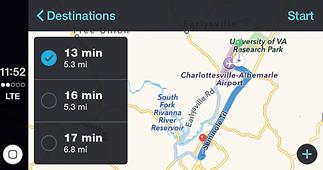 Use your Maps app to get where you're going
Music and maps make travel more fun
This digital media receiver doesn't have a CD player, but with CarPlay, an AM/FM radio, and rear AUX and USB inputs, you'll never miss it. Browse your iPhone's music for playlists, songs, artists, and albums, or enjoy music apps, like iHeartRadio, Pandora, and Spotify®. You'll also see album art on the big screen.
If you need directions, launch the Maps app to find out how to reach the latest hot spot in town. Want to find the nearest donut shop? Just tell Siri. The big capacitive touchscreen allows you to pinch-to-zoom the map display, so you'll be able to pinpoint exactly where you need to be and, if need be, find a place to park.
Compact design, uncomplicated set-up
Since there's no CD player to take up space in the chassis, the iLX-007 is only about half as deep as most touchscreen receivers. That means it will fit into more dashboards with less work. It also means that custom installers can get seriously creative when they're designing your system.
You can access Apple CarPlay on this receiver using the same Lightning™ cable that came with your iPhone, or select aftermarket equivalents. Your iPhone is compatible with Apple CarPlay already, so there's no need to download any apps.
Want to keep your steering wheel controls?
In most cars, you'll need an adapter to retain those controls with this car stereo. Connect a few wires, then program the adapter for your particular car and radio, and you'll retain the convenience of your steering wheel controls. You'll see the adapters that work with your vehicle when you add this receiver to your cart.
Smartphone note: If you're going to use your iPhone with this receiver, be sure to check "Details" for compatibility information.
So far this has been an amazing product. It is simple, easy to use and no need for a CD/DVD player these days. I gave it 4 stars.

Jason, Springfield, MO
Featured Video:
What's in the Box:
Digital media receiver w/ integrated 7" touchscreeen (10A fuse)
Trim-ring
Wiring harness
Camera/Aux harness
5' USB extension cable
Microphone (w/ attached 12.5' cable terminated by a right-angle 3.5mm connector)
Visor clip
Two-sided tape
4 Pan-head screws (M5x8mm)
4 Counter-sunk screws (M5x8mm)
Quick Reference Guide
Online Product Registration Card
Product Highlights:
General Features:
digital media receiver with AM/FM tuner (does not play CDs)
built-in amplifier (18 watts RMS CEA-2006/50 peak x 4 channels)
designed specifically to work with Apple CarPlay
works with iPhone 5 or newer (see Details tab for model compatibility)
enjoy music apps like Pandora, iHeartRadio, and Spotify
adjust sound settings using the Alpine TuneIt app
USB port accommodates Apple devices and thumb drives
7" capacitive touchscreen
MP3/WMA compatible
Expandability:
inputs: rear USB port, rear auxiliary input
outputs: 6-channel preamp outputs (2-volt front, rear, subwoofer)
Other Features and Specs:
compatible with most factory steering wheel audio controls (adapter required)
external microphone included
warranty: 1 year
Details
Product Research
Touchscreen+Voice+Remote Control
Apple CarPlay
Audio & Tuner Section
AV Connections
Touchscreen+Voice+Remote Control
7" Capacitive Touchscreen: Through its 7" capacitive touchscreen the Alpine iLX-007 is designed for use in the car with your USB-connected iPhone Lightning-connector device (iOS 7.1+) and Apple CarPlay. The 7" capacitive touchscreen boasts a 800 x 480 resolution (1.15 million pixels) with a 16:9 widescreen aspect ratio. The capacitive touchscreen requires less pressure, responds faster, and can recognize multiple touch points simultaneously; all advantages when compared to traditional resistive touchscreen displays.
Picture Settings: You can adjust the touchscreen monitor's color, contrast, sharpness, and brightness; plus save two presets.
Backlight Control: You adjust the brightness of the LCD backlight from -15 to +15. You can then select one of the following modes for the LCD's fluorescent backlight - Auto (adjusts the brightness of the background illumination based on the ambient light in your vehicle), On (keeps the background illumination of the monitor dark), or Off (keeps the background illumination of the monitor bright).
Custom Background Image: You can set the image file for the opening screen by copying your desired BMP image file (800x480) from a USB memory device.
Clock Display: The iLX-007 lets you select between a 12 hour or 24 hour clock.
Hard-Key Controls: Conveniently located volume, track, home, and Siri hard keys are accessible along the bottom edge of the 7" touchscreen monitor for quick access and simple control. You can adjust the brightness of the button illumination at night with the monitor's Auto dimmer function or manual from -2 to +2.
Siri "Eyes Free" Voice Control: The Alpine iLX-007 provides Siri "Eyes Free" Voice Control via Apple CarPlay and the included mic for a safer driving experience. By pressing the dedicated "Siri" button on the front-panel and using the included external microphone, you can tell Siri what you would like to listen to, where you want to go, and who you want to call or text. The external microphone features a 12.5' cable which plugs into the back of the receiver and comes with a mounting bracket which can be clipped to the sun-visor or taped to the dash.
Note: Siri "Eyes Free" Voice Control only works with functions of your USB-connected iPhone with Lightning-connector device. The iLX-007 does not offer voice control over head unit functions like audio and menu settings or input selection through Siri.
Steering Wheel Remote Compatibility: The head unit features an OEM steering wheel remote control input on the rear of the unit that lets you keep your vehicle's factory radio steering wheel remote controls when used with an optional steering wheel audio control adapter (sold separately). Please consult Crutchfield's Outfit My Car to see if your vehicle is compatible.
Video Lock-out Feature: For safety and legal reasons, the iLX-007 features a video lock-out feature to prevent the driver from viewing a video source while the vehicle is in motion. To watch a video source, the vehicle must be stopped with the parking brake engaged and the ignition in the ACC or ON position. This also includes advanced setup menus.
2-DIN Chassis: The Alpine iLX-007 has a 2-DIN chassis (also known as Double DIN), and will fit in many vehicles with a large dash opening. The unit can be ISO-mounted using factory brackets. There is no mounting sleeve included for a Euro- or Custom-mount installation.
Mounting Angle: For proper operation, Alpine recommends mounting the iLX-007 receiver at no more than 30° above horizontal.
Apple CarPlay
Apple CarPlay: Apple CarPlay is a smarter, safer way to use your USB-connected iPhone with Lightning-connector in the car, while you stay focused on the road. Apple CarPlay takes the things you want to do with your iPhone while driving and integrates them into the Alpine iLX-007. Apple CarPlay offers an incredibly intuitive way to make calls, view maps, listen to music, and access messages from your compatible iPhone through the Alpine iLX-007 in-dash receiver. With Apple CarPlay, you can control these functions from the iLX-007 receiver's 7" capacitive touchscreen or activate Siri for minimized distraction.
Note: All functionality of CarPlay is accessible without the parking brake engaged.
iPhone Compatibility: The Alpine iLX-007 and Apple CarPlay is compatible with the iPhone 5 and newer that feature a Lightning connector and are running iOS 7.1 or higher. Your compatible iPhone must be connected to the i109-WRA receiver's rear-panel USB port via the included 5' USB extension cable and Alpine's KCU-471 Lightning-to-USB cable (500KCU471I), sold separately), the cable that came with your iPhone, or other Apple certified Lightning-cable (sold separately).
Note: Only use the included USB extension cable for Apple CarPlay. Do not use a 3rd party USB extension cable.
Maps: Through Apple CarPlay, the power and simplicity of Apple Maps comes to your dashboard; complete with turn-by-turn direction, traffic conditions, and estimated travel time. You can enter a new destination or choose a favorite or recent destination using the head unit's touchscreen or by simply asking Siri. CarPlay can also predict where you most likely want to go using addresses from your email, text messages, contacts, and calendars.
Phone: With Apple CarPlay, you can use the iLX-007's interactive touchscreen or ask Siri to make calls, return calls, and check voicemail. To dial a phone number, simply tap the "Phone" icon and Siri will ask you who you want to call. Using the touchscreen you can manually enter a phone number from the on-screen keypad, scroll through contacts, or select from recent and miss calls. In addition, you get access to your voicemails via touchscreen and Siri. When a call comes in, simply tap the "Phone" icon to answer. You'll carry on your side of the conversation through the included external microphone, while the other party is heard through your vehicle's speakers.
Note: You can emphasize or weaken the volume level the microphone. You can also select which car speaker outputs the caller audio; you can select All, Front-Left, Front-Right, or Front-Left/Right.
Text Messages: Apple CarPlay also lets you enjoy a better and safer way of text messaging with friends and family when you're on the road, through the Alpine receiver and Siri. Through your voice commands, Siri can send, read, and reply to your text messages so that you never have to glance at your phone while behind the wheel. When a new message comes in a banner will come across the screen and Siri will read back the message for you.
Note: Text messages cannot be read or typed from the head unit's touchscreen to prevent driver distraction.
Music Library: CarPlay lets you access your music in your iPhone's music library, plus iTunes radio from the Alpine iLX-007. You can browse your music by Playlist, Artist, Song, etc.. just like you would on your iPhone from the iLX-007's touchscreen. You can also use Siri to find and play back your music. The iLX-007's touchscreen will display song/artist information, as well as album art in the background.
Now Playing: Tap the Now Playing icon on the Alpine receiver's capacitive touchscreen and see song, artist, album information with Album Art displaying in the background. From the Now Playing screen you also get basic playback function, like Play/Pause, Previous Next/Track, Fast Forward/Rewind, and Repeat/Shuffle.
Audio Apps & Podcasts: CarPlay also supports additional audio apps that you've downloaded to your iPhone for enjoying podcasts, music, and radio. Control them from the head unit's touchscreen or Siri just like you would from your iPhone. Your iPhone's touchscreen remains unlocked during CarPlay connection, so you are able to access additional music apps and listen to them through the Alpine receiver; however these apps offer no control or display information from the head unit's touchscreen. Current supported apps include (fees may apply):
Music & Radio: Pandora, Spotify, iHeart Radio, TuneIn Radio, Slacker Radio, & Vox
News, Sports & Podcasts: Stitcher, MLB.com At Bat, CBS Radio News, NPR One, & OverCast
Audio Books: Audiobooks.com & Audible
Note: Apple continues to add more apps to CarPlay.
Other Functions: Within the CarPlay's touchscreen menu is a circular icon which acts like the back button on your iPhone. In addition there is an "Main Menu" icon which exists CarPlay and takes you back to the Alpine receiver's Home Menu.
Audio & Tuner Section
CEA-2006 Compliant: The specifications given by Alpine for the built-in amplifier comply with the CEA-2006 mobile amplifier power testing and measurement standards from the CEA (Consumer Electronics Association). All manufacturers who comply with the standard can display the CEA-2006 logo on their product.
CEA-2006 Power Rating: 18 watts x 4 channels (at 4 ohms, 20-20kHz, 1% THD)
Max Power Output: 50 watts x 4 channels
Note: Add the KTP-445A (500KTP445A, sold separately) Head Unit Power Pack to deliver 45 watts x 4-channel RMS of power. The KTP-445A is compact enough to install behind the Alpine receiver. It plugs in-line with the head unit's wiring harness, so you don't even need additional wires.
6ch/2V Preouts with Subwoofer Output Control: The iLX-007 has three sets of 2-Volt RCA pre-outs (Front/Rear/Sub) for connection of external amplifiers. The unit's front and rear preamp output can be faded (front/rear), while the subwoofer preamp output is non-fading. The subwoofer output level can be adjusted independently from the main volume setting (0-15); so even at low volume settings the subwoofer is still audible. The subwoofer output phase can be set to Normal (0°) or Reverse (180°).
Equalizer: The Alpine iLX-007 digital media receiver is equipped with Tone controls, a Preset EQ, and Alpine's very owner Bass Engine SQ.
Tone Control: You can independently adjust Bass & Treble from -7 to +7 in order to tailor the system's sound to your preference.
EQ Preset: 10 typical equalizer settings are preset at the factory for a variety of music source material. Choose from Flat, Pop, Rock, News, Jazz, Electronic, Hip Hop, Easy Listening, Country, and Classical.
Bass Engine SQ: Alpine's Bass Engine SQ optimizes the sound for all speakers in the vehicle according to the music genre and mood for well-balanced and effective bass sound. Select from six Bass Engine SQ Types - Standard (Natural low-pitched sound), Punch (boosted bass sound), Rich (rich low-pitch sound), Mid Bass (emphasizes presence of upper bass), Low Bass (emphasizes presences lower bass), and Off (bypasses Bass Engine SQ).
Audio Enhancements: The iLX-007 provides Media Xpander and Application Volume Level to enhance your listening experience no matter what source content you are listening to.
Media Xpander: Alpine's exclusive Media Xpander is engineered to bring out the musical details lost in compressed media, and it is adjustable per source to get the most out of your digital audio media. The Media Expander makes vocals or instruments sound distinct regardless of the music source. Apple CarPlay, FM Radio, and AV input sources will be able to reproduce the music more clearly even in vehicles with a lot of road noise.
Application Volume Level: The output level (+/-14dB) of each source can be individually adjusted. For example, if the Tuner level sounds lower than CarPlay or Aux, its output can be adjusted without affecting the other sources.
Alpine's TuneIt App: The Alpine TuneIt app is an easy-to-use sound-tuning app that also offers Facebook notifications. Download this free app from iTunes onto your Apple iPhone with Lightning connector (iOS 7.1+ ) and create a user profile about your vehicle and sound system. Your compatible iPhone must be connected to the iLX-007's rear-panel USB port and 12.5' USB extension cable via Alpine's KCU-471 Lightning-to-USB cable (500KCU471I), sold separately), the cable that came with your iPhone, or other Apple certified Lightning-cable (sold separately). Your iPhone will also need an active Data Plan account with connection to the Internet via 3G, EDGE, or WiFi.
Sound Tuning: The Alpine TuneIt App turns your iPhone into a sound tuning interface for the iLX-007. Follow the simple graphical instructions on your phone to adjust sound settings for your specific vehicle or choose from pre-made settings in the database. Settings that can be adjusted include Time Correction, Crossover Network, and 9-Band EQ. As you change settings on your smartphone, you will hear the results, so you can customize the sound to exactly how you want it. You can make and save up to 100 different sound settings in your account, which is helpful if you want various settings to use for specific types of music. After tuning your system, upload your settings to the Alpine Cloud Server to share them with other Alpine fans. You can also check out other user's settings and rate them. The more active you are, the higher your profile status progresses within the app.

Time Correction: This unit is able to delay the audio signal to the speakers closest to the listener with its built-in Time Correction feature. This effectively creates a perception of increased distance for those speakers. Time Correction allows the listener to be placed at an equal distance between the left and right speakers for optimum staging. You can adjust the distance (0-336.6cm) or time delay (0.0-9.9msec) of each speaker and subwoofer to the listener. You are able to save three time correction presets.
High-Pass & Low-Pass Crossovers: This unit is equipped with active high-pass and low-pass crossovers which limit the frequencies delivered to the speaker and line-level outputs. Each speaker channel is controlled independently, so each speaker pair can be driven by the frequencies for which have they been optimally designed. The crossover adjusts the HFP (high pass filter) or LPF (low pass filter) frequency point of each speaker pair, and also the slope (how fast the filter rolls off the highs or lows). High and low pass frequencies can be set to 20Hz, 25Hz, 31.5Hz, 40Hz, 50Hz, 63Hz, 80Hz, 100Hz, 125Hz, 160Hz, 200Hz, or Off (through). The slope of the high or low pass filter can be set to 6, 12, 18, or 24 dB/oct.
9-Band Parametric EQ: You can create three Custom EQ presets by adjusting the head unit's 9-Band Parametric Equalizer to create a response curve more appealing to your personal taste. Band 1 (20Hz-100Hz), Band 2 (63Hz-325Hz), Band 3 (125Hz-500Hz), Band 4 (250Hz-1kHz), Band 5 (500Hz-2kHz), Band 6 (1kHz-4kHz), Band 7 (2kHz-7.2kHz), Band 8 (5.8 kHz-12kHz), Band 9 (9kHz-20kHz). Bandwidth Q (1, 2, or 3). Levels (-7 to + 7).

Facebook Notifications: The Alpine TuneIt App also keeps you in touch with your Facebook friends. When you receive a notification, you will get a visual alert on the smartphone and the head unit, plus a sound alert through your car speakers. The visual notification includes the Facebook icon and the sender's name, with the profile picture shown on the phone. You are then able to listen to the notification via TTS (Text-to-Speech) through the head unit and your vehicle's speaker. You can even "Like" the notification from the head unit's front-panel controls. In order to receive Facebook notifications on the head unit, the Alpine TuneIt App must be the active app on your smartphone.
Note: Access to the Alpine TuneIt app will depend on the availability of a cellular and/or WiFi network for purposes of allowing your iPhone to connect to the Internet. You will also need to turn on the GPS function of your phone.
Beep Guide: This function will give audible feedback with varying tones depending upon the button pressed. The volume of this feature can be set from 0-7.
RDS AM/FM Tuner: The Alpine iLX-007 features a built-in AM/FM tuner with manual, seek, and preset tuning. The built-in tuner provides 12 FM and 6 AM preset stations. Stations can be preset manually or automatically. Local seek tuning lets you tune in only those radio stations with sufficiently strong signals for good reception. Distance seek tuning allows both strong and weak stations to be tuned. The Radio Data System (RDS) feature displays radio broadcast information such as artist & track information when listening to compatible AM/FM stations.
AV Connections
AV Input: The Alpine iLX-007 is fitted with one rear-panel 3.5mm audio/video input for connection of an external AV device like a Blu-ray/DVD player or TV tuner (sold separately).
Backup Camera Input: Alpine makes it easy to add a driver assistance backup camera (sold separately) through the iLX-007's rear-view composite video input. The rear-view camera function assists you (the driver) in checking behind your vehicle by sending images to the Alpine receiver's in-dash monitor, showing conditions behind the car.
Guide Lines: In addition to the rear-view image, the backup camera function also provides multiple on-screen guidelines to assist you when backing up your vehicle.
Auto Rear-View Switching: If a rear-view camera is connected, you should also connect the unit's reverse lead wire (Orange/white) to your vehicle's back-up lamp circuit. When properly connected, the image from the rear-view camera automatically appears on the monitor when the vehicle is shifted into reverse. Automatic video switching takes approximately 0.75 seconds.
Note: The rear-view camera function is meant as a backup aid only; never solely rely on the rear-view camera function when backing up. In addition to using the backup camera function, the driver should always look behind to make sure everything is clear when backing up vehicle.
Our Product Research Team
At Crutchfield, you'll get detailed, accurate information that's hard to find elsewhere. That's because we have our own in-house Product Research team. They verify what's in the box, check the owner's manual, and record dimensions, features and specs. We stay on top of new products and technologies to help people make informed choices.
Staff Reviews
Product reviews from the Crutchfield Labs
Alpine's iLX-007 in-dash receiver gives you a better way to use your iPhone in your car. You can access maps, music, and other audio apps right from the touchscreen.
What are the Labs?