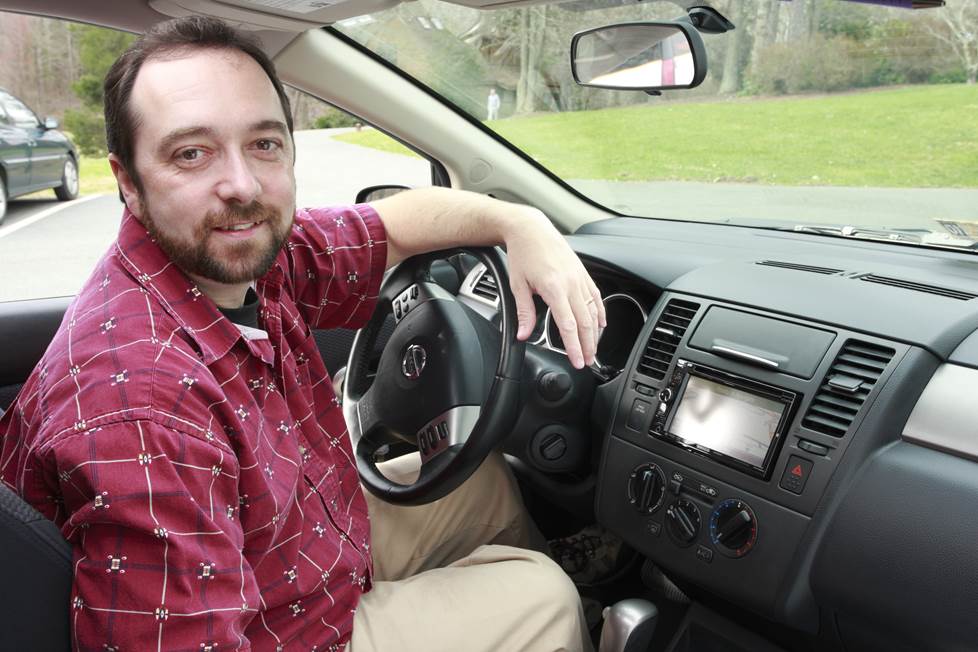 Items installed:
Robert's Story
Robert, one of the editors of Crutchfield's Learning Center, faces a pretty long commute each day, so he wanted a receiver that put a lot of features into his dash — great sound, an interface for his iPod®, Bluetooth®, and especially navigation.
Navigation is one of the features Robert likes best. "With my 45-minute commute to work, it's not uncommon for me to get stuck in a traffic jam. Even though I mostly travel through familiar territory, I wanted a navigation unit to help me find new routes around those delays in traffic."
Q&A Section
What made this stereo the right choice for you?
It had the features I was looking for, and also had a user interface that works for me. I've had my eye on Kenwood's touchscreen interfaces for some time.
What feature(s) do you like most about your nav receiver?
Touchscreen control. Garmin navigation is a big plus. The other features on my "must have" list were iPod control and Bluetooth connectivity.
Any other nav receiver thoughts?
I wanted in-dash navigation rather than a separate portable piece. I've always found Garmin portable navigators to be easy and reliable to use, so essentially having a Garmin unit built into the stereo is great.
What's the first thing you show people about your car audio system?
That the DNX6960 looks good, does a lot, and is easy to operate.
Why did you choose this product?
Since I had the space in my dash, I wanted a double-sized touchscreen. I like Kenwood as a brand — my last stereo was also Kenwood Excelon piece. And the DNX6960 had the mix of features that I wanted.
What was the most difficult part of the installation?
It was actually one of the easiest installations I've ever done. I soldered the Crutchfield wiring harness to the Kenwood harness the night before, so that made the installation much easier too. With a full-featured receiver like this, there were lots of cables to run: GPS antenna, Bluetooth microphone, iPod cable, and parking brake wire, but I just handled them one at a time and kept in mind what benefit each cable was giving me.
What plans, if any, do you have for future upgrades?
Speakers and Dynamat are next, and then I need a subwoofer.
Vehicles in the Customer Car Showroom are submitted by customers and fans, and edited by Crutchfield writing staff. You can find more of these articles on the Showroom main page.