About the Sony WF-1000XM5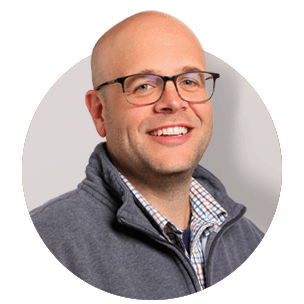 Sony adds key ingredients to their winning formula
Sony has outdone themselves, literally. The WF-1000XM5 noise-canceling earbuds replace the previous-gen 'XM4 as my pick for "
best all around
" true wireless headphones of 2023. They made these earbuds smaller and 20% lighter than their popular predecessor and then loaded them with meaningful updates. That includes new noise-canceling circuitry and algorithms, a state-of-the-art wireless chipset, and (somehow) larger drivers.
Sony adds key ingredients to their winning formula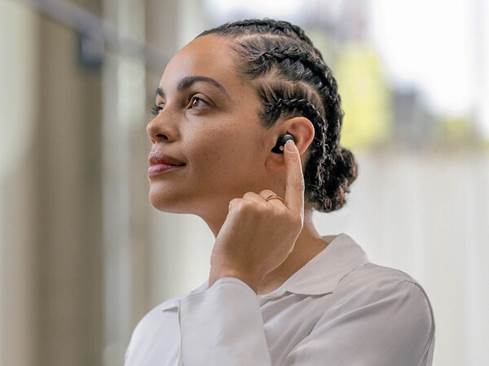 The WF-1000XM5s offer top-notch noise cancellation and adaptable awareness in a streamlined design.
Sony has outdone themselves, literally. The WF-1000XM5 noise-canceling earbuds replace the previous-gen 'XM4 as my pick for "best all around" true wireless headphones of 2023. They made these earbuds smaller and 20% lighter than their popular predecessor and then loaded them with meaningful updates. That includes new noise-canceling circuitry and algorithms, a state-of-the-art wireless chipset, and (somehow) larger drivers.
Taken together, the upgrades improve the sound, comfort, controls, and phone call clarity. They also serve up noise cancellation that's even more adaptive. Here's a breakdown of the changes from the WF-1000XM4 earbuds:
Lighter, more ergonomic design: It's not just that Sony made the 'XM5 earbuds smaller — they've also tweaked the design so that it more closely follows the shape of your ear. This makes them look and feel less bulky and also better avoids pressure points. They have a slicker, more polished feel to them, that can make them a little harder to pull from the case. But they feel more pleasant when worn.
Better noise cancellation across all frequencies of noise: Improvement in this area is no small feat. The 'XM4s are among the few earbuds that cancel noise as well as the best over-ear models. (I can count the rest on one hand.) Sony has developed two new ground-breaking wireless processing chips — the QN2e and V2 chips. Sony focused on quieting the range of noises that matter most for work and travel — lower frequency sounds of motors and machines and the mid-to-high area where voices live.

Bluetooth 5.3 for music, podcasts, and calls: This is the latest iteration of the popular wireless technology and offers a strong, reliable connection. There's support for the new lossless LE Audio codec (along with Sony's LDAC codec) so you can stream high-resolution audio files with compatible devices. It also works together Sony's proprietary chips and mics to improve phone call quality, using AI-based processing to eliminate background noise and home in on your voice.

You get 8 hours of listening with noise cancellation on a full charge, and the charging case will recharge the earbuds twice.

Pair two devices simultaneously: You get multipoint connection out of the box. That means you can pair the 'XM5s to your phone and a second device, like your laptop. It makes it super-easy to toggle back and forth between, say, a podcast and a call, or to jump on a meeting for work.

Strong battery life with faster quick charge: You still get the same eight hours of listening with a full charge, and the case banks 16 hours of power to recharge the earbuds. But now just three minutes inside the case gives you up to an hour of use.

Built-in head-tracking for spatial audio and AR games: Among the interesting features you can choose to activate with the optional Headphones Connect app for Apple® and Android™. Head-tracking adds further immersion for 3D audio formats, like Sony's own 360 Reality Audio. Sony says game developers are implementing the head-tracking feature into future augmented reality games.

Spacious, more linear sound: The 'XM4s were my top true wireless pick, but the competition for that crown is stronger than ever. To tighten their grip, Sony's engineers developed new cutting-edge tech for the 'XM5s — but also went back to the company's roots and bet big on well-balanced sound. Leaning on their connections with Sony Music Studios, they've tuned these earbuds for accuracy and detail across all frequencies. They've paid close attention to vocal clarity and powerful, realistic bass punch. The bass still hit hard out of the box, but I found that the low end was a little more tight and refined than the 'XM4s.
Large, sophisticated drivers built to succeed with noise cancellation
The new Dynamic Driver X system was specifically developed to work in concert with the noise-canceling circuitry. It uses large diaphragms to deliver Sony's signature outside-the-head sound presentation. The driver domes and outer edges are kept separate and made of high-grade materials so that they move in a quick, uniform fashion. And even with the sound stage extended, I never felt like the impact or overall sense of place was weakened.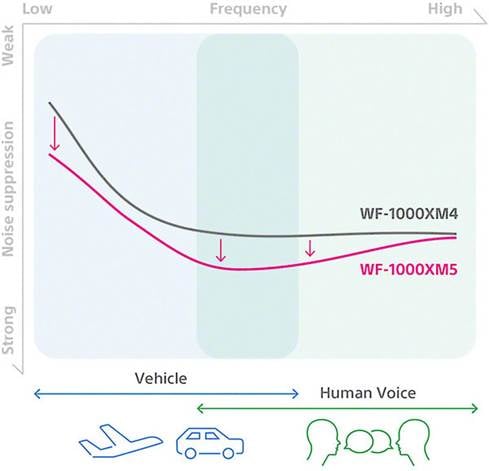 Internal Sony user testing showed great improvement in noise cancellation — a game changer for those who like to travel light.
And the drivers even help improve the level of noise cancellation, particularly for the lower frequencies. They can reproduce bass that's true-to-life and low in distortion, out of phase with external sounds. That means these earbuds are better able to knock out nuisances like a plane's pulsing engine or the whir and throb of the train. I tested them while mowing the lawn and could keep the volume at 25% and easily follow podcast conversations.
Special foam tips for a noise-isolating seal
Sony included four sizes of foam ear tips, specially designed to expand and create a noise-isolating seal. I've always been a big fan of foam tips because of how well they avoid pressure points. These are thinner and even more malleable than the previous generation foam tips.
Aside from their comfort, these ear tips help passively block out noise and dial in the sound. That tight seal reinforces the bass impact and positions the drivers so that they're correctly aligned with your ears. I did find they could slip around a bit when I was mowing, so it might be worth trying the next size up for exercise or other physical activity.
A convenient way to hear others
With the earbuds secured in place, there are two ways to hear outside sounds. A single tap of the left earbud toggles between noise cancellation and "Ambient Sound" mode. Tiny built-in mics will pick up external sounds and voices while your music continues to play. Hold the left earbud to activate Sony's "Quick Attention" feature that will temporarily turn off all audio and noise cancellation circuitry.
Each earbud has a snappy touch-sensitive panel. You swipe and tap your finger on the earbuds to control music, calls, and noise cancellation.
Sony's free mobile app lets you fine-tune the sound and noise cancellation
Download Sony's Headphones Connect mobile app for even more control over what noises you let in or keep out. You can customize the level of noise cancellation or ambient sound based on your task, movement, or even location.
The app gives you a few other controls, too. For instance, you can customize the sound characteristics and tell the app to prioritize either connection stability or sound quality. (The former is helpful when competing with other wireless signals in a high-traffic area like an office or mall.) You can also reconfigure the touch controls or set up Alexa or Google Assistant to activate via voice command through your paired phone.
Earth-conscious packaging
Like most Sony headphones these days, the 'XM5 earbuds arrive inside a low-key, yet substantial carton made of a recyclable blended material. Sony has told me that this sustainable packaging is made "from bamboo, sugarcane fibers, and post-consumer recycled paper, all of which are available around the world's largest manufacturing hubs in Asia." It's refreshing to see big companies like Sony becoming mindful of their packing materials — and trusting their products to do the talking.
READ LESS
Product highlights:
Featured in our articles: Best workout headphones for 2024 and Best true wireless earbuds for 2024
100% wire-free headphones with adaptive noise cancellation

state-of-the-art noise-canceling adjusts to your activity and the level of external sound

streamlined, lightweight design for extended wear
Bluetooth 5.3 for wireless music listening and phone calls

multipoint connection for pairing up to two devices at once
LE Audio for lossless streaming and ultra-low latency with compatible devices
LDAC decoding provides high-quality music streaming from a Sony High-res Walkman or other compatible devices

8.4mm dynamic drivers tuned for spacious, articulate sound with a wide frequency response
IPX4 water-resistant design
Adaptive Sound Control:
active noise-canceling circuitry adjusts to your activity and the level of external sound

optimized to better cancel lower frequencies (engines, travel noises) and the upper midrange (human voices)
ambient sound lets you hear external sounds

dual-chip system includes the QN2e HD Noise Cancelling Processor and V2 Integrated Processor

combination helps strengthen noise cancellation, audio quality, wireless connection, and battery life

free Sony Headphones Connect app for Apple and Android lets you adjust settings

customize the sound and manually choose the level of noise cancellation and ambient sound

dual, multi-directional noise sensors in each earbud catch more ambient sounds in your surroundings
Audio features:
Sony's Dynamic Driver X system is custom-designed to perform with noise-canceling circuitry

clean, low-distortion bass reproduction aids in real-time cancellation of lower frequencies

diaphragms made of high-grade materials with separated dome and edge
tuned for pristine, detailed vocals and highs with deep bass punch
immersive Sony 360 Reality Audio playback with select music services (app required)
optional dynamic head-tracking for Sony 360, spatial audio, and AR games

sound field stays fixed and centered as you move your head
requires one-time setup through the app

built-in DAC with 24-bit processing and premium custom amplifier
Easy controls:
touch controls on each earbud let you answer calls, control music playback, and toggle noise cancellation
Quick Attention lets you hear external sounds without removing your earbuds

quickly turn off noise-canceling circuitry by touch

summon Alexa, Siri, or Google Assistant by voice (on your smartphone)

ask questions, dictate texts, and control music by voice
available for Apple and Android
requires one-time setup with the Headphone Connect app

beam-forming microphone system and advanced audio signal processing for clear phone calls

bone conduction sensors and AI-based noise reduction algorithms isolate speech from background noise

optical sensors automatically pause music when earbuds are removed

earbuds can be used one at a time or as a pair
Charging case, battery information, and accessories:
built-in rechargeable batteries offer 8 hours of listening with noise cancellation (13 hours without)
compact charging case banks up to 16 hours of power to wirelessly recharge headphones

3-minute quick charge provides enough power for 60 minutes of listening
wireless charging available with compatible Qi chargers (not included)

includes 4 sizes of ear tips for a secure, comfortable fit

ergonomically designed foam tips create a noise-isolating seal and stabilize earbuds
includes "XS" size for smaller ears

USB-C cable included for charging case
General info:
parts of the earbuds and case made from factory-recovered plastic
sustainable packaging made from recycled "blended paper"
weight: 0.41 ounces (both earbuds) 1.38 ounces (empty case)
warranty: 1 year
MFR # WF1000XM5/B
What's in the box:
Sony WF-1000XM5 owner's manual
Left and right true wireless ear buds (black)
Charging case (black)
8.5" USB charging cable (USB-A on one end and USB-C on other end)
4 Pairs of foam ear tips (1 pair installed)
Reference Guide
Warranty (US + Canada)
360 Reality Audio promo card
Customer reviews for Sony WF-1000XM5
Loading...
Loading reviews...
Average review:
4.0 out of 5 stars
Customer photos
This review was collected as part of a promotion
More details on the Sony WF-1000XM5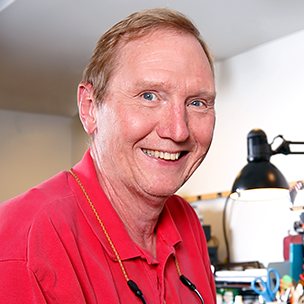 Researched by Crutchfield's

Mark G.
Features & specs
General
Fit Style
True Wireless
Earcup Type
Closed
Earcup Width x Height
0.695" x 0.831"
Noise-canceling
Yes
Bluetooth
Yes
Bluetooth Version
5.3
Single-earbud Operation
Yes
Mic For Taking Calls
Yes
Voice Assistant Access
Amazon Alexa
Yes
Google Assistant
Yes
Siri
Yes
Connectors
3.5mm
No
1/4"
No
Lightning
No
4.4mm balanced
No
XLR4 balanced
No
2.5mm
No
Other
None
Specs
Frequency Response
20-40k Hz
Sensitivity
N/A dB
Impedance
N/A
Weight
0.4 ounces
Cord Length
N/A
Parts Warranty
1 Year
Labor Warranty
1 Year
Product Research
Features
Overview: The Sony WF-1000XM5 Wireless Noise Cancelling Earbuds feature superior noise cancellation, a new driver, Bluetooth 5.3, and astonishing sound quality. These true wireless ear buds come with 4 pairs of Noise Isolation Earbud tips, a Qi-compatible wireless charging case, and USB-C charging cable. With the WF-1000XM5, Sony continues to make a bold statement with their environmentally-conscious packaging.
Dynamic Driver X: The ear buds are equipped with the newly-designed 8.4mm Dynamic Driver X that offers rich vocals and enhanced details. The combination of different materials in the dome and the edge significantly reduces distortion and delivers excellent sound quality. It achieves better performance in the low frequencies, and enhance the noise cancelling feature by generating a more precise cancellation signal in the low frequencies.
Noise Isolation Earbud Tips: The WF-1000XM5 uses the same Noise Isolation Earbud Tips introduced with the XM4. The tips are made of a unique polyurethane foam material, and provide maximum surface contact area with the ear canal to reduce air leaks. A better seal improves sound quality and rejects external noise. The earbud tips also provide a more stabile fit so they'll stay in your ears, especially during strenuous activities. The Noise Isolation Earbud Tips now come in four sizes: large (L), medium (M), small (S), and super small (SS).
Bluetooth 5.3: The WF-1000XM5 has Bluetooth 5.3 for stable wireless listening from your smartphone, tablet, or Bluetooth music player. The powerful new Integrated Processor 2 transmits the Bluetooth signal to and from both ears simultaneously for a more stable connection. The earbuds are ready for next generation, ultra-low latency LE Audio (Beta version). The XM5s are compatible with Fast Pair with your Android devices. Swift Pair makes it easy to pair the headphones with your Windows 11 or Windows 10 laptop or desktop computer.
DSEE Extreme: DSEE Extreme uses Edge-AI technology to accurately reproduce the frequencies of the original sound that is lost during compression. It upscales the files in real time, including those from popular streaming services. DSEE Extreme dynamically recognizes each song's instrumentation, musical genre, and individual elements, and restores the high frequencies that are crushed during compression. You can activate the feature in the Sony Headphones Connect app.
Codecs: The earbuds support LDAC audio coding, developed by Sony, that enables the transmission of High Resolution audio over Bluetooth. It allows approximately 3 times more data to be transmitted (up to 990 kbps), giving it unprecedented sound quality. When connected with LDAC you can achieve a wider frequency response, up to 40kHz, compared to standard Bluetooth (up to 20kHz). The XM5 is compatible with LC3 (Low Complexity Communication Codec), also known as LE Audio, for low latency transmission that is ideal for gaming. The ear buds also support SBC and AAC codecs for standard Bluetooth and Apple devices, respectively.
Multipoint: The WF-1000XM5 can be simultaneously connected to two devices via Bluetooth. With a Multipoint connection, you can listen to music on one device and answer a phone call on another device. You can switch between the devices without having to disconnect and reconnect the devices.
Noise Cancellation: Sony has developed two new processors, the Integrated Processor V2 and the HD Noise Cancelling Processor QN2e, to achieve superior noise cancelling. A total of six microphones are used, including dual feedback microphones on each ear bud, to capture ambient sound more accurately and cancel it. The new Dynamic Driver X does a great job at delivering the cancelling signal, while the Noise Isolation Earbud Tips help to seal out noise from the outside. The result is the best noise cancellng performance available, especially for travel aboard airplanes, trains, or buses.
Ambient Sound Mode: Using the built-in microphones, you can hear ambient sound to help keep you aware of your surroundings and carry on conversation while wearing the ear buds. The Ambient Sound Mode can be activated while listening to music with Noise Cancelling on by tapping the touch sensor on the left ear bud. A Voice Focus mode can be switched on to help you understand speech more clearly. The Quick Attention mode turns down the volume of the music, call sounds, and the ring tone when you need to hear a conversation or an announcement. Quick Attention mode is active when touching (and holding) the touch sensor on the left ear bud. The Speak-to-Chat mode is enabled in advance (in the app), and starts automatically when you start to talk to someone. The headset pauses or mutes the music and captures the voice of the person you are conversing with.
Voice Assistant Functions: The Sony WF-1000XM5 lets you use your favorite voice assistants, including Amazon Alexa, Google Assistant, and Siri. You can assign the functionality of the control button of the left or right ear bud to communicate with your selected voice assistant. Using the voice assistant of your choice lets you manage your day, get the weather, or control your headphones using voice commands.
Sony Headphones Connect App: The Sony Headphones Connect app gives you control over the sound of your headphones right on your smartphone or tablet. You can select from available presets for the Equalizer, and control your music (play/pause, skip forward/backward, fast forward/backward). Adjustments to the Noise Cancelling and Ambient Sound modes can be made through the app. You can also enjoy 360 Reality Audio when connected to a compatible device. The Sony Headphones Connect app is compatible with iOS devices (iOS 15.0 or later) and Android devices (version varies with device).
Rechargeable Battery: The Sony WF-1000XM5 ear buds are equipped with 3.85-volt Lithium-Ion rechargeable batteries in each ear bud to power the Bluetooth and Noise Cancelling functions. The ear bud batteries are charged in the included charging case, which includes it own 5V rechargeable battery. The ear buds cannot be charged without the case. The ear buds and case together require approximately 2 hours to fully charge. The ear buds alone charge in the case in about 1.5 hours. A 3-minute quick-charge provides enough power for approximately 60 minutes of playback time. The charging case can charge via USB using the included USB-C cable, or when placed on a Qi wireless charging pad. With a fully charged battery in the charging case, you can charge the ear buds about 2 additional times. Battery life estimates are as follows:
Codec
Function
Available Playback Time
LDAC
Noise Cancelling On
Maximum 5 hours
Ambient Sound Mode On
Maximum 5 hours
OFF
Maximum 8 hours
AAC
Noise Cancelling On
Maximum 8 hours
Ambient Sound Mode On
Maximum 8 hours
OFF
Maximum 12 hours
SBC
Noise Cancelling On
Maximum 8 hours
Ambient Sound Mode On
Maximum 8 hours
OFF
Maximum 12 hours
LC3
Noise Cancelling On
Maximum 7 hours
Ambient Sound Mode On
Maximum 7 hours
OFF
Maximum 11 hours
Environmentally Conscious Packaging: The WF-1000XM5's packaging is designed for true sustainability from production to recycling. The ear buds are manufactured using recycled plastic materials, and the packaging is made of 100% paper products.
Specifications:
Frequency Response (Bluetooth Communication):

44.1kHz Sampling: 20Hz - 20kHz
LDAC 96kHz Sampling (990 kbps): 20Hz - 40kHz

Dimensions:

Ear Buds: Width 0.695" Height 0.831" Depth 1.022"
Charging Case: Width 2.543" Height 1.571" Depth 1.039"

Weight:

Ear Buds: 0.2 ounces each; 0.4 ounces total
Charging Case: 1.35 ounces (empty); 1.75 ounces (with ear buds)
Loading...
Loading accessories...
Loading...
Loading articles...