When Ivy, one of our awesome advisors, began working here last year, she was impressed by how easy it is to choose the right gear for any vehicle. So she set her sights on upgrading the audio in her 2006 Ford Escape. Her ultimate goal was to build a system that would deliver deeper bass and added clarity.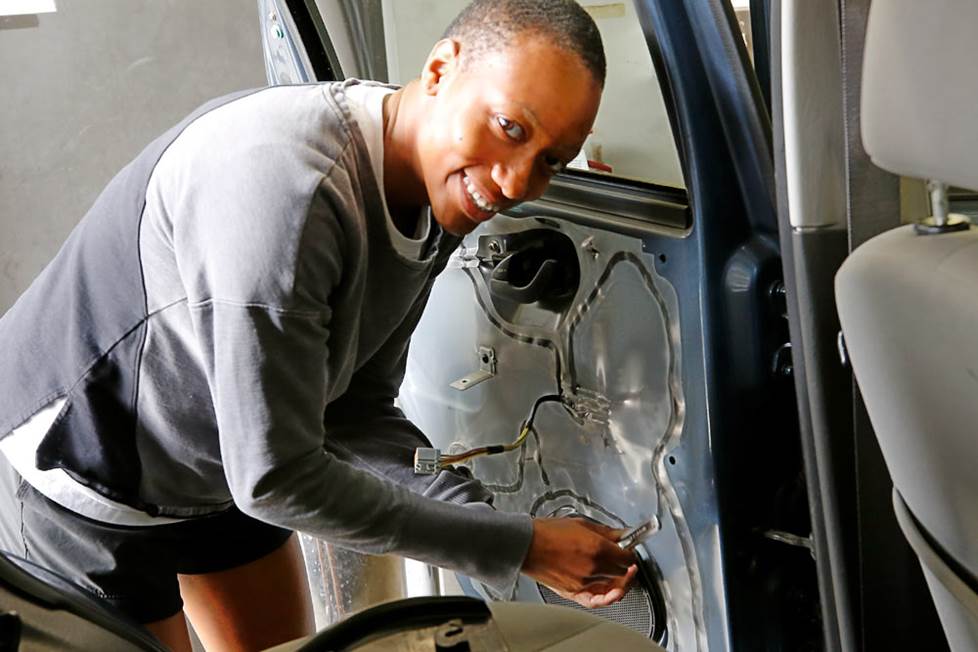 Ivy tackles rear-door speaker replacement in her 2006 Ford Escape — just one step in her journey toward a system she'll be happy with.
Second time's the charm?
Ivy's had her 2006 Escape since 2015, and suffered with factory sound for far too long. She had upgraded it once with an aftermarket stereo, amp, and 8" subwoofer, but it was still lacking in clarity — thanks to its 14-year-old factory speakers — and the bass was not fulfilling.
"The sound was slightly improved, but still distorted at medium volumes. I did get better bass, but it was only noticeably present when I turned it up louder," she recalls.
By doing a complete overhaul with Pioneer gear, Ivy now has the advantage of the components working together in harmony.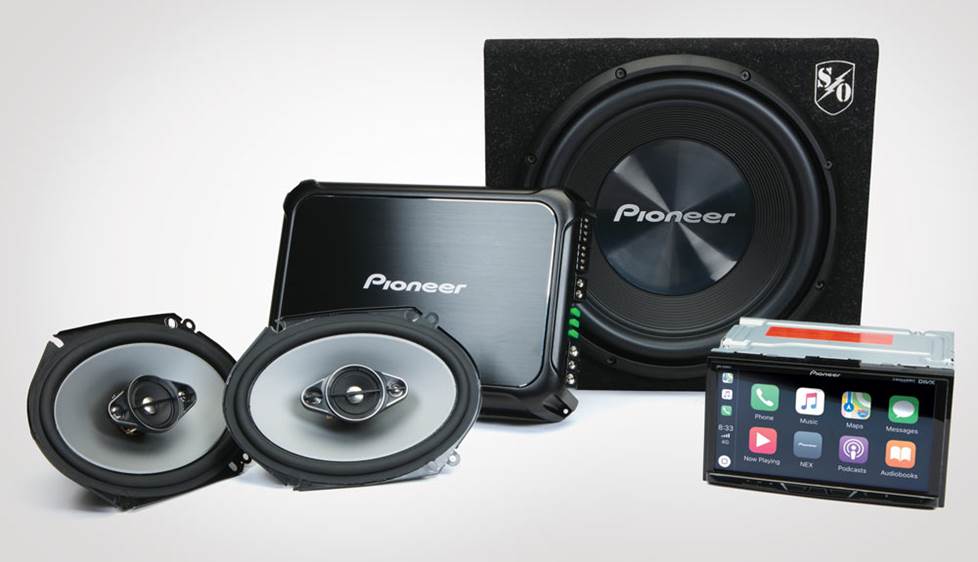 Planning around Pioneer
Steps to installation success
Ivy knew the installation would take some work, so she set aside a day and grabbed a couple of her colleagues to help. At the end of the day, she had a system that blew away her expectations. Now every time she cranks her favorite tunes she can hear and feel the difference.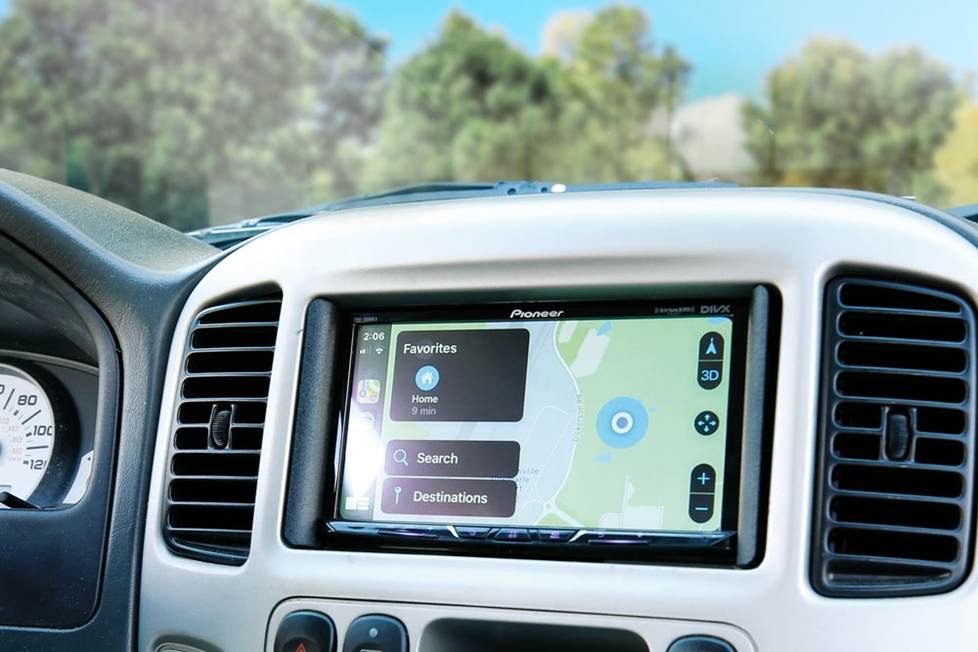 They attacked the dash first. This meant connecting the wiring harness, running the patch cables back to the amp, threading the Bluetooth® mic over to the steering column, and running the USB extension (to get Apple CarPlay® via her phone) to the center console.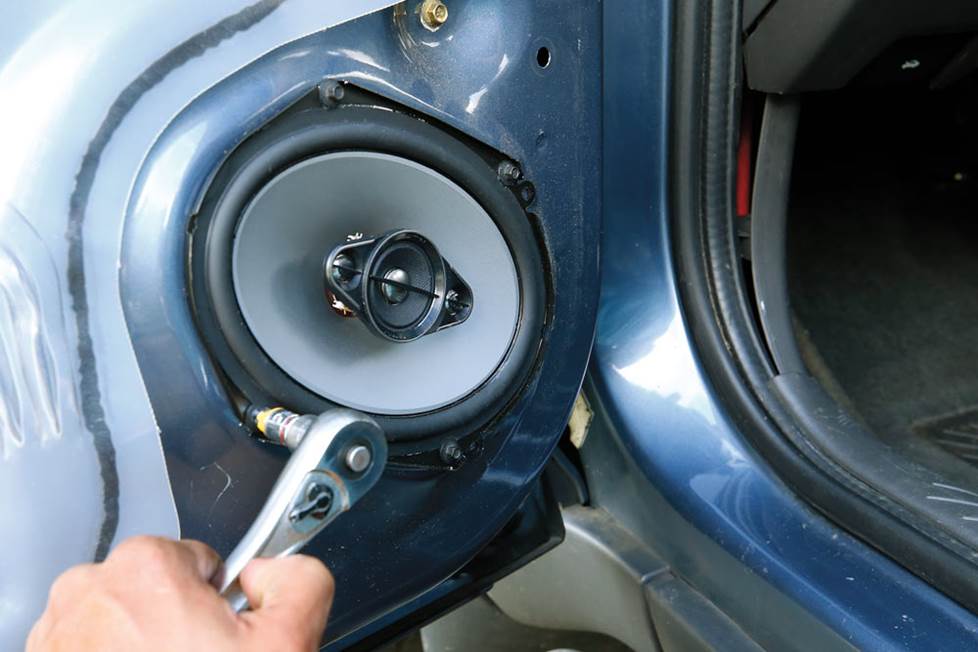 4-way speakers in the doors provide more clarity than the ancient factory speakers. In Ivy's Escape, they drop right in without needing a mounting adapter bracket, making them a quick swap.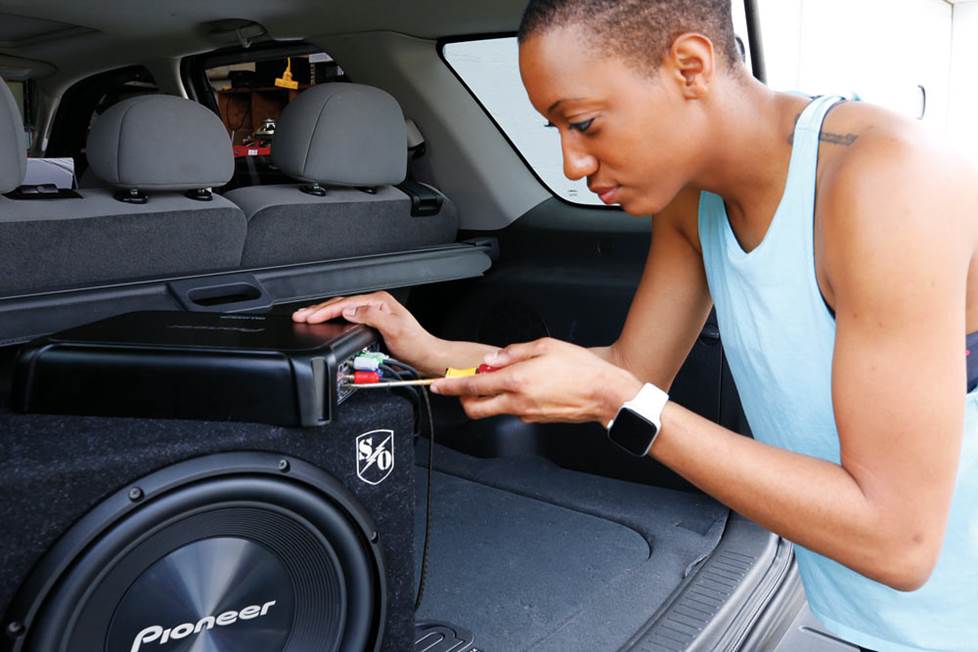 With everything installed and ready to go, Ivy adjusted the gain on the 5-channel amp to dial in the bass output. The 12" sub and extra power deliver the bass she's been craving but wasn't getting from her previous bass system.
Reviewing the results
Ivy's digging her new Pioneer system as she streams her songs, podcasts, and comedy albums (if you ever get her on the phone or web chat, ask her about her love of Jim Gaffigan) on her commute.
"The clarity of the new system is a huge upgrade over the old system, especially at a low volume," she reports. "I can hear a person cough during a comedy performance, for example."
Not only do the new speakers provide more detail, they handle the power from the amp capably, so the soundstage is nice and high, and the imaging is arrayed beautifully across the dash.
"Even with the Escape's windows down the sound quality is still rich, with no noticeable distortion. At a stop light, the people in the car next to me started moving their heads back and forth in a rhythm."
The 12" sub delivers the bass Ivy wanted. It's dialed in pretty well to complement the rest of the speakers. Since it's in a sealed Sound Ordnance enclosure, it still pounds with accuracy when needed.
Ivy's new stereo is fast, responsive, and easy to use. She loves how quickly it boots up and gets to Apple CarPlay when she connects her iPhone® 11. She notices "the newer Bluetooth technology is way better, too."
The Pioneer stereo also has some pretty hefty sound controls, so she can mess with the EQ and time alignment to dial things in just right. Put it all together, and this is exactly the kind of system she'd been wanting.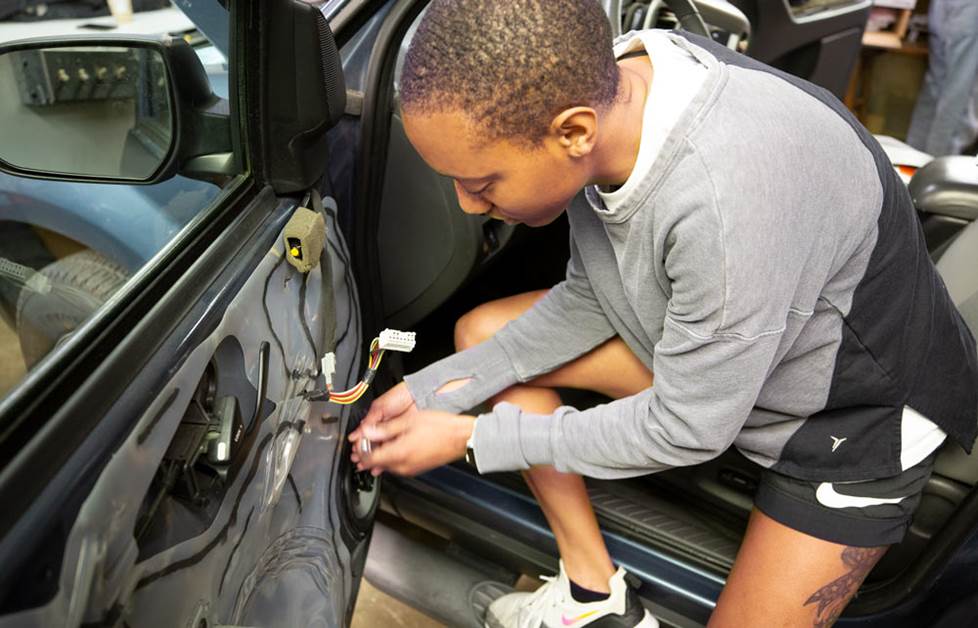 Ivy enlists Crutchfield's in-house garage (and some helpful coworkers) for some assistance with her dream car stereo project. Here she gets her new Pioneer 4-way speakers ready to rock.
---
Could your car's stereo system use a pick-me-up?
One of our advisors (like Ivy) will be happy to walk you through some suggestions for gear that'll make a real difference in your ride. Check out our vehicle fit guide for quick listings of stereos and speakers that will actually work in your car, or reach out via phone or chat to get personalized recommendations based on your needs.