Get cozy with home automation
Making your home comfortable has never been easier
Heads up!
Welcome to this article from the Crutchfield archives. Have fun reading it, but be aware that the information may be outdated and links may be broken.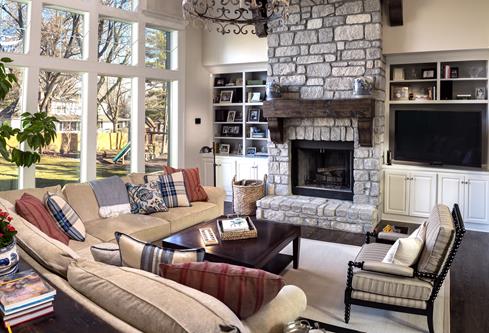 Home automation devices can give you wireless control over temperature, lighting, entertainment and more.
Take it easy
Modern home automation devices can do so much to make your life easier. You can control the temperature, the lights and even your garage door without ever having to get up from the couch. Or, you can make the house cozy for your return before you even get there.
Imagine you're almost home, waiting at the last stoplight. You swipe a screen on your smartphone and initiate your pre-programmed "Coming Home" sequence. Your garage door begins to rumble open, and the porch light comes on. Your smart thermostat heats or cools the house to your preferred temperature, the lights in the kitchen come up full, while the den takes on a more intimate 50% of full brightness. The stereo is on, and begins to play your favorite tunes. And all you had to do was push a button.
You can also set up clever commands on a timer, or have a series of events triggered at sunrise. You're in control.
This video from PEQ demonstrates some of the amazing things a smart home can do:
Get Started: