In this article, we'll look at three different innovative subwoofers that can make a difficult-to-fit vehicle a bass lover's paradise by offering versatility and system-building options. The subs we'll check out are:
Kicker's loaded TRTP down-firing enclosure that can free up space in your cargo area
The JBL Fuse subwoofer system that works as one or two separate subs
Alpine's linkable Halo loaded boxes that allow for system expansion when it's time to go bigger
At first glance, it would seem that car subwoofer technology hasn't really changed that much in the past 40-plus years — a big speaker, a box, and some power is all you need, right? Sort of. Changes in materials and engineering have made subs perform better than ever. New designs have also opened up possibilities that allow subs to adapt to newer cars with less space for traditional bass outposts. Here we look at some modern subs that push the boundaries of how to get better low end in your ride.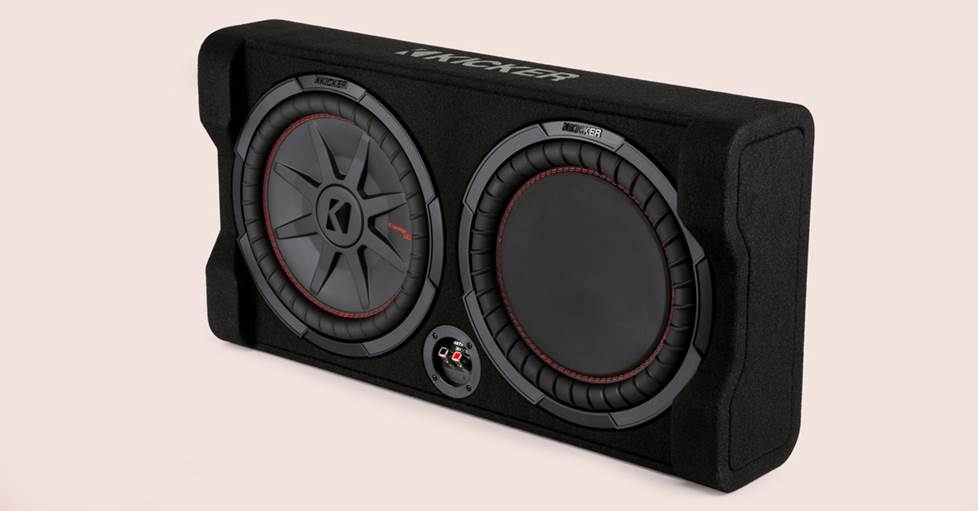 1) Keep the trunk clear with Kicker's down-firing box
The age-old dilemma: do you want bass or enough room to store your stuff in your vehicle's cargo area? Kicker's 48TRTP122 down-firing loaded enclosure offers a novel solution: a 12" sub/box combo on which you can safely stack your stuff.
Kicker loads the TRTP with a CompRT shallow-mount subwoofer and a passive reFLEX™ radiator of the same size. The sub's wired for a 2-ohm load — you just add the amp (it handles up to 500 watts RMS). You can even stow some gear atop the TRTP enclosure if needed and it'll still pound like a champ. And since it's just over 6" tall, you don't lose much space.
Thick MDF construction and stylish black carpeting all around keeps your cargo area free from nicks and scuffs. The TRTP is also available with 10" subs or 8" subs.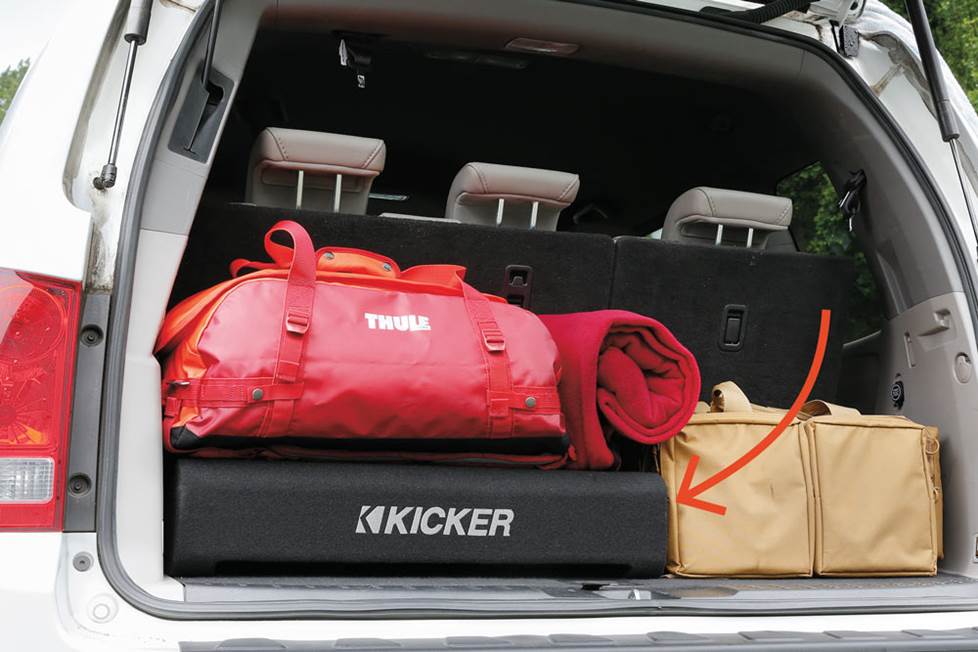 With a Kicker 48TRTP122 12" down-firing loaded sub enclosure in the cargo area, you can haul a lot of stuff while enjoying low-end thump. Whether it's a vacation road trip or weekly grocery run, you can travel with everything you need and still groove to your favorite music.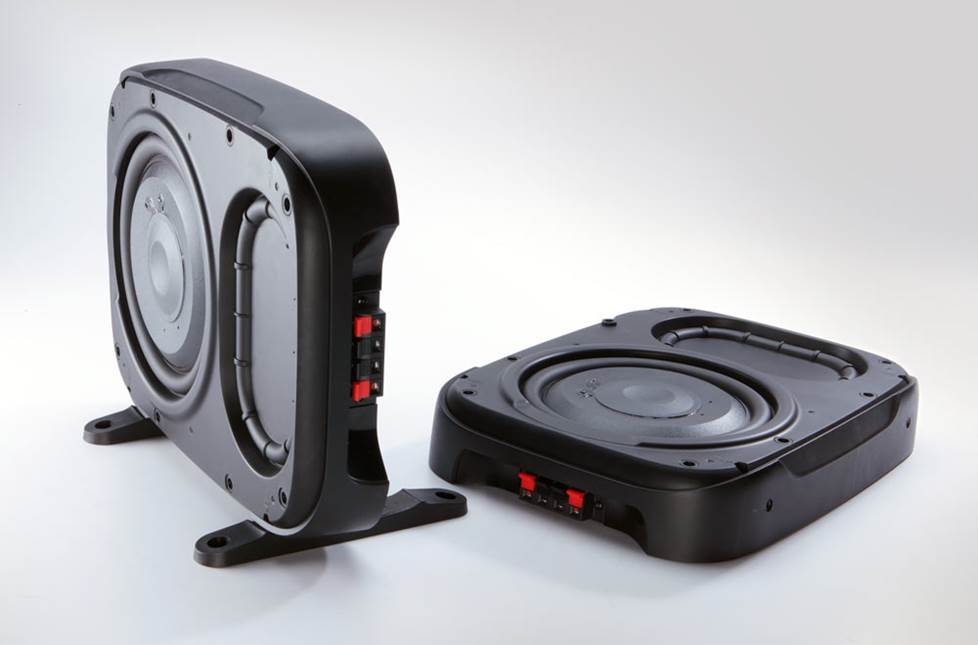 2) JBL's Fuse system: essentially two subs for the price of one
JBL's Fuse dockable sealed 8" sub enclosures give you more than just bass hits in tight spaces — they also offer outstanding versatility so you can optimize the low notes for different areas in your vehicle.
Each Fuse enclosure contains an 8" shallow-mount sub and a passive radiator that reinforces the bass response. You can install the two enclosures separately — one under each seat, for example — or dock them together to make one dual 8" enclosure that doesn't occupy a ton of real estate.
The Fuse enclosures can be wired for 2 or 4 ohms to handle different amp configurations. Power handling is 200 watts RMS. The Fuse system includes a pair of mounting feet and screws for use when docked. Metal grilles help keep the woofers safe. It's great for your saddle bag, boat, or golf cart, too.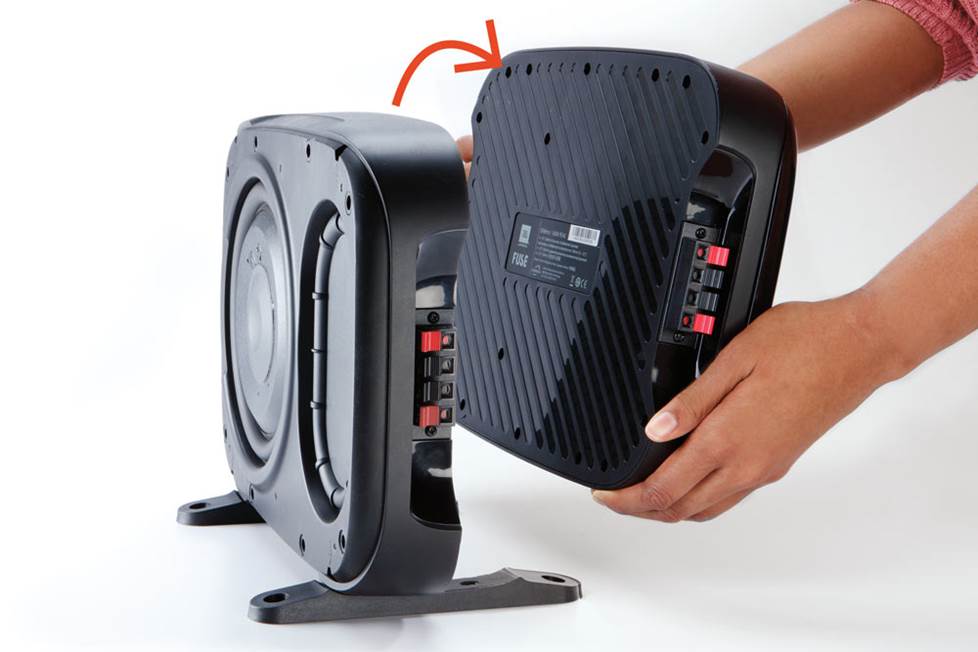 To undock the JBL Fuse for a pair of subs, simply detach the speaker grilles, remove the screws holding the subs together, and then separate the subs as shown. Next unmount the feet, replace the speaker grilles, and place the subs where desired.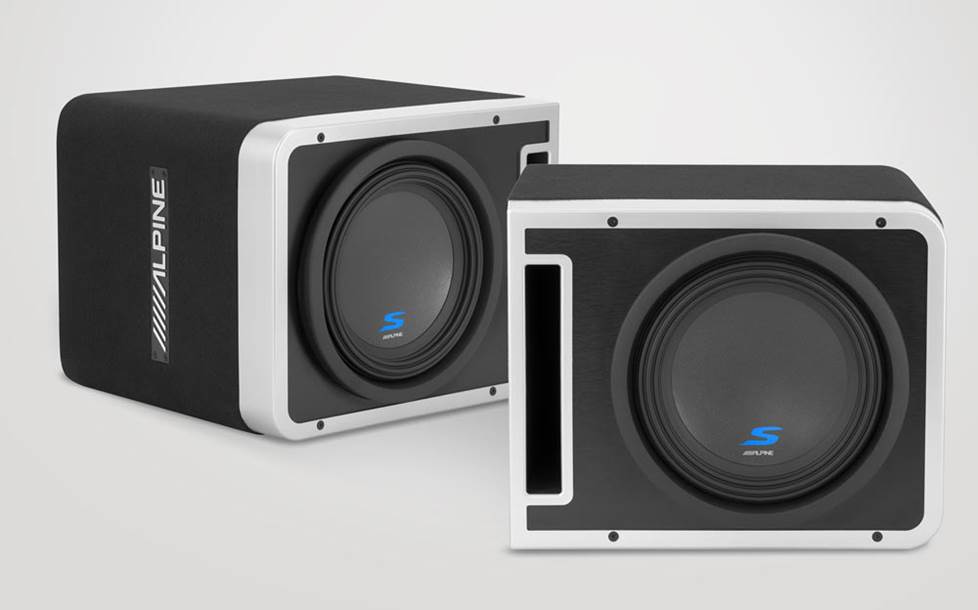 3) Modular Alpine Halo sub boxes keep your expansion options open
Many customers start their systems off with just one subwoofer, and over time discover their bass cravings require another speaker for satisfaction. This typically means buying a new box to hold a pair of subs. Alpine's R-SB10V Halo loaded enclosure lets you expand without discarding your original box. It holds one 10" R-Series sub, then lets you double up with another R-SB10V enclosure by joining the two with a special bracket to form one banging ported box with two subs. You get twice the impact without wasting any dough.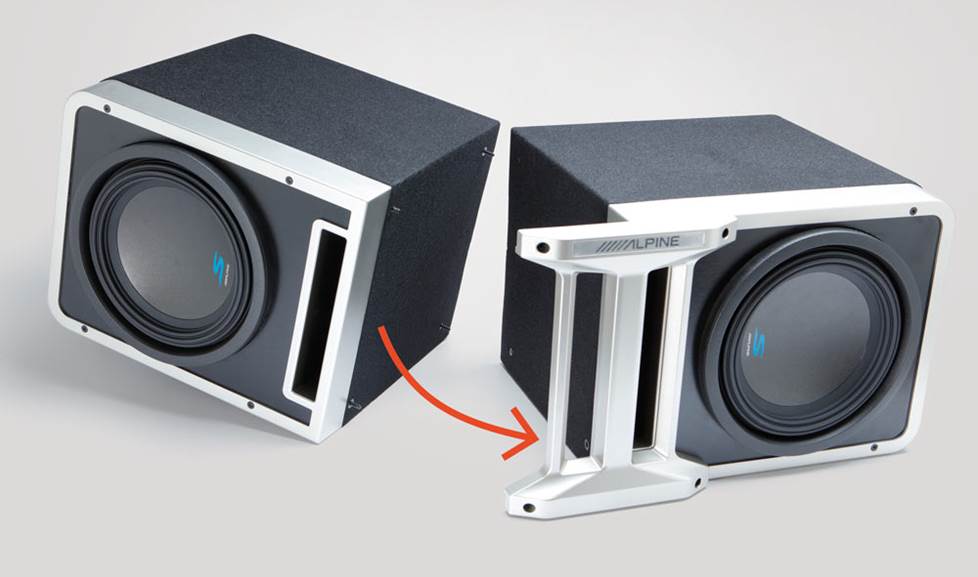 These linkable Alpine Halo boxes come loaded with a single R-Series or S-Series sub in 10" and 12" configurations. Alpine's KTX-H10 and KTX-H12 linking brackets (sold separately) fit perfectly between two Halo boxes of the same size to form one rock-solid dual enclosure. They're made of heavy-duty steel and attach at both the front and rear of the boxes for a secure connection that won't shake loose.
Just wire up the two subs and you're ready to roll.
Our advisors will help you get the subwoofer setup that's right for you
Better bass in the car is always satisfying. And we can help make sure you get the right one. Crutchfield's expert advisors can guide you to the powered sub or sub/amp combo that makes the most sense for you and your vehicle. Contact us to get personalized recommendations based on your needs.