ince the pandemic started, we've really missed live music. We miss the performer-audience relationship. The feedback loop of energy that your favorite musicians send and receive during those golden moments, transcending anything that could ever be captured by mere audio or video.
We miss it. The performers miss it. But at least we've been able to fill the live-music-sized holes in our lives with streaming concerts.
It's not a new thing. In fact, some of the best stuff is archival. But even though it's taken on a new importance, it's a format we'll be enjoying even after music venues reopen their doors.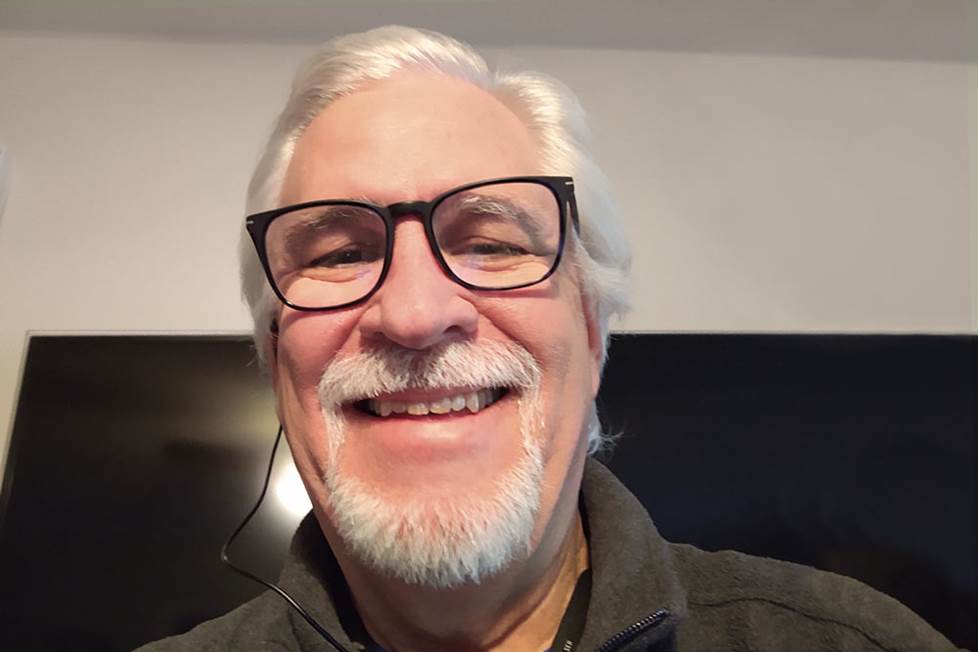 Watching live streaming music video has become an every-weekend thing for Tim.
A defining moment
Crutchfield senior audio buyer Tim had tickets to see "The Brothers" Allman Brothers 50th anniversary at Madison Square Garden on March 10, 2020. He had a hotel reservation and tickets for the Amtrak.
But with the uptick in pandemic stats, he made a hard last-minute decision not to go. Using the nugs.net app under the Qello concert umbrella, he was able to stream the concert at home, which softened the blow.
"All the band members of 'The Brothers' had played with the Allman Brothers at some point in their careers, so you knew it was going to be great," Tim says of the show. "And they certainly delivered. Just an incredible performance."
By the next day, March 11, all live concerts were canceled in New York, and all over the country. Tim got serious about streaming live music.
"Streaming shows — either live or previously recorded — has become an every weekend thing for me," says Tim. "And some weeknights."
Streaming basics: strong internet and streaming devices
First and foremost, you need a robust internet signal, preferably hardwired — although Tim says he's getting 300mbps using his eero mesh Wi-Fi extender. Otherwise, you're likely to get the same kind of play interruptions and un-synced audio that plagues badly set-up music or video streaming networks. For the record, at our house we still have DSL internet that clocks in at about 40mbps using eero mesh extenders for Wi-Fi, and we can't complain.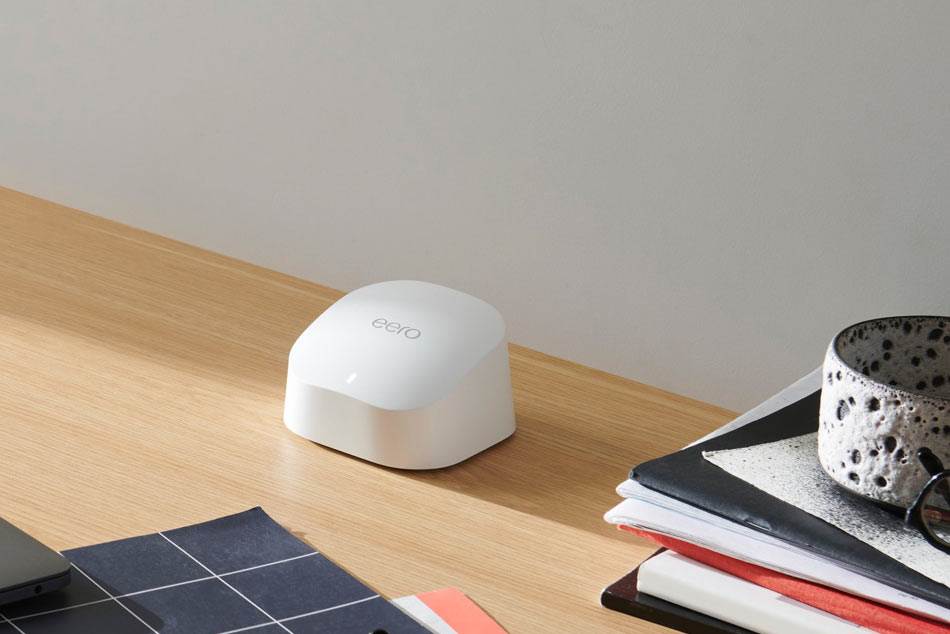 Mesh Wi-Fi extenders, like this eero 6+ dual-band node, can be placed in different areas of your home to strengthen your Wi-Fi signal.
Take a look at our wireless router buying guide for more information on what you need for a better, stronger Wi-Fi signal.
You'll also need an interface. Tim uses a Roku, but you could also use an Amazon Fire Stick, Apple TV 4K, or your smart TV. Gaming consoles offer growing options, like Fortnite's Party Royale Island, where artists like Diplo and Travis Scott have presented virtual concerts.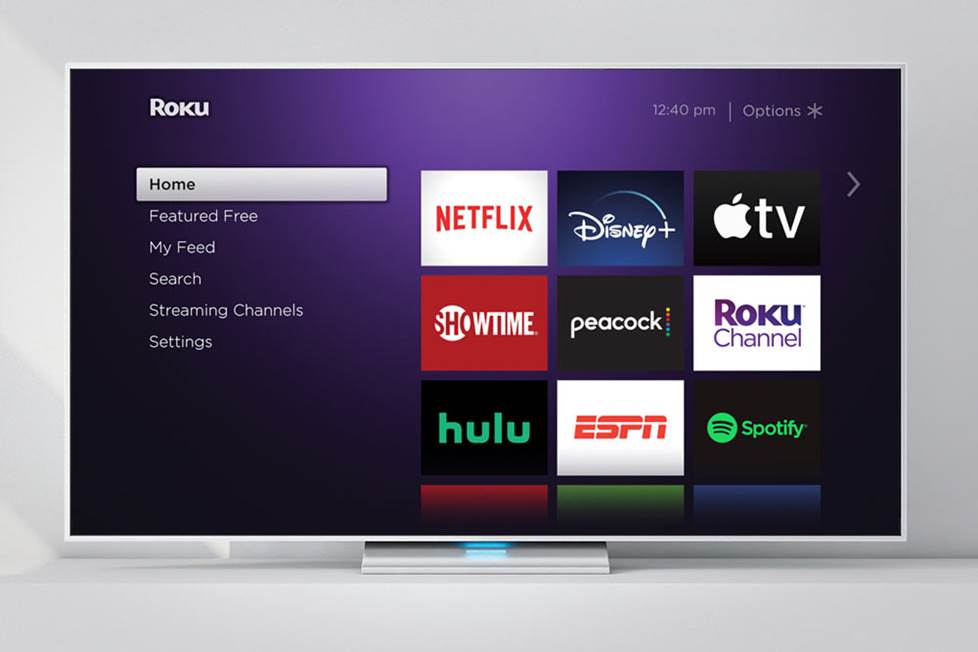 Roku offers a user-friendly streaming interface.
Front row seats
A great-sounding audio setup can really make a difference if you're watching high-bitrate paid streams like the ones offered by nugs and qello. If you're thinking about upgrading, check out our article on home theater speaker systems.
Tim uses the YouTube app on Roku for most of the live music that he streams. "Sometimes I use fans.live, and need to connect a laptop so I have a browser," he adds.
In his "small man cave," Tim uses a Roku 4670R connected via HDMI to his Marantz NR15 series receiver hooked up to a 46" Sony TV. For speakers, he's running a pair of MartinLogan Motion floor-standing speakers for the front left and right channels, with a voice-matched center channel speaker. An SVS SB1000 subwoofer covers his bass.
"It's a 3.1 setup," he says, "but when I'm listening to music or concerts I'm usually in 2.1 channel mode."

Power line conditioners protect your equipment from dangerous power spikes.
Since Tim has invested a lot in his gear, he's also using a power line conditioner. Tim's choice is the Panamax MR4300. Power line conditioners smooth out electrical current fluctuations that can cause pops and buzzes. They also protect your gear from power surges.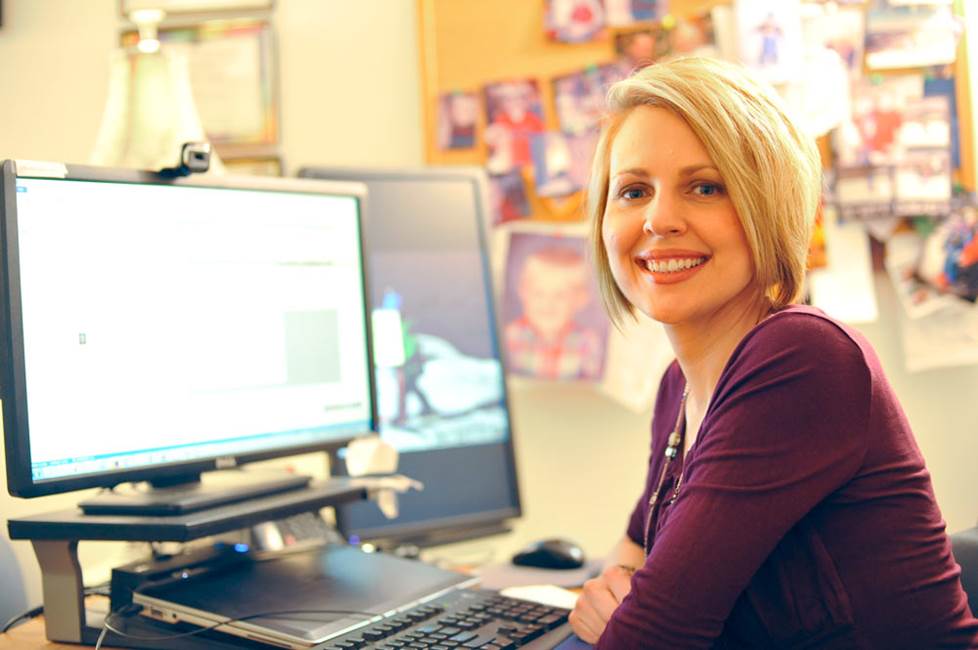 Aleta suggests that you get your streaming setup connected before the concert's start time.
The devil is in the details
Crutchfield customer support director Aleta suggests that you iron out all of your technical details well ahead of the concert so that you don't have to troubleshoot on the fly. "Nothing like missing the opening song to a concert," she jokes. "So don't be late!"
Perfecting her streaming concert setup has been an ongoing process for Aleta. "My first — and best — experience was a private YouTube link to a Danny Gokey concert. I cast it from my phone to my Panasonic 4K Blu-ray player. Then I watched For King & Country and Casting Crowns via Mandolin. I didn't like that experience because I couldn't cast it from my phone — I had to use my laptop via HDMI."
She has since upgraded to a 4K Roku that has Apple Airplay. "I'm hoping it will improve my experience."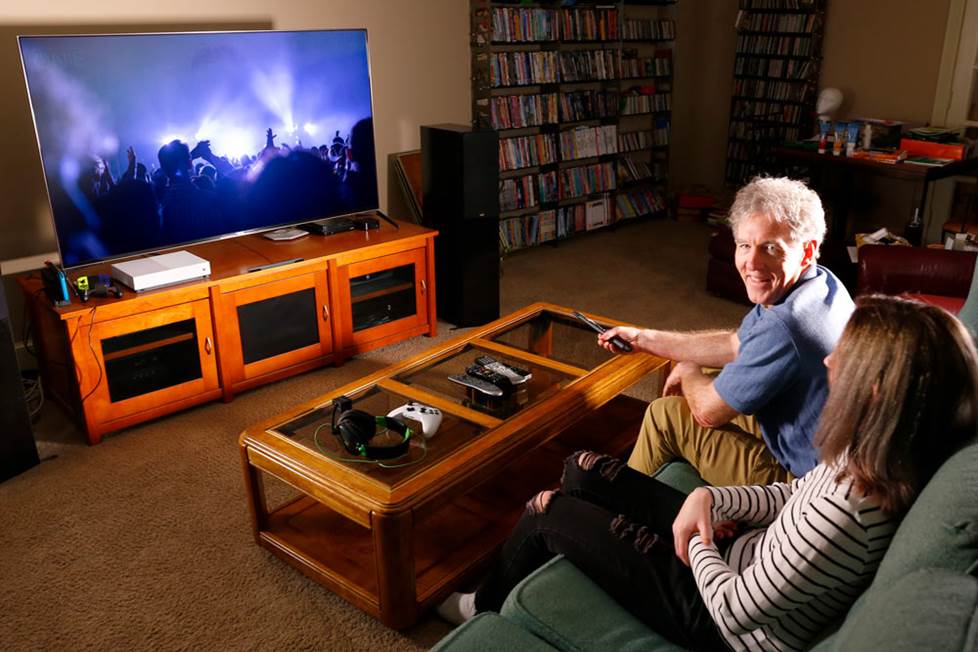 It's 5 a.m., and Mike is streaming a BTS concert live from Korea.
Crutchfield senior creative director Mike has got his setup figured out pretty well. He and his daughter and wife are K-pop fans. They've taken road trips to see a few concerts in the past few years. But not this year. Instead, they streamed two BTS online concerts via the Korean platform Weverse.
"We bought tickets — very reasonably priced — via the Weverse app for iPhone," Mike says. "Then we accessed the live show on a MacBook Pro, from a link on the Weverse website, and sent it via AirPlay to an Apple TV.
"The video looked great on our 65" Sony TV, and the audio sounded great on our home theater audio system, which consists of a Yamaha A/V receiver and NHT speakers (bi-amped towers, center, and surrounds.)"
The only catch was that the concerts were livestreamed in real time from Korea. "Both of them started around 5 a.m. in the eastern US," Mike remembers with a virtual yawn.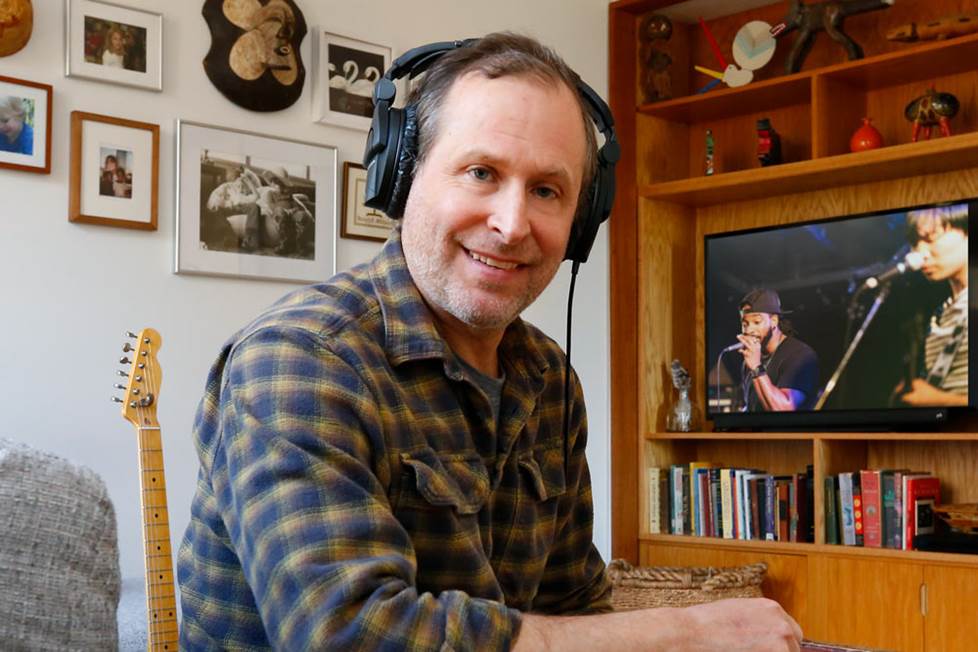 If another family member is using the TV, I often pop on my 20-year old Sennheiser HD280 headphones and stream content from my laptop.
Don't forget the small screens
Traditional home theater setups make you feel like you're in the front row. It's awesome to experience a larger-than-life Keith Richards hit the "Monkey Man" riffs in surround sound.
But I also like to watch on my laptop, connecting wirelessly to an iFi Zen Blue into my 60s Harman Kardon Stereo Recital through an older MartinLogan Motion 40 pair in our sun room. And at least once a day I'll watch live music on my laptop or iPhone using my Sennheiser HD280 Pro headphones.
Our movie room is small. The biggest screen in my house is only 50" and for sound I use an outdated and modest Polk Audio Signa S1 sound bar/wireless subwoofer system. It works! So much better than the internal TV speakers. Learn how to choose a sound bar in this article.
When I upgrade, it'll be to a bigger TV, maybe with a 3.1 audio setup, which you can learn about in our article on small home theater ideas.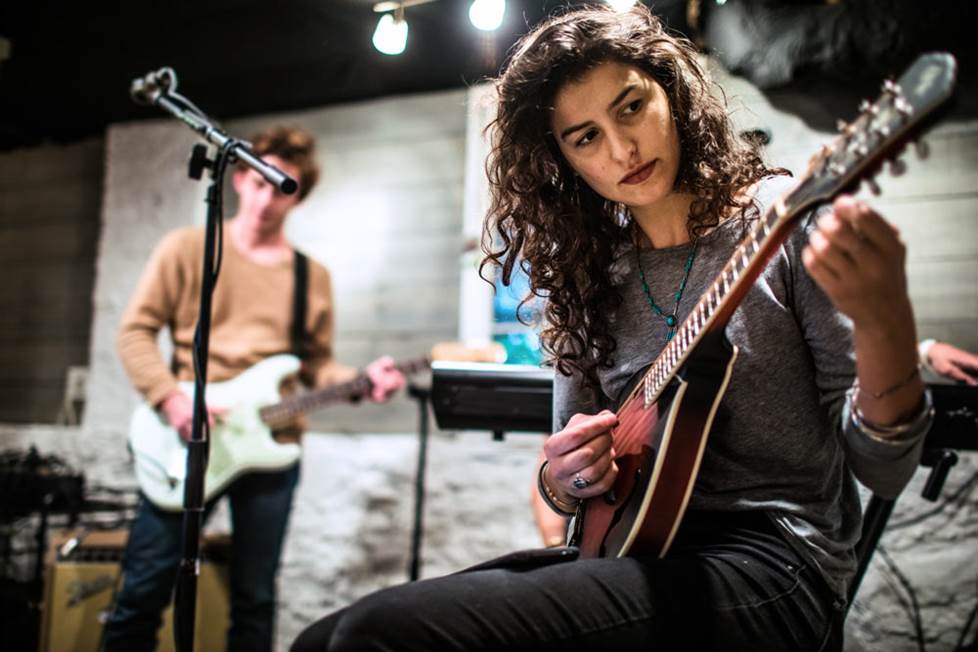 From big-name acts to small-time garage bands, online performances can be found in nearly every corner of the internet.
Where to find online concerts
Where do we begin? There are online concerts that cost around 20 bucks to watch within a limited window of time (usually 48-72 hours.) And a vast trove of digitally archived performances that are free until the end of time — or the end of the internet, whichever comes first. And everything between.
YouTube is great place to start. It's where providers like NPR Tiny Desk Concerts, Paste Studios and KEXP have been streaming their generally well-recorded performances for free since long before the pandemic. Paste Studios has a particularly deep catalog, with over 18,000 live performance videos online, including this one from Kate Bollinger.
Also on YouTube you can find afficionado channels like New York Guitar Festival, who produced this intimate solo performance from legendary jazz/American guitarist Bill Frisell. OperaStreaming offers 2019-2021 seasons from the seven Italian Opera Theatres of Emilia-Romagna free.
Another approach you can take on YouTube is to search, for exampe, for "4K concerts." There are a lot. But you can also find them by filtering for 4K on a specific search, like "live country music."
A tip for searching YouTube on your TV
Sooner or later we all find ourselves typing with a remote — one letter at a time. To work around this, I like to use my laptop to add live performance videos to my YouTube library.
Then when I switch on the TV and use the Roku to go to YouTube, I can just scroll through the stuff I've added. You can do this on the fly. By the way, this is a good approach to any streaming service — Amazon Prime, Netflix, etc.
When you find a video you want to add on your laptop, click "save" in the little menu bar along the bottom of the video screen. You can then save it to a playlist that you create. Or you can just save it to "watch later," and it will be added to that list in your YouTube library.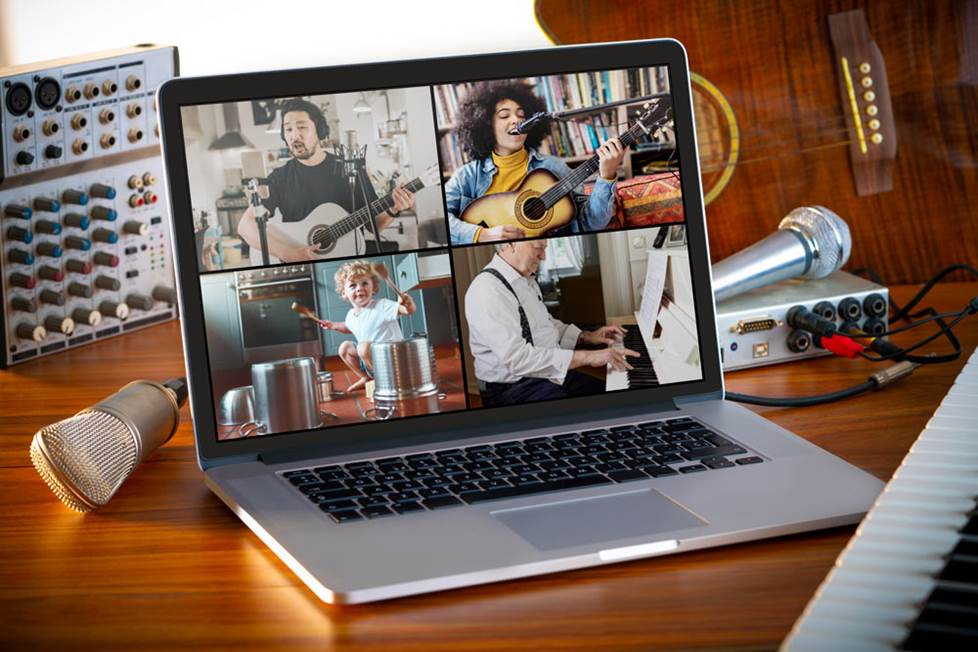 Remote playthough videos have proliferated since the pandemic lockdown began.
Remote playthrough videos
The pandemic has popularized a cool mutation: remote playthrough videos, like this one featuring an all-star lineup remotely covering the Foo Fighters' "Times Like These". It's an illusion that the artists are performing "together," since internet lag time makes that impossible. They're actually working as individuals from a "skeleton track." Then all the separate performances are synced together.
It can be fun to explore niche YouTube channels like Mikey and His Uke, which features remote collaborations between indie punk legends like J. Mascis and Jennifer Finch (of L7) collaborating on covers of 70s and 80s punk rock (parental advisory.)
The Barton Hill Choir is an elementary school group out of Austin, Texas. Led by music teacher Gavin Tabone, the group has performed on Austin City Limits. Lately they've been recording remote covers of popular songs. They've been leaning on the Grateful Dead during the pandemic, but have also covered The Cure and Ozzy Osbourne. Here they are covering the Dead's "Cumberland Blues."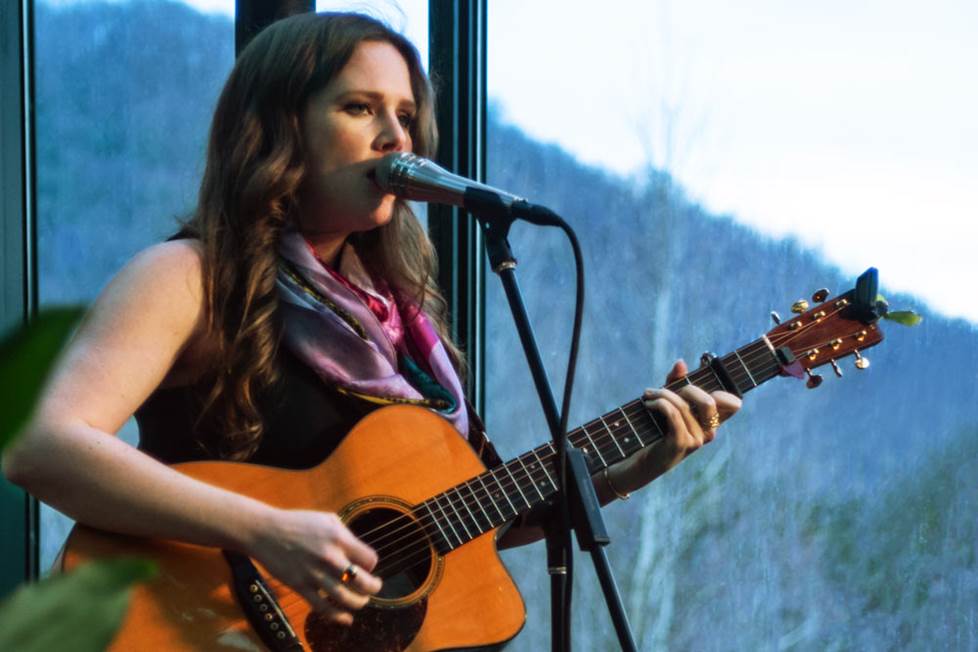 I started by watching live footage of the Clash from 1978. I can't remember how I ended up at a video of Erin Lunsford.
Getting there is half the fun
Sometimes, I just like to follow my nose. And watching archived live performance videos on YouTube can lead to rabbit holes.
An initial search for "Elvis Presley live" leads to "Polk Salad Annie" live in 1970. This leads to Heart performing "Stairway to Heaven" at the Kennedy Center with the surviving three members of Led Zeppelin watching from the balcony in 2012. From there we descend to a mini-documentary about Prince playing the Superbowl halftime show in 2007 in pouring rain. Then down into Bruce Springsteen covering Prince's "Purple Rain" at a show in Brooklyn from 2016.
And so on. And it's all good. Even when it's bad.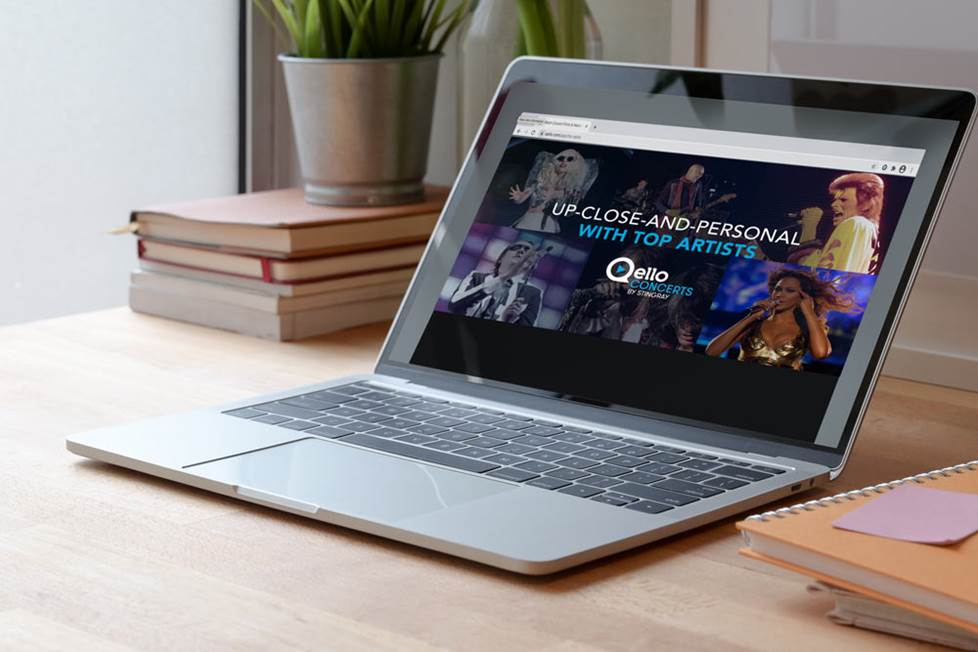 Qello is a subscription platform offering big name concert films, documentaries, and access to livestreaming events
More links to livestreaming content
We've already shared some links to great livestreaming sites. Here are a few more.
Providers like Noonchorus and Nugs offer ticketed shows complete with merch — t-shirts, posters, vinyl, and more. Noonchorus is a hip, artist-friendly provider that offers pay-by-the-show streams for artists including Angel Olsen, Yo La Tengo, and the Drive-by-Truckers.
Nugs is both a subscription archive (over 15,000 full-length concerts), and a pay-by-the-show provider, with arena-filling acts like Widespread Panic, Dead and Company, Brantley Gilbert, the Avett Brothers, the Tedeschi Trucks Band and more.
In the summer of 1990, my distant cousin snuck me in to the Vienna State Opera for a sold-out performance of Verdi's La Traviatta. I finally understood that opera singers are like rock stars. Livestreams are currently free, but available for only 24-72 hours.
New York's Metropolitan Opera offers paid subscription access to its 700-plus archived performances.
Twitch music came into being as a gamers' livestreaming platform. Musicians use Twitch to livestream sets that sometimes run several hours, from high-end DJ productions to warts-and-all rehearsal streams. It's free to watch and listen, but to interact with or support artists you'll need a subscription.
Patreon is a paid content site that connects fans directly with musicians and other independent content creators. It's a great way to support starving artists. And even not-so-starving artists, like Ben Folds and Kimbra.
StageIt allows fans to stream interactive, monetized live content that is never archived. Users support artist like Jon Bon Jovi, Common, and Sarah Bareilles by putting virtual "Notes" (worth ten cents each) into the virtual tip jar. It's kind of like virtual busking, with starpower.
The Kennedy Center has plenty of free streaming concerts. There's a lot of jazz and classical, but folk and pop, and some interesting conversations and workshops with artists. Become a member, subscribe or donate to get access to even more.
Live from Daryl's House is a great free collaborative pop and rock series filmed with Daryl Hall's house band and featuring guests like Joe Walsh, Billy Gibbons, the O'Jays, Darius Rucker and many more. Hint: a quick search on YouTube will bring up highlights from 80-plus episodes.
Too much of everything is just enough
There really is almost too much to content available to stream. Artists who have adapted to livestreaming formats during the pandemic will probably continue…far into the future. And the vast and rich digital archive will continue to expand.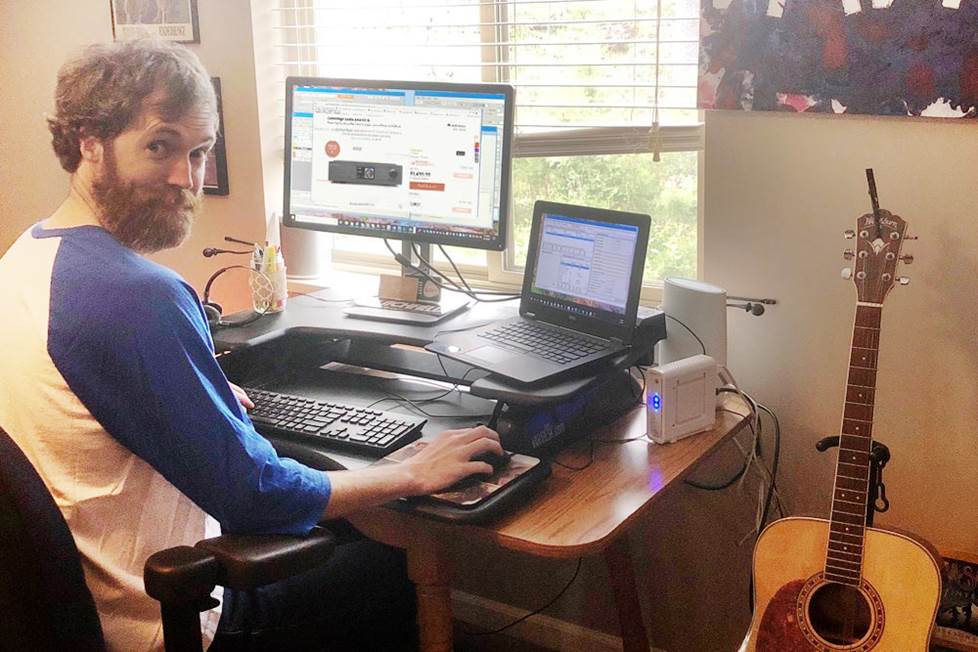 Give us a shout for free, personalized shopping advice.
Need help choosing the best setup for livestreaming?
Looking to set up a great AV system for concert viewing? Contact us if you need help choosing. Our Advisors can help you find the right gear for your space and budget and make sure you don't leave out any crucial components or connections.
Free lifetime tech support is included with your Crutchfield purchase