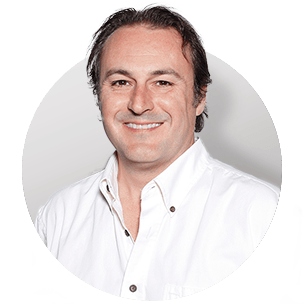 A VHF radio you can rely on
A quality VHF radio is an absolute must-have for any boat, and Cobra's MR F57 has all the features you want when you're out on the water. With NOAA weather radio, a large LCD display, and lots of smart features, this radio will keep you connected when it matters
A VHF radio you can rely on
A quality VHF radio is an absolute must-have for any boat, and Cobra's MR F57 has all the features you want when you're out on the water. With NOAA weather radio, a large LCD display, and lots of smart features, this radio will keep you connected when it matters
Hear the call
No one likes to miss calls, whether they're of the phone or VHF variety. With Cobra's exclusive Rewind-Say-Again® digital voice recorder feature, you'll never miss a VHF call again. The MR F57 also offers selectable VHF functionality that lets you choose 1 or 25 watts for short- and long-range communication. Other features include NOAA weather radio with special filtering to keep you abreast of local weather and emergency alerts.
User-friendly features
The MR F57's big, illuminated LED gives you a clear view of essential information, and the four softkeys at the bottom of the LCD make it easy to navigate through the menus, even in choppy conditions. The PA function allows you to communicate with the crew or other vessels, plus you'll find all the expected features like channel scanning, a signal strength metre, and an external speaker output. And this weather-resistant receiver complies with the latest FCC specs for Class D VHF radios, so you'll know that you're heading out with the right radio.
Available in Black or White to match most boat interiors.
READ LESS
Product highlights:
marine VHF radio
never miss a VHF call with Rewind-Say-Again feature
illuminated LCD screen and softkeys
dual output power (1 or 25 watts) for short and long communication.
10 NOAA weather channels for 24-hour info
automatic weather and emergency alerts
instant access to channels 16 and 9 for emergency situations
monitors three channels at once (9, 16, user's choice)
scan and memory scan
signal strength meter
noise-cancelling microphone
connect an external speaker and a PA (Public Address) speaker
NMEA-compatible
works with chartplotter alarms
IPX8/JIS8 submersible
compliant with the latest FCC specs for Class-D VHF radios.
flush- and surface-mount kits included
NMEA input cable included
warranty: 3 years
MFR # MR F57B
What's in the box:
Marine radio
Hand-held microphone (attached to radio w/48" coiled cord)
32" Power/ground wires (attached to radio
w/ inline fuse holder and 10A fuse installed)
40" GPS Input cable (attached to radio
terminated in a 2.5mm socket)
40" Speaker output connection (attached to radio
terminated in bare wires)
7" NMEA (GPS) Harness (terminated in a 2.5mm jack on one end
bare wires on other end)
Surface mount bracket
2 Tightening knobs for surface mount bracket
2 Flush mount brackets each w/attached 1-1/2" tightening screws
Microphone bracket
Four 1" Phillips head screws
Two 7/16" Phillips head screws
Two 5/16" Phillips head machine screws
4 Flat washers
4 Lock washers
Owner's manual
Cobra VHF Radios promo card
Online registration card
Sea-Tow promo card
Customer reviews for Cobra MR F57
Loading...
Loading reviews...
Average review:
4.5 out of 5 stars
Customer photos
This review was collected as part of a promotion
More details on the Cobra MR F57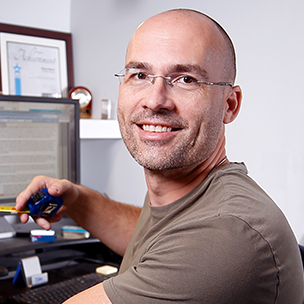 Researched by Crutchfield's

Stacey B.
Product Research
Features
Overview: The Cobra MR F57 is a powerful VHF marine radio featuring Emergency Alerts, NOAA Weather Radio with Weather Alerts, Instant Channel 16/9, and Scanning. Its housed in a durable water resistant enclosure that has an IPX8/JIS8 submersible rating and includes a a hand-held microphone on an attached 48" coiled-cord. The radio includes mounting hardware to flush mount or surface mount it to a console or dash.
Channel Selection: The MR F57 will receive and transmit VHF signals on the channels you select. You can scan all channels, or Memory scan which channels saved as favorites. Tri-Watch mode gives you access to scan 3 channels of most importance to you. Channels 16 and 9 will always be included with the remaining channel being the one the radio was on when Tri-Watch mode was entered. The dedicated front panel 16/9 button provides instant access to priority channels 16 and 9 and a Squelch Control adjustment is also provided to filter out weak signals and RF noise to let you hear the signals you want more clearly.
Rewind-Say-Again: The Rewind-Say-Again feature lets you record and play back the last 20 seconds of an incoming audio transmission. When a message is received that you can't understand due to excessive engine noise, conversation, or music, simply pressing the front panel Rewind button will replay a message up to 20 seconds in length. Also, when receiving a distress message, the Rewind-Say-Again feature lets you record call details, which may include coordinates, call signs, or registration numbers that can be passed along to authorities.
Waterproof/Floating: The Cobra Marine MR F57 radio is waterproof to IPX8/JIS8 standards, which means it can be submerged in 1.5 meters of water for up to 30 minutes.
Noise-canceling Microphone: The radio features a noise-canceling microphone that blocks background noise for clearer conversations.
DSC: DSC (Digital Selective Calling) was developed as a much faster way to send distress calls. It uses a stable signal with a narrow bandwidth and has a longer range than analog signals. It's a semi-automated system for establishing a radio call that was designed by the International Maritime Organization (IMO) as an international standard for VHF, MF, and HF calls and is part of the Global Maritime Distress and Safety System (GMDSS). The DSC system allows you to instantly send a distress call by simply pressing the Distress button on the front panel. This puts all other channels into Standby mode and allows a pre-programmed message, such as "Sinking" or "Man Overboard" to automatically be broadcast. If an optional GPS (sold separately) is connected to the MR F57, it will include GPS coordinates along with other important information, to the Coast Guard and other vessels within range of the transmission. DSC also allows mariners to initiate and receive distress, urgent, safety, position request, and group calls between vessels equipped with DSC capable radios.
Dual Power: The MR F57 has two transmitting power levels, 1 watt and 25 watts. The 1 watt setting is the most common for short-range communication and to avoid overpowering nearby stations with too strong a signal. The high-power 25 watt mode is for long-range communications or when you don't get a response signal using the 1 watt setting.
Channel Maps: Three sets of VHF Channel Maps have been established for marine use in the United States, Canada, and the rest of the world (International). The MR F57 includes all three Channel Maps for operation anywhere in the world.
NOAA Weather Alerts: All of the National Weather Channels can be accessed by the MR F57 at any time of day. With the radio's Weather Alert feature, when NOAA broadcasts a Weather Alert Signal, the radio will output a continuous audible tone and automatically switch to Weather Radio mode. This alert will sound regardless of what channel the radio is operating on.
BURP: If the radio gets splashed with ocean spray or subjected to extreme rain or weather, water can become trapped in the speaker grille and muffle the audio. The Cobra-exclusive BURP feature expels water from the speaker grill by emitting a loud tone for 5 seconds.
LCD: The MR F57's front panel features a large 2" x 1-1/4", orange backlit, LCD that displays all the important information such as Channel Number, Time, Date, GPS coordinates (if an optional GPS is wired in - sold separately), Channel Map, and more.
Connections: The rear panel of the radio includes 32" power and ground wires with the power line requiring +10.0 V to +16 V to power the MR F57. Two 3-wire pigtails are provided, one for connecting an External Speaker (sold separately) providing greater volume to hear messages and alerts than the built-in speaker, and a PA (Public Address) output. This is used for an external outdoor speaker for hailing other boats or giving instructions to line handlers. A 40" cable terminating in a 2.5 mm socket is used for connecting an optional GPS unit (sold separately). The female socket allows the optional C.P.S. (Cobra Positioning System) unit to be plugged directly in or, if using another brand of GPS, a 7" pigtail with a male 2.5 mm jack on one end and bare wires on the other is used for interfacing with the MR F57.
Antenna: The MR F57 requires a VHF antenna (not included) to send and receive radio signals, and is compatible with most popular brands of VHF antennas. A standard VHF coaxial antenna socket is provided on the rear panel.
Note: Attempting to transmit without an antenna attached WILL damage the Cobra Marine VHF radio!
Mounting: The Cobra Marine radio includes both a Surface Mount kit and a Flush Mount kit. The Surface Mount includes a U-bracket with tightening knobs on either side to hold the radio in place. The U-bracket can be mounted either under or above a flat surface with the tightening knobs allowing for tilt adjustment. The Flush Mount kit includes two brackets that get screwed into either side of the radio and then screwed into place inside a pre-cut opening in a console or dash.
Specifications:
Number of Channels: All U.S.A., Canadian, and International. 10 NOAA Weather Channels
Channel Spacing: 25 kHz
Modulation: 5 kHz maximum
Input Voltage: 13.8 VDC
Current Drain:

Stand-by: 20 mA
Receive: 200 mA
Transmit: 5A @ High power, 1A at Low power

Temperature Range: -4˚ F to 131˚ F
Dimensions: Width - 6.188", Height - 3.0", Depth - 7.50"
Weight: 2 lbs., 12.0 oz.
Receiver:

Frequency Range: 156.050 to 163.275 MHz
Receiver Type: Double Conversion Super-Heterodyne
Sensitivity:

20 dB Quieting: 0.35 uV
12 dB Sinad: 0.30 uV

AF Output: 2.5 watts @ 8Ω

Transmitter:

Frequency Range: 156.025 to 157.425
RF Output Power: 1 and 25 watts
Spurious Emissions: -60 dB High, -55 dB Low
Microphone Type: Electret
Frequency Stability: +/- 10 ppm
FM Hum and Noise: 40 dB
Loading...
Loading accessories...
Loading...
Loading articles...