About the Dynamat DynaTape
Dynamat DynaTape lets you finish your soundproofing projects with a clean look. You can use this 1.5"-wide aluminum tape to seal seams between sheets of Dynamat or to fill gaps between your vehicle's body panels. Use DynaTape to secure wiring that's routed through your car, giving your installation a professional look while reinforcing its noise-damping properties.

Dynamat DynaTape lets you finish your soundproofing projects with a clean look. You can use this 1.5"-wide aluminum tape to seal seams between sheets of Dynamat or to fill gaps between your vehicle's body panels. Use DynaTape to secure wiring that's routed through your car, giving your installation a professional look while reinforcing its noise-damping properties.

DynaTape features a transparent, pressure-sensitive acrylic peel-and-stick adhesive that applies easily so you can finish your project and enjoy better sound. DynaTape comes in a 30-foot roll. Warranty: 60 days.

READ LESS

MFR #13100
Dynamat DynaTape reviews
Average review:
Customer photos
More details on the Dynamat DynaTape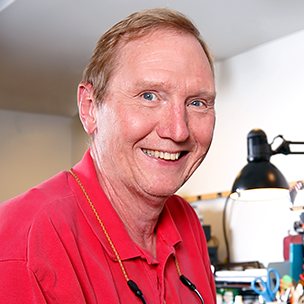 Researched by Crutchfield's

Mark G.
2 questions already asked
Q
What is the heat rating of the DynaTape?
[ Christopher Dec 14, 2020 ]
A
Awesome the best dyno mat. Out here
[ DEANDRE Dec 29, 2020 ]
A
Dynamat doesn't provide a heat rating, unfortunately, but it is made of aluminum, which is quite heat resistant. Most aluminum alloys have a melting point well above 1000 degrees; it may fail prior to reaching that temperature, but I would imagine it would be able to withstand at least several hundred degrees Fahrenheit.
[ JEFFREY Dec 28, 2020 ]
Q
Would this stop my trunk from riddling?
[ Andrew Dec 27, 2013 ]
A
No, Dyna tape alone will not do the job. However dynamat sheets like a trunk kit or bulk pack will eliminate the rattle. I've done this to a couple of rigs now it's awesome. The tape is good for taping wires down and filling in gaps in the dynamat.
[ JACOB Mar 08, 2014 ]
A
If by riddling you mean rattling, then no. It is a very thin tape, and if you want soundproofing capabilities you'll have to go with the dynamat itself (I think they have trunk kits but I may be mistaken). Yes it is considerably more expensive, but the tape by itself will offer zero sound dampening and you wouldn't notice a difference.
[ MATTHEW Dec 28, 2013 ]
A
I don't understand your question. What do you mean by "riddling"?
[ WALTER Dec 28, 2013 ]
A
In my novice opinion it will stop a loose rattling part if you know what specifically is rattling and can tape it down.
[ KENNETH Dec 28, 2013 ]
A
Andrew, I take it you mean 'rattling'. The Dynatape is used to cover exposed edges of Dynamat. It is the Dynamat that stops rattling, not Dynatape.
[ GrumpyGoat Dec 27, 2013 ]
A
I'm assuming you are referring to some sort of rattle or vibration related noise with bass notes in the trunk? If so this is a tape used primarily to fill the gaps or spaces inbetween sheets of Dynomat when trying to trim and finish. This tape is just the aluminum layer of Dynomat with adhesive .. It will not deaden or inactivate surface resonance. Hope this helps....
[ Susan Dec 27, 2013 ]
A
Probably not. It worked for my license plate and some of my moldings, but for the trunk I had to glue some actual padding. The dynatape is pretty much aluminum foil tape.
[ NICK Dec 27, 2013 ]
A
No
[ SHON D Dec 27, 2013 ]
A
No. This tape is effectively the same as metal duct tape that you can but at the hardware store to seal HVAC ducts. It has no mat material and is only meant as a cosmetic transition between dynamic seams.
[ Aaron Dec 27, 2013 ]