About the Sony WF-1000XM4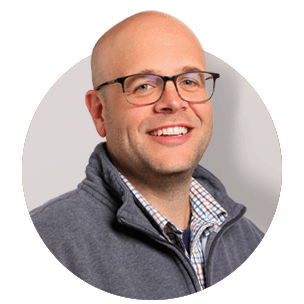 Premium all-purpose earbuds from Sony
When Sony developed the WF-1000XM4 true wireless earbuds, it would've been easy to rest on their laurels. After all, they've already established their "1000X" headphone lineage as a true noise-canceling juggernaut — so they could coast on name alone. Instead, Sony swung for the fences with a complete redesign. And after auditioning these earbuds for a week, I feel they've knocked it into the upper deck.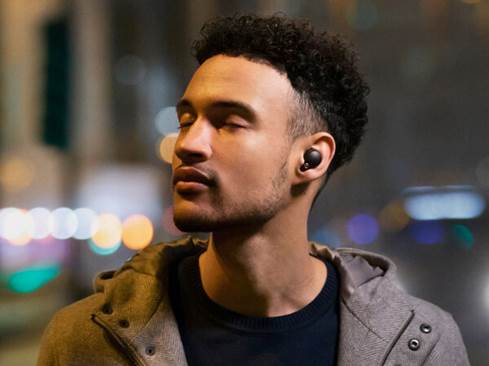 The compact Sony WF-1000XM4 earbuds fit securely, play music wirelessly, and knock out distractions with adaptive noise cancellation.
Premium all-purpose earbuds from Sony
When Sony developed the WF-1000XM4 true wireless earbuds, it would've been easy to rest on their laurels. After all, they've already established their "1000X" headphone lineage as a true noise-canceling juggernaut — so they could coast on name alone. Instead, Sony swung for the fences with a complete redesign. And after auditioning these earbuds for a week, I feel they've knocked it into the upper deck.
Much like their over-ear counterpart, these 'XM4s simply excel at everything they do. These earbuds are 100% wire-free and play music via Bluetooth version 5.2, the strongest most reliable Bluetooth available. They also feature top-notch noise cancellation and spacious, detailed sound courtesy of Sony's new V1 processor chip. But no single ingredient sticks out above the others — they all blend together to create a delightful dish.
WF-1000XM3 vs. WF-1000XM4
While the whole may be greater than the sum of its parts, the 'XM4s have some absolutely killer attributes. I think they are best illustrated by comparing them to the previous generation Sony WF-1000XM3 earbuds — one of our top-selling and best-received true wireless models. (And full disclosure, my "everyday" earbuds for the last couple of years.)

Each WF-1000XM4 earbud includes a single 6mm driver, dual beam-forming mics, and an array of cutting-edge microchips and sensors.
The 'XM3s have been a trustworthy companion during late nights when my 1-year-old wakes up. I can pop in one earbud or both and listen to podcasts while I rock him to sleep. They connect to my phone easily and just work — no weird pairing issues or audio dropouts. I know that sounds like a low bar, but I've learned not to take it for granted with wireless technology. Certainly not when I'm fumbling for my phone at 3:45 AM.
They work so well, I went into this review with no intention of replacing them — but these 'XM4s have proven even more reliable. And they improve in almost every key category.
Streamlined, travel-friendly design: The WF-1000XM4 earbuds sport a lighter, more compact design. this version is also sweat- and water-resistant. Rather than the oblong shape of the previous model, these are more circular and sit just outside the ear. The ear tips cover a thin nozzle, and the weight is nicely distributed, so I felt very little strain on my ears as I wore them. And when I'm done listening, I snap them into the small — more "pocket-friendly" charging case.
Elite noise cancellation: Sony's state-of-the-art V1 chip works in concert with a new four-mic system (two in each earbud, facing different directions) to monitor external sounds and neutralize noise in real time. As a result, the 'XM4s offer noise cancellation that is a cut above the best noise-canceling earbuds of the previous generation. I'd rank them in the upper echelon of in-ears for their noise-canceling performance, along with the Bose QC earbuds and B&W PI7s — the only other in-ear headphones that cancel noise as well as over-ears. And they easily passed my lawnmower test: the throbbing engine sound was reduced so low that I could listen to music and podcasts at a safe, comfortable volume.
Better battery life: Efficiency is also improved by the V1 chip, so the WF-1000XM4s have very good battery life for true wireless earbuds. They offer up to eight hours of music listening with noise cancellation and 13 hours without it. The pocket-sized charging case can bank up to 16 hours of power, and a five minute quick-charge gives you up to 60 minutes of use.
Cleaner, more spacious sound: Each earbud includes a single 6mm dynamic driver tuned for a wide-open, well-balanced sound. Sony uses a larger magnet for these drivers than the ones found in the 'XM3s, and the soundstage is considerably larger. I'll share more listening impressions below, but these in-ears deliver a rich sound presentation that expands beyond the head. And thanks to refinements from the V1 chip, the highs and mids are present and well-defined, and the bass powerful, yet nimble. This model also has Sony's LDAC technology on-board, which allows the wireless signal to retain more musical detail from a Sony High-res Walkman or compatible device.
Special foam tips for a noise-isolating seal
Sony included three sizes of foam ear tips, specially designed to expand and create a noise-isolating seal. I was a little surprised there were no silicone tips included — since those are more common and familiar. But I've always been a big fan of foam tips because of how well they avoid pressure points. Plus, the spongier material is just so malleable.
Case in point — while the medium tips fit me most naturally, I had to go up one size for the best noise canceling performance. Still, I had no problem wearing the larger size for long listening sessions. They stayed in place as I moved and aligned the drivers correctly with my ears, reinforcing the bass and dialing in proper imaging.
My hands-on impressions
Like their predecessors, I found the WF-1000XM4 earbuds to be fuss-free and extremely versatile. As noted, I used these durable earbuds for mowing the lawn. But in the morning I would also pop one in to listen to podcasts as I made coffee, then later use both for a focused music listening session or background music as I worked.
The noise cancellation is really effective at lower frequencies — the running dryer next to my home office was completely silenced. So I'm confident these would work well on a flight.
Out-of-the-box experience with earth-conscious packaging
Over the last year, I've received more product samples at home than usual, and like everyone, I've done a ton of online shopping. So I've seen all types of packaging and boxes. The Sony WF-1000XM4 packaging is a true standout — and not because there's some ostentatious presentation or reveal.
Actually, the exact opposite. The earbuds arrived inside their small charging case packed neatly inside a low-key, yet substantial carton made of a recyclable blended material. Sony told me that this sustainable packaging is made "from bamboo, sugarcane fibers, and post-consumer recycled paper, all of which are available around the world's largest manufacturing hubs in Asia."
It's refreshing to see big companies like Sony becoming mindful of their packing materials — and trusting their products to do the talking. Call it the evolution of the "wow" factor.
Large, dynamic sound
I tested this product before it was released, so I didn't get to play around with the sound settings in the Headphone Connect app. No worries. The sound out of the box was pleasant, powerful, and punchy. When headphones have a soundstage this large, they often lose something in terms of dynamics or detail.
These earbuds manage to retain all that, even as the music spread out in front of me and to the side. I listened to a Yo-Yo Ma playlist on Qobuz that alternated between hypnotizing classical pieces and toe-tapping jazz standards. On both, the subtle, quieter parts came through with as much character and authenticity as the thump of the stand-up bass or the louder, more vivacious cello activity. And every instrument had a distinct sense of place.
With the noise-canceling circuitry keeping distractions at bay, all these interesting, nuanced sounds helped keep my mind active and focused. And when a rare vocal track played, the singer's voice leapt at me from dead centre. Like Rhiannon Gibbons firing up the New Orleans classic "St. James Infirmary #1", and giving me an unexpected jolt of energy.
Deep bass punch without bloat
Later I switched over to DMX's first posthumous album, Exodus, to see how the WF-1000XM4s handled bass-heavy tracks. I was impressed at how deep these small 'buds can go. On the track "Hood Blues" featuring Griselda, I had that coveted sensation that I could feel the bass as much as hear it — rare when it comes to headphones, especially earbuds.
But the low-end knock never felt muddy or overbearing to the mix. And there is a lot going on in this track — from the ad-libs coming from the far left and right, to the swanky horns lifted from 1971's oft-sampled "Shady Blues" by Lee Mason and his orchestra. Lesser earbuds can't quite handle the juxtaposition of Westside Gunn's higher-register b-boy staccato next to DMX's iconic, soulful growl.
Through these earbuds, it all sounded cohesive and thrilling over that quick, powerful bass.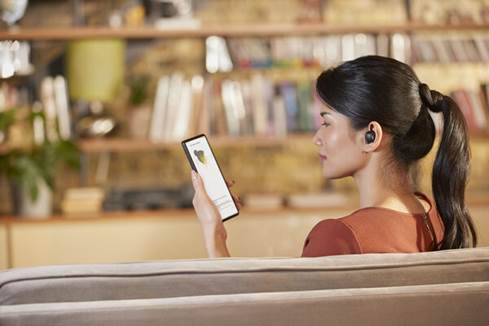 The Sony Headphone Connect app gives you control over noise cancellation and sound.
A convenient way to hear others
With the earbuds secured in place, there are two ways to hear outside sounds. A single tap of the left earbud toggles between noise cancellation and "Ambient Sound" mode. Tiny built-in mics will pick up external sounds and voices while your music continues to play. Hold the left earbud to activate Sony's "Quick Attention" feature that will temporarily turn off all audio and noise cancellation circuitry.
Each earbud has a snappy touch-sensitive panel. You swipe and tap your finger on the earbuds to control music, calls, and noise cancellation.
Sony's free mobile app lets you fine-tune the sound and noise cancellation
Download Sony's Headphones Connect mobile app for even more control over what noises you let in or keep out. You can customize the level of noise cancellation or ambient sound based on your task, movement, or even location.
The app gives you a few other controls, too. For instance, you can customize the sound characteristics and tell the app to prioritize either connection stability or sound quality. (The former is helpful when competing with other wireless signals in a high-traffic area like an office or mall.) You can also reconfigure the touch controls or set up Alexa or Google Assistant to activate via voice command through your paired phone.
READ LESS
Product highlights:
100% wire-free headphones with active noise cancellation

no connecting cord between left and right earbuds

Bluetooth 5.2 for wireless music listening and phone calls

multipoint connection for pairing to two devices at once
LDAC decoding provides high-quality music streaming from a Sony High-res Walkman or other compatible devices

6mm dynamic drivers tuned for spacious, well-balanced sound with clean bass
IPX4 water-resistant design
Adaptive noise cancellation:
active noise-canceling circuitry adjusts to the level of external sound
includes Sony's new Integrated Processor V1 chip

helps strengthen noise cancellation, audio quality, wireless connection, and battery life

dual, multi-directional noise sensors in each earbud catch more ambient sounds in your surroundings
free Sony Headphones Connect app for Apple® and Android™ lets you adjust settings

customize the sound and manually choose the level of noise cancellation
prioritize sound quality or connection stability (helpful when competing with other signals in high-traffic area)
immersive Sony 360 reality audio playback with select music services
Easy controls and voice functions:
touch controls on each earbud let you answer calls, control music playback, and toggle noise cancellation
Quick Attention lets in external sounds without removing your earbuds

quickly turn off noise-canceling circuitry by holding the left earbud with your finger

summon Alexa or Google Assistant by voice (on your smartphone)

ask questions, dictate texts, and control music by voice
available for Apple and Android
requires one-time setup with the Headphone Connect app

beam-forming four-microphone system for clear phone calls
optical sensors automatically pause music when earbuds are removed

earbuds can be used one at a time or as a pair
Charging case, battery information and accessories:
built-in rechargeable batteries offers 8 hours of listening with noise cancellation (13 hours without)
compact charging case banks up to 16 hours of power to wirelessly recharge headphones

5-minute quick charge provides enough power for 60 minutes of listening
wireless charging available with compatible Qi chargers (not included)

USB-C cable included for charging case
includes 3 sizes of ear tips for a secure, comfortable fit

ergonomically designed foam tips create a noise-isolating seal and stabilize earbuds
General info:
sustainable packaging made from recycled "blended paper"
weight: 0.5 ounces (both earbuds) 1.4 ounces (empty case)
warranty: 1 year
MFR # WF1000XM4/B
What's in the box:
Sony WF-1000XM4 owner's manual
Left and right true wireless ear buds (Black)
Charging case (Black)
8.5" USB charging cable (Type A USB on one end and USB-C on other end)
3 Pairs of foam ear tips (1 pair installed)
Operating Instructions
Reference Guide
Cleaning and charging tips
Warranty (US + Canada)
360 Reality Audio promo card
Customer reviews for Sony WF-1000XM4
Loading...
Loading reviews...
Average review:
4.5 out of 5 stars
Customer photos
This review was collected as part of a promotion
More details on the Sony WF-1000XM4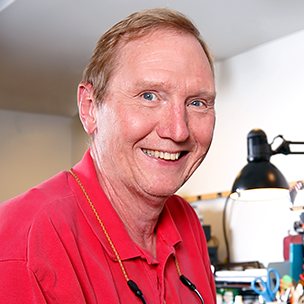 Researched by Crutchfield's

Mark G.
Features & specs
General
Fit Style
True Wireless
Earcup Type
Closed
Earcup Width x Height
1.033" x 0.812"
Noise-canceling
Yes
Bluetooth
Yes
Bluetooth Version
5.2
Single-earbud Operation
Yes
Mic For Taking Calls
Yes
Voice Assistant Access
Amazon Alexa
Yes
Google Assistant
Yes
Siri
No
Connectors
3.5mm
No
1/4"
No
Lightning
No
4.4mm balanced
No
XLR4 balanced
No
2.5mm
No
Other
None
Specs
Frequency Response
Not Given
Sensitivity
N/A dB
Impedance
N/A
Weight
0.5 ounces
Cord Length
N/A
Parts Warranty
1 Year
Labor Warranty
1 Year
The Sony WF-1000XM4 replaces these items:
Product Research
Features
Overview: The Sony WF-1000XM4 Wireless Noise Cancelling In-ear Headphones was redesigned from the ground up with a new processing engine, new drivers, Bluetooth 5.2, and improved noise cancelling. These true wireless ear buds come with 3 pairs of Noise Isolation Earbud tips, a Qi-compatible wireless charging case, and USB-C charging cable. With the WF-1000XM4, Sony also makes a bold statement with their environmentally-conscious packaging.
True Wireless Design: The WF-1000XM4 includes left and right ear buds that sit securely in your ears. The Bluetooth pairing, noise cancellation, music playback, and phone controls are located on the outside of each ear bud. When using the Sony Headphones Connect app, you can control many more functions and features on your device.
Driver: The ear buds have newly-designed 6mm dynamic drivers for excellent sound quality. The drivers feature a 20% increase in magnet volume for better performance in the low frequencies. The drivers also enhance the noise cancelling feature by generating a more precise cancellation signal to the low frequency range.
Noise Isolation Earbud Tips: The WF-1000XM4 includes newly-developed Noise Isolation Earbud Tips made of a unique polyurethane foam material. The new earbud tips provide maximum surface contact area with the ear canal which makes for a better acoustic seal and reduced air leaks. A better seal improves sound quality and rejects external noise. The earbud tips also provide a more stable fit so they'll stay in your ears, especially during strenuous activities. The Noise Isolation Earbud Tips come in three sizes: large, medium, and small.
Bluetooth 5.2: The WF-1000XM4 has the latest version of Bluetooth (5.2) for the most stable wireless listening from your smartphone, tablet, or Bluetooth music player. The ear buds feature an optimized antenna design and placement to provide a more stable connection with your device for uninterrupted streaming. The ear buds also support Near Field Communications (NFC) for easy pairing. Bluetooth wireless range is approximately 30 feet.
Multipoint: Firmware update 2.0.0 (released on 2/28/2023) enables the WF-1000XM4 to connect to 2 devices at the same time, also known as multipoint. This allows you to connect to your computer and your phone simultaneously. While listening to music on your computer, you can answer a call on your phone without disconnecting from your computer. Downloading the firmware update requires an Android device (V5.0 and up) or an iOS device (version 11.0 or later), and the latest version of the Sony Headphones Connect app. Instructions for installing the firmware can be found here.
Noise Cancellation: The new Integrated Processor V1 developed by Sony goes beyond the acclaimed QN1e chip of the XF-1000XM3. The new "System on Chip" technology improves the noise cancelling performance of the WF-1000XM4 while using less power. The headphones are equipped with dual microphones (one feed-forward and one feed-back) on the surface of each ear bud to capture more of the ambient sounds. The environmental sounds are sent to the Integrated Processor V1 to cancel out the noise across almost all frequencies.
Hi-Res Audio Wireless: The WF-1000XM4 supports High Resolution Audio Wireless through the use of LDAC audio coding technology. LDAC transmits data at 990 kbps, three times more than conventional Bluetooth, which allows you to enjoy High Resolution Audio content with exceptional quality that is close to a dedicated wired connection. Edge-AI and DSEE Extreme upscales the compressed music files in real time, and restores the high range sounds lost during compression. This gives you a much richer listening experience of your digital audio files.
Alexa/Google Assistant Functions: The Sony WF-1000XM4 lets you use your favorite voice assistants, including Amazon Alexa and Google Assistant. You can assign the functionality of the control button of the left or right ear bud to communicate with your selected voice assistant. Using the voice assistant of your choice lets you manage your day, get the weather, or control your headphones using voice commands.
Sony Headphones Connect App: The Sony Headphones Connect app gives you control over the sound of your headphones right on your smartphone or tablet. You can select from available presets for the Equalizer, and control your music (play/pause, skip forward/backward, fast forward/backward). The Sony Headphones Connect app is compatible with iOS devices (iOS 11.0 or later) and Android devices (Android 5.0 and up), as well as Windows and Mac.
Rechargeable Battery: The Sony WF-1000XM4 ear buds are equipped with 3.85-volt Lithium-Ion rechargeable batteries in each ear bud to power the Bluetooth and ANC functions. The ear bud batteries are charged in the included charging case, which includes it own 5V rechargeable battery. The ear buds cannot be charged without the case. The ear buds and case require approximately 3 hours to fully charge. A 5-minute quick-charge provides enough power for approxomately 60 minutes of playback time. The charging case can charge via USB using the included USB-C cable. It is also Qi wireless charging compatible, and can charge when placed on a wireless charging pad. The battery life of fully charged ear buds is 8 hours. With a fully charged battery in the charging case, you can charge the ear buds about 2 additional times for a total of 24 hours of listening, even with Noise Cancelling on.
Environmentally Conscious Packaging: The WF-1000XM4's packaging is designed for true sustainability from production to recycling. With the exception of the label, the WF-1000X4 packaging is entirely made using "Original Blended Material." "Original Blended Material" is a durable paper material developed by Sony made from bamboo, sugar cane fibers, and post-consumer recycled paper. There is also a minimal use of inks on their packaging. The rigid paper packaging has a much lower environmental impact than virgin plastics, and is available around the world's largest manufacturing hubs in Asia.
Specifications:
Dimensions:

Ear Buds: Width 1.033" Height 0.812" Depth 1.1"
Charging Case: Width 2.63" Height 1.557" Depth 1.159"

Weight:

Ear Buds: 0.25 ounces each; 0.5 ounces total
Charging Case: 1.4 ounces (empty)
The Sony WF-1000XM4 replaces these items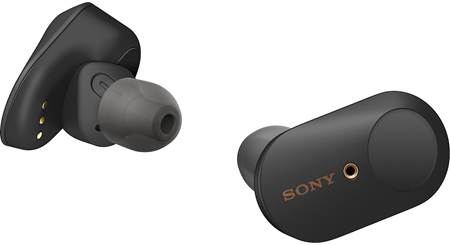 True wireless noise-canceling headphones with Bluetooth®
Black
100% wire-free headphones
adaptive noise cancellation adjusts to your movement and the level of external sound
6-hour battery life with noise-cancellation (included charging case banks up to 18 hours of power)
Loading...
Loading accessories...
Loading...
Loading articles...