About the AudioControl DM-RTA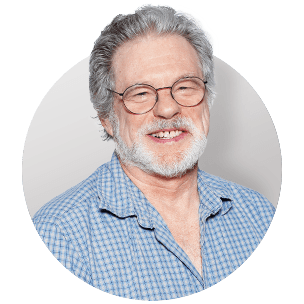 For installers and the serious hobbyist
Tuning a high-end audio system can be a difficult and time-consuming ordeal if you don't have the analytical tools needed to measure, visualize, and correct the sound. AudioControl's DM-RTA signal analyzer provides five of the most important tools that installers use to make systems sound perfect.
For installers and the serious hobbyist
Tuning a high-end audio system can be a difficult and time-consuming ordeal if you don't have the analytical tools needed to measure, visualize, and correct the sound. AudioControl's DM-RTA signal analyzer provides five of the most important tools that installers use to make systems sound perfect.
RTA, or real-time analyzer, visualizes system response across the entire sound spectrum. You can measure the acoustic response using a microphone, or the electrical response using the line inputs.
Voltmeter displays a signal's voltage, so you can match a device's output to another's input sensitivity.
Polarity Checker makes sure all your drivers are moving in the same direction at the same time.
SPL Metre helps you level-match your speakers.
Oscilloscope displays signals as sine-type waves that show a sound's frequency, voltage level, and whether or not it's clipping.
The DM-RTA app works with your PC, Android, or iOS device using a USB connection, or wirelessly via the optional AC-BT24 Bluetooth® adapter.
Onboard features
The DM-RTA can also generate the test tones and signals used for analysis, like sine waves, clicks, and pink noise. This portable device features a built-in battery, which can keep its charge for about 3 to 5 hours, giving you plenty of time to take readings in a vehicle or at a remote venue before needing a recharge. There's even 48-volt phantom power available for the microphones that need it to operate.
READ LESS
Product highlights:
five-in-one signal analyzing tool
AudioControl's DM-RTA app for PC, Android, or iOS device included
voltage meter (Vrms)
real-time analyzer (RTA)

1/3, 1/6, or 1/12 octave resolution

SPL meter
polarity checker
oscilloscope
Other Features:
inputs: microphone, balanced line, unbalanced line, speaker-level

switchable 48V phantom power for mic input

onboard test tones with adjustable frequency and output level:

sine wave, pink noise, square wave

outputs: balanced line, unbalanced line, digital coax, digital optical, USB
port for optional AC-BT24 Bluetooth module for wireless monitoring
rechargeable battery included
warranty: 5 years
MFR # DM-RTA
AudioControl DM-RTA reviews
Average review:
Customer photos
This review was collected as part of a promotion
More details on the AudioControl DM-RTA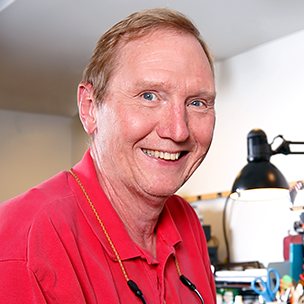 Researched by Crutchfield's

Mark G.
Product Research
Features
Overview: AudioControl's DM-RTA is a multi-function audio analyzer designed to tune your audio system for optimal sound quality. The analyzer offers a wide range of functions for fine-tuning car audio, marine audio, home theater installations, and live music venues.
App Control: The DM-RTA is designed to work in conjunction with a connected computer or laptop, providing informative graphics and easy control of parameters. The DM control app is both Mac and PC compatible and can be downloaded from AudioControl's website here. When the computer is plugged into the DM-RTA, access to all setup controls and parameters will be available. Configuration can also be done using a Bluetooth enabled smartphone or tablet in conjunction with AudioControl's optional AC-BT24 Bluetooth interface (sold separately). The AC-BT24 plugs into the Option Port on the DM-RTA and provides a Bluetooth connection for both streaming audio as well as setup and configuration via your smartphone or tablet. This method requires downloading the DM app to your device from the App Store or Google Play Store.
Main Functions: The DM-RTA signal analyzer provides five of the most commonly used functions for perfecting your sound. To get full use of all the analyzing features, an optional microphone is required, such as AudioControl's CM-10, CM-20, or C550H setup microphones (sold separately). The five main functions include:
Voltage Meter: This will give an accurate reading of the AC voltage of a sine wave audio signal sent into the DM-RTA. The incoming signal must be a pure sine wave generated by either the DM-RTA itself or a test tone CD or audio file played from an external source. Each input should be tested one at a time.
RTA (Real Time Analyzer): The RTA display allows you to see the frequency response of your system across the full sound spectrum. This allows you to identify peaks and dips in the frequency response that might need to be adjusted for an even response. Frequencies can be displayed in 1/3rd, 1/6th, or 1/12th octave ranges, while the display speed can be varied with choices of Fast, Medium, and Slow. Up to 6 RTA displays can be stored in memory and recalled.
SPL Meter (Sound Pressure Level): This display allows you to measure the sound pressure level of your system using a reference microphone (sold separately). The display indicates the SPL level in dB with the measurement speed being adjustable and a hold function to freeze the current reading. The type of microphone used can be selected, helping optimize the frequency response displayed based on the frequency response of the microphone used.
Polarity Checker: Measures the polarity of the speakers in the system using a microphone. One of the audio outputs on the DM-RTA can be connected to the system to play a test signal that can be analyzed. A "plus" icon will indicate in-phase, while a "minus" icon denotes out-of-phase.
Oscilloscope: This screen lets you measure the variation of your incoming audio signal level over time, allowing you to inspect the audio signal and identify any potential problems such as clipping. The horizontal Time line display can be adjusted from 1ms to 5ms per division, while the vertical Voltage scale display has three options, 1 volts per division, 2 volts per division, or 5 volts per division. The display can "frozen" at any time allowing you to take a screenshot of the display.
Test Tones: Three test tone signals are available that can individually be sent out from the signal analyzer's various output jacks, Sine, Square, and Pink Noise. The frequency of each tone can be adjusted along with the output level.
Phantom Power: The DM-RTA can supply 48V of phantom power to the XLR microphone input, if using a condenser mic that requires external power. This option is available in the configuration app.
Internal Battery: A built-in rechargeable battery allows the signal analyzer to be used on location without the need for AC power. The battery can power the DM-RTA for approximately 4 hours and is recharged when the unit is plugged into AC power.
Controls & Indicators: The DM-RTA's top panel features multiple inputs and outputs to cover testing most any audio signal or listening environment.
XLR Microphone Input: Used for connecting a test microphone (sold separately). A corresponding 48V LED indicates if phantom power is being applied to the Mic Input.
1/4" TRS Line-Level Input and Output: These are balanced connections for line-level analog signals. The audio signal to be tested gets plugged into the Input jack and the Output jack passes the audio signal on to the amplifier or other equipment.
Options Port: Used for plugging in an optional AC-BT24 Bluetooth module (sold separately). This allows both audio streaming from a Bluetooth enabled device, as well as configuration and control via the DM app.
RCA Inputs and Outputs: Allows you to run a pre-amp level signal from a headunit or consumer playback device through the DM-RTA for signal analysis.
Stereo Speaker-Level Inputs: A stereo pair of speaker-level inputs can be used for testing amplified signals.
Coax/Optical/USB Outputs: These outputs allow you to output Test Tones digitally to additional equipment with digital inputs.
Rotary Push-Encoder: This control is used to adjust the Test Tones from the DM-RTA. Pressing the control will increment through octaves while rotating it will control the level.
USB: A rear-panel USB type-B port is provided for connecting a computer or laptop running the DM app.
Power Switch: Located on the rear-panel, this momentary switch will power the unit on.
LED Indicators:

Power: Indicates if the unit is on.
Charge: Indicates if the internal battery is being charged.
USB Activity: Indicates if there's activity between the DM-RTA and a connected computer.
Specifications:
Maximum Input Level:

Line: 10 Vrms
Speaker: 40 Vrms

Input Impedance:

RCA: 3.24 kΩ
1/4": 3.24 kΩ
XLR: 10 kΩ
Speaker: 16 kΩ

Maximum Output Voltage (from internal signal generator, sine, square, and pink noise):

1/4" Output: 5 Vrms
RCA Output: 5 Vrms

Output Impedance:

1/4" TRS: 51 Ω
RCA: 51 Ω
Coax Digital: 75 Ω

Accuracy: +/- 1%
Battery Life: Approximately 4 hours
Dimensions: Width - 8.0", Height - 2.50", Depth - 6.0" (including power cable)
Weight: 1.9 lbs.