Although the Panamax MD2-ZB looks like a simple 2-outlet surge suppressor, it's much more than that. When used with Panamax's BB-ZB1 wireless Ethernet bridge, the MD2-ZB gives you the ability to monitor energy usage and even switch plugged-in components and appliances on and off remotely using your smartphone or tablet. The compact MD2-ZB plugs right into a standard AC wall outlet, and has two AC outlets placed on the sides to allow space-saving connections. Panamax's dependable noise filtering ensures that your equipment gets only clean power.
Product highlights:
2 side-mounted AC power outlets
provides power and energy management control
can be controlled remotely via a compatible web-enabled smartphone or tablet when used with the Panamax BB-ZB1 wireless Ethernet bridge
uses ZigBee wireless RF transmission — 2.4GHz
Protect or Disconnect™ circuitry safeguards equipment against all surges (disconnects AC power in the event of a lightning strike or other "catastrophic" surge)
EMI/RFI noise filtering provides clean power
maximum current rating: 15A
removable, paintable cover
3-3/8"W x 5-3/8"H x 2-7/16"D
lifetime $100,000 connected equipment warranty
warranty: 3 years on MD2-ZB
MFR # MD2-ZB
What's in the box:
Two AC outlet surge protector
Removable/paintable front-panel (installed)
Machine screw
Installation Instructions
Warranty Information
We don't have any reviews, yet.
Be the first to review this product
Customer photos
More details on the Panamax MD2-ZB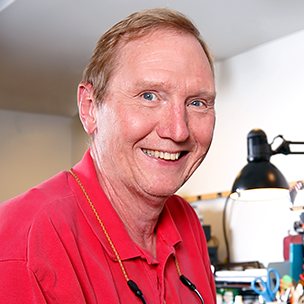 Researched by Crutchfield's

Mark G.
Product Research
Features
BlueBOLT Remote Power & Energy Management: The Panamax BlueBOLT MD2-ZB SmartPlug is part of BlueBOLT's remote power & energy management system that provides real-time, cloud-based control and monitoring of the energy used by electronic devices. From easy reboots of locked-up electronics to comprehensive energy tracking and scheduled conservation, BlueBOLT provides a unique combination of control and monitoring directly at the electronics' power source.
BlueBOLT Gateway (sold separately): The BlueBOLT MD2-ZB SmartPlug connects to the BlueBOLT BB-ZB1 Gateway (299BBZB1, sold separately) to create a wireless mesh network supporting up to fifteen MD2-ZB SmartPlugs. The BlueBOLT MD2-ZB SmartPlug works with the BB-ZB1 Gateway (sold separately), to control and monitor household energy usage from anywhere, anytime with your smartphone, tablet, or computer.
Zigbee Wireless Communication: The Panamax BlueBOLT remote power & energy management system uses Zigbee 2.4GHz/16ch RF wireless communication (802.15.4) for secure two-way communication between the MD2-ZB SmartPlugs and the BB-ZB1 Gateway (sold separately).
Surge Protection + Noise Filtration: The MD2-ZB SmartPlug's exclusive "Protect or Disconnect" circuitry safeguards your equipment against all surges. In the event of a catastrophic surge such as lightning, the MD2-ZB completely disconnects AC power to your connected equipment. The BlueBOLT MD2-ZB SmartPlug also utilizes a Noise Filtration Circuit (EMI/RFI) to remove noise and provide clean power.
Two AC Outlets w/ Right-Angle AC Plug: The two 3-prong AC outlets are turned 90-degress from one another to accommodate different style plugs or transformers. One plug is located on the left-side, while the other plug is located on the right-side. The Panamax MD2-ZB SmartPlug then features an integrated right-angle 3-prong AC plug which plugs directly into an AC wall outlet.
Instant Override Buttons: Two push-button power switches on top of the MD2-ZB SmartPlug independently power the two outlets on or off, overriding any BlueBOLT power commands.
Off-Site Reboot: The combination of the BlueBOLT MD2-ZB SmartPlug and the BB-ZB1 Gateway (sold separately) allows you to hard-reboot problem electronics remotely that are plugged into the MD2-ZB SmartPlug. These electronics can easily be rebooted with the click of a button through BlueBOLT's easy-to-use, cloud-based user interface, from any web-enabled device, from practically anywhere in the world. You can even assign network devices plugged into a MD2-ZB SmartPlug to automatically reboot once an active Internet connection is lost, completely automating the all-to-common procedure of re-establishing an Internet connection with a hard reboot of your router and other network components.
Scheduled Conservation Commands: The combination of the BlueBOLT MD2-ZB SmartPlug and the BB-ZB1 Gateway (sold separately) lets you schedule conservation commands to eliminate wasted power and lower your utility bills. Standby power (the power used by electronics when they are turned off) is often indentified as one of the biggest wastes of electric power. BlueBOLT's scheduled conservation allows you to automatically shut-off all power to electronic devices which are plugged into a BlueBOLT MD2-ZB SmartPlug during non-use hours, providing the perfect solution to reducing the cost of your energy bills.
$100,000 Limited Connected Equipment Protection Warranty: Panamax will replace or repair equipment that is damaged by an AC line surge while connected to a properly installed Panamax surge protector (up to $100,000).
Paintable Cover: The MD2-ZB's removable front-cover is paintable to ensure a seamless fit with almost any décor.