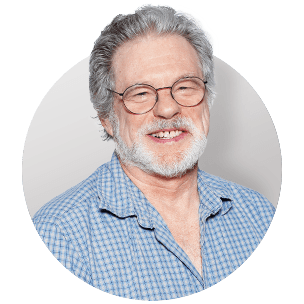 Bass upgrade
Putting together a serious bass system? Hertz' HCP 1DK mono subwoofer amplifier will deliver up to 1,100 watts RMS to your subwoofer, improving the sound of your bass as well as your listening experience. The amp's onboard variable low-pass and subsonic filters plus a variable bass boost all help your sub sound its best. You can also adjust the phase of the bass signal to optimize the sound for your listening position. An optional
HRC
wired remote control lets you control the bass level from the front seat.
Bass upgrade
Putting together a serious bass system? Hertz' HCP 1DK mono subwoofer amplifier will deliver up to 1,100 watts RMS to your subwoofer, improving the sound of your bass as well as your listening experience. The amp's onboard variable low-pass and subsonic filters plus a variable bass boost all help your sub sound its best. You can also adjust the phase of the bass signal to optimize the sound for your listening position. An optional HRC wired remote control lets you control the bass level from the front seat.
Works in almost any system
This amp will work with an aftermarket receiver using RCA connections, or a factory radio using speaker-level wiring and Hertz' ART™ automatic remote turn-on system. The HCP 1DK features preamp outputs, controlled by a variable high-pass filter, which can be used to send signals to an additional amplifier in a larger, multi-amp system.
About Hertz
When you think of Italian cars, you think of style, performance, and awesome sound. Same goes for Italian audio gear. Hertz speakers, subs, and amps have made cars sound super since 1998. Known for great sound and technological innovation, high-end gear from Hertz will bring powerful performance audio to any vehicle or vessel.
Subwoofer Wiring Diagrams
To see sample wiring diagrams for all common subwoofer/amplifier combinations, check out this informative article.
READ LESS
Product highlights:
mono subwoofer amplifier
600 watts RMS x 1 at 4 ohms (1,100 watts RMS x 1 at 2 ohms)
CEA-2006 compliant
Class-D amplifier technology
frequency response: 10-500 Hz
variable low-pass filter (50-250 Hz, 24 dB/octave)
variable phase adjustment (0-180°)
variable bass boost (0-6 dB at 50 Hz)
switchable subsonic filter (25 Hz, 24 dB/octave)
Other Features:
optional Hertz HRC wired remote volume control
preamp and speaker-level inputs

Automatic Remote Turn-on with speaker-level inputs

preamp outputs

variable high-pass filter (50-250 Hz, 12 dB/octave) on preamp outputs

fuse rating: 30A x 3
wiring and hardware not included with amplifier

4-gauge power and ground wire recommended

12-7/16"W x 2"H x 7-1/2"D
warranty: 1 year
MFR # HCP 1DK
What's in the box:
Mono amplifier
Six 30-amp ATO fuses (3 installed)
7" Speaker level input harness
4mm Allen wrench
2mm Allen wrench
Four M4 x 20mm mounting screws
4 Flat washers
Quick Start Guide
Warranty Card
Customer reviews for Hertz HCP 1DK
Loading...
Loading reviews...
Average review:
5.0 out of 5 stars
Customer photos
This review was collected as part of a promotion
More details on the Hertz HCP 1DK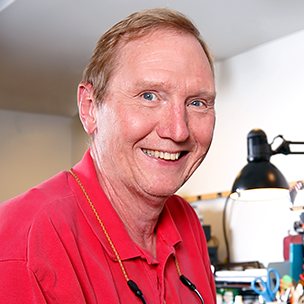 Researched by Crutchfield's

Mark G.
Product Research
Features
Overview: The Hertz HCP 1DK is a mono D-class car amplifier that can drive subwoofers. It is part of the Hertz Compact Power (HCP) series, that features a compact chassis and minimized extruded aluminum heat sinks. Heat is transferred away from the internal components and out to the heat sinks where it is dissipated through the sides of the amp. The HCP 1DK has both speaker-level and line-level inputs to accommodate factory and aftermarket head units.
CEA-2006 Power Output: The HCP 1DK is compliant with the CEA-2006 Amplifier Power Standard, which makes it easy for consumers to compare amplifier power specs from one brand to another. The amplifier's CEA-2006 ratings include:
RMS Power (4Ω, ≤ 1% THD+N, 14.4 volts): 600 watts x 1
S/N Ratio (ref. 1W output): 80 dBA
Hertz Power Output Specs: Hertz publishes the following power output specs:
RMS Output Power (14.4 volts, THD 1%): 600 watts x 1 at 4Ω, 1100 watts x 1 at 2Ω
RMS Output Power (14.4 volts, THD 10%): 740 watts x 1 at 4Ω, 1240 watts x 1 at 2Ω
Auto Remote Turn-On (ART): The HCP 1DK features ART (Auto Remote Turn-On) which automatically powers on and off the amplifier when an audio signal (or lack of one) is detected on the speaker-level inputs. This is especially helpful when connecting the amplifier to an OEM radio. It eliminates the need for running a remote lead from the head unit to the amp. ART is only available with Speaker Level inputs.
Optional Hertz Remote Control (HRC): The HCP 1DK is compatible with the optional HRC remote control. The HRC allows you to adjust the volume down to -50dB or up to 6dB. The rotary control has a detent at 0dB to mark the normal amp output. The HRC comes with a 19.5' cable.
Amplifier Controls: The versatile Hertz HCP 1DK has a full array of filters and controls to help you configure your audio system for maximum performance. The controls are located on one end of the amplifier, and include the following:
Level: The rotary Level control lets you match the input of the amplifier to the output of your head unit. The amp will accept either line level (RCA) or speaker level (harness) inputs. The sensitivity range is 0.2V to 5V (preamp level) or 0.8V to 20V (speaker level).
Low Pass: You can filter the speaker outputs to connected subwoofers. This rotary low pass filter is continuously variable from 50 to 250 Hz with a slope of 24dB/octave.
High Pass (Pre-Outs): The amplifier's stereo Preamp Outputs can be filtered to the connected amplifier, even if you are using speaker-level inputs. This rotary high pass filter is continuously variable from 50 to 250 Hz with a slope of 12dB/octave.
Phase: Phase control lets you optimize the alignment of your subwoofer's bass frequencies with the rest of the system. Properly adjusting the phase maximizes the subwoofer's "attack." The rotary control is continuously adjustable from 0° to 180°.
Bass Boost: The HCP 1DK offers a variable bass boost to increase the output of the subwoofer. This rotary control lets you increase the output of the amplifier from 0 to 6dB at 50Hz.
Filter: You can choose whether you want to engage the amplifier's low pass filter. When the Filter button in pressed in, the filter is On and the speaker outputs are filtered at the frequency selected on the Low Pass rotary control. When the Filter button is out, the filter is Off and the amplifier output rolls off at approximately 500 Hz.
Subsonic: The Subsonic Filter can be turned on or off with this push-button switch. When pressed in, the Subsonic Filter removes very low, subsonic frequencies (25 Hz and lower) from the speaker outputs to prevent damage to your subwoofers. The Subsonic filter has a 24dB/octave slope.
Auto Turn-On: You can activate or deactivate the ART (Automatic Remote Turn-On) feature with the 2-way push button.
Connections: The HCP 1DK has the following connections:
Power/Ground/Remote Turn-on: The amplifier is equipped with set-screw type terminals for power, ground, and remote turn-on. The power and ground terminals will accept up to 4 AWG wire, while the remote terminal will accept up to 10 AWG wire. In most cases, 4 AWG power and ground wires are recommended. Typically, an 18 AWG remote turn-on lead is used, unless the Automatic Remote Turn-on (ART) is used. The set screws can be tightened/loosened with the supplied 4mm or 2mm Allen wrenches.
Fuses: Three 30A ATO (blade type) fuses are installed in the amplifier. Three spare fuses are also included. A 90A fuse should be placed within 18" of the battery on the +12V power wire as well.
Speaker Outputs: The amp provides speaker outputs for up to two speakers. Both outputs are mono, and are wired internally in parallel. The minimum impedance of the connected load is 2Ω. The set screws can be tightened/loosened with the supplied 2mm Allen wrench.
RCA Input: Stereo RCA inputs are provided for connecting an aftermarket head unit to the amplifier. The inputs will accept a signal between 0.2V and 5V.
RCA Output: Stereo RCA outputs allow you to pass on the signal to another amplifier. The preamp output signal can match the input signal, or filtered with a high pass filter (50-250Hz, 12dB/oct).
Speaker Input: The speaker input, labeled Hi In, has a 4-pin female Molex connector. The source unit's speaker wires (left and right) should be spliced to the Speaker Input harness. The included harness is 7" in length and has a male 4-pin Molex plug. The speaker input will accept a signal between 0.8V and 20V.
Remote Control: The optional HRC (Hertz Remote Control) allows you to adjust the output volume of the amplifier from the dashboard. The amplifier has a removable 2-pin Euroblock connector. The 2 wires at the end of the HRC cable connect to the screw terminals on the Euroblock connector. A small flat-head screwdriver is needed to tighten/loosen the screws on the connector.
Additional Specifications:
Power Supply: 11-15 Volts DC
Idling Current: 0.8A (on); 1mA (off)
Consumption (2Ω, 14.4V Max Musical Power): 45A
Remote In: 7-15 Volts DC / 1mA
Frequency Bandwidth: 10Hz to 500Hz
Distortion - THD (100Hz at 4Ω): 0.25%
S/N Ratio (A-weighted at 1V): 100dB
Damping Factor (100Hz at 4Ω): 100
Loading...
Loading accessories...
2 questions already asked
Q
Why is my amp in safe mode?
trennon Jun 08, 2020
A
If you purchased the product from Crutchfield, feel free to contact our Tech Support team. Our toll-free Tech Support number is printed on your invoice, and is also available under the "My Orders" tab in the "My Account" section of our website. If you did not purchase the unit from Crutchfield, then you may want to contact the manufacturer.
kristina Jun 23, 2020
(Staff)
Loading...
Loading articles...