great service
J from Wilmington, DE on 1/12/2022
I have yet to construct a custom console to hold the Alpine X308U unit. However, Crutchfield's price for such a quality unit and SWIFT delivery made my purchase enjoyable.
1 of 1 found this helpful
My new alpine
Crutchfield customer from Fort Lauderdale, FL on 12/22/2021
2003 GMC Yukon XL
1 of 2 found this helpful
Awesome
Steve Holland from Tallahassee, FL on 1/1/2020
2007 GMC Yukon XL
Received my Alpine X308U/Alpine HCE-C1100/Alpine KTX-C10LP/Alpine KTX-GM8-O Restyle Dash and Wiring Kit one day and had it installed the next. Arrived in excellent condition. I purchased these items based on the recommendations from JC. The X308U was the dented model. Did not see any defects in the device anywhere. As far as I was concerned, I purchased a brand new model. I had it installed by a chain electronics company. I am glad I did. Installing everything took twice as long as the recommended time the chain brand company recommended. It took 7 hrs. HOWEVER, once it was installed, everything worked flawlessly. I own a 2007 GMC Yukon XL Non-Bose model. It was such an upgrade over the CD player. I even still have the steering wheel functions and the key off play that was advertised as being lost with this device installation, so I was very pleased to still have those features. In fact, it makes a much better experience. There is one oddity with this. For some reason, Alpine requires you to put the parking brake on twice in order to make changes to any of the function of the player. I can make changes to the player such as speaker changes and volume, but I cannot make other changes to the camera without the parking brake on twice. Not a deal breaker by any means, but WEIRD. Finally, the restyle dash and player look amazing in place. It looks better than stock. While not quite flush, maybe 1-2mm off, it looks great. See photo.
Pros: Features Looks Sound Size Picture Quality Fit Tons of connectors
Cons: Pricey Double Parking Brake maneuver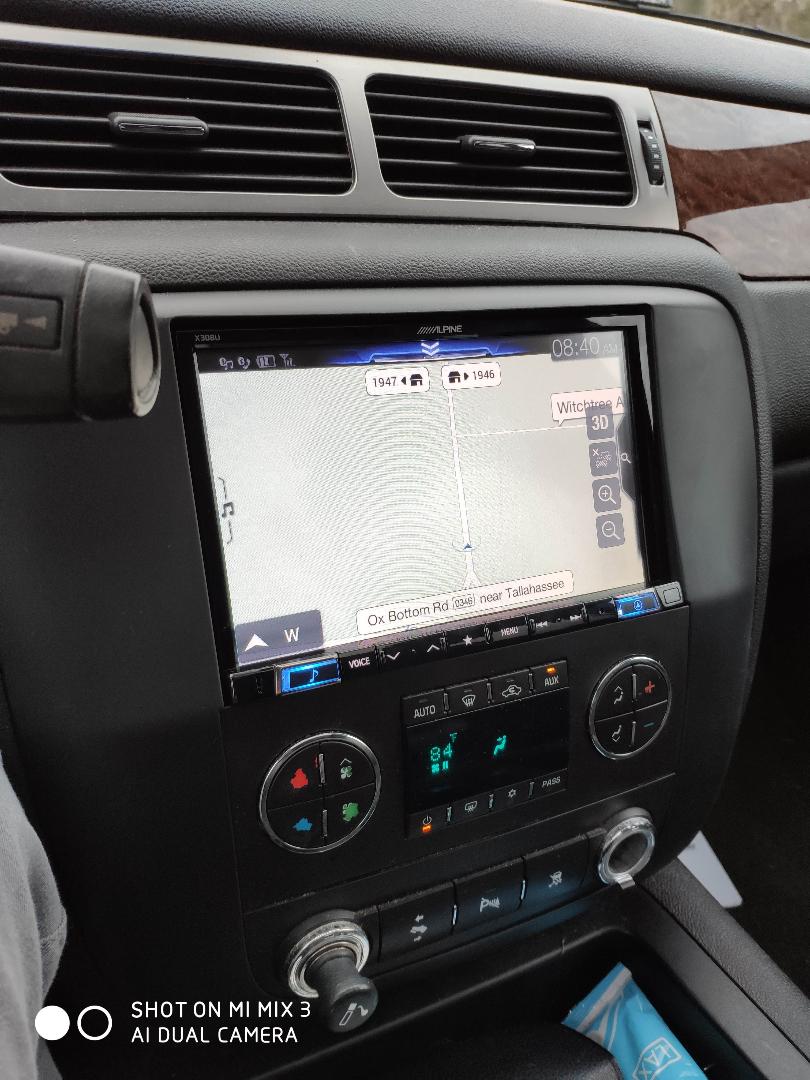 26 of 26 found this helpful