About the iDatastart CMMIXA0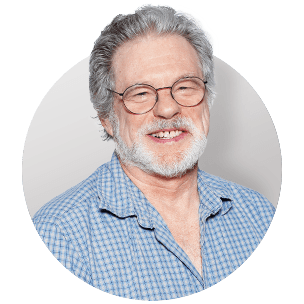 Ladies and gentlemen: start your engines
iDatalink makes it easier than ever to add remote start. Their iDatastart CMMIXA0 remote start system gives you the luxury of being able to start and warm up (or cool down) your vehicle before you begin your trip or commute. You start your car by pressing the lock button on your factory key three times. You can start your car from as far away as the key will lock and unlock your doors.
Ladies and gentlemen: start your engines
iDatalink makes it easier than ever to add remote start. Their iDatastart CMMIXA0 remote start system gives you the luxury of being able to start and warm up (or cool down) your vehicle before you begin your trip or commute. You start your car by pressing the lock button on your factory key three times. You can start your car from as far away as the key will lock and unlock your doors.
Note: This feature works on most vehicles, but in certain select vehicles, the factory key won't work with this remote start and an RF kit will be required for installation. Please contact us for more details.
Optional RF remotes increase the range and functionality
Want to be able to start your car from inside your home or office? You can extend your remote start range to up to 3000 feet, over a half mile, with one of these RF remote kits.
Each kit contains two remote controls, an antenna module, and connection harness. The 2-way remotes feature LED and chimes to inform you what your vehicle's doing. The 5-button kits let you integrate more fully with your factory security system, letting you remotely lock and unlock the doors, pop open the trunk, honk the horn, flash some lights, and perform other functions in addition to starting your engine.
Vehicle-specific application
The iDatastart module requires a vehicle-specific T-harness (sold separately) to make a fast and fully integrated connection with your vehicle's computer, security, and ignition systems. In addition, you'll need a USB-ECO flashing tool (also sold sepearately) and then go to iDatalink.com to flash your iDatastart module so that its firmware will match your vehicle exactly and all functions will operate as intended.
IMPORTANT:
The CMMIXA0 module requires an iDatastart USB-ECO flashing tool in order to program it to work in your vehicle.
If you know how to use a multimeter and have experience working with your vehicle's electrical system, you should be able to install this remote start system yourself. If not, please consider having your system professionally installed.
To ensure vehicle compatibility, please enter your vehicle information. Your order will be reviewed by our Car Experts group, who will contact you if further information or recommended accessories are needed.
READ LESS
Product highlights:
remote start system
works in select 2006-up Acura, Ford, Honda, Infiniti, Lincoln, Mazda, Mercury, and Nissan vehicles
requires a vehicle-specific T-harness (sold separately)
requires ADS-USB-ECO flashing tool (sold separately) for programming

works with Windows PC or Mac iOS to flash firmware to module

uses your car key's lock button to start vehicle remotely
also controls factory security basic functions
remote start function is for fuel injected, diesel, and hybrid vehicles with automatic transmissions only
optional RF kits extend range up to 3,000 feet

TR1111A RF Kit 1-button/1-way
TR2312A RF Kit 1-button/2-way
TR1151A RF Kit 5-button/1-way
TR2352AC RF Kit 5-button/2-way

compatible with most smartphone interface modules, including:
warranty: limited lifetime
MFR # CMMIXA0
What's in the box:
MIX Remote start control module
Hood pin-switch
7' Hood pin-switch wire
29" 2-Wire harness
29" 6-Wire harness
Owner's card (QR code to access installation guides)
2 Engine compartment warning stickers (Eng / Fren)
Customer reviews for iDatastart CMMIXA0
Loading...
Loading reviews...
Average review:
4.0 out of 5 stars
Customer photos
This review was collected as part of a promotion
More details on the iDatastart CMMIXA0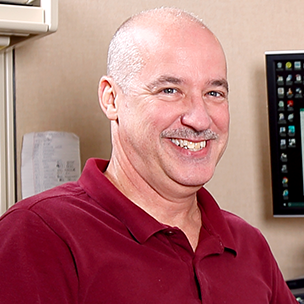 Researched by Crutchfield's

Russ B.
Features & specs
Lines of Defense
Alarm
Factory/optional remote
Pager Warning
No
Scan-resistant Remote Codes
No
Battery Backup
No
Trigger Methods
Glass Break Sensor
No
Accessory Pins
Hood pin-switch
Current Sensing
No
Operations
Arming Method
Factory/optional remote
Included Remotes
None
Number of Remote Buttons
N/A
Number of Remote Functions
---
Two-way Remote
Optional
Smartphone Integration
Optional
Factory Security Integration
Arm/disarm
Number of Cars
---
Hood/Trunk Release
Factory
Remote Door Locks
Factory
Remote Start
Yes
Manual Transmission Compatible
No
Valet Switch
No
Manual Override
No
Delayed Operations
Entrance
No
Exit/Last Door
No
Reset/Trigger
No
Rearm/Disarm
No
Number of Zones
---
Warranty
Parts Warranty
Limited lifetime
Labor Warranty
Limited lifetime
Product Research
Features
Overview: The iDatastart CMMIXA0 control module allows you to remote start select 2006-up Ford, Mazda, Honda, and Nissan vehicles. It features a user-flashable immobilizer bypass module, with no key required for most cars, that can be activated with 3 presses of the lock button on most factory transmitters. Along with remote starting, the CMMIXA0 control module can also retain certain factory features such as door locking/unlocking, parking light flash, and trunk or hatch release. Compatibility and available functions will vary depending upon year, make, and model of vehicle. Vehicle specific t-harnesses are available for most cars, making installation much easier by plugging directly into the vehicle's wiring system.
Vehicle Compatibility: The CMMIXA0 is designed for select 2006-up Acura, Ford, Honda, Infiniti, Lincoln, Mazda, Mercury, and Nissan vehicles. Click here for a current list of compatible vehicles.
T-Harnesses: One of the key time saving advantages of installing the iDatastart CMMIXA0 versus other remote start interfaces is the option of using a vehicle specific T-harness for installation (sold separately). These vehicle specific interface harnesses are designed to plug into the factory wiring (locations vary per vehicle), providing a much faster and easier method of interfacing the factory wiring. T-harnesses are available for most current vehicles, please check for availability.
Note: T-harnesses will take care of the bulk of required wiring, but some hardwiring into the vehicle's wiring system will still be required.
Remotes: The iDatastart CMMIXA0 remote start module is designed to be activated using either the factory remote or one of iDatalink's optional one-way or two-way remote controls (sold separately).
Factory Remote Control: If using the factory remote control, remote starting is activated by pressing the lock button 3 times consecutively. This same series of lock button pushes can also be used to stop the engine once it's been started. All other functions on the factory key fob will perform as they have. Remote starting range will be dependent on the factory key fob range.
iDatastart Remote Control: iDatalink offers both 1-button and 5-button optional transmitters in either a 1-way and 2-way design (all sold separately). Both types use FM technology to achieve a maximum range of up to 3000 feet. The 1-way remotes will give a visual confirmation that a command has been sent, via an LED indicator, while the 2-way design will give a "sent" confirmation as well as a "receive" confirmation that the command was performed.

1-Button Transmitter: A single short press of the 1-button transmitter's single button will lock the vehicle doors while 2 short presses will unlock. Pressing and holding for 2.5 seconds will activate the remote starting function while performing the same process twice will shut down the engine. Available 1-button transmitters include the RF1111A 1-way transmitter and the RF2312A 2-way transmitter.
5-Button Transmitter: This option provides 4 main buttons, which are pre-programmed for Lock/Arm, Unlock/Disarm, Trunk/Hatch Release, engine Start/Stop, and a 5th Function button (F) on the side of the remote. Up to 30 programmable functions are available such as; Panic, Silent Lock/Unlock, Valet Mode, Ignition Lock, Passive Arming, and many others. Each of the 4 main buttons (excluding the Function button) includes it's own LED along with a single LED at the top of the remote. The top LED will light to confirm when any button is pressed and the individual function LED will light afterwards to confirm that that command was performed. Available remotes include the TR1150A 1-way transmitter and the TR2350AC 2-way transmitter.
Flashing: The iDatalink CMMIXA0 remote start module will need to be flashed with the appropriate firmware for the vehicle it will be installed in. After downloading the Weblink Desktop Updater Plugin from the iDatalink's Weblink page, found here, the next step is to register at www.idatalink.com/weblink. After registering and logging in, the Weblink page will allow you to enter the vehicle information and then proceed to flash the iDatalink module. The ADS-USB-ECO adapter (sold separately) is required to connect the remote start module to your computer. The flashing process can be done on a PC or Mac computer (web browser not required). Computer requirements for flashing:
Open USB port (v. 2.0 or 3.0)
4GB RAM or more.
200MB available hard-drive space.
Internet connection.
Installation Guides: Complete installation guides are provided at the Support page of iDatalink's web site, and can also be quickly accessed from a smartphone or tablet with a QR code reader. An Owner's Card is provided with the iDatastart module that includes a QR code that, once scanned, will pull up the operating instructions.
Hood Pin: An optional hood pin-switch is provided for installation if the vehicle doesn't include a factory installed one. This important safety feature allows the remote starter to shut down the engine if someone opens the hood after the engine has been remotely started.
Engine Runtime: Once the vehicle has been remotely started, with either the factory key fob or the optional long-range transmitters, the engine will run for a programmed amount of time before either being taken over with the key in the ignition or shut down after timing out. The iDatalink's default runtime is 15 minutes but can be user programmed for 3, 5, 10, 25, 30, or 35 minutes.
Smart Phone Control: The iDatastart CMMIXA0 is designed to work with select smartphone integration systems such as the Firstech Drone X1-MAX (sold separately). The X1-MAX uses an AT&T 4G LTE (GSM) wireless network connection (with 3G fallback), letting you connect from almost anywhere using your iOS or Android smartphone, smartwatch, tablet, or laptop, via the DroneMobile app (subscription required). The X1-MAX can be installed in over 90% of current vehicle types, with minimal wiring required. The smartphone interface allows you to remotely activate the CMMIXA0 remote start, lock and unlock doors, activate the trunk release, and more, using your Apple or Android device. The blue 4-pin Telematics port on the CMMIXA0 module makes for a quick and easy connection for the smartphone integration system.
Loading...
Loading accessories...
4 questions already asked
Loading...
Loading articles...