Most orders received by 2:30PM ET (M-F) ship the same day.
Most orders ship from Ontario with delivery time between 1-7 business days. Business days include Monday through Friday, and exclude national holidays. Please provide a physical address for delivery whenever possible, as postal boxes may lead to delays.
Expedited shipping options are available on most orders between 1-3 business days. Select your preferred upgrade during the checkout process. For questions regarding shipping, call 1.800.297.9469.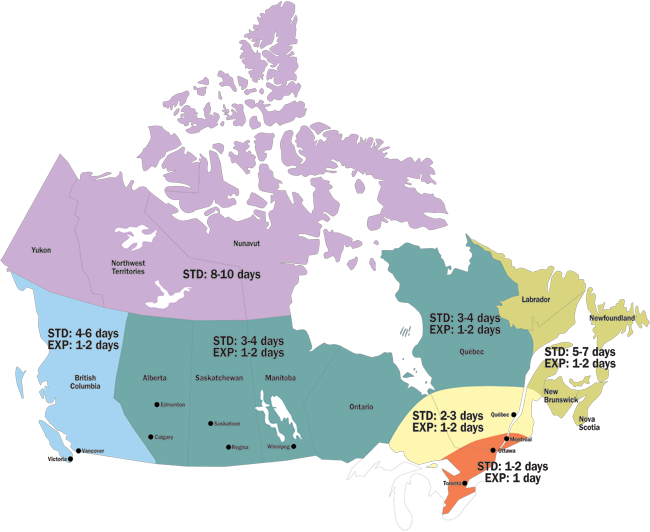 Estimated standard delivery times