About the Axxess AXDSPX-GM31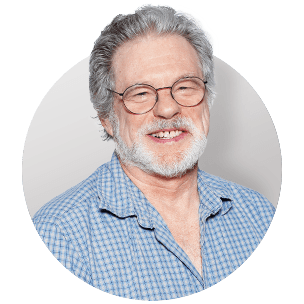 Plug in for better sound
Let's face it, your GM vehicle's fancy feature-filled radio doesn't sound that good, but you can't replace it because of all the good things it does. Axxess has come out with this fully-tunable digital sound processor that plugs into your factory radio, so you can add aftermarket amplifiers and transform your vehicle's interior into the sweet-sounding music listening room you want.
Plug in for better sound
Let's face it, your GM vehicle's fancy feature-filled radio doesn't sound that good, but you can't replace it because of all the good things it does. Axxess has come out with this fully-tunable digital sound processor that plugs into your factory radio, so you can add aftermarket amplifiers and transform your vehicle's interior into the sweet-sounding music listening room you want.
Bluetooth® control
You make all your sound adjustments via the Bluetooth connection on your Android or Apple device using Metra's AXDSP-X app. Adjustment features on each channel include a 31-band graphic EQ with high-pass, low-pass, and bandpass filter options. Time delay allows you to align the sound of all your speakers in order to create the perfect sound stage centered on the driver or prime listener.
System options
If you're sending one of the assignable output channels to a sub amp, the AXDSP-X comes with a wired remote bass knob, so you can control the bass from the front. Nine other outputs in the harness allow you to add even more amplifiers and create your own large custom sound system.
READ LESS
Product highlights:
digital signal processor and T-harness
GM31 harness fits select 2019-up Chevy and GMC vehicles without a factory amplifier

plugs into factory radio
allows you to add aftermarket amplifiers then tune your system

6 inputs, 10 individually assignable output channels
settings adjusted through tablet or smartphone running the AXDSP-X app
each channel Features:

31-band graphic EQ
high-pass, low-pass, and bandpass filters
time delay (up to 10ms)

bass knob included
chime control for GMC vehicles
retains OnStar® voice prompts
10 RCA outputs: front L and R, rear L and R, six assignable (up to 5 volts)
warranty: 1 year
MFR # AXDSPX-GM31
What's in the box:
Axxess AXDSPX-GM31 owner's manual
DSP Interface module
56-Pin T-harness
16-Pin Output harness (11 female RCAs / 2 bare-ended wires)
Remote bass control (attached 5' bare-ended red/black wires)
Bass control mounting bracket
Two 8mm screws
Instruction manual
Customer reviews for Axxess AXDSPX-GM31
Loading...
Loading reviews...
Average review:
3.5 out of 5 stars
Customer photos
This review was collected as part of a promotion
More details on the Axxess AXDSPX-GM31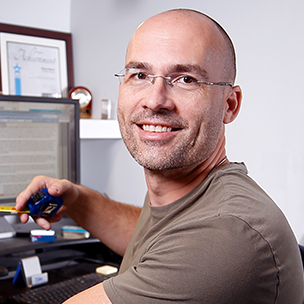 Researched by Crutchfield's

Stacey B.
Product Research
Features
Overview: The Axxess AXDSPX-GM31 interface lets you add aftermarket amplifiers to the factory radio in select 2019-up Chevrolet and GMC vehicles without a factory amplifier. It features 10 individually assignable pre-amp outputs, each with independent 31 band graphic EQ, high-, low-, and band-pass filters, along with up to 10ms of delay time for each channel. The DSP interface retains all parking sensor chimes and OnStar voice prompts, with adjustable levels.
Compatibility: The AXDSPX-GM31 can be used with the following Chevrolet & GMC vehicles with factory non-amplified sound systems. Compatibility can be verified by accessing the vehicle's RPO (Regular Production Option) code list, usually located on the inside of the glove box.
Make
Model
Year
RPO Code
Chevrolet
Camaro
2019-up
IOR
Cheyenne
2019-up
IOR
Colorado
2019-up
IOR
Cruze
2019-up
-
Equinox
2019-up
IOR
Malibu
2019-up
IOR
Silverado
2019-up
IOR
Sonic
2019-up
-
Spark
2019-up
IOR
GMC
Canyon
2019-up
IOR
Sierra 1500
2019-up
IOR
Terrain
2019-up
IOR
Configuration: All configuration of the Axxess AXDSPX-GM31 is done through your connected Bluetooth enabled smartphone or tablet after downloading the AX-DSP-X mobile app, available at the Apple App (iOS 12.1 or higher) and Google Play stores. Configuration options can be saved, recalled, and reset to default from your device. A Password can be assigned to lock the interface from tampering. The Lock Down feature saves all selected settings, and must be done before closing the app or cycling the key, otherwise all setting changes will be reset to their default. Configuration options include:
Outputs: Allows you to select how many output channels will be used and their location in the vehicle. The first 5 Outputs are pre-assigned to L&R Front, L&R Rear, and Subwoofer, with Outputs 6-10 not used. These can be assigned and used for individual driver use, such as a mid-range or woofer speaker. Along with their Location labeling, Outputs can be grouped together, for simplified equalization. Each Output also features options for Invert, which reverses the phase, and Mute, for easier tuning of each individual channel.
Crossover: Each Output channel has its own Crossover, with options for High-Pass, Low-Pass, and Band-Pass. An intuitive virtual slide-bar lets you easily select the desired cutoff frequency while displaying it above the slide-bar. If Band-Pass is selected, two frequency sliders are displayed for the High- and Low-Pass settings, with both frequencies displayed above the slide-bar.
Equalizer: All Output channels can have a 31-band graphic equalizer applied to the signal. EQ bands range from 20Hz to 20kHz, with ±10dB of adjustment for each band.
Delay Adjust: The sound from each Output channel can be delayed, if desired. Output channel Delay is entered in inches with up to 99" of Delay available, based on the measured distance from each speaker to the driver's head-rest location.
Input/Levels: This Configuration screen provides the following:

Chime Volume: Warning tones can be adjusted for a balanced signal. Chime Volume range is 1-10, with indications for Low, Medium, and High.
Clipping Level: The AXDSPX-GM31 can detect clipping of the audio signals and reduce the level by 20dB for a period of time to prevent speaker damage. Option includes On/Off, and 1-10 adjustment scale.
Amp Turn-On: The connected amplifiers (sold separately) can be set to activate when Accessory power is turned on (Always On), or when a signal is detected from the radio (Signal Sense). A Turn-On Delay option can be set from 0-10 seconds.
Subwoofer Input: The Subwoofer Output can be driven from the sum of the Front and Rear inputs (Front + Rear), or directly from the Subwoofer input (Subwoofer), if provided by the factory system.

Note: It is important to Lock Down all settings after performing any configuration changes. If not, closing the app or cycling the ignition key will reset all options back to factory default.
Bass Knob: A remote bass control is provided for individual adjustment of the Subwoofer output channel. The Bass Knob features 5' of bare-ended wire, for connection to the provided T-harness, and can be mounted under a dash edge using the provided mounting hardware.
Installation: Designed to integrate into select Chevrolet and GMC non-amplified factory sound systems, the AXDSPX-GM31 includes a wiring T-harness that plugs in between the factory radio and the factory radio harness. Additional T-harness connections plug into the included interface module, as well as provide the audio output RCA jacks, which include:
Outputs 1-4: These RCAs are color coded to match the "standard" wiring configuration;

White: Left Front
Gray: Right Front
Green: Left Rear
Purple: Right Rear

Outputs 6-10: These RCAs are assignable and are not color coded.
Subwoofer: A pair of Red/White RCAs provides the Subwoofer signal output.
Turn-On Output: A Blue/White Amp Turn-On wire can be used to activate connected amplifiers. This output can be assigned to activate with the ignition key or with radio signal sense, and can be delayed up to 10 seconds.
Specifications:
Input Channels: 6
Input Impedance: 1MΩ
Input Level: High or Low
Input Type: Differential Balanced
Input Voltage:

High-Level: 0-28V (peak-to-peak)
Low-Level: 0-4.9V (peak-to-peak)

Output Channels: 10
Output Voltage: Up to 5V RMS
Output Impedance: 50Ω
Equalizer Type: 31 Band Graphic, ±10dB
THD: <0.03%
Frequency Response: 20Hz-20kHz
Crossover: LPF, BPF, or HPF per channel
Crossover Type: Linkwitz-Riley 24dB/oct. slope
Sampling: 48kHz
S/N Ratio: 105dB @ 5V RMS
Operating Voltage: 10-16VDC
Operation Current Draw: 150mA
Standby Current Draw: 7mA
Loading...
Loading accessories...
3 questions already asked
Q
So I have a 2020 Silverado Work Truck RPO IOR. I verified already. My question is ... I read through the reviews on the other version the 30, and it says they had problems with the left speaker shutting off when the use the left blinker. Is this something that was fixed with this version (the 31). I will not spend this kind of money on a product that does not work as advertised. Will be running a 1000.5 and my old trusty Orion HCCA 225. Let me know because it does have some nice features I can use in my new truck. Thank you for your time. ?
richard Sep 06, 2021
A
Well first off your truck is either going to use the 30 or the 31. you have to scan the QR code on the driver side door and figure out what factory system you have. . But Factory your driver side speaker cuts out for your door chimes. The part works great i have used several different Axxess parts. Lets say you did not use this part and just high leveled your outputs to your amp then your door chime and Bluetooth phone calls would be so loud that you would probably jump out the window. Honestly for a $350 part it works great. It gives you an EQ Crossovers and Time Alignment. After you scan the QR code call if you see three letters that say IOS or IOT then it uses the GM30. If it has a code that says IOR then it uses the GM31. Hope this helps
stanley Sep 10, 2021
A
i think this may be more of a deliberate design than a defect due to safety reasons. this is present with the 31 that i installed. it also cuts out with the seat belt chime. i agree its a little pricey but to retain the factory look and functions i like it. (21 trail boss) my hook up was behind the rt side kick panel, not behind the dash like the directions and you tube videos show though. talking to the manufacturer of the processor was very help full as they told me things that the instructions were vague on. help line was quick and easy.
robert Sep 07, 2021
A
So, the unit has a feature that can lower the volume level of the door chimes, blinker, and other sounds made by the vehicle systems. All of the tones in newer GM vehicles are done threw the front left door speaker. So if you use that feature it will lower the volume of all audio coming out of the front left speaker including your music. There is not really a fix needed. If you just put the tone mute volume up all the way there is no issue. When any vehicle tone plays it will be at a normal volume like it was before you installed the unit and you music will not drop out. Also make sure the program lock down (saving your setup) finishes completely when your done programming or the unit can push feedback to your amp and fry it.
larry Sep 06, 2021
A
It does shut off when you use your turn signals but comes right back on when it's off. I can tell you that using the axxess dsp compared to say the audio control lc2i is night and day. Axxess is way clearer and has way better options in the app to adjust everything. I have a 2021 silverado with 4 sundown SD-4 10s with an orion 2500.1dz. All sundown highs & mids on an orion 4 channel. Hope this helps. Also literally it's 2 plugs from the factory radio brains under your your glove box and your ready to go.
adam Sep 06, 2021
Loading...
Loading articles...