About the Pioneer DEH-P5900iB
You'll enjoy amazing sights with Pioneer's DEH-P5900iB receiver, courtesy of its Organic Electro-Luminescent (OEL) display. This technology yields an incredibly bright display that you can read at wide angles and in almost any lighting conditions. Pioneer loads the display with animated screensavers, and includes a multi-line text readout for your artist, song, and track information.
You'll enjoy amazing sights with Pioneer's DEH-P5900iB receiver, courtesy of its Organic Electro-Luminescent (OEL) display. This technology yields an incredibly bright display that you can read at wide angles and in almost any lighting conditions. Pioneer loads the display with animated screensavers, and includes a multi-line text readout for your artist, song, and track information.
Check out the wide variety of entertainment options. The DEH-P5900iB plays discs loaded with MP3, WMA, and AAC files, and features a rear auxiliary input for connecting a portable music player. You can add optional adapters that allow you to control and charge your iPod® with this versatile receiver, or to hook up thumb drives and other USB devices. You can also add a Pioneer satellite radio or CD changer to further expand your choices.
The built-in amplifier delivers the power you need to make your speakers sound great. Pioneer's Easy EQ includes six preset sound curves, plus seven adjustable frequency bands for custom tone shaping. Building a full system? Use the stereo's three sets of preamp outputs to connect external amplifiers, then adjust the built-in high- and low-pass filters to maximize performance from your speaker setup.
READ LESS
Product highlights:
General features:
CD receiver with built-in MOSFET amplifier (22 watts RMS/50 peak x 4 channels)
plays CDs, CD-Rs, and CD-RWs, including discs loaded with MP3, WMA, and AAC files (will not play Digital Rights-protected music files)
fold-down, detachable face with multi-line display
blue OEL display with screensavers
remote control
Audio features:
Easy EQ 7-band equalizer with six preset tone settings
loudness
high- and low-pass filters
Expandability:
compatible with optional Pioneer Bluetooth adapter
compatible with optional Pioneer iPod cable
satellite radio-ready (tuner, antenna, and XM or SIRIUS service subscription required)
optional USB input for Windows Media devices and USB storage devices (no iPod control)
auxiliary input (rear)
CD changer controls
three sets of preamp outputs
Other features and specs:
Supertuner IIID
seek tuning
clock
CD frequency response: 5-20,000 Hz
FM sensitivity: 8 dBf
warranty: 1 year
MFR # DEH-P5900IB
What's in the box:
Pioneer DEH-P5900iB owner's manual
AM/FM/CD receiver with 10-amp ATM mini fuse inserted into chassis
Face
Wireless remote control (CXC5717)
CR2025 Lithium battery
Sleeve
Trim ring
Wiring harness
2 Extraction keys
Rear support screw
Rubber bushing
4 Pan head ISO-mount screws
4 Countersunk ISO-mount screws
2 Front panel holders
2 Face fixing screws
Operation Manual (English/French)
Installation Manual (English/French)
Warranty sheet (English/French)
Warning sheet concerning installation safety
"About Demo Mode" sheet
Note on removing plastic tag
Pioneer DEH-P5900iB reviews
Average review:
Customer photos
More details on the Pioneer DEH-P5900iB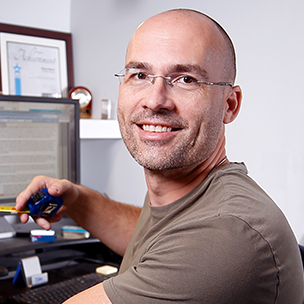 Researched by Crutchfield's

Stacey B.
Product Research
Features
External Device Controls
Features
Overview: The Pioneer DEH-P5900IB AM/FM/CD receiver features a Mosfet amplifier, Super TunerIIID, Satellite Radio-Ready controls, a built-in iPod interface (optional CD-i200 adapter required), three sets of RCA preamp outputs, a rear auxiliary input and CD-changer controls along with a fold-down and detachable face that features an entertainment OEL display.
Mosfet Amplifier: The DEH-P5900IB delivers a full 22 watts x 4 channels RMS and 50 watts x 4 channels peak. Compared to conventional power supplies, the MOSFET amplification circuit is smaller and more efficient, and it delivers increased power with less distortion and absolutely zero on/off switching noise. More power means louder and cleaner music at higher volumes because you're not pushing the limits of the amplification circuit.
7-Way Rotary Command Knob: The 7-Way Rotary Command knob is like a musical joystick. With one central dial you can actually control 90% of the unit's functions and features. Scrolling through your MP3/WMA files and folders is easy and fast. In addition, when controlling an iPod, the operation is easy to learn because it is similar in all respects to the actual iPod.
Supertuner IIID AM/FM Tuner: The Supertuner IIID features Feed Forward Control, which avoids multi-path interference. This pre-detection of interference enables quick filter control and results in less distortion. In addition, the Supertuner IIID creates enhanced stereo during multi-path interference, unlike conventional tuners that collapse to mono. Digital processing reduces distortion, and improves Signal-to-Noise Ratio and stereo separation. Advanced analog technology improves signal processing sensitivity.
BSM (Best Stations Memory): BSM lets you automatically store the six strongest stations under preset buttons 1-6 of the currently tuned band. The tuner has 3 FM banks and 1 AM bank. You can store 6 presets for each bank giving you a total of 18 FM presets and 6 AM presets.
Local Tuning: Local seek tuning lets you tune in only those radio stations with sufficiently strong signals for good reception. There are 4 level of sensitivity for FM and two levels for AM. The higher settings allow reception of only the strongest stations, while lower settings let you receive progressively weaker stations.
MP3/WMA/WAV Playback: This unit can play MP3/WMA/WAV files recorded on CD-ROM, CD-R, and CD-RW discs in ISO9660 Level 1/Level 2, Joliet, and Romeo formats. MP3 files with a bit rate from 8-320 kbps, WMA files with a constant bit rate from 48-320 kbps, and WMA files with a variable bit rate from 48-384 kbps are supported. The unit is compatible with ID3 Tags and will display artist, folder, file, and album name, plus comments. Up to 8 directories, 99 folders and 999 files per disc are recognized by this unit.
Note: When playing compressed audio, there is no sound on fast forward or reverse.
AAC Decoding: This unit will playback AAC files encoded by iTunes version 6.0.6 and earlier. Advanced Audio Coding (AAC) refers to an audio compression technology standard used with MPEG 2 and MPEG 4.
Digital Speedread2: The DEH-5900IB is equipped with Pioneer's Digital Speedread2 CD mechanism, which provides fast performance, especially for reading and playing discs with MP3/WMA/WAV files. It also shortens the audio gap between files during random playback.
AGC (Automatic Gain Control): The CD mechanism has a built-in Automatic Gain Control, which adjusts 7 different settings each time a CD is inserted to prevent the disc from skipping
EEQ (Easy EQ): The DEH-P5900IB is equipped with a 7-band graphic EQ with 7 preset EQ settings. You can boost or cut each frequency band by +/- 6dB at 1dB intervals. Features of the Easy EQ include:
Preset EEQ Settings: Powerful, Super Bass, Vocal, Natural, Custom 1, Custom 2 and Flat
Adjustable Frequencies: You can adjust the following center frequencies between +/- 6dB in 1dB steps - 50Hz, 125Hz, 315Hz, 800Hz, 2kHz, 5kHz and 12.5kHz.
Selectable Loudness Levels: Loudness compensates for deficiencies in the low and high frequencies at low volumes. You can choose from three levels of loudness:
Low: +3.5dB (100Hz), +3dB (10kHz)
Mid: +10dB (100Hz), +6.5dB (10kHz)
High: +11dB (100Hz), +11dB (10kHz)
Bass Boost: The Bass Boost function raises the level of sounds lower than 100Hz. You can select a desired level of bass boost between 0 and 6.
Subwoofer Output: The unit has a pair of dedicated non-fading RCA subwoofer outputs with a low-pass filter, phase adjustment, and output level. When the subwoofer output is turned on, you can select the frequency of the 18dB/octave low pass filter (50, 63, 80, 100, or 125 Hz), select the subwoofer phase (normal/reverse), and the subwoofer gain (+6 to -24).
Compression and BMX Functions: Using the "COMP" (compression) and "BMX" (Bit Media eXpander) functions, you can adjust the playback quality of the CD player. Each function may be set to one of two levels or off. The "COMP" function compresses the audio signal to eliminate distortion caused by the imbalances between the loudest and softest sounds when played at high volumes. The "BMX" function controls sound reverberations to give playback a fuller sound.
Switchable Rear Channel/Subwoofer Output: The rear speaker outputs can be set to provide full range output with full fading capability, or they can be set to provide non-fading subwoofer (low-pass) output. When the rear speaker outputs are set to subwoofer mode, the rear preamp outputs also switch from full range to subwoofer outputs. When set for subwoofer operation, you can connect the rear speaker leads directly to two small 4-ohm passive subwoofers or a dual voice coil sub with 4-ohm voice coils. If you prefer to use a single 2-ohm subwoofer, you can connect the woofer to one set of speaker leads, leaving the other set of rear leads disconnected. The maximum output provided when a 2-ohm load is connected to one set of leads is 70 watts.
High Pass Filter: If you do not want low frequency sounds to play from the front or rear speaker outputs, you can turn on the 12dB/octave High Pass Filter. The HPF has a selectable cutoff frequency (50, 63, 80, 100, or 125 Hz). Only frequencies higher than those in the selected range are output through the speakers.
Source Level Adjustment (SLA): This function lets you adjust the volume level of each source to prevent radical changes in volume when switching between sources. Settings are based on the volume level of the FM tuner, which remains unchanged. Each source can be independently adjusted from -4dB to +4dB.
Auxiliary Inputs: The DEH-P5900IB is equipped with a rear panel 3.5mm stereo minijack auxiliary input for connecting external components, such as a portable MP3 player, DVD, or VCR. Once AUX 1 is selected as a source, you can change the source display of the input to any 10-character name. A second auxiliary device can be connected to this unit when an optional adapter is connected to the IP-Bus connector on the rear panel. This auxiliary input (known as AUX 2) must be turned on, and a 10-character name for the input can be stored in memory. See below for more information on the 2nd Auxiliary Input.
2nd Auxiliary Input Ready: In addition to the rear panel minijack Aux input (AUX 1), you can connect a second auxiliary component by connecting an IP-Bus/RCA connector. The CD-RB10 lets you connect one auxiliary component, and the CD-RB20 lets you connect an auxiliary component and a CD changer via the IP-Bus connector on the back of the head unit. The 10-character name of the connected auxiliary component can be entered into memory, and will appear as you cycle through the sources.
Rough Search: You can switch the search method between fast forward/reverse and "Rough" in which the unit searches every 10 tracks. If there are less than 10 tracks on the disc, the unit will jump to the last track.
3-line, 16-Character Display: The DEH-P5900IB features a black background with a blue 3-line, 16-character (each) Organic EL display, which takes advantage of MP3, WMA, iPod, XM Radio, and Sirius, plus CD Text-encoded discs. This large display makes it easy to read and cycle through the song title, artist, and other text used by these sources.
Entertainment Displays: The DEH-P5900IB features 16 different entertainment displays to choose from while listening to your music. You can choose from the following display modes.
Background Visual 1 or 2
Background Picture 1, 2, 3, or 4
Simple Display 1 or 2
Level Meter
Visualizer 1, 2 or 3
Spectrum Analyzer 1 or 2
Movie
Entertainment Clock
Multi-Language Display: For added convenience, this model comes with a multi-language display, which can show information in three different languages - English, French, or Spanish. Using the Rotary Command knob, allows the user to change default language for all screen displays and menus.
Ever Scroll: When the Ever Scroll feature is set to On, recorded text information scrolls continuously on the display. It will auto-scroll up to 64 characters. Set this feature to Off if you prefer the information to scroll only once.
Disc Naming: You can use the disc title input feature to store up to 48 CD titles in the unit's memory. Each title can be up to 10 characters long.
Display Illumination/Clock Display: When the Clock Display has been turned on, pressing and holding the Source button turns off audio output, but the clock display remains on. When the Clock Display has not been turned on, pressing and holding the source button turns the unit off completely. Even if you have turned the radio completely off you can view the clock display be pressing the clock button. The clock will then remain On until you turn it back Off. When the unit is On you can select between the clock display or the audio track/tuner display.
Brightness Level: You can adjust the level of brightness of the display from 0 to 15. When the dimmer is functioning, the brightness level can only be adjusted from 0 to 10.
Dimmer: To prevent the display from being too bright at night, the display is automatically dimmed when the car's headlights are turned on. You can turn the dimmer function On or Off.
Reverse Mode: When the Reverse Mode is activated, if you do not perform an operation within about 30 seconds, the screen indications start to reverse and then continue reversing every 10 seconds until the unit is back to its main screen display.
Function Confirmation Tones: The receiver emits an audible beep tone each time a button is pressed. These function confirmation tones cannot be turned off.
Telephone Mute/Attenuator: Sound from your system is muted or attenuated automatically when a phone signal is received when you have hardwired your mobile phone system to the mute wire of this unit.
Detachable Face Security: This unit features a "flap-face" front panel with Detachable Face Security. If the front panel is not detached from the head unit within five seconds of turning off the ignition, a warning tone will sound. The warning tone can be turned off in the menu, if desired. Two face-fixing screws and holders are supplied for making the face non-detachable, if desired.
Note: No face case is included with this unit. Optional soft face cases can be purchased for this unit. Part numbers 142FC2C or 142DFC2N.
Remote Control: The DEH-P5900IB comes with a wireless remote control (CXC5717). The remote allows you to control the volume, switch between sources, pause the CD, change the display, directly access stations and presets and adjust the audio. The attenuator button allows you to quickly lower the volume by about 90%, a function that cannot be performed from the front panel. In addition, the head unit has a 3.5mm minijack on the back panel for connecting an optional wired remote control, such as the CD-MR70 or CD-MR80 (130CDMR70 or 130CDMR80).
External Device Controls
Satellite Radio Ready: You can connect and control an external satellite radio tuner. The head unit is compatible with the GEX-P920XM (130P920XM) Pioneer XM receiver. In addition, it is compatible with the XMDirect XM Radio package (item # 700XMPIONE). For Sirius, you can connect the Pioneer Sirius Satellite Radio tuner (130SIRPNR2). A subscription to XM or Sirius, plus the proper antenna is required in order to receive satellite radio programming. The satellite radio tuners connect via the IP-Bus connector on the back of the head unit.
iPod Interface: The DEH-P5900IB features a built-in iPod interface when used in conjunction with the optional Pioneer CD-I200 iPod adapter cable (part # 130CDi200, sold separately) allows you to play and control your iPod, iPod mini, or iPod nano, and view album, artist, and other information on the head unit's display. The adapter allows you to perform multiple search functions, including playlist, genre, artist, and album searches. While connected, the iPod adapter cable powers and charges your iPod. The adapter cable works with all "Dock Connector"-equipped iPods, and connects to the head unit via the receiver's proprietary iPod input cable. When the ignition switch of your vehicle is set ACC or ON the iPod's battery is charged while the iPod is connected to this unit. In addition while the iPod is connected to this player, the iPod itself cannot be turned on or off; the iPod will turn off about two minutes after the ignition switch is set to Off.
Note: You cannot operate the iPod Equalizer on the Pioneer CD player. You cannot set Repeat to off on the iPod when using this unit. Even if you set Repeat to off on the iPod, Repeat is changed to All automatically when connecting the iPod to this unit. This unit also does not support software versions prior to iPod update 2004-10-20.
Optional USB Adapter: You can also use this unit to control a USB adapter (CD-UB100, sold separately) to playback audio from a portable audio player that features a USB interface. The CD-UB100 allows you to listen to songs by connecting a USB portable audio/player USB memory that is USB Mass Storage Class compliant. This USB adapter plugs into the IP-Bus port on back of the radio and features a IP-Bus pass-through for daisy chaining another IP-Bus compatible component.
Optional Bluetooth Adapter: In addition, you can use this unit to control a CD-BTB200 Bluetooth adapter (130BTB200, sold separately) for your compatible Bluetooth mobile phone or Bluetooth portable audio player. The Pioneer CD-BTB200 Bluetooth Adapter allows you to make and receive calls wirelessly and hands-free on your Bluetooth-equipped cellular telephone through this Pioneer "Bluetooth Adapter Ready" head unit. The CD-BTB200 comes with a microphone for making and answering your calls. You can hear the other party through the vehicle's speaker system. The unit connects to the head unit via the supplied IP-BUS cable, and has an IP-BUS pass-through for daisy chaining another component.
AV Controls: You can use this unit to control an optional Pioneer TV tuner (sold separately) or an optional single or multi-DVD player (also sold separately).
IP-Bus Changer Controls: The DEH-P5900IB is equipped with IP-Bus control, which allows you to connect and control other Pioneer components. You can add a multi-disc CD changer, a satellite radio receiver, an auxiliary input adapter, or an iPod adapter.You can add an IP-Bus-compatible 6-disc or 12-disc Pioneer CD changer, and control it from the head unit. The unit feature the following CD-changer features.
ITS (Instant Track Selection) Programming: The ITS function can be used to program automatic playback of up to 99 tracks per disc for up to 100 discs. With changers sold before the CDX-P1250 and CDX-P650, up to 24 tracks can be stored in the playlist.
Direct Disc Selection: You can directly select discs 1-6 by pressing the corresponding button number on the front panel or remote. Discs 7-12 can be selected by pressing and holding the corresponding button number, such as button 1 for disc 7, etc.
CD Track Scan: The beginning of each track on the selected disc plays for about 10 seconds before moving onto the next track and continues until you make your selection.
CD Text Display: When used with a CD Text-compatible Pioneer CD changer, this unit will display the titles of CD Text encoded discs that are played in the changer. When playing a CD Text disc on a CD Text compatible changer, you cannot switch to the Disc Title Input mode. CD Text disc titles, artist names and track titles longer than 8 characters may be scrolled once to reveal the entire string of text by holding down the Display button.
CD Sound Quality Adjustment: Using the "COMP" (compression) and "DBE" (dynamic bass emphasis) functions, you can adjust the playback quality of the changer. Each function may be set to one of two levels or off. The "COMP" function compresses the audio signal to eliminate distortions caused by the imbalances between the loudest and softest sounds when played at high volumes. The "DBE" function boosts bass frequencies to give your music a more full sound.
Note: For these functions to work, they must be supported by the Pioneer CD changer.