About the JL Audio VXi-HUB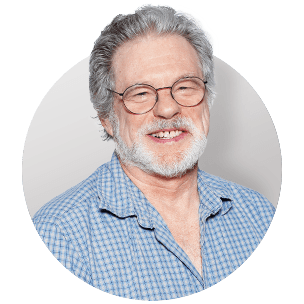 For multi-VXi amp users
If you're planning a system that uses two or more JL Audio VXi amplifiers, you may want their VXi-HUB network interface as well. The VXi-HUB lets you control all the channels of sound from one application on your computer, phone, or tablet. The VXi-HUB provides digital network connectivity for one master VXi amplifier and up to five slave VXi amps, so you can use the JL Audio TüN™ software to synchronize all digital sound processing controls and presets. Up to two VXi-HUBs can be daisy-chained to network up to ten VXi amplifiers in a mega-size sound system.
Product highlights:
connects multiple VXi Series amps to create a networked configuration
connects to the JLid-COMM port on your VXi amps via Cat5 Ethernet cables
can also connect via S/PDIF (Toslink) optical digital outputs and input (up to 24 bit, 192 kHz)
wiring not included
dimensions: 6-1/2"W x 1"H x 3-7/8"D
warranty: 2 years
MFR # 98411
Customer reviews for JL Audio VXi-HUB
Average review:
5.0 out of 5 stars
Customer photos
This review was collected as part of a promotion
More details on the JL Audio VXi-HUB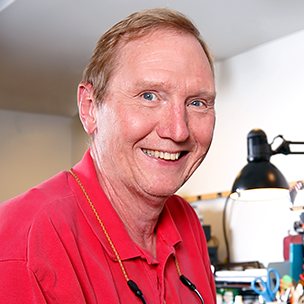 Researched by Crutchfield's

Mark G.
Product Research
Features
Overview: The JL Audio VXi-HUB is a network hub for VXi series amplifiers, providing JLid communication and optical audio distribution. JLid is JL Audio's proprietary communication protocol for control settings between devices (non audio). It's designed to simplify the control of a networked amplifier system, while greatly easing the setup process by allowing all amplifiers to appear in a single TÜN software session. The VXi-HUB performs two distinct functions as part of a system with two or more VXi amplifiers: data networking and digital audio distribution.
Data Networking: This is the primary function of the VXi-HUB, permitting a network of VXi amplifiers to respond to synchronized commands from a single DRC controller like the DRC-100, DRC-200, or the DRC-205 (all sold separately). Commands can include Master Volume, Subwoofer Level, Fader, Zone Level, and Preset selection. It also enables any VXi amplifiers to be tuned from within a single TÜN software session, allowing the user to quickly switch between amplifiers during the tuning process without disconnecting and reconnecting multiple cables.
Audio Networking: The secondary function of the VXi-HUB is to distribute synchronous optical digital audio to the various networked amplifiers, avoiding the delays associated with passing digital signals through a chain of amplifiers. The optical digital output of a source unit connects directly to the VXi-HUB's Optical Audio Input, which then distributes the digital audio to the amplifiers via the five Optical Output jacks. The VXi-HUB can handle S/PDIF signals up to 24 bits/192 kHz.
Connections and Controls: The VXi-HUB includes input and output jacks for both control information as well as digital audio:
Data: For data networking purposes, the VXi-HUB is equipped with one master and 5 slave JLid-COMM ports, allowing up to six VXi amplifiers to be networked using standard CAT-5e cables (one master amplifier and up to five slave amps). For more complex systems, two VXi-HUBs can be daisy-chained to create a network of up to ten VXi amplifiers (one master amp and nine slave amps). The hub also includes a dedicated JLid-COMM port for connecting the optional VXi-BTC Bluetooth Communicator (sold separately). This allows convenient and wireless setup and tuning of the entire amp network using a compatible iOS or Android device running the TÜN Mobile or TÜN Express apps.
Digital Audio: For audio networking, the VXi-HUB includes one Optical Audio input, which can then distribute synchronous digital audio out from any or all of the five Optical Outputs to VXi amplifiers.
Controls and Indicators:

Status LEDs: Each of the 6 JLid-COMM ports (input and 5 outputs) includes a Status LED that lights solid blue when connected to a VXi amplifier, and solid white when the Amp Identifier button is pressed.
Amp Identifier: Each of the 6 JLid-COMM ports includes an Amp Identifier button that, when pressed, will change the corresponding Status LED white and cause the LED badge on the corresponding amplifier to flash white. This provides a quick and easy way to identify which amp is connected to any of the JLid-COMM ports.
JLid-COMM Accessory Port: The LED associated with this port will light solid blue when a compatible JLid accessory is connected and powered, and amber if an incompatible connection is made.
Configuration: This 3-position switch determines how the VXi-HUB will be used in the system:

Standalone: Selected for single-HUB systems.
Primary: Selected for the Master VXi amplifier in a two-HUB system.
Secondary: Selected when downstream in a two-HUB system.