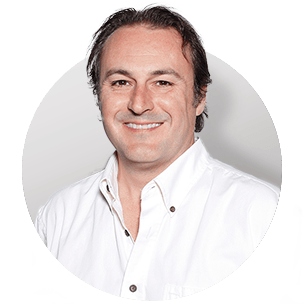 A seaworthy Sony
Sony's DSX-M55BT digital media receiver is made for marine use, so you can enjoy all your favourite tunes when you're out on your boat. Built-in Bluetooth® and a handy front USB input give you plenty of ways to play your digital music, while the coated circuit board, UV-resistant front panel, and anti-glare display ensure reliable performance for seasons to come.
A seaworthy Sony
Sony's DSX-M55BT digital media receiver is made for marine use, so you can enjoy all your favourite tunes when you're out on your boat. Built-in Bluetooth® and a handy front USB input give you plenty of ways to play your digital music, while the coated circuit board, UV-resistant front panel, and anti-glare display ensure reliable performance for seasons to come.
Bluetooth® convenience and more
The integrated Bluetooth offers Simple Secure Pairing, so you'll be streaming music and taking calls on the built-in microphone in no time. You can also plug your iPod®, iPhone®, Android™ smartphone, or other device into the front USB port and play MP3 or WMA files while charging the device. The display shows song title and artist info, then gives you caller ID when you get a call.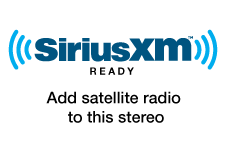 SiriusXM satellite radio
You can also add a SiriusXM satellite radio tuner (not included, requires subscription). Satellite radio offers an unparalleled variety of music, news, sports, and talk, and your favourite channels will stay with you, even when you're miles offshore. No wonder it's a feature more and more boaters are looking for.
Get the sound you want
The DSX-M55BT features a built-in Dynamic Reality Amp that's designed to produce plenty of power without noise or distortion. You can also customize the sound to suit your musical tastes using the built-in 5-band equalizer. If you like bass-heavy music, Sony's Mega Bass really brings the beat. And the 2-volt rear-channel and subwoofer RCA preouts will come in handy when you expand your system in the future.
Installation note: This marine radio is weather-resistant, not water-proof. We recommend mounting it in a water-resistant enclosure or using a receiver cover for best performance.
iPod/smartphone note: If you're going to use your iPod or smartphone with this receiver, be sure to check "Details" for compatibility information.
Bluetooth note: Use of this receiver's Bluetooth features will depend upon your phone's Bluetooth capabilities. Learn more in our article explaining Bluetooth profiles.
This marine digital media receiver will not play CDs.
READ LESS
Product highlights:
General features:
marine digital media receiver with AM/FM tuner (doesn't play CDs)
built-in amplifier (17 watts RMS CEA-2006/55 peak x 4 channels)
integrated Bluetooth with Simple Secure Pairing
plays MP3 and WMA files
partially detachable face with low glare LCD display
conformal-coated circuit boards resist moisture
USB port compatible with iPod®, iPhone®, Android™ smartphone
Audio features:
Dynamic Reality Amp
5-band equalizer with 8 presets
Digital Clarity Tuner with Radio Data System (RDS)
Expandability:
compatible with SiriusXM satellite radio tuner
inputs: front USB input, front AUX input
outputs: 2-volt rear-channel & subwoofer RCA preouts
Other features and specs:
Passenger Control for iPhone and iPod devices
wireless remote control
CEA-2006 compliant
chassis width: 7.175"
chassis height: 2.085"
nose width: 7.385"
nose height: 2.285"
warranty: 1 year
MFR # DSXM55BT
What's in the box:
Marine digital media receiver (10A fuse)
Face
Sleeve (installed)
Trim ring (installed)
Wiring harness
Remote control (RM-X232)
CR2025 Lithium battery (installed in remote)
2 Radio removal tools
4 Flathead ISO-mount screws
Face-fixing screw
Aux input rubber plug
Operating Instructions (En/Fr)
Installation/Connections sheet (En/Fr)
Face fixing screw note
Important Notice For Dealer
"About the supplied cap (AUX)" note
Customer reviews for Sony DSX-M55BT
Loading...
Loading reviews...
Average review:
4.5 out of 5 stars
Customer photos
This review was collected as part of a promotion
More details on the Sony DSX-M55BT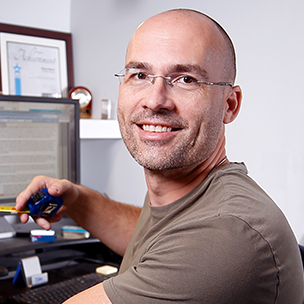 Researched by Crutchfield's

Stacey B.
Features & specs
Expandability
AUX Input
Front
Audio/video Input
---
USB Input
Front
USB Port Power
1A
Backup Camera Input
No
Second Camera Input
No
CarPlay
No
Android Auto
No
Siri Control
No
Alexa Voice Control
N
Android Control
Yes
Memory Card Slot
USB memory
Bluetooth Compatible
Built-in
Satellite Radio Ready
SiriusXM
HD Radio
No
Navigation
---
iPod Compatibility
Full size
Classic
Nano
5Gen and newer
Touch
3Gen and newer
iPhone
3GS and newer
General
RMS Power (CTA-2006)
17 watts
RMS Power (Manufacturer)
---
Peak Output
55 watts
RMS Power Bandwidth
20-20kHz
Preamp Outputs
4-channel
Sub Preamp Outputs
Yes
Switchable Rear Preamp Outputs
No
Video Screen
No
Navigation App Compatible (iOS)
Navigation App Compatible (Android)
Preamp Voltage
2 volts
Screen Size
0
Screen Type
N/A
Display Color
White/Black
Key Button Color
Blue
EQ Bands
5
Wireless Remote
Yes
Steering Wheel Control Compatible
Adapter required
Parts Warranty
1 Year
Labor Warranty
1 Year
Tuner
FM Sensitivity
7 dBf
European Tuning
No
Seek/Scan
Seek
Radio Data System
Yes
File Playback
Music File Playback
MP3, WMA, FLAC
High-res Playback
N
Product Research
Marine, Display & Remote Features
Built-in Bluetooth
Android & iPhone Integration
USB & Aux Connectivity
Pandora+SiriusXM+AM/FM Radio
Audio Section
Marine, Display, & Remote Features
Marine Rated:
The Sony DSX-M55BT marine-rated digital media receiver is ready for the marine environment with a UV resistant coating and coated circuit board. The Sony marine receiver is specifically designed to withstand the ASTM G154 test for UV resistance. This means the faceplate is treated to resist fading and discoloring after prolonged exposure to UV light. The marine receiver uses coated circuit boards which safeguards them from the humid marine environment.
Detachable Face w/ Caution Alarm: The DSX-M55BT features a detachable face for theft prevention. No face case is included with this unit. An optional soft face case (142DFC1X, sold separately) can be purchased for this unit. A face-fixing screw is supplied for making the face non-detachable, if desired. If you turn the ignition switch to the Off position without detaching the front-panel, the caution alarm will sound for a few seconds. The alarm will only sound if the built-in amplifier is used.
High-Contrast LCD: The head unit's LCD screen has 5x higher contrast than conventional screens, and the optimized viewing angle makes reading easy for drivers. The LCD screen displays source information, clock, station ID, and track data when playing back digital files from your external USB devices.
Auto Scroll: The Auto Scroll feature allows long displayed items to scroll automatically across the display when the track is changed on a USB device.
Dimmer: The DSX-M55BT feature a dimmer mode to dim the brightness of the display. You can choose from either Dimmer On or Dimmer Off.
Sound Synchronization: Synchronized button illumination pulses in time to the beat, or changes with the sound levels of the music track.
Display Illumination/Clock Display: Pressing the Source/Off button once will switch sources. Pressing and holding the Source/Off button for one second will turn off audio output, but the clock display and button illumination remain on. To turn the unit off completely, you must press and hold the Source/Off button for two seconds.
Auto Off: When installing in a vehicle without an accessory power wire at the radio location, you can set the unit to turn off all lighting a set amount of time after you turn the power off. The Auto Off feature can be set to 30 seconds, 30 minutes, 60 minutes, or No.
Remote Control: The Sony DSX-M55BT comes with an IR wireless remote control and features a SWC input for compatibility with your vehicle's steering wheel controls via a separate adapter (sold separately).
IR Remote: The DSX-M55BT comes supplied with an IR remote control for wireless operation of the digital media receiver. The included wireless remote allows you to control the basic functions of the Sony head unit while keeping your eyes on the road.
SWC Compatible: The head unit rear-panel 3.5mm wired remote input can also be used to keep your vehicle's factory radio steering wheel remote controls when used with an optional steering wheel audio control adapter (sold separately).
Built-in Bluetooth
Bluetooth Technology: The Sony DSX-M55BT is equipped with built-in Bluetooth (version 3.0), allowing you to make and receive phone calls wirelessly through the receiver; as well as stream music wirelessly from your smartphone to the head unit. In order to use Bluetooth wireless technology, your phone must also be Bluetooth compatible and be able to interpret certain profiles. This unit is compatible with the following Bluetooth Profiles:
Hands-Free Communication: HFP 1.6 (Hands Free Profile), PBAB 1.0 (Phone Book Access Profile).
Audio Streaming: A2DP 1.3 (Advanced Audio Distribution Profile), AVRCP 1.3 (Audio/Video Remote Control Profile).
Note: Due to the differences in Bluetooth technology, some Bluetooth enabled devices may be incompatible, function improperly, or may not support all features when used with the Sony DSX-M55BT.
Simple Secure Pairing (SSP): With Secure Simple Pairing (SSP), you can easily pair a Bluetooth enabled phone to the Sony receiver without having to enter pin codes or go through complicated settings. The unit also provides NFC pairing for Android and USB pairing for iPhone.
Near Field Communication (for Android): Android (OS 4.0+) smartphones that have Near Field Communication (NFC) pair simply by touching the Android device's NFC tag to the head unit's NFC tag on it rotary-knob. For older Android smartphones with earlier operating systems, download the NFC Easy Connect app from Google Play to use the head unit's NFC pairing function.
USB Pairing (for iPhone): You can pair your Apple iPhone (iOS 5.0+) by simply connecting it to the Sony head unit via USB and activating the Bluetooth function on your Apple device.
Hands-Free Communication (w/ Integrated Mic): The Sony DSX-M55BT supports Bluetooth hands-free communication for your Bluetooth enabled cell-phone. Bluetooth hands-free communication helps to minimize distraction while driving by allowing you to control your mobile phone from the head unit, so you don't have to touch your mobile phone. The controls of the DSX-M55BT can be used to dial a number, answer an in-coming call, or end a call. The unit also features an integrated front-panel microphone (featuring adjustable gain), so you can carry on your side of the conversation while listening to the caller through your vehicles speakers. And thanks to the latest Hands-Free Profile (HFP 1.6) with wideband speech capability, the DSX-M55BT provides more natural sound quality and details during wireless calls. During a conversation, you can switch between the Private Mode (talking directly on your cell phone) and the Hands Free Mode.
Answering Calls: Incoming calls can be answered manually or automatically (between 3-10 seconds) through the Sony head unit, while the ring tone is output from your car speakers and the caller's name or phone number is displayed on the head unit's LCD. Incoming calls can also be rejected if desired.
Dialing a Number: Using the DSX-M55BT , you can dial a phone number in one of the following ways.

Entering Phone #: Allows you to manually dial a phone number using the unit's control dial.
Preset Dial: You can store up to 6 contacts in the preset dial for quick dialing.
Phone Book: You can store up to 1,000 contacts in the unit's phone book. Up to a 40 character name can be input for each contact.
Call History: The unit will store the last 20 calls, allowing you to select a previous phone number quickly from the list.
Voice Dial: You can make a call using the voice tags stored on your connected cellular phone.
Redial: Use to easily redial the last number you called.
Wireless Audio Streaming: The Sony DSX-M55BT digital media receiver supports wireless audio playback (AD2P) and control (AVRCP) of a Bluetooth-enabled smartphone or audio player, plus song/artist information display. You are able to stream your stored music library on your Bluetooth-enabled smartphone, as well as music apps downloaded on your smartphone to the Sony DSX-M55BT for playback. You can control basic playback functions like Play/Pause & Previous/Next Track from the head unit's front-panel. However, advanced music browsing will still need to be done from your Bluetooth mobile device. The head unit will also display your stored music and music app's song information; such as Artist name and Song/Album title (not compatible with all apps).
Note: When an incoming call or outgoing call is in progress from your Bluetooth enabled mobile phone, audio streaming will be paused so you can take your call. Once the call is finished, your streaming music will resume.
Siri Eyes Free Control: When paired and connected to an iPhone with Siri via Bluetooth, the Sony DSX-M55BT has the ability to access Siri through its front-panel control and external microphone. Simply activate the "voice dial" function on the DSX-M55BT to engage Siri and use the integrated microphone to communicate with Siri. Siri's voice will heard through your vehicle's speakers. All Siri functions including hands-free calling, music search, setting reminders, text-messaging, audible navigation, and more can be done through the head unit and its microphone. You can ask Siri to get directions to a destination and the turn-by-turn instructions will heard through your vehicle's speakers, while the on-screen map still displays on your iPhone with Siri. The head unit's audio is attenuated while Siri provides audible directions.
Note: The head unit will only display hands-free calling and Bluetooth audio information (all other functions of Siri are only audible through the DSX-M55BT; visual data will still need to be viewed from your iPhone device).
Android & iPhone Integration
Android Connectivity (via MTP): The Sony DSX-M55BT provides playback of stored music files on select Android (OS 4.0+) devices through its front-panel USB MTP-compatible port. You also get basic playback controls (like Play/Pause & Previous/Next Track) from the receiver's front-panel. In addition, you are able to view song/artist information on the receiver's front-panel LCD. Simply connect your compatible Android device with the microUSB-to-USB cable that came with your device. The unit's USB port (1A) will also charge your Android device while connected; the vehicle's accessory key must be set to the 'ACC' or 'On' position.
Note: During connection, you cannot use your Android smartphone's touchscreen to control music playback and you cannot select music apps from your smartphone for playback. However, you can continue to listen to stored music on your Android smartphone through the head unit while you check your Calendar, Facebook, Texts, etc on your phone.
USB 1-Wire iPod/iPhone Control: The DSX-M55BT 's front-panel USB port allows you to connect your iPod/iPhone via the included iPod dock or Lightning connector-to-USB cable that comes with your iPod or iPhone (not included with the head unit). This USB 1-Wire for iPod/iPhone connection lets you directly connect, charge, & control select iPod/iPhones via the USB jack on the front of the unit, as well as view metadata like song title & artist name on the front display.
Bypass iPod DAC: The USB connection allows your iPod/iPhone's stored music to be loaded instantly to the head unit and sound quality to be maximized through the head unit's 24-bit D/A converter (bypassing iPod/iPhone DAC), allowing for a Signal-to-Noise ratio up to 120dB.
Music Navigation: You can control your connected iPod/iPhone from the head unit's front-panel or included remote. The Quick-BrowZer feature allows you to browse your iPod/iPhone's music library by Artist, Album, Song, Genre, Playlist, or Podcast from the head unit. The unit also offers Repeat (Track/Album) & Shuffle (Album) playback modes for iPod/iPhone. You can also select "Passenger" mode, to control your Apple device from its own clickwheel or touchscreen.
Information Display: The head unit will display your iPod/iPhone's music file information, including - Track #, Elapsed playing time, Song title, Artist name, and Album label.
Charging: While connected and the ignition switch is set to ACC or ON, the head unit's USB connection (1A) will power and charge your iPod/iPhone. If your iPod/iPhone has no initial battery charge, then this unit will not recognize it.
iPod/iPhone Compatibility Chart: The Sony DSX-M55BT is "Made for iPod/iPhone" compatible and supports the following iPod/iPhone model features (as of 2/16/2017):
Apple Device
Generation
Tested Version
Media Type
Control Type
Display Type
Bluetooth
Charge
Audio
Video
Head Unit
iPod/iPhone
Pandora
Artist/Song Text
Track Info
Phone
Audio
Siri
iPhone
3GS
6.1.6
Y
N
Y
Y
N
Y
Y
Y
Y
N
Y
4
7.1.2
Y
N
Y
Y
N
Y
Y
Y
Y
N
Y
4S
9.3.5
Y
N
Y
Y
Y
Y
Y
Y
Y
Y
Y
SE
10.2.1
Y
N
Y
Y
Y
Y
Y
Y
Y
Y
Y
5/5C5S
10.2.1
Y
N
Y
Y
Y
Y
Y
Y
Y
Y
Y
6/6+/6S/6S+
10.2.1
Y
N
Y
Y
Y
Y
Y
Y
Y
Y
Y
7/7+
10.2.1
Y
N
Y
Y
Y
Y
Y
Y
Y
Y
Y
touch
3rd
5.1.1
Y
N
Y
Y
N
Y
Y
N
Y
N
Y
4th
6.1.6
Y
N
Y
Y
N
Y
Y
N
Y
N
Y
5th
10.2.1
Y
N
Y
Y
Y
Y
Y
N
Y
Y
Y
6th
10.2.1
Y
N
Y
Y
Y
Y
Y
N
Y
Y
Y
nano
5th
1.0.2
Y
N
Y
Y
N
Y
Y
N
N
N
Y
6th
1.2 PC
Y
N
Y
Y
N
Y
Y
N
N
N
Y
7th
1.02PC
Y
N
Y
Y
N
Y
Y
N
Y
N
Y
classic
80GB
1.1.2
Y
N
Y
Y
N
Y
Y
N
N
N
Y
120GB
2.0.1
Y
N
Y
Y
N
Y
Y
N
N
N
Y
160GB
2.0.4
Y
N
Y
Y
N
Y
Y
N
N
N
Y
Note: Apple iPod/iPhone software updates may change functionality results. If you download a newer software version, you may need to reset the head unit and your iPod/iPhone to regain functionality. If this doesn't work, you may need to wait until a newer software update is available.
USB & Aux Connectivity
Front-Panel USB Port (MSC/MTP compatible): The digital media receiver is equipped with a front-panel USB (type-A) port that can be used for plugging in a USB (MSC) Mass Storage Class or a USB MTP (Media Transfer Protocol) device; such as select Android devices, digital audio players, and thumbdrives or flashdrives. The head unit supports playback of a variety of music files (including MP3, WMA, FLAC) stored on a compatible USB device. You are able to browse and control playback of the compatible files stored on your USB device through the head unit's touchscreen, as well as view song/artist information. USB portable audio devices that can be charged via USB will be charged when plugged into the receiver's USB port (max. 1A), and the vehicle's ignition switch is set to ACC or On.
Compatible Music Files: The Sony DSX-M55BT supports the following types of MP3, WMA, and FLAC files downloaded to a USB MSC/MTP device.
Media Type
USB Storage Device
File System
FAT 12/16/32
Playable File Types
MP3: 8-320kbps; 16-48kHz
WMA: 32-192kbp; 32-48kHz
FLAC: 16/24-bit; 44.1-48kHz
Maximum # of Folders/Files
256 folders/256 files
Tags
ID3 tag (version 1.0/1.1/2.2/2.3/2.4), WMA tag, Flac tag
Display Information: The digital media receiver can display the following ID3/WMA/FLAC-tag information (Track number, Elapsed Playing Time, Song Title, Artist Name, or Album Title).
Quick-BrowZer: The unit's Quick-BrowZer feature allow you to search for a track on a USB device easily by category (Genre, Artist, Album, or Playlist).
Jump Mode: Jump Mode gets you closer to the song you want by allowing you to fast forward through a music category in 10% increments.
Front-Panel Auxiliary Input: A front-panel stereo 3.5mm mini-jack is provided to allow the connection of a portable audio source. Just connect your portable digital music player to this unit, and you can listen to the audio from the portable player through the speakers in your mobile audio system. The volume level of the auxiliary input is adjustable from -8 to +18 dB to compensate for any difference between the unit and your portable device.
Pandora+SiriusXM+AM/FM Radio
Pandora Internet Radio: The Sony DSX-M55BT digital media receiver lets you playback and control the Pandora Internet Radio music service that is being streamed to your Apple iPhone or Android smartphone. The Sony DSX-M55BT will also display Artist, Album, & Song information provided by the Pandora app on your iPhone or Android smartphone. Your iPhone (iOS 9.0+) will need to be connected to the head unit's front-panel USB port with the latest version of the Pandora App from Apple's App Store. Your Android smartphone must be connected via Bluetooth to the Sony DSX-M55BT (no hard-wired connection required); your Bluetooth-enabled Android smartphone must have the latest version of the Pandora App from the Google Play Store. Your Android smartphone must also support A2DP/AVRCP/SPP Bluetooth profiles. Your iPhone or Android smartphone will need an active Data Plan account with connection to the Internet via 3G, EDGE, LTE (4G), or WiFi. In addition, you will need an active Pandora music service account. The Sony DSX-M55BT provides the following control over the Pandora music service streamed to your USB-connected iPhone or Bluetooth-enabled Android smartphone.
Station List: You can select Pandora stations from your Station List by date or alphabetically (A-Z).
Skip Songs: You can skip song tracks within a station. You cannot skip back to a previous song. Pandora limits the number of skips allowed.
Thumbs Up/Down: You can give songs a thumbs up or thumbs down to help Pandora personalize stations to suit your preferences.
Bookmarking: The song or artist currently being played can be bookmarked & stored in your Pandora account.
Note: Access to the Pandora service will depend on the availability of a cellular and/or WiFi network for purposes of allowing your iPhone or smartphone to connect to the Internet.Pandora is not supported in Canada and only available in the United States.
SiriusXM-Ready: The Sony DSX-M55BT is SiriusXM-Ready and compatible with the SiriusXM Connect Vehicle Tuner (220SXV300 sold separately). The SiriusXM Connect Vehicle Tuner supports SiriusXM programming with access to 175+ SiriusXM channels via subscription; check out the most popular SiriusXM subscription packages here. Additional features of the SiriusXM Connect tuner include:
Channel list displays a list of all available channels
Category Search searches for channels in a certain category
Displayed Information such as Channel Name, Artist Name, & Song Title can be viewed on the head unit's LCD
Up to 18 SiriusXM Satellite Radio station presets
Channels containing unsuitable content for children can be blocked
Note: A separate SiriusXM Satellite Radio subscription is required (operates on the XM Network). However, you can easily add this SiriusXM tuner to an existing Sirius or XM account for a Multi-Radio Discount Plan.
Digital Clarity Tuner w/ RDS: The Sony DSX-M55BT digital media receiver is equipped with a Digital Clarity Tuner for clear AM/FM stereo sound with digital processing technology. The Radio Data System (RDS) feature displays radio broadcast information such as artist & track information when listening to compatible AM/FM stations. The radio features 5 memory bands to store and receive AM/FM stations. You can store up to 6 presets in each in band (FM 1-3/AM 1-2), for a total of 18 FM presets and 12 AM presets. Presets can be stored automatically using the Best Tuning Memory (BTM) feature.
Audio Section
Dynamic Reality Amp: The redesigned, internal Dynamic Reality Amp circuitry boasts 47% lower internal resistance compared to conventional receivers, delivering 55 watts x 4 channel (peak power) to your interior speakers. This allows you to crank up the volume while maintaining low distortion, low noise levels and smooth frequency response. Your music isn't just louder, its clearer too. The power output specs for the DSX-M55BT are as follows:
Continuous Power Output: 17 watts RMS x 4 channels (at 4 ohms, 20Hz-20kHz, 1% THD-N)
Peak Power Output: 55 watts x 4-channels (208 total watts)
Note: The power specifications for the Sony DSX-M55BT are compliant with the CEA-2006 Mobile Amplifier Power Testing and Measurement standards from the Consumer Electronics Association (CEA). These standards were developed as a way to equitably compare power specs from model to model and between manufacturers.
Rear & Sub Preouts: The Sony DSX-M55BT digital media receiver is equipped with a set of 2V rear-channel & subwoofer RCA preouts. The rear-channel outputs are fading, while the subwoofer outputs are non-fading. There are no front-channel preouts.
Sub Controls: The DSX-M55BT's subwoofer output offers a built-in low-pass crossover (80/100/120Hz), phase switch (normal/reverse), and independent level control (-/+6dB).
EQ5: You can select an equalizer curve from eight music types; Country, Soul, Electronica, R&B, Pop, Rock, Hip-Hop, Jazz, Dance, Custom, or Off (flat). The Custom EQ5 mode allows you to make your own equalizer settings. You can adjust the level (+/-8dB) of five different frequency bands - 100Hz, 250Hz, 1kHz, 4kHz, & 12.5kHz. .
Mega Bass: The Mega Bass feature reinforces the head unit's bass sound in synchronization with the unit's volume level. Mega Bass can be set to 1, 2, or Off.
Beep Tone: The in-dash head unit provides an audible beep to confirm button operation. This function can be turned On or Off.
Loading...
Loading accessories...
Loading...
Loading articles...