About the Code Alarm CA1055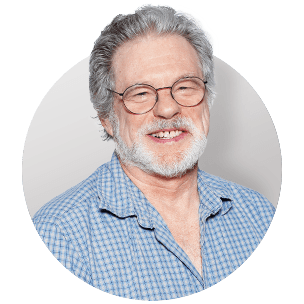 Secure your vehicle
Your car may have a keyless entry remote, but that doesn't mean you've got a security system built in as well. And even if you have a factory-installed security system, very few of them include a siren and an impact sensor, for instance — essential features if you want to stop a thief from smashing a window and taking what they want.
Secure your vehicle
Your car may have a keyless entry remote, but that doesn't mean you've got a security system built in as well. And even if you have a factory-installed security system, very few of them include a siren and an impact sensor, for instance — essential features if you want to stop a thief from smashing a window and taking what they want.
Features
Code Alarm's CA1055 keyless entry and security system protects your car and its contents with an impact sensor and more, and gives you the convenience of remote door locking. The dual-stage shock sensor system's siren chirps a warning with the first impact, then goes off full blast if the intrusion continues. The system includes:
a dual-stage magnetic shock sensor that detects unauthorized tampering;
a powerful 125 dB weatherproof siren;
two 4-button remote controls;
remote door lock and unlock;
a starter interrupt feature which shuts down ignition during unauthorized use.
DBI port for direct interface connection
More features
Carjacking protection and automatic rearming provide additional safety features. The CA1055 also has an override switch for valet parking, while the "silent choice" feature allows you to arm and disarm your car alarm without disturbing your neighbors. The car-finding feature will sound your alarm at low volume so you can find your car quickly in a crowded parking lot.
IMPORTANT:
If you know how to use a multimeter and have experience working with your vehicle's electrical system, you should be able to install this security system yourself. If not, please consider having your system professionally installed.

To ensure vehicle compatibility, please enter your vehicle information. Your order will be reviewed by our Car Experts group, who will contact you if further information or recommended accessories are needed.
READ LESS
Product highlights:
automotive keyless entry and security system
two 4-button transmitters (range: up to 1,000 feet)
dual-stage impact sensor — chirps when the vehicle's bumped and sets off the alarm with further violations
125 dB weatherproof siren
starter interrupt
anti-carjacking protection
Other Features:
progressive car finder (alarm sounds quietly, then increases volume)
panic alarm with randomized Real Panic Sound
valet mode overrides alarm
silent arm and disarm
DBI port for vehicle interface connection
warranty: limited lifetime
MFR # CA1055
What's in the box:
Code Alarm CA1055 owner's manual
CA-1055 control module (with 6" antenna attached)
2 CAT4P 4-button 1-way remote transmitters (each with key ring and CR2032 battery installed)
125dB Weatherproof siren with 10" power/ground wires
36" 5-Pin Power/ground Harness with in-line 15A ATO fuse (part #10327072)
36" 6-Pin Input/Output Harness (part #10327080)
36" 2-Pin Door Lock Output harness (part #10312951)
SPDT Relay and socket for starter interrupt with attached 6" 4-wire harness (part #10311232)
Valet Switch with attached 39" 2-wire harness (part #10311190)
Status LED with attached 40" 2-pin harness (part #10311180)
Owner's Guide
Installation Quick Reference Guide
Code-Alarm window decal
Customer reviews for Code Alarm CA1055
Average review:
4.5 out of 5 stars
Customer photos
This review was collected as part of a promotion
More details on the Code Alarm CA1055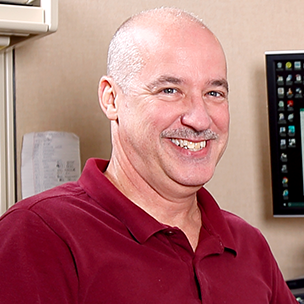 Researched by Crutchfield's

Russ B.
Product Research
Alarm Features
Overview: The Code-Alarm CA1055 Vehicle Security and Keyless Entry System, a part of the Professional Series line, will protect your vehicle and its contents, and can remotely lock or unlock your doors. It comes with two remotes.
Remotes: The CA1055 comes with two 1-way, 4-button remote transmitters (CAT4P). The remotes have four buttons for lock, unlock, vehicle locator/panic mode, and trunk release. Each requires one CR2032 battery (installed).
Data Bus Interface (DBI) Port: The alarm's control module has a 4-pin Data Bus Interface (DBI) port, which allows you to plug in an optional FlashLogic FLCAN Transponder/Door Lock/Remote Start Interface directly into the system. These modules, compatible with many late model vehicles, can save considerable installation time by eliminating the need to find and splice various wires within the vehicle. Typical connections that are made with the interfaces include tachometer, brake, door locks, and ignition/starter.
Note: Even with the interface, there will be some required splicing into your vehicle's factory wiring.
125dB Siren: The CA1055 includes a siren which emits a single tone pattern at 125dB, which is equal to the threshold of pain in humans. Its compact size (2-3/4" x 1-5/8" footprint, 2-1/4" horn diameter) gives you additional mounting flexibility. The weatherproof design keeps the siren operating flawlessly in the harsh, under hood environment.
Silent Choice: The Silent Choice feature allows you to control the arm/disarm chirps from the remote control. When Silent Choice is activated, a second press of the "lock" button is required to activate an audible arming response from the vehicle. The system default is Silent Choice disabled, which means the alarm will chirp for arm and disarm on the first button press.
Active/Passive Operation: The system can be programmed for passive or active arming and door locking. Active arming/locking requires the use of the remote to arm the system or to lock the doors. When programmed for passive operation, the doors lock and the system is armed automatically 1 minute after the last door is closed.
Hidden Alarm: If desired, you can activate the Hidden Alarm function, which silences the siren and horn if the security system is triggered.
Door Locks/Trunk Release: The alarm can lock and unlock the vehicle's doors using the remotes. The alarm can be wired to work with positive or negative switching locks, reverse polarity, and positive or negative multiplexed door locks. In addition to unlocking and locking the doors, the system can also open the vehicle's trunk or hatch.
Note: When interfacing with any other type of factory door lock system besides negative switching locks, or when adding aftermarket actuators, two relays (such as two 120E5000s) or a door lock module (220DLRKP) will be required. If your vehicle requires the use of a Data Integration module that controls your factory door locks, no extra parts besides the Data Integration module will be required.
Shock Sensor: The built-in dual-stage magnetic shock sensor will respond with a warning chirp when there is a light impact to the vehicle. Harder impacts will fully trigger the alarm. You can bypass the shock sensor for one arm cycle, and will default back to normal operation the next time the system is armed. The shock sensor's sensitivity can be adjusted if needed.
Starter Interrupt Output: When the alarm is triggered, the system will disable the vehicle by interrupting the circuit to the starter via a relay. As long as the system is in alarm mode, the vehicle's engine cannot be started, preventing a possible theft. The relay needed to install this feature is included with the alarm.
Personal Protection Alarm Mode: The alarm's Personal Protection or Panic Mode will activate an alert when you press and hold the panic button continually for three seconds. The transmitter's normal functions are suspended during panic mode, except to allow you to lock or unlock the doors. You can manually shut off the alarm with the transmitter, or the system will automatically stop after 30 seconds.
Real Panic Sound (RPS): During panic and alarm trigger modes, the horn and/or siren will sound in a randomized pattern. This draws more attention to the vehicle than alarms without this feature.
Progressive Car Finder: To assist you in locating your vehicle in a crowded parking lot, the Progressive Car Finder feature will sound the alarm and/or honk the horn five times at low volume. If you have not located the vehicle, the system will repeat the action at increasingly higher volumes (low, medium, high) with each press of the button.
Carjack Mode: The CA1055 features a Carjack mode, which must be turned on in system programming. The Carjack mode provides a delayed and progressive alarm response, starting with siren chirping, to full alarm with flashing parking lights, to starter kill activation, rendering the vehicle disabled.
Accessories
FlashLogic Interface Module: The optional FlashLogic FLCAN Databus Interface Module communicates with your vehicle's Databus to provide plug-in capability for various functions of the Code-Alarm security system. Typical functions include tach input, door trigger, dome light supervision, factory alarm arm/disarm, trunk/hatch open, diesel glow plug input, remote start, and factory keyless entry controls. Compatibility and available functions vary depending upon year, make, and model of vehicle.
Note: Before installing, the FlashLogic module will need to be configured for your specific vehicle via web-update. Some splicing into factory wiring will be required.
Universal Transponder Interface (UTI): The optional Universal Transponder Interface works with vehicles that use an "immobilizer" key system, allowing you to operate the alarm system without interfering with the vehicle's anti-theft features. The UTI works with vehicles that have a transponder or RF-based immobilizer, including the GM Passkey systems.
Digital Tilt Sensor: The optional Code-Alarm Digital Tilt Sensor can detect when the angle of your vehicle changes and trigger the alarm to protect you from tow trucks and tire or wheel thieves. After you have parked your vehicle, the DUB1 has a digital self-leveling feature to determine the angle of your parked vehicle. If that angle changes due to the vehicle being jacked up or towed, it will trigger a full alarm in the security system.
Door Lock Actuators: Power door locks can be added to a vehicle with manual door locks with a Door Lock Actuator, enabling you to lock/unlock your doors with the CA1055's keyless entry feature. A Standard 2-wire Door Lock Actuator is available for normal manual door locks. For cable-driven door locking systems, a Motor Clutch-type Door Lock Actuator and a Cable Kit will be needed. You will need an actuator for each door you want to control.