About the Alpine CDA-9883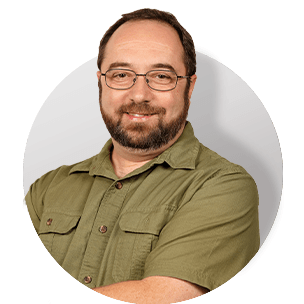 Alpine's CDA-9883 CD receiver powers your music with a high-powered internal amplifier. Your music will sound full-bodied and strong at normal listening levels, and you'll have the headroom to really crank the volume when you want to. You'll also find a stylish fold-down face, easy-to-use controls, and plenty of options for expanding your system.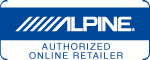 Alpine's CDA-9883 CD receiver powers your music with a high-powered internal amplifier. Your music will sound full-bodied and strong at normal listening levels, and you'll have the headroom to really crank the volume when you want to. You'll also find a stylish fold-down face, easy-to-use controls, and plenty of options for expanding your system.
Alpine's Bass Engine® feature lets you adjust the centerpoints of your treble and bass controls so you can really shape your tone. Three sets of preamp outputs provide connections for adding external amplifiers. If you have a subwoofer, Bass Engine's low-pass filter will keep the bass smooth and tight, while a high-pass filter ensures that your speakers aren't overloaded by too much bass.
Just add the optional iPod® connecting cable to activate Alpine's Full Speed controls for your iPod. You can also add a satellite radio, CD changer, or HD Radio™ tuner. Play it safe in your car with Alpine's optional Bluetooth® adapter, which creates a wireless interface for your cell phone or Bluetooth capable music player.
READ LESS
Product highlights:
General features:
CD receiver with built-in amplifier (18 watts RMS/50 peak x 4 channels)
plays CDs, CD-Rs, and CD-RW discs, including discs loaded with MP3, WMA, and AAC music files (except Digital Rights-protected files)
fold-down, detachable face
optional remote control
Audio features:
Bass Engine (bass center frequency, width, and level, plus treble center frequency and level adjustments)
high-pass filter
Expandability:
Full Speed iPod controls (requires Alpine's interface cable, $29.99) with percentage search — each of the six radio preset buttons jumps over a designated percentage (0, 17, 33, 50, 67, or 83 percent) of your playlist
compatible with Alpine's Bluetooth adapter, HD Radio tuner, and satellite radio (tuner, antenna, and subscription required)
inputs: optional auxiliary input
outputs: three sets of 2-volt preamp outputs (subwoofer output has bass level control and a low-pass filter)
compatible with most factory steering wheel audio controls (adapter required)
Other features and specs:
What's in the box:
Alpine CDA-9883 owner's manual
CD/MP3/WMA/AAC receiver
10-amp fuse (installed)
Wiring harness
Sleeve
Trim ring
Face
Hard plastic face case
4 Flat-head ISO-DIN screws (M5 x 8mm)
Face fixing screw
2 Radio removal tools
Owner's Manual (English/French/Spanish)
Customer Care Registration card
Alpine CDA-9883 reviews
Average review:
Customer photos
This review was collected as part of a promotion
More details on the Alpine CDA-9883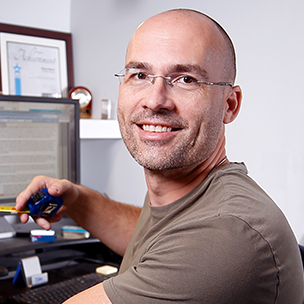 Researched by Crutchfield's

Stacey B.
Product Research
Features
External Device Controls
Features
CEA-2006 Compliant: The specifications given by Alpine for the built-in amplifier comply with the CEA-2006 mobile amplifier power testing and measurement standards from the CEA (Consumer Electronics Association). All manufacturers who comply with the standard can display the CEA-2006 logo on their product.
MP3/WMA/AAC Playback: This unit can play CD-ROM, CD-R, and CD-RW discs containing MP3, WMA, and AAC files recorded using the ISO 9660 Level 1 or Level 2 formats. MP3 files with bit rates from 8 kbps to 320 kbps, WMA files with bit rates from 48 kbps to 192 kbps, and AAC files with bit rates from 16 kbps to 320 kbps are supported. Variable bit rates are also compatible. Up to 510 files/folders and a maximum of 255 folders can be read from one disc. ID3 tags v1 and v2, and WMA tags are supported; track title, artist name, and album name ID3 tag data can be displayed.
Text/File/Folder Quick Search: When you're playing a disc with CD Text, ID3, or WMA tags, you can easily search for a track or file by its title. Once you have activated the search mode, you can use the rotary encoder to quickly scan through the titles to locate the desired track, and select it by pressing the play button.
Bass Engine: Bass Engine functions provide control over your system, so you can tailor the sound to your personal tastes. Bass Engine includes the following functions:
Bass Control:

Bass Center Frequency: 60Hz, 80Hz (default), 100Hz, or 200Hz
Bass Band Width (Q): Q1 (narrow), Q2, Q3, or Q4 (wide)
Bass Level: -7 to +7 (-14dB to +14dB in 2dB steps)

Treble Control:

Treble Center Frequency: 10kHz (default), 12.5kHz, 15kHz, or 17.5kHz
Treble Level: -7 to +7 (-14dB to +14dB in 2dB steps)

High Pass Filter (HPF): speaker level and preamp outputs (other than the subwoofer output) have a selectable crossover (HPF); off (default), 80Hz, 120Hz, or 160Hz
Loudness: on/off
Defeat On/Off: reset the unit to its factory default bass and treble settings by turning the Defeat function on
Power IC Off: When an external amplifier is powering all the speakers in the system, you can turn the internal amp off, which will improve the sound quality.
Subwoofer Pre-out: In addition to the front and rear preamp outputs, the CDA-9883 has a dedicated subwoofer output with a variable level of 0 to +15.
Dimmer: This unit is equipped with an illumination lead; when the unit's dimmer mode is set to Auto and the illumination lead is connected to your vehicle's headlight circuit, the display and button illumination will dim to a fixed, preset level whenever the headlights are turned on. If preferred, you may choose the Manual dimmer mode setting, so the display and button illumination is dim at all times.
Interrupt Feature: When a device having the interrupt feature (such as a cellular telephone) is connected to the receiver, the audio signal will be automatically muted whenever the interrupt signal is received from the device. The supplied wiring harness contains a pink/black Interrupt lead that needs to be connected to the device's interrupt signal connection.
Angle Mounting: Alpine recommends mounting the CDA-9883 no more that 35° above horizontal.
Wireless Remote: The CDA-9883 is compatible with the optional RUE-4202 wireless remote control (item number 500RUE4202) or RUE-4190 (item number 500RUE4910). The unit has a remote control sensor on the upper right corner of the faceplate.
Steering Wheel Remote Compatibility: The CDA-9883 has a steering remote control input on the back panel. When used with the optional SWI-JACK interface (item number 127SWIJACK), you can retain the use of your factory steering wheel and/or rear seat radio controls when replacing the factory head unit in select vehicles. The SWI-JACK is compatible with over 95% of the vehicles made from 1986 to the present. Compatible vehicles include many Acura, Audi, BMW, Buick, Cadillac, Chevrolet, Chrysler, Dodge, Ford, GMC, Honda, Hummer, Infiniti, Isuzu, Jaguar, Jeep, Kia, Land Rover, Lexus, Lincoln, Mazda, Mercury, Mini, Mitsubishi, Nissan, Oldsmobile, Plymouth, Pontiac, Saab, Saturn, Suzuki, Toyota, and Volkswagens and Harley Davidson motorcycles. Please consult "What Fits My Car" to see if your vehicle is compatible.
Optional Auxiliary Input: With the optional KCA-121B Ai-NET/RCA interface cable or KCA-410C Versatile Link Terminal, you can input audio from an auxiliary source unit, such as a TV, VCR or portable unit.
Changer Name: You can change the name on the display to match the type of device connected to the CD changer input; Changer, USB, or Portable.
Clock Operation: This unit allows you to choose "keyed" or "unit on" clock operation. When the clock has been given display priority and the unit is turned off, the clock will be displayed whenever the ignition key is in the "on" or "accessory" position. If the clock is not given display priority, the clock is not displayed when the unit is off.
External Device Controls
USB Adapter Ready: With the optional KCA-620M USB adapter (item number 500KCA620M), you can connect and control MP3 players that have USB connections. In addition, if you have MP3s stored on a USB thumb drive, you can select and play those files from the head unit.
iPod Full Speed: The CDA-9883 has an iPod Direct Connection mounted on a 4" pigtail on the rear panel. When used with the optional KCE-422i Alpine Full Speed Connection cable (item number 500KCE422i), your receiver can interface with most Apple iPods with a dock connector. You can quickly and easily search through all of the music contained on your iPod by Playlist, Artist, Album, Song, Podcast, Genre, or Composer. You can view artist, album, song, and track number on the head unit's display. The unit can be used with the following iPod versions:
Fourth generation iPod: Version 3.1.1 or later
Fifth generation iPod: Version 1.1.2 or later
iPod photo: Version 1.2.1 or later
iPod mini: Version 1.4.1 or later
iPod nano: Version 1.2 or later
iPod classic: version 1.0 or later
Direct Search: When operating your iPod through the Full Speed connection, you can use the Direct Search function in Playlist, Artist, Album, or Song mode to quickly locate your music. Using the unit's preset buttons, you can quickly jump over a designated percentage of your song content:
Preset 1: 0% to 16% (of the song library)
Preset 2: 17% to 32%
Preset 3: 33% to 49%
Preset 4: 50% to 66%
Preset 5: 67% to 82%
Preset 6: 83% to 100%
HD Radio Ready: The CDA-9883 can receive HD Radio signals, including multicast broadcasts, when the TUA-T550HD HD Radio Tuner Module (item number 500TUAT550) is connected via the Ai-NET connector. The digital seek function allows you to search for only HD Radio stations if you prefer.
Satellite Radio Ready: There are several options for connecting an optional XM or SIRIUS Satellite Radio receiver to this receiver:
XM Satellite Radio: To receive XM Satellite Radio, you can connect the optional CNP2000UC XM Mini Tuner (220CNP20UC) and the Alpine CNP-ALP1 adapter cable (package item number 700XMALP1).
SIRIUS Satellite Radio:

Universal SIRIUS Tuner: You can connect the optional SIRIUS SC-C1 SIRIUS Connect Universal Vehicle Tuner, along with the Alpine KCA-SC100 SIRIUS satellite Radio interface (package item number 700SIRALPC) directly to the head unit.
SIRIUS Plug and Play: The KCA-SC100 (item number 500KCASC10) allows you to integrate many SIRIUS plug and play receivers. Compatible tuners include the Sportster, Starmate, Stratus, and Stiletto. You can control the satellite receiver from your head unit and use the Quick Search feature to browse all artists and songs currently playing on all channels. The SIRIUS text information also appears on the head unit display.

Auxiliary Input: A portable satellite radio receiver, such as the Delphi SkyFi3 or SIRIUS Sportster, can be connected to the head unit via an auxiliary input. (If the head unit doesn't include an auxiliary input, you will need the Alpine KCA-121B Auxiliary Input Adapter.)

Note: A subscription is also required to receive satellite radio programming from SIRIUS or XM.
Bluetooth Interface Ready: With the optional KCA-300BT Bluetooth adapter (item number 500KCE300B), you can make and receive calls hands-free on your Bluetooth-capable cellular phone, and communicate through a microphone (included with the Bluetooth interface) and your vehicle's speakers.
Ai-NET Compatible: An optional Ai-NET-compatible 6- or 12-disc CD changer (including MP3 and DVD Changers) may be connected to, and controlled by, the CDA-9883. With the KCA-410c Versatile Link Terminal (item number 500KCA410C), you can control multiple changers (up to 6) with this unit.
External Processor: You can enjoy DTS, Dolby Digital, and Dolby Pro Logic II surround sound with the addition of an Alpine PXA-H701 multi-channel processor and RUX-C701 controller.