About the Alpine SWR-1042D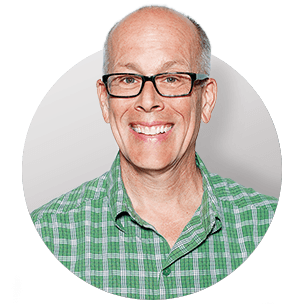 Big and bad and built for heavy-duty sound, Alpine's SWR-1042D 10" subwoofer delivers high-impact bass that you can hear and feel. Alpine has taken previous generations of its SWR Series subs and added the hottest technology for ground-pounding power and superb accuracy.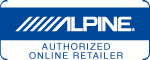 Big and bad and built for heavy-duty sound, Alpine's SWR-1042D 10" subwoofer delivers high-impact bass that you can hear and feel. Alpine has taken previous generations of its SWR Series subs and added the hottest technology for ground-pounding power and superb accuracy.
The pulp cone has been reinforced with Kevlar® (the material used in bulletproof vests) for extra rigidity, so it won't buckle under hard play. A rubber surround helps to maximize cone travel for deep bass, while withstanding the decay that can destroy a speaker. A redesigned thermal management system and aluminum airflow motor cover shed heat quickly for efficient operation and better power handling.
The 2" dual 4-ohm voice coils are big enough to handle lots of power while offering system wiring flexibility. The tinsel leads are virtually unbreakable — they're woven into the dual progressive Nomex spiders. An aluminum diecast frame provides a secure, non-resonant housing. The SWR-1042D is designed for use in sealed or ported enclosures.
Note: If you are wiring this DVC sub for lower impedance, make sure that your amp is compatible. Most car amplifiers are stable down to 2 ohms in standard mode, or 4 ohms in bridged operation.
READ LESS
Product highlights:
10" subwoofer with dual 4-ohm voice coils
Kevlar reinforced pulp cone with Santoprene™ rubber surround
cast aluminum frame with perimeter venting
frequency response: 26-600 Hz
power handling: 200-500 watts RMS (250 watts per coil)
peak power: 1,500 watts
sensitivity: 83 dB
top-mount depth: 6-7/8"
sealed box volume: 0.5-0.8
ported box volume: 0.6-1.3
warranty: 1 year
MFR # SWR-1042D
What's in the box:
Alpine SWR-1042D owner's manual
One 10" subwoofer
1 Rubber concealing ring
Two 3" jumper cables (each cable has a banana connector on each end)
Type-R Subwoofer Application Guide (English/French)
Warranty card
Customer Care Registration card
"Important Notice! Please Read First Before Installation" sheet
Alpine SWR-1042D reviews
Average review:
Customer photos
This review was collected as part of a promotion
More details on the Alpine SWR-1042D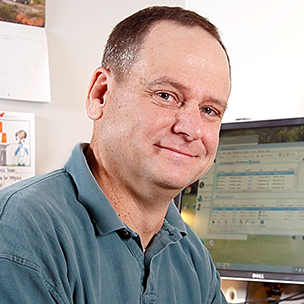 Researched by Crutchfield's

Pat M.
Product Research
Features
Enclosure Compatibility
Manual Correction
Features
Kevlar Reinforced Pulp Cone: This Alpine Type-R subwoofer has a Kevlar reinforced pulp cone. Kevlar adds strength and tear resistance to the woofer cone while maintaining the benefits of a pulp cone design. There is also an oversized inverted dust cap of the same material, which increases rigidity and virtually eliminates distortion at extreme volume levels.
HAMRS: The woofer features a High Amplitude Multi Roll Surround (HAMRS), made of injection molded Santoprene, that allows for an incredible amount of linear excursion and greater SPL.
Mirrored Progressive Nomex Spiders: This subwoofer has twin mirrored progressive Nomex spiders for added stability and mechanical durability. The custom progressive rolls give the woofer a longer, more linear stroke with maximum centering and restoring force. Special edge control design and Nomex construction provide excellent tear resistance, strength, and long-term reliability. The woofer has integrated tinsel speaker leads that are woven into the spiders for the one-sided terminal layout.
Cast Aluminum Frame: The woofer is mounted to a custom cast aluminum frame for added strength. This high mass frame also dissipates heat quickly to make it an integral part of the woofer's thermal management system.
Heat Transfer Plate: This subwoofer contains an integrated heat transfer plate that is thermally coupled to the voice coil. This plate pulls heat away from the voice coil and transfers it to the cast aluminum frame, achieving up to 20% additional power handling, and better reliability.
Magnetically Optimized Motor Structure: Through Alpine's advanced magnetic circuit design, this woofer offers better sound quality, and a higher sensitivity and power handling capability:
Compound Radius Curve Pole Geometry: This patented design intensifies the magnetic field for higher SPL and lower distortion. The magnetic field is balanced over a wider area for better control at high excursion.
Extra Length Extended Pole: The extra long pole piece provides additional surface to capture radiated heat for additional power handling.
Extra Thick Top Plate: The extra thick top plate keeps more windings in the magnetic gap for better control.
Dual Stacked Magnets: The dual stacked magnets provide the powerful magnetic energy and extra depth for high SPL and maximum control.
Bumped Back Plate: This "bottomless" design provides extra room for longer cone excursions.
Optimally Saturated Pole: The optimally saturated pole reduces magnetically induced heat by eliminating eddy currents throughout the voice coil stroke, and evens flux distribution to eliminate "hot spots."
Multi-Stage Ventilation System: The SWR-1042D has a multi-stage ventilation system with the following features:
Cone/Voice Coil Junction Venting: The unique parabolic cone and voice coil attachment piece help to pull cool air into the motor structure.
Spider Plateau/Leg Vent System: Two vertical slits are cut into each of the five "legs" of the basket below the spider to allow cool air to flow in and heated air to flow out.
Dual Flare Pole Vent: Another part of the thermal management system is the unique dual flare design of the pole vent. This maximizes the flow of cooler air to the voice coil, and results in better power handling.
Dual Voice Coils: For increased system flexibility, the woofer has two 4-ohm voice coils. When the voice coils are wired in parallel, the woofer presents a 2-ohm load. When the voice coils are wired in series, the woofer presents an 8-ohm load. If each coil is connected to a different amplifier channel, each channel will see a 4-ohm load.
Power Handling: This woofer has a total RMS power rating of 500 watts and a total peak power rating of 1500 watts. Each voice coil carries an RMS power rating of 250 watts and a peak power rating of 750 watts.
Push Terminals: The push terminals are all located on one side of the woofer. The terminals will accept bare wire up to 8 gauge, pin connectors, or banana plugs.
Jumpers: Included with the woofer are two voice coil terminal jumpers. These jumpers allow you to easily wire the voice coils in parallel (for a 2-ohm load) or series (for an 8-ohm load).
Enclosure Compatibility
Recommended Sealed Box Volume: The recommended sealed box sizes range from 0.5 cu/ft to 0.8 cu/ft. Within this range, the ideal size is 0.65 cu/ft.
Recommended Vented Box Volume: The recommended vented box sizes range from 0.6 cu/ft to 1.25 cu/ft. Within this range, the ideal size is 1.0 cu/ft. A slot port with the following dimensions should be used with the 1.0 cu/ft enclosure: Width=11", Height=1", Length=22". If you cannot use a slot port in your enclosure, the equivalent diameter port diameter is 3.75 inches.
Manual Correction
Enclosure Volumes: The enclosure recommendations have been updated since the manual was printed. The recommended enclosure volumes in the Crutchfield database were obtained directly from Alpine.