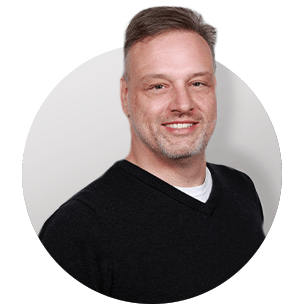 A do-it-all integrated amp
The NAD D 3045 doesn't take up much room — it can stand up vertically to save space — but it does so much to improve the sound coming out of your system. The amplifier pumps out 60 watts per channel to drive your favourite pair of
bookshelf speakers
, and there's even an output for connecting a subwoofer. You can make a wired connection to your existing components, or stream music via Bluetooth. It's ready and able to enhance your music-listening experience.
A do-it-all integrated amp
The NAD D 3045 doesn't take up much room — it can stand up vertically to save space — but it does so much to improve the sound coming out of your system. The amplifier pumps out 60 watts per channel to drive your favourite pair of bookshelf speakers, and there's even an output for connecting a subwoofer. You can make a wired connection to your existing components, or stream music via Bluetooth. It's ready and able to enhance your music-listening experience.
Wired connections
Want to improve your TV sound? Run an HDMI or optical digital audio cable to the back of the D 3045. There's a coaxial input for digital music, and a stereo RCA input for analog. If you have a turntable, there's a separate phono input for 'tables with moving magnet cartridges. High-res digital files stored on your computer get the red-carpet treatment when you connect to the Type-B USB port, which can handle files up to 24-bit/384kHz.
Two-way Bluetooth
Wireless streaming is convenient and ubiquitous, but that doesn't mean it can't sound good. The D 3045 uses Bluetooth with aptX® encoding that provides clear, detailed audio quality. And the wireless fun goes both ways — the amp streams music to Bluetooth-enabled speakers and wireless headphones, too.
READ LESS
Product highlights:
60 watts x 2 into 8 ohms (20-20,000 Hz) at 0.03% THD
compact, low-profile design; vertical or horizontal orientation for placement flexibility
front-panel source and volume level display
built-in high-resolution digital-to-analog converter
two-way Bluetooth wireless connectivity for streaming music from compatible devices and to wireless speakers or headphones

aptX® encoding provides high streaming audio quality

remote control included
Connections:
HDMI ARC (Audio Return Channel) input for connecting a TV
dual Toslink optical digital inputs
coaxial digital input

digital inputs accept signals up to 24-bit/192kHz

asynchronous Type-B USB input for connecting a computer

accepts signals up to 24-bit/384kHz

MM (moving magnet) phono input for connecting a turntable
stereo analog RCA line input
3.5mm analog line input
12-volt trigger input
stereo RCA preamp/subwoofer output
one pair of binding-post speaker terminals
built-in headphone amplifier with front-panel 3.5mm minijack output
Dimensions and Warranty:
2-13/16"W x 9-5/16"H x 10-7/16"D (standing vertically)
weight: 7.9 lbs.
warranty: 2 years
MFR # D 3045
What's in the box:
Hybrid digital amplifier
6' AC power cord
IR remote (AMP 3)
3V CR2025 battery (pre-installed in remote)
8 Self-adhesive rubber feet
Quick Setup Guide
Warranty Information
Customer reviews for NAD D 3045
Loading...
Loading reviews...
Average review:
4.5 out of 5 stars
Customer photos
This review was collected as part of a promotion
More details on the NAD D 3045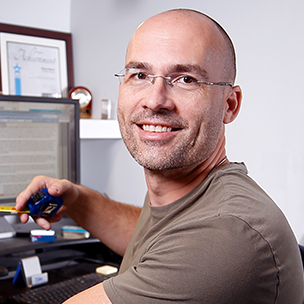 Researched by Crutchfield's

Stacey B.
Product Research
Features
Hybrid Digital Amplifier: The NAD D 3045 is a hybrid digital amplifier which incorporates NAD's PowerDrive and Soft Clipping technology for dynamic power, low distortion and noise, and minimal power consumption. Even at 60 watts x 2 channel, the D 3045 has the ability to drive "power hungry" and low-impedance loudspeakers to satisfying levels without adding noise or distortion.
NAD PowerDrive Circuit: The D 3045 use NAD's proprietary PowerDrive amplifier technology that provides high dynamic power and low impedance drive capability. This uniquely efficient power supply topology provides the real world benefits of high dynamic power that remains uncompromised by low impedance speakers.
NAD's Full Disclosure Power Ratings: NAD uses Full Disclosure Power (FDP), the most demanding criterion for performance measurement. FDP specifies distortion under the most extreme conditions of low impedance loads and frequency extremes, rather than the simple and easy 1kHz @ 8Ω test quoted by many of other manufactures. NAD uses this stricter performance criterion because it more closely matches the demands of real music and real loudspeakers. Maintaining specified distortion at 4 ohms and at 20Hz to 20kHz is a much more difficult achievement. The NAD D 3045 is rated at 60 watts x 2 channel (@ 20-20kHz, in 8Ω, with 0.03% THD).
Note: The D 3045's highly efficient design wastes less energy resulting in cooler running and longer life; standby power consumption is <0.5W.
Bass EQ & High-Pass: An innovative Bass EQ circuit helps small speakers sound bigger without overdriving or damaging drivers. It boosts the overall bass response by at least 6dB. The High-Pass feature attenuates really low frequency signals below the indicated cutoff frequency (40, 50, or 120Hz) to allow high frequencies to pass through cleanly.
24-Bit/192kHz DAC: The NAD D3045 digital hybrid amplifier utilizes a 24-bit/192kHz DAC (digital-to-analog) converter for playback of high resolution music files - including PCM, DSD, & MQA.
Asynchronous USB Input: The NAD D 3045 hybrid digital amplifier is equipped with an Asynchronous USB-B input for attaching a computer which allows High Res streaming using one of the several High Res programs like Roon, JRiver, and Amarra. Asynchronous operation uses the D 3045's precision clock (instead of the computers clock) to reduce jitter to a minimum and make the USB format work ideally for audio. The Asynchronous USB-B input supports PCM, DSD & MQA audio files (up to 24-bit/192kHz) only.
Compatible with Microsoft Windows 7 or higher.
Compatible with Mac OS Snow Leopard (version 10.6) or later versions.
Note: Visit NAD's website to download the NAD USB audio driver.
Optical & Coaxial Digital Inputs: The NAD D3045 is outfitted with one digital coaxial (RCA) input and two optical (toslink) digital inputs for connection of your digital audio sources like CD and DVD players, satellite/cable boxes, or Apple TV. The unit will accept 2-channel PCM & MQA audio signals (up to 24-bit/192kHz) from the Optical or Coaxial inputs (not compatible with Dolby Digital or DTS).
Note: There is an Auto Sense feature that enables the D 3045 to wake up from standby mode and start operation by selecting Optical 1, Optical 2, or the last digital source before going to standby mode.
MQA (Master Quality Authenticated): Master Quality Authenticated (MQA) is a revolutionary end-to-end technology built into the D 3045 that captures and delivers master quality audio. The NAD D 3045 include a powerful decoder and audio renderer for the MQA system. This ensures that MQA-encoded audio files sound exactly like the source. The D 3045 supports and plays back MQA content from a USB-B, Optical, or Coaxial digital audio source.
Note: foobar2000 is a free advanced audio player for Windows PC & Mac computers that is required for playback of MQA audio files through the NAD D 3045's USB-B input.
HDMI ARC (Audio Return Channel): The NAD D3045's HDMI ARC jack supports connection to an HDMI ARC input jack on your TV. With an HDMI ARC connection established, the D 3045 will output audio signal from your TV. The unit's HDMI ARC jack only supports 2ch PCM (not compatible with Dolby Digital or DTS).
Line-Level and MM Phono Inputs: The D3045 offers a stereo minijack (3.5mm) input, a stereo RCA input, and a Phono (MM) input. The stereo minijack (3.5mm) input can be used to connect an external portable audio device, like a MP3 player. The stereo RCA line-level input can be used to connect a CD player or AM/FM tuner. The Phono (MM) input is used to connect a turntable with a moving magnet cartridge and includes a highly accurate RIAA EQ. These analog input jacks are all gold-plated for excellent signal transfer.
Built-in Bluetooth: The NAD D 3045 hybrid digital amplifier offers built-in Bluetooth and can act as wireless audio receiver to receive audio from a Bluetooth source device or as a wireless audio transmitter to transmit audio to a set of Bluetooth headphones.
Wireless Audio Receiver w/ aptX HD: The NAD D 3045 supports Bluetooth wireless audio streaming featuring Qualcomm aptX HD, the latest 24-bit High Res version of Bluetooth that is being supported by newer smartphones, tablets, and laptops. Qualcomm aptX HD audio ensures that D 3045 can deliver High Definition (HD) audio. It preserves sound data through the audio transmission, resulting in a "better-than-CD" listening experience. With aptX HD, listening to music at the highest audible quality is possible with the D 3045.
Wireless Audio Transmitter: The NAD D 3045 can also be used as a Bluetooth transmitter to wirelessly stream your non-Bluetooth analog & digital audio sources to a set of Bluetooth enabled headphones.
Low-Impedance, High-Current Headphone Amp: The NAD D 3045's front-panel 1/8" (3.5mm) headphone jack lets you plug in your wired headphones to enjoy the exceptional performance of the unit's built-in low impedance, high current headphone amplifier. This high current, low impedance headphone amplifier will drive even the most power hungry headphones, including planar magnetic designs. Once headphones are connected to the D 3045, your connected speakers will be turned off.
Binding Post Speaker Terminals: The NAD D 3045 hybrid digital amplifier is equipped with four gold-plated binding post terminals to connect a pair of loudspeakers (4Ω or 8Ω). The binding post speaker terminals will accept bare wire (up to 10AWG), banana plugs (single only), pin-connectors, and spade-connectors. Plastic caps inside the binding posts must be removed to use banana plugs.
Pre/Sub Outputs: The NAD D 3045 is equipped with a set of gold-plated stereo preouts that can be used to connect an more power amplifier or a powered subwoofer. The Pre/Sub output is full-range and non-filtered.
Remote Control w/ TV Connect: The NAD D 3045 comes with an IR remote for wireless operation of the hybrid digital amplifier. You can turn the amplifier on/off, raise/lower volume, and switch sources from the remote. The playback controls (including Play/Pause & Previous/Next Track) on the remote are for Bluetooth audio streaming only. The TV Connect features enables the D 3045 to learn the mute and volume control commands from practically any TV remote control. Additionally, the hybrid digital amp will automatically power up to the Optical 1 or 2 input source upon detection of a digital TV output signal.
+12V Trigger Input: The +12V trigger input (3.5mm) lets you turn on/off the D 3045 from another device with a +12V trigger output.
Auto Standby: The D 3045 can be setup to automatically go into standby mode if there is no user operation and no audio source input for approximately 30 minutes.
Vertical or Horizontal Mounting: The NAD D 3045 can be installed vertically or horizontally. Eight self-adhesive rubber feet are included (the rubber feet add approximately 0.125" to the overall height of the unit).
Vertical Dimensions: 2.8125" (w) x 9.3125" (h) x 11.375" (d)
Horizontal Dimensions: 9.3125" (w) x 2.8125" (h) x 11.375" (d)
Loading...
Loading accessories...
Loading...
Loading articles...