ATSC 3.0 is the first major update to over-the-air (OTA) TV technology since the transition from analog to digital broadcasting in the early 2000s. The new format promises 4K video, immersive audio, and several other benefits.
In this article, I'll answer some of the most frequently asked NextGen TV questions:
What is ATSC 3.0?
The Advanced Television Systems Committee (ATSC) develops the technical standards for over-the-air TV broadcasts. Members come from the ranks of several industries, including broadcasters, broadcasting equipment makers, and TV manufacturers.

The new digital format for OTA broadcasts is called ATSC 3.0 (also known as NextGen TV). ATSC 3.0 tuners are built into some of the newer Sony, Samsung, and LG TVs. TV stations in dozens of markets are beginning to broadcast in 3.0.
Stations are still broadcasting in the original digital TV standard, ATSC 1.0. Both 1.0 and 3.0 will coexist for several years. In case you're wondering, ATSC 2.0 was on the drawing board for a while. But it was superseded by 3.0 before it ever got off the ground.
The first TV sets with ATSC 3.0 tuners built in hit the market in 2020. A forecast from the Consumer Technology Association predicts that TV manufacturers will have shipped a little over a million of them by the end of 2021. By 2024, the forecast says, a total of more than 20 million ATSC 3.0 TVs will have been delivered to the marketplace. Add to that total an unknown number of add-on tuners and ATSC 3.0 DVRs.
Meanwhile, broadcasters will expand their investments in ATSC 3.0 transmitters and content that lives up to the new standard. Broadcast industry sources estimate that 3.0 signals will cover 70% of the country by the end of 2021.
What are the biggest benefits of ATSC 3.0?
On the video front, ATSC 3.0 supports 4K resolution at up to 120 frames per second, High Dynamic Range (HDR), and wide color gamut. Years from now, we might even see 8K broadcasts. But we don't yet know how long it will take before we see a critical mass of 4K content on ATSC 3.0 channels.
ATSC 3.0 also promises some significant audio enhancements. It uses the latest Dolby AC-4 audio compression technology, which supports 7.1.4 Dolby Atmos surround sound and a dialog enhancement feature called Voice Plus. The AC-4 codec also includes a volume-leveling function called Real Time Loudness Leveler. Won't it be sweet when the ads aren't twice as loud as the shows?
Will every program broadcast in ATSC 3.0 have these video and audio upgrades?
No. Not at first, anyway. It will take a while for the content creators and broadcasters to adapt, as it did during the rollout of ATSC 1.0 years ago.
Don't be surprised if most of the initial programming comes across in 1080p. That's still better than the highest resolution options (720p or 1080i) available in the ATSC 1.0 standard.
I recently spoke with Madeleine Noland, President of the ATSC. She explained that broadcasters have a lot of flexibility within the new standard.
Stations can devote a lot of their bandwidth to the quality of the video and audio. Or they can choose to provide a stronger signal and/or more channels at lower quality. Noland suggested that broadcasters might get the best "bang for the bit" from 1080p Full HD, with HDR and wide color gamut.
"That's the eye-popping video improvement that people are going to notice right away," Noland said.
Early on, Noland told me, 4K and Dolby Atmos might be rolled out for marquee sports events and other special programs. On the audio side, she predicted that Voice Plus dialog enhancement will be widely deployed and much appreciated by listeners.
ATSC 3.0 is billed as a convergence of TV and the internet
Because the technology is based on internet protocols, there will be opportunities to reach viewers on mobile devices, deliver targeted content, and provide interactive services. For example, you might have links in a live show that allow you to seamlessly drill down for more information about a specific aspect of the presentation. Or you might be able to start watching a show from the beginning, even if you haven't scheduled a recording in advance.
"It moves the viewer from a linear experience to an on-demand experience," Noland said. "It allows people to jump from live content to recorded content."
Enhanced emergency broadcasts, distance learning, and automotive applications are among the other ideas being pursued.
Will I need a new TV for ATSC 3.0?
Not necessarily. ATSC 3.0 is not backward-compatible with 1.0, but you won't have to ditch your existing TV any time soon.
To receive ATSC 3.0 broadcasts, you will need an ATSC 3.0 TV tuner. You could buy a new TV with a built-in 3.0 tuner. Or you could buy a separate 3.0 tuner, like the ZapperBox or the HDHomeRun CONNECT 4K.

The ZapperBox is one of the first NextGen TV tuners to hit the market.
Once you have a single ATSC 3.0 tuner, you'll be able to use your home network to send OTA content from a single ATSC 3.0 tuner to every smart TV and compatible mobile device in your home.
You have some time to decide what to do. Broadcasters are required to continue 1.0 broadcasts until 2023. Many stations are likely to continue simulcasting 1.0 and 3.0 well past then.
If you get your TV from a cable or satellite provider, don't worry. They may eventually pass along 4K programming from your local TV stations. But you won't need a new TV.
Can I get a converter box or a separate ATSC 3.0 TV tuner?
"Converter box" is really just another name some people are using for a 3.0 tuner like the ZapperBox. That lingo harks back to the digital-to-analog converter boxes sold during the transition from analog to digital TV.
Technically, a tuner like the ZapperBox isn't converting anything. Think of it as another AV component, like a Blu-ray player or a Roku box.
The great thing about the digital-to-analog converter boxes of old was how simple and inexpensive they were. They let millions of people who couldn't afford a new TV keep their old sets. It's too soon to know whether comparably affordable tuners will be available when ATSC 1.0 broadcasts cease.
Can I get a government coupon to help pay for an ATSC 3.0 tuner?
During the analog-to-digital TV transition, the federal government provided $40 coupons to subsidize purchases of converter boxes. As of early 2021, there was no plan to distribute coupons for ATSC 3.0 tuner purchases.
Will I need a special 4K TV antenna?
You'll need an antenna, but not a special 4K TV antenna. Antennas may be marketed as HD antennas or 4K TV antennas. Don't be fooled. All antennas are designed to pick up TV frequencies, not broadcast formats.
Do you have an old antenna that's still in good shape? Is it the right type of antenna for the frequencies available in your area? If you answered yes to both questions, then there's no reason not to use it for ATSC 3.0.
If you're not sure whether your antenna is the right type for your area, read our TV antenna buying guide. To learn about the over-the-air TV signals in your area visit the TV fool site.
Will I get better reception with ATSC 3.0?
ATSC 3.0 gives broadcasters new leeway to balance signal strength and data capacity. If they need to provide a stronger signal to improve reception in fringe areas, they can do so.
At first, TV stations will use the same transmitter sites and broadcast in 3.0 at the same power they use for their ATSC 1.0 signals. However, the new standard allows for future installation of multiple transmitters to fill signal coverage gaps.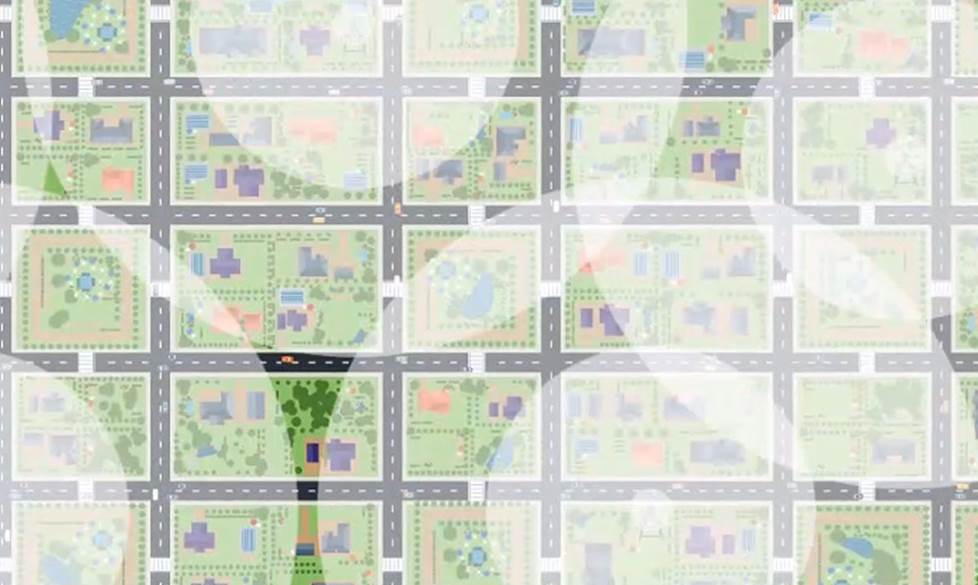 ATSC 3.0 lets broadcasters use multiple transmitters to improve signal coverage within their permitted broadcast area.
A station's signal footprint may not expand. But once the new transmitters are up and running, ATSC 3.0 should provide better reception for many viewers. The extra transmitters should eliminate multipath interference problems in urban areas and provide an even stronger signal on the outskirts of a station's coverage area.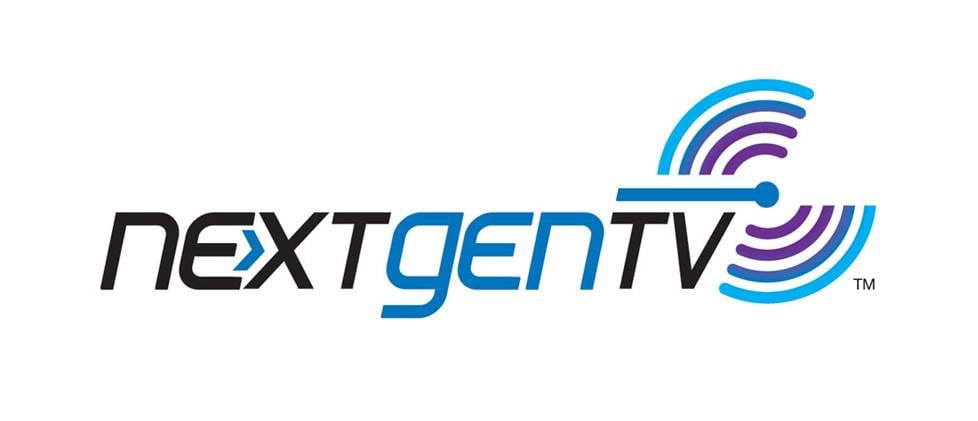 Where are NextGen TV broadcasts available?
As of late January 2021, ATSC 3.0 was on the air in Dallas, Denver, Detroit, Last Vegas, Nashville, Phoenix, Pittsburgh, Portland, Seattle, Tampa, and over a dozen other locales. About 70 more markets are slated begin 3.0 broadcasts by the end of 2021.
Wondering when TV stations in your area will begin ATSC 3.0 broadcasts? Visit this page on the NextGen TV website.
Does ATSC 3.0 require Internet?
The short answer is no. ATSC 3.0 tuners will work without an internet connection. However, if you don't make the Wi-Fi or Ethernet connection to your ATSC 3.0 tuner, you'll miss out on some of the benefits, like seamless integration with on-demand video and interactivity.
When will TV stations stop broadcasting in ATSC 1.0?
The previous transition from analog to digital OTA broadcasting was mandatory for broadcasters. Adoption of ATSC 3.0 is optional. Some stations may decide to skip it.
There's no hard deadline for a cut-off. Stations are required to continue ATSC 1.0 broadcasts until 2023, but they may decide to continue simulcasting for a while longer.
Will my OTA DVR work with ATSC 3.0?
Current DVRs with ATSC 1.0 tuners will no longer work when 1.0 broadcasts cease.
Early adopters might consider upgrading to an ATSC 3.0 DVR. Silicon Dust offers DVR solutions for use with the HDHomeRun CONNECT 4K 3.0 tuner.
Unlike ATSC 1.0, ATSC 3.0 supports digital rights management (DRM) and copy protection. How content providers choose to deploy it with ATSC 3.0 remains to be seen. It's an issue cord cutters should keep an eye on.
Questions?
One of Crutchfield's friendly, knowledgeable Advisors can help you choose a TV with an ATSC 3.0 tuner. Contact us today.
Free lifetime tech support is included with your Crutchfield purchase.