I write about smart home stuff, so I've ended up with a variety of smart products installed in my home. I've enjoyed the convenience, peace of mind, and fun that they've added to my daily routine. What I don't enjoy is that I need a million apps on my phone to control them all.
Having app-controlled gadgets means I always have to carry my phone with me when I'm walking around my home. It also means that I don't have a great way to share access to my video doorbell and lights with my husband and our houseguests.
I was excited about Brilliant because it offered to do just that. This smart home control provides instant access to tons of smart devices with its slick wall-mounted touchscreen and built-in Amazon Alexa voice control.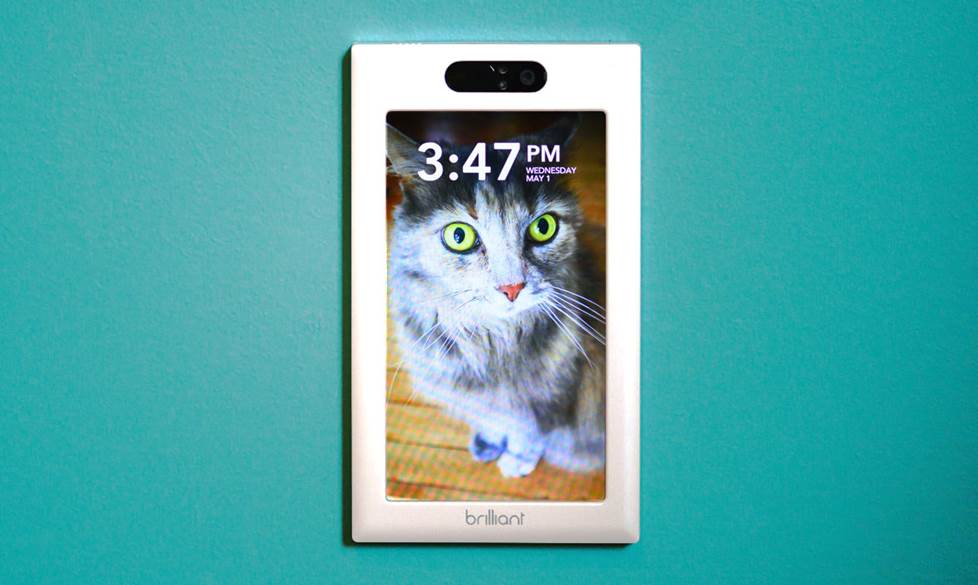 On top of everything else it does, Brilliant's LCD display is actually quite a beautiful little digital photo frame. I love that I can customize the screen with up to 25 of my own photos.
Lighting (and more)
I started by replacing a single downstairs light switch with a Brilliant control. It not only added dimming and smart control to the two sconces wired to that switch, it also added easy wall control to my existing Hue and Wemo lighting. Brilliant also works with Lifx lighting products.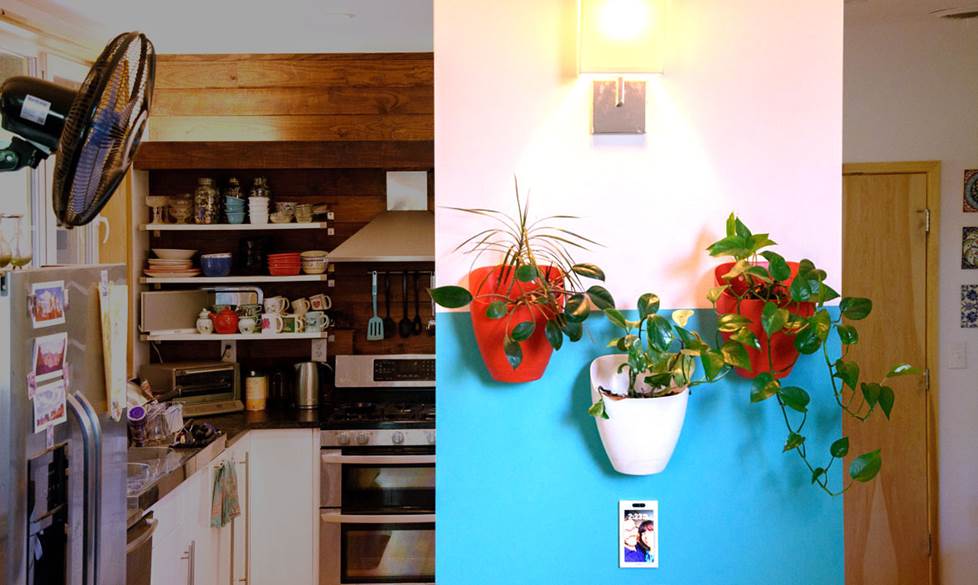 My downstairs Brilliant controls two wall sconces.
Brilliant can control pretty much anything you have plugged into a Wemo smart plug, not just lights.
I recently moved my turntable into my library where I paired it with a set of powered speakers. But I found it annoying to constantly reach behind the turntable and the speakers to turn them on. So I plugged the speakers, turntable, and a set of under-shelf lights into a power strip which I then plugged into my Wemo (named "Vinyl" in the Wemo app). Now, if I want to listen to a record, I just pull up "vinyl" on the Brilliant screen, or ask Alexa to turn it on for me.
Music
I have a several different kinds of Sonos speakers, and I love that Brilliant can access all of them.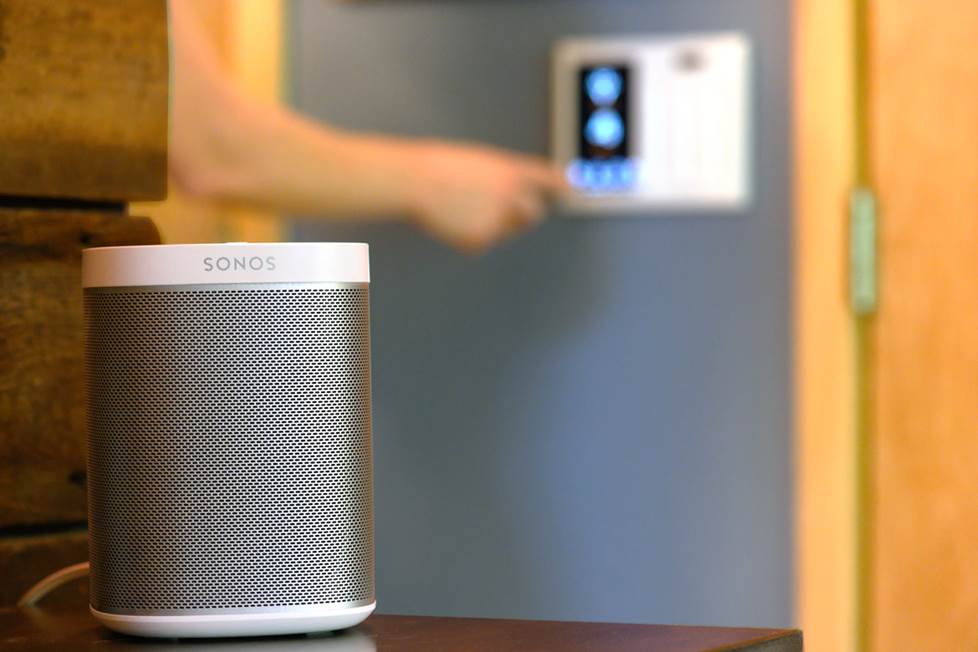 Your Brilliant can display album artwork on the lock screen when you have a Sonos speaker playing in the same room.
Note: On-screen options are limited to your Sonos favorites, so you'll probably want to spend some time revisiting those to make sure you can see all your favorite songs, albums, and playlists as options on the display. Or, you can just ask Alexa to play whatever strikes your fancy in a given moment. For me, this often means playing something nostalgic in the kitchen while I prep dinner.
Thermostats
Brilliant can also control your compatible Nest, Ecobee, or Honeywell Lyric thermostat. Check or change your home's temperature using Brilliant's touchscreen, or just ask Alexa. You can also create "scenes" that include temperature adjustments (more on that later).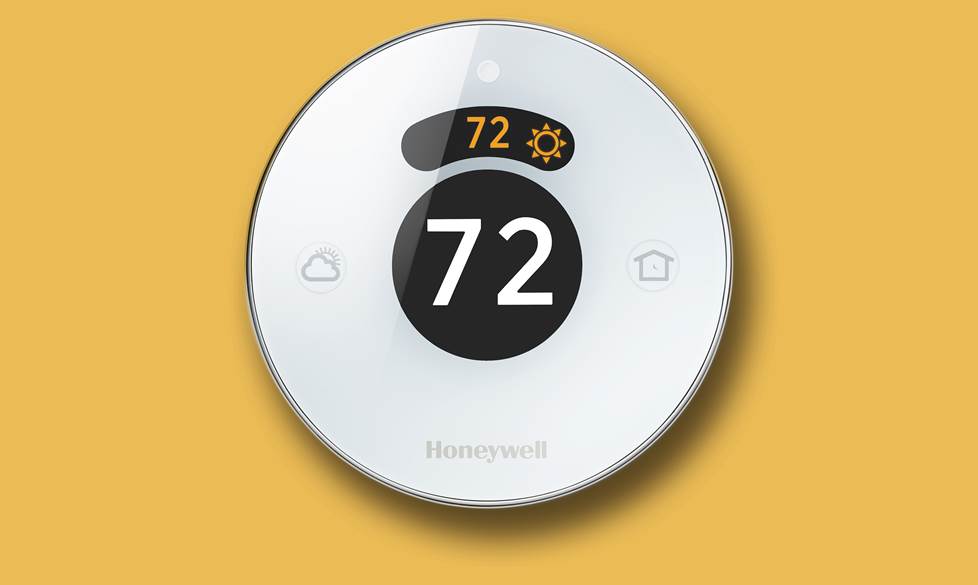 Brilliant can help make your smart thermostat even more accessible.
Cameras
I already had a Ring Video Doorbell when I installed my first Brilliant control. In fact, it was one of the main reasons I wanted one. My kid sister often watches my pets when I go away, and I love that she can now answer the door without opening it up for strangers — and without having to download the Ring app.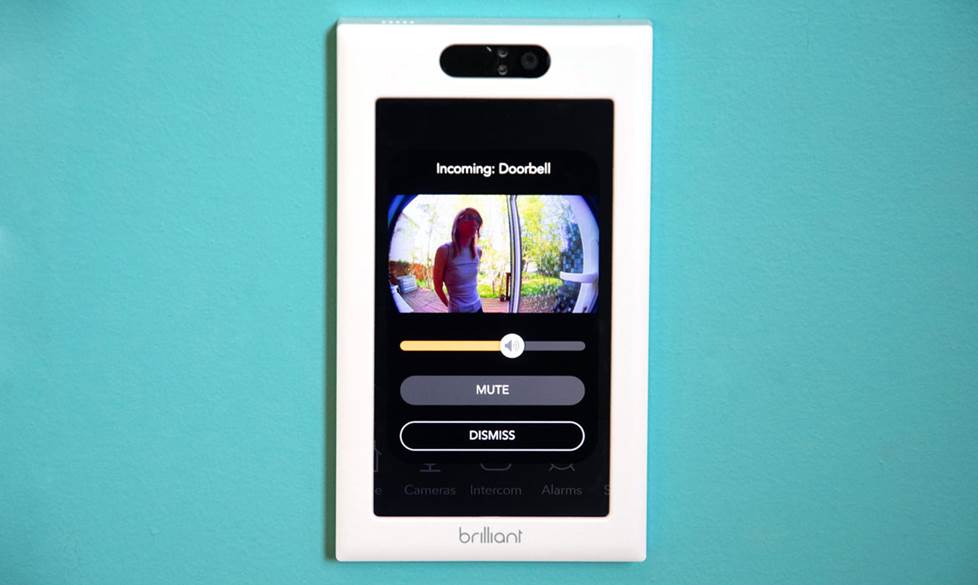 Answering the doorbell with Brilliant is easier than using an app.
I also recently added a Ring Stick Up Cam. Shortly after I got it up and running, it appeared as "New" in my list of Brilliant devices without me having to lift a finger. I can check the live view anytime on my Brilliant, just like I can with my doorbell.
Brilliant is compatible with some Nest doorbells and cameras, too.
Locks
Brilliant also integrates with a lot of smart locks, including August locks (August Connect Wi-Fi bridge required), so you can answer when someone rings the bell, and then unlock the door right from your Brilliant control.
Control options
Use your voice
Brilliant has Alexa built in, so you can control your lights and other smart home gear using only your voice. I use mine for all the normal Alexa stuff, too, like setting timers and checking weather. Don't want Alexa listening in? Turn off the mic right from the main screen.
Prefer other methods of voice control? Not a problem. Brilliant is compatible with Google Assistant and Apple HomeKit as well.
Make a scene
You can use Brilliant's "Scenes" feature to perform a series of tasks on specific days and times, or when you tap that scene on the Brilliant control or in the app. If you have a lot of smart home gear, this feature can be really helpful.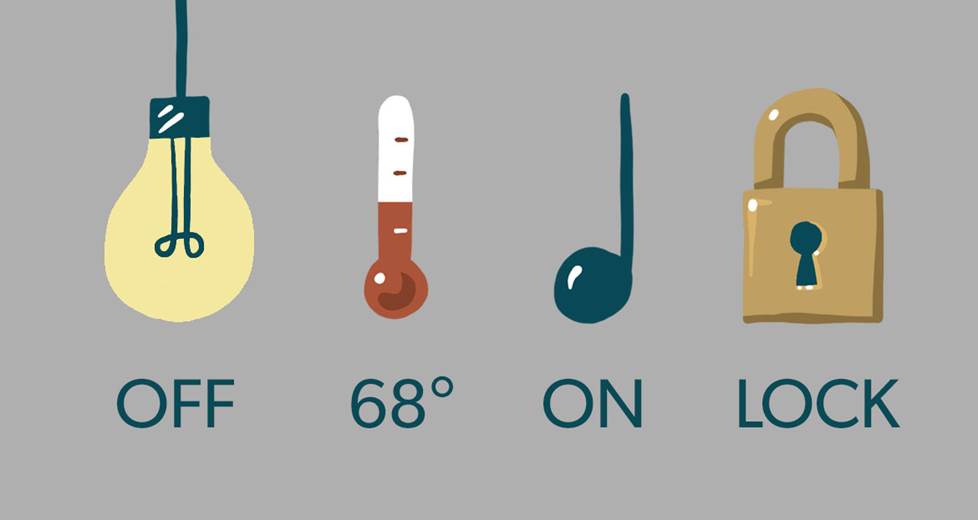 Automate bedtime with a scene that locks the doors, turns off the lights, lowers the temperature, and plays white noise — all with a single tap.
I made a basic scene called "reading" that turns on the lamp in the corner of my living room and sets the Hue bulb to 100% bright white light. It may sound weird to create a scene for just one light, but it's easier for people to find than searching the list of all the lights in the room, especially when pinned to the home screen.
Motion sensing
I have both my Brilliant controls set to turn on only when motion is detected so that I don't waste energy. But you can also set it up so that the screen doesn't come on during certain hours. For example, the screen on my bedroom Brilliant doesn't light up between 10pm and 7am. That way, I don't have to worry about a distracting glow if one of us needs to use the bathroom in the middle of the night.
You can also set it up so that connected lights turn on when motion is sensed, and off when motion is no longer detected. I have been testing out this feature by having my upstairs Brilliant turn on the light right by my bedroom door when motion is detected between 8 and 10pm. This means I don't have to fumble around to find the wall switch in the dark.
Sometimes more is more
My house isn't that big, but before I installed a second Brilliant, if my husband was upstairs and I was downstairs, I couldn't hear what he was trying to tell me unless we both stuck our heads in the stairwell.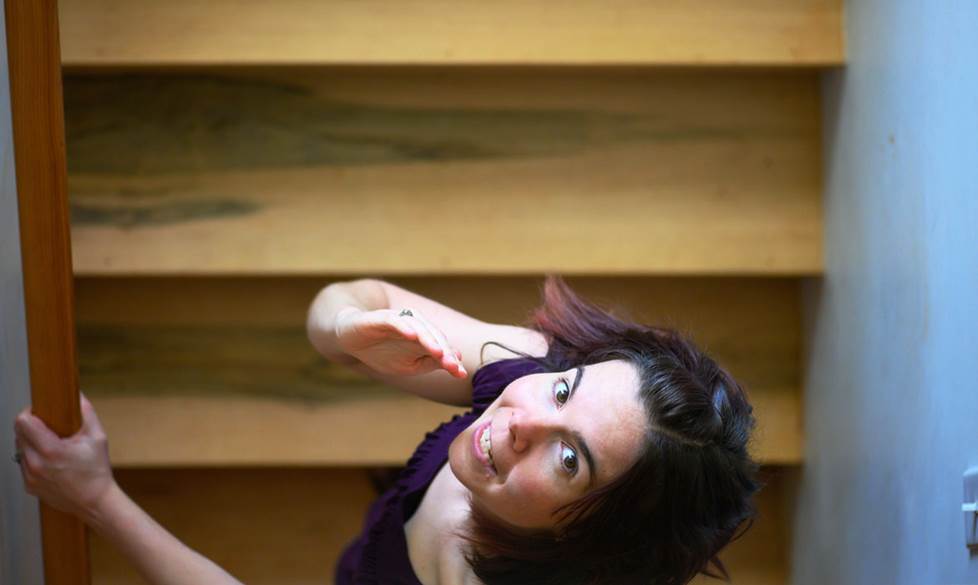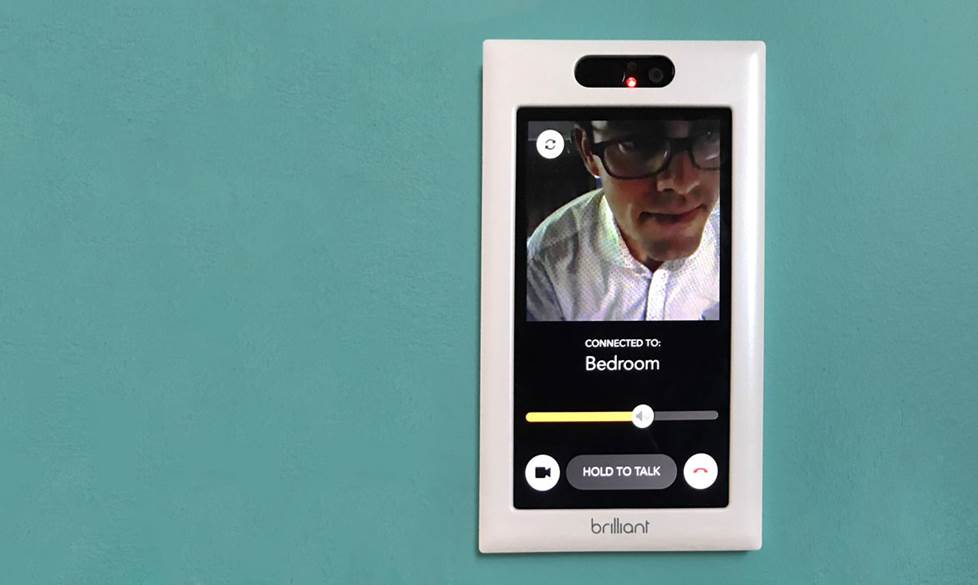 This second Brilliant replaced a three-gang switch in my bedroom, and now I can dim and remotely control the five lights that are wired to it. I also love that I can turn my lights off from bed when I'm done reading. This is really nice because I'm often stuck under a cat at that time of night.
I knew before I installed the bedroom switch that I was going to love that functionality. What I didn't realize was how often I would end up using the downstairs switch to turn on my upstairs lights. It's unexpectedly awesome to be able to turn on my bedroom reading lights from the living room so I don't have to head upstairs in the dark.
I will say that having two of them has more than doubled the functionality. I don't think you need one in every room, but having one on each level of the home really adds a lot of convenience.
Installation notes
Both my Brilliant controls were installed in three-way configurations, meaning the same lights are controlled by more than one switch. This sounds like it could be complicated and difficult, but it's really not too bad if you enjoy the DIY approach. Plus, there are some very helpful guided installation videos on the Brilliant site if you have trouble.
If you have this sort of multi-way configuration — especially one that involves dimming — be sure to check here to make sure Brilliant is compatible.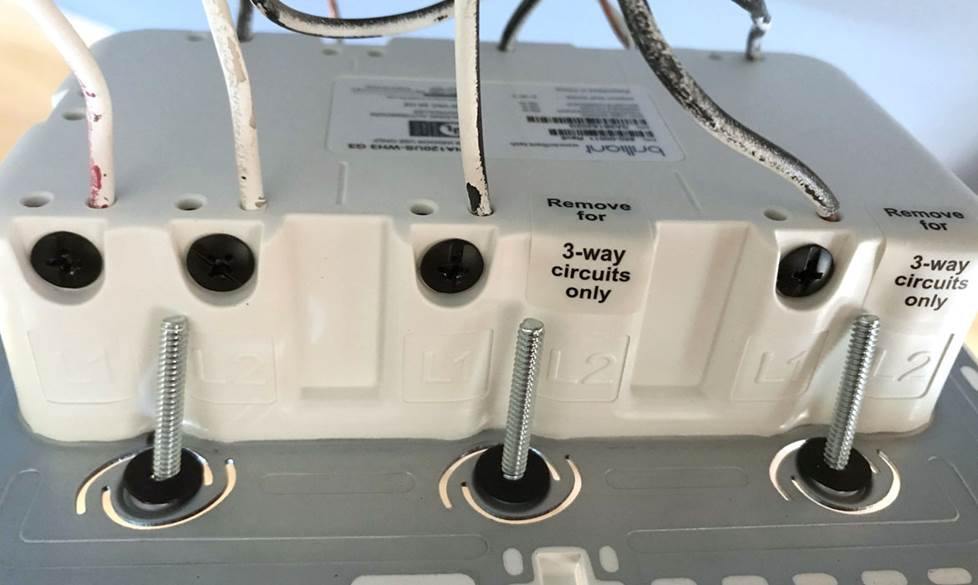 My upstairs Brilliant replaced a triple switch. One of the three switches had a three-way circuit (far left). The other two switches will only be controlled by the Brilliant, so I did not remove the stickers for three-way circuits.
I was happy to be working with very modern and recent wiring when I did my install. Brilliant would not have worked in my old house where I had nightmarishly ancient wiring. If you've never looked behind your switches, definitely do it before you purchase a Brilliant switch (and don't forget to turn off the appropriate breaker first!). Load, line, ground, and neutral wires must all be present in order for you to safely install Brilliant.
Privacy concerns?
You can use the mobile app to check the live view on Brilliant's built-in camera from wherever you are. You can also use one Brilliant to see the live view from your other Brilliant controls. This is cool if you want to check in on your sleeping baby or see what the dogs are getting into.
However, it creeped me out to think someone could be looking at the live view and I might not know.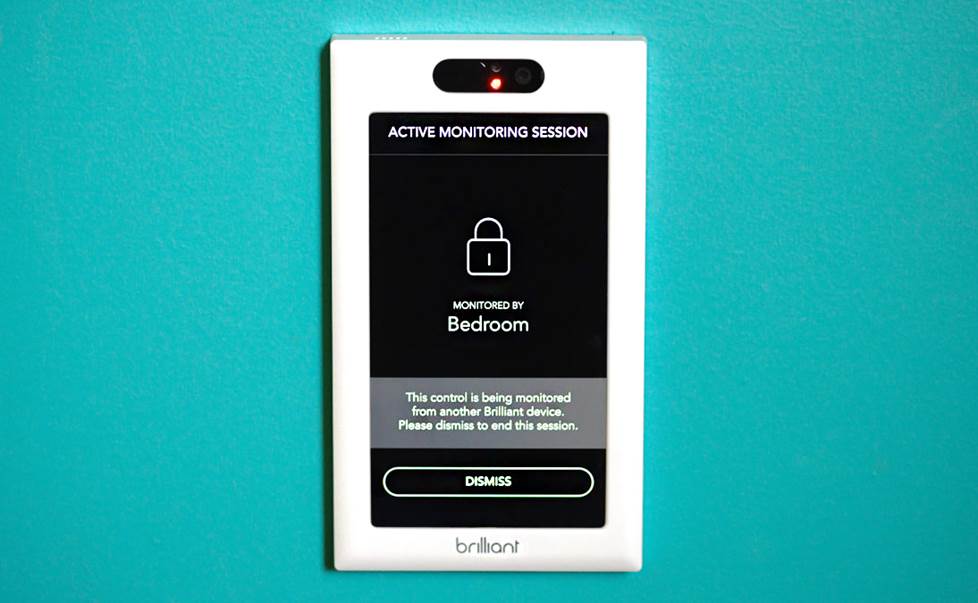 I was pleased when I tested it out and saw that the Brilliant whose live view you are watching makes it very clear that the feed is being accessed. There's also a physical privacy slider that you can use to cover the camera when it's not in use.
You can also password protect the administrative settings on Brilliant, so you don't have to worry about household pranksters getting in there and changing things around.
The future is bright
I think one of the best aspects of Brilliant is that it's still evolving. My controls get automatic firmware updates every two weeks. And the company seems to be willing to listen to what features and integrations users want to see.
Still have questions about Brilliant? We can help.
If you still aren't sure if this kind of smart home control will work for you, contact us today. Or leave me a comment or question below, and I'll get back to you as soon as I find an answer.