Steve K's 1999 Nissan Frontier
Alpine XM satellite radio installation
Items installed:
Why did you decide to put satellite radio in your car?
I love African music and XM's "Ngoma" plays African music 24/7.

Why did you choose these products?
I chose the Alpine head unit for overall build quality and sound quality. I prefer having a real volume knob too.

What was the most difficult part of the installation?
Nothing related to satellite radio was very difficult, but running heavier-gauge speaker wire from the amp to the door-mounted component sets was a pain.

What plans, if any, do you have for future upgrades?
My next head unit will have an easy-to-access auxiliary input for connecting an iPod.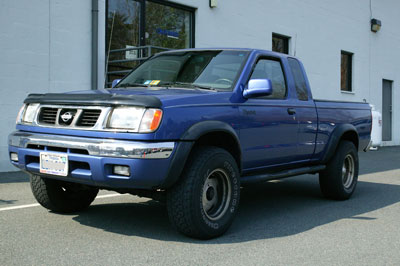 1999 Nissan Frontier King Cab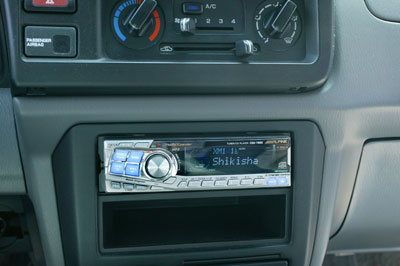 Steve loves the control and sound-shaping features the Alpine CDA-7995 gives him.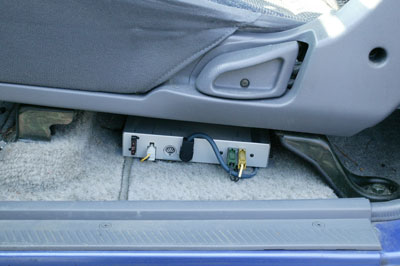 The Alpine XM tuner is mounted under the driver's seat.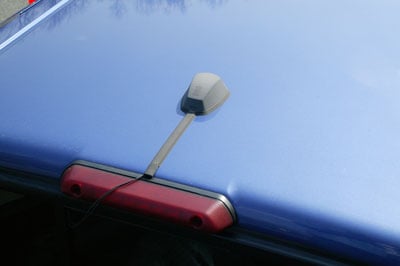 The roof-mount antenna.