Chris Carbone's 2004 Saturn Ion Redline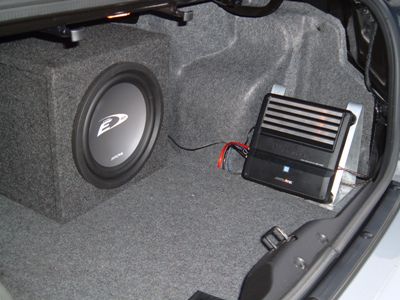 Items installed:
Alpine Receiver
Amp
Subwoofer
iPod connector
Installation Description
Amp and sub were removed from my old car, a 2003 Gran AM GT. After the wiring harness for the ION was connected to the receiver, it took less than 30 minutes to install. The dash/radio cover popped right out and then I just connected the harness, ground, antenna, amp remote wire and sub audio cable. The amp was installed using two 3" metal bars I fabricated. The cars battery is located in the trunk where the spare tire goes so it was an easy hookup. The hardest part was fabricating the brackets to mount the amp. Connecting the harness to the receiver also took some time but was easy. The amp audio cable and remote amp wire was run along the passenger side floor panels. The iPod cable just plugged in and was run into the glove box. If I was just installing the receiver and not an amp and sub, this was a piece of cake! The previous owner had already replaced the factory speakers with Infinity's.
Q&A Section
Why did you decide to upgrade your A/V system?
Wanted an nice iPod hookup
What's the first thing you show people about your installation?
Receiver
Why did you choose these products?
Alpine has a good name
What was the most difficult part of the installation?
Amp location/mount
What plans, if any, do you have for future upgrades?
none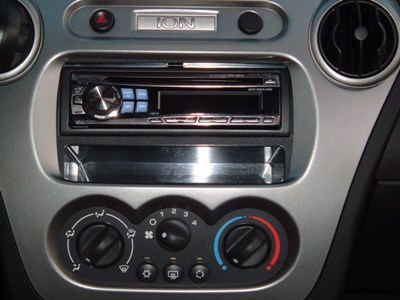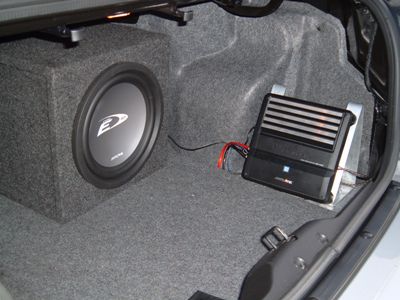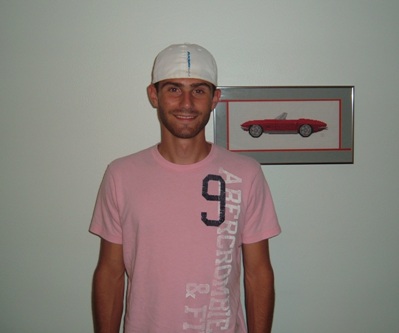 me