Nelson Ciron's 2003 Mazda 6s
Items installed:
MTX MXA4002 2-Channel Amplifier (subwoofer)
Compaq Presario 2710US Notebook (1.13 GHz Intel Pentium III, 512 MB SDRAM, 40 GB Hard Drive)
Lilliput 629GL-70NP 7" Touchscreen Monitor
iGuidance 2.1.3
Microsoft GPS Locator
iOne Wireless Keyboard/Mouse Combo
Creative Sound Blaster MP3+ USB
Power Acoustik PADVD-340 DVD/VCD/MP3/CD/CD-R/RW Player
Mobile Impact (front end software)
Installation Description
I had an extra laptop laying around and after coming across mp3car.com, I decided to tackle the project of incorporating a computer into my car. That portion was completed in the summer of 2004, with many changes and upgrades along the way. At the time, there were no commercially available options to allow me to get an auxiliary input to the stock stereo. So unfortunately, I was stuck using an FM modulator for quite a while. Eventually, a few products came out that would allow me to tap into the stock system's external CD-changer, which provided a much better audio solution. However, I knew that could be improved upon.
In early fall of 2005, I upgraded the speakers and added a couple amps for power. The difference was definitely noticeable, but after just a couple months, I decided to swap out the headunit for an aftermaket one.
Just a note, the addition of an aftermarket headunit to the Mazda 6 requires the replacement of the entire fascia.
Q&A Section
Why did you decide to upgrade your A/V system?
I added the carputer because I had the extra parts laying around (and because I was bored). Shortly after, I upgraded the entire audio system to complement the carputer.
What's the first thing you show people about your installation?
The carputer installation.
Why did you choose these products?
As far as the audio components, I wanted the best bang for the buck. I've always liked Kenwood products and I got a great deal on the headunit. The speakers aren't top-notch, but I'm pleased with the sound-vs-price performance.
What was the most difficult part of the installation?
There was nothing particularly difficult about the installation. The only thing I would say is that running wires was tedious and time-consuming.
What plans, if any, do you have for future upgrades?
None really. If anything, I plan on cleaning up the wires in the trunk a little better.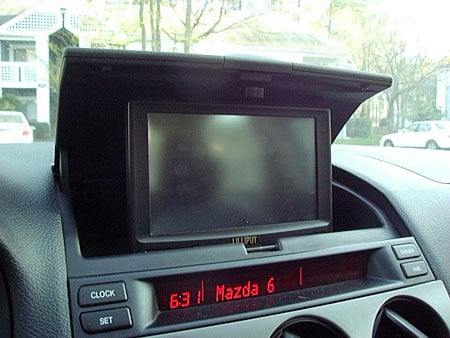 Touchscreen Monitor for Carputer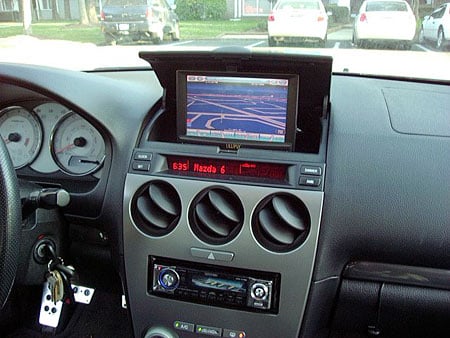 Carputer w/Navigation, Kenwood KDC-X789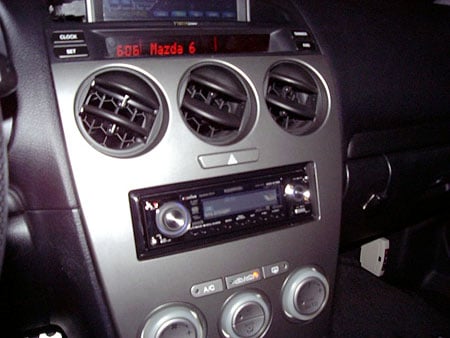 Kenwood KDC-X789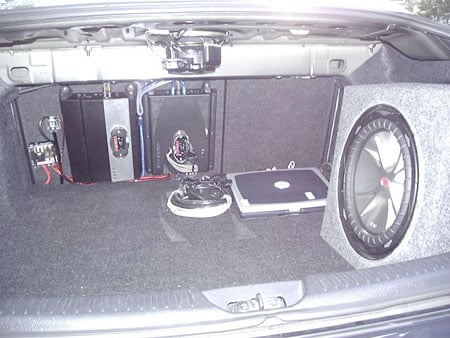 Trunk Setup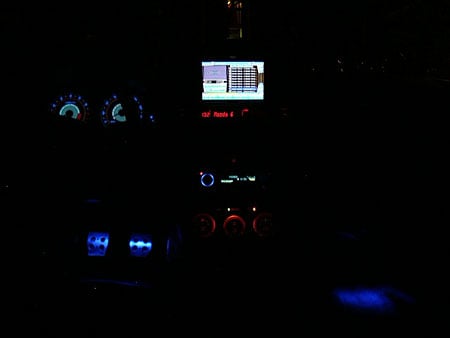 Interior View @ Night