Chris Geier's 2004 Subaru WRX
Items installed:
JL XR 6.5" component speakers Front
JL XR 5.25" 3=way speakers Back
JL 12w7 Subwoofer
JL 500x1 Mono Amp for 12w7
JL 300x2 amp for Front 6.5" speakers
Viper alarm system
Hyper-Ground wiring kit
Installation Description
I bought this car new in March of 2004. As soon as I took it off the lot I took it to AMS in Madison, WI to get the sounds bumping! After about $4k I think I've done that. I wanted to keep the weight down, and keep as much of it hidden as possible. I had custom kick panels installed to fit the larger 6.5" speakers replacing the factory 5.25" stock speakers. We decided on going with a sealed box for the 12w7 and sealed it into the cab of the car which rocked. By doing this gave a real nice crisp sound. Overall very satisfied - with one 12w7 was able to hit 133 db in sound test.
Q&A Section
Why did you decide to upgrade your A/V system?
That's the first thing you always do when you get a new car.
What's the first thing you show people about your installation?
Amp rack, and still room for my golf clubs.
Why did you choose these products?
Overall sound quality and performance.
What was the most difficult part of the installation?
Having to wait a week before it was done.
What plans, if any, do you have for future upgrades?
I just picked up a '98 Blazer that I'm going to be working on - and do this one myself!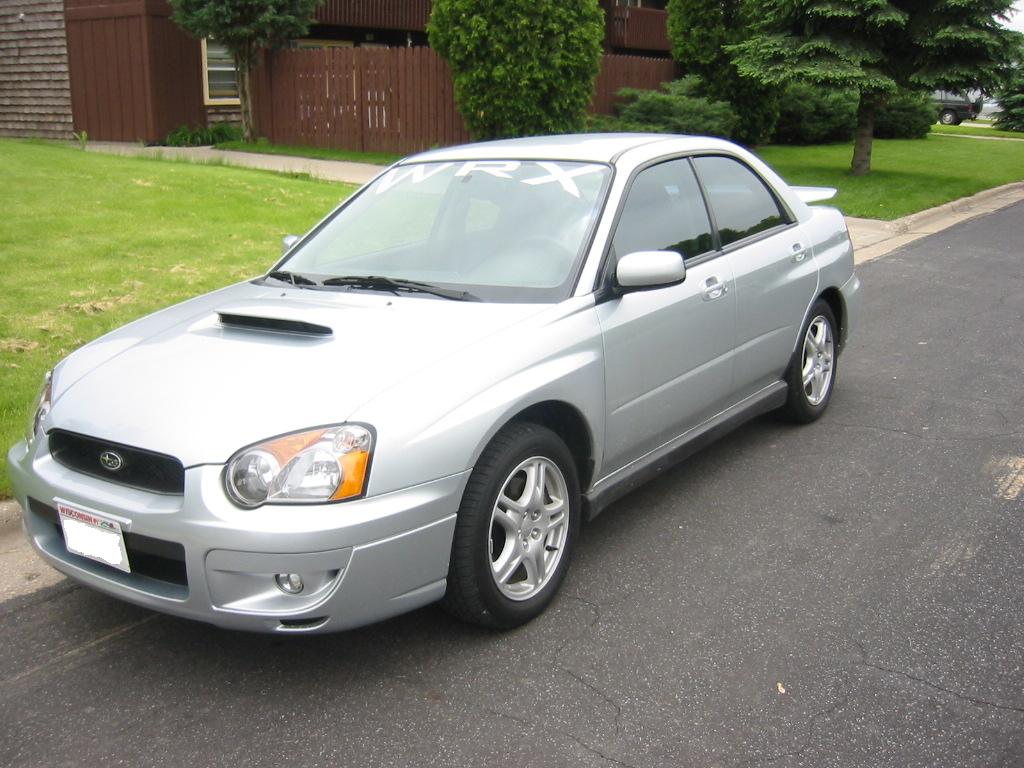 Chris's Subaru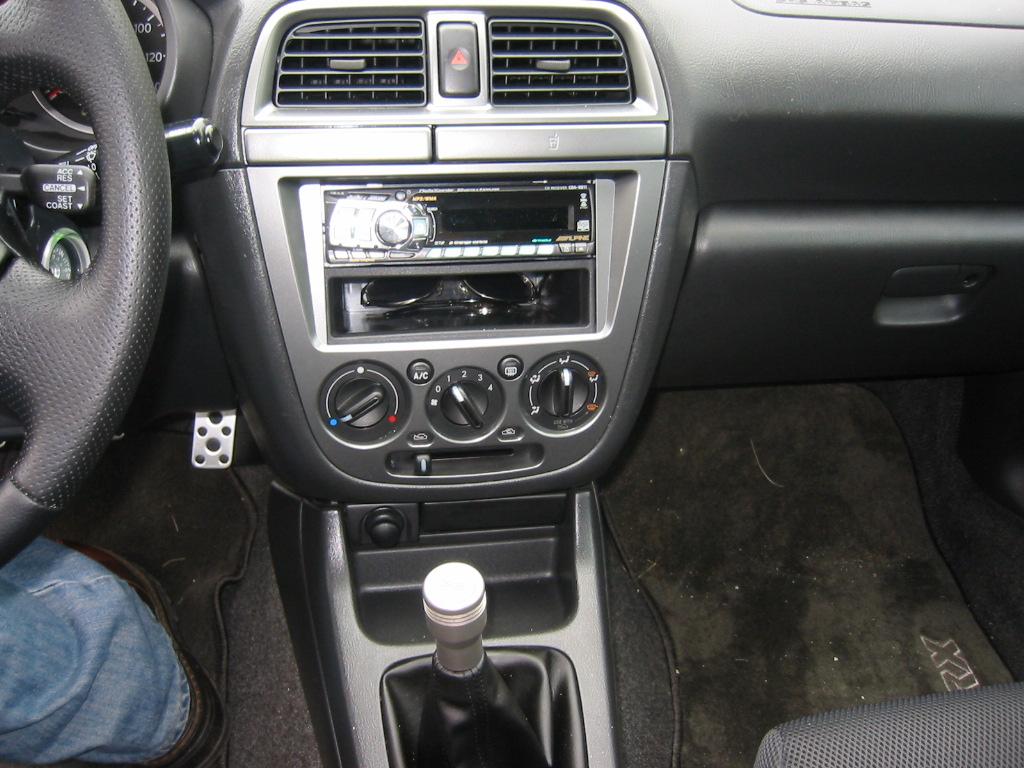 The Alpine CDA-9811 in the dash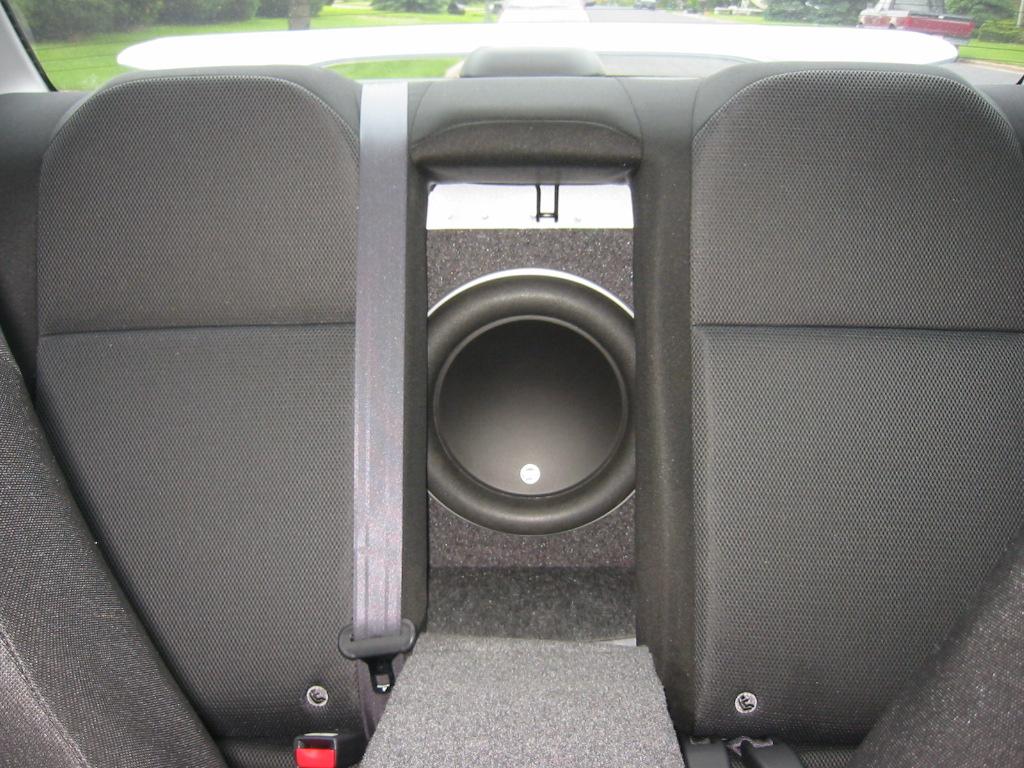 The 12" subwoofer behind the seat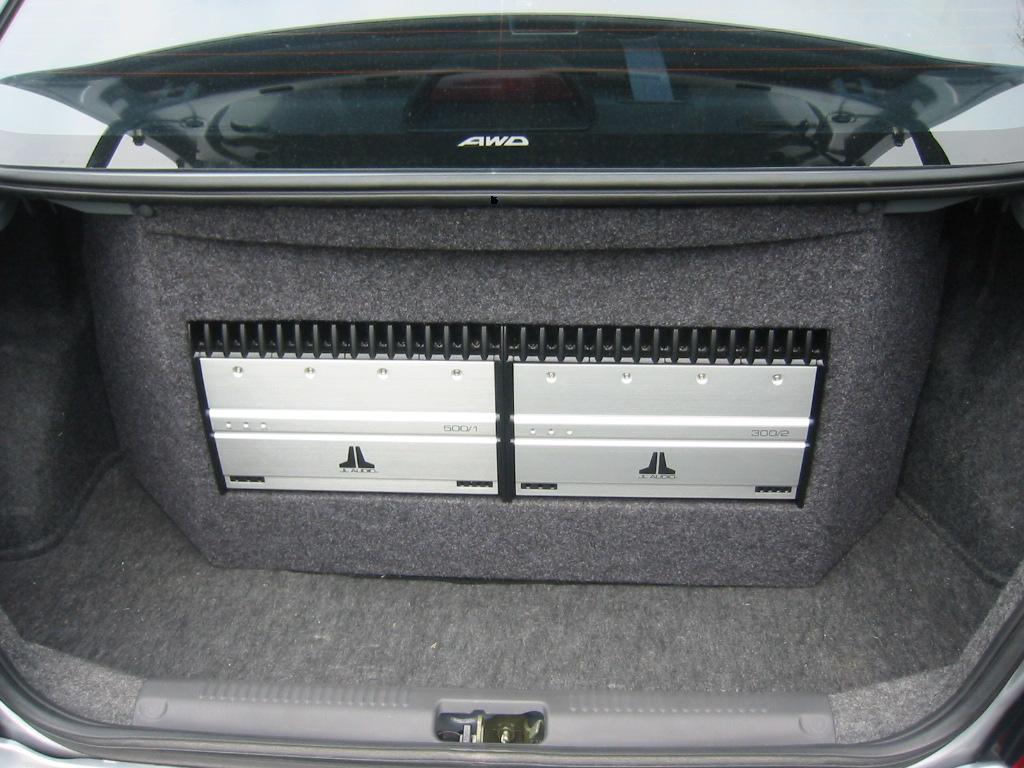 Two JL Audio amps on the custom sub enclosure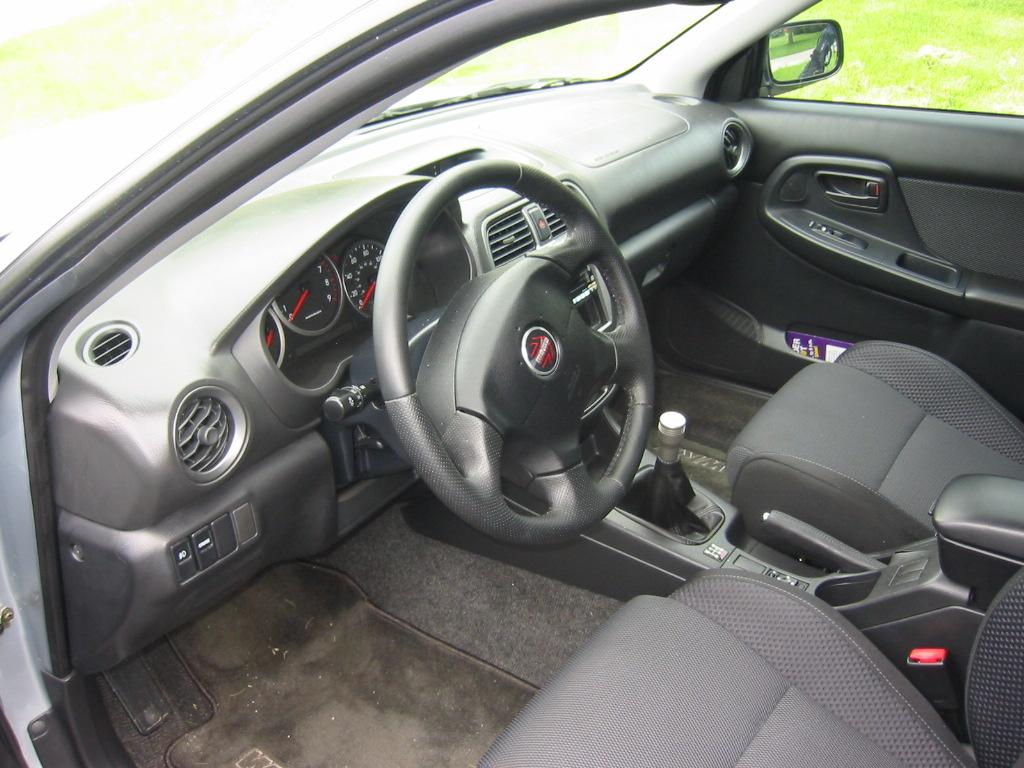 Component speakers hidden in factory door location
Relaxing