Aaron Howe's 2000 Ford Expedition
Items installed:
Kenwood eXcelon KVT-911DVD In Dash DVD/CD Player
Custom Chrome Housing Projector Headlights w/LEDs and Dual Angel Rings
Custom Chrome Tribal Grill
A/V Adapter for PS2/XBox/VCR
Installation Description
The first thing I did was pull out all the equipment and lay it out to get a good idea of what I had to install. I then took a good look at the vehicle to see where the best place was to place all the system components. Once I had a good idea how I wanted to go about the install, I then soldered my Ford wire harness to the main stereo wire harness using shrink tubing to protect the wires. I hooked everything up to the vehicle before installing it to make sure all connections and wirings were working properly. Once that was done, I installed each component seperately. I connected all wiring (making sure it was well out of sight) to each component. I then tested the system one more time before putting the vehicle back together to make sure it was working. Then it was just a matter of placing all vehicle parts back together.
Q&A Section
Why did you decide to upgrade your A/V system?
I wanted a well balanced system that was practical and one that would make jaws drop.
What's the first thing you show people about your installation?
I first like to show the clean, professional look (no wires). I then like to show its functionality.
Why did you choose these products?
I have always been a huge fan of Kenwood. For me, Kenwood offers all the perks I'm looking for in a car system.
What was the most difficult part of the installation?
The most difficult part of the install would have to be finding the right place to put all the components so they look great.
What plans, if any, do you have for future upgrades?
I plan to upgrade my rims and do a few exterior modifications to spice up my SUV.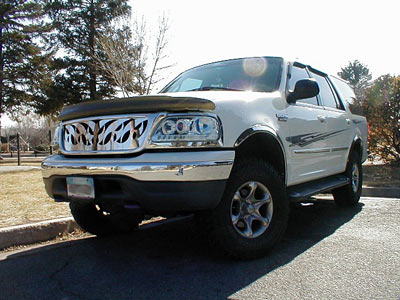 Full Vehicle View (exterior)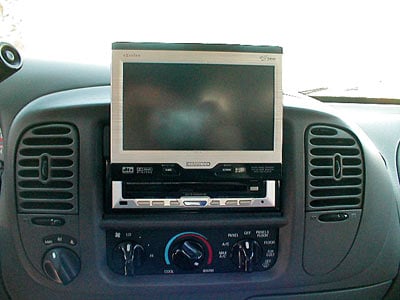 Dash View (Interior)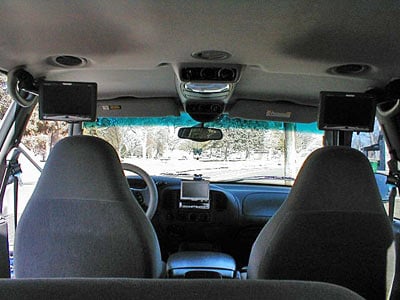 View From Rear (Interior)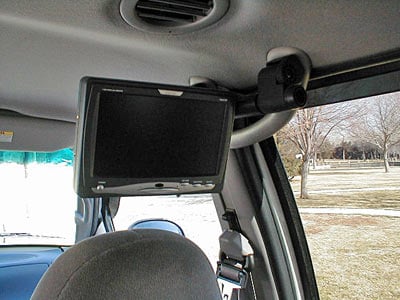 Rear LCD Screen (Passanger Side)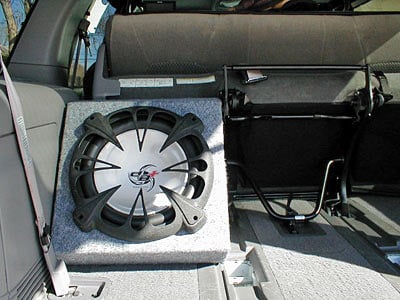 Sub (Rear)