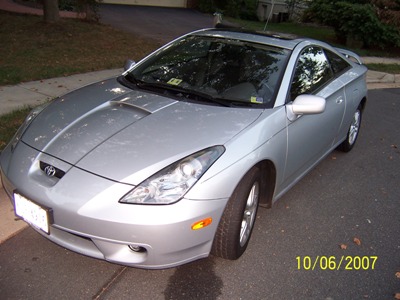 Items installed:
Alpine Type-S 6-1/2" 2-Way Car Speakers (SPS-17C2) - Front Door
Alpine Type-R 10" Dual-Voice-Coil 4-Ohm Subwoofer (SWR-1042D)
Alpine Mono subwoofer amplifier 600 RMS x 1 at 2 ohms (MRP-M650)
Audio Innovations 10" Sealed Subwoofer Enclosure (QLH-.6510S)
Rockford Fosgate 8-Gauge Amplifier Installation Kit (RFK8X)
TRD Rear Tail Lights
Installation Description
I began by replacing my deck, i bought it through Best Buy because they were having a sale and they would install it for free(no labor cost). At that time i also bought my alpine speakers for my front door. I installed those my self. I removed the door panel and drilled out the rivets. Then i installed a speaker harness because my factory speakers were larger than the ones i bought. Next i saved up money and waited for a sale and bought my amp kit, and subwoofer box(i also used reward zone points). Then i looked up the subwoofer and amp i wanted on ebay and ordered them. (You save ALOT of money this way, but make sure it has a warranty) While i was waiting for my products to arrive i installed the amp kit but removed the fuse so that the power cable was not live. I also went out and bought a piece of ply-board to bolt to the bed of my car, using the baby seat anchors holes. When my products arrived i screwed down the amp with screws other than your standard philups or flat head screws,did the same to the sub woofer to the ply-board using L brackets, and the same with the subwoofer to the subwoofer box.
Q&A Section
Why did you decide to upgrade your A/V system?
i spent alot of money on an iPod and songs for it so why not spend some money to listen to them, plus i love my car
What's the first thing you show people about your installation?
the subwoofer
Why did you choose these products?
Alpine is an awesome top name company and i liked their choice of products
What was the most difficult part of the installation?
wireing the subwoofer and drilling out the rivets holding my speakers to my door
What plans, if any, do you have for future upgrades?
replace front speaker and move front speaker to the back, body kit, neon, interior neon, paint job, custom dash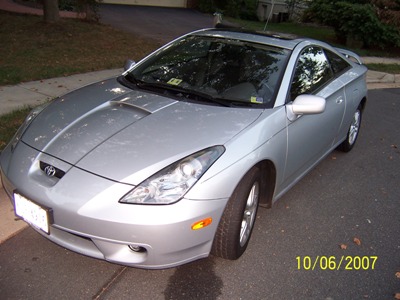 Front of my car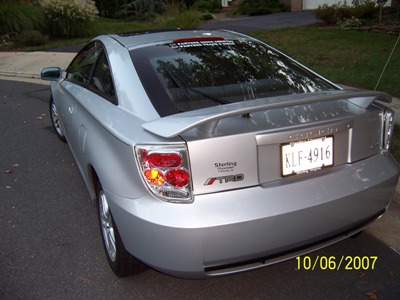 TRD Lights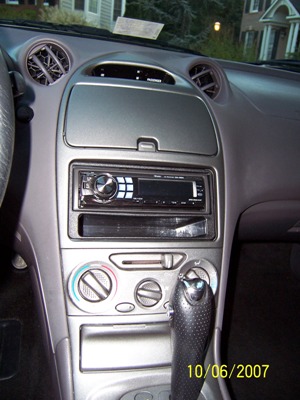 Head Unit
Trunk with Subwoofer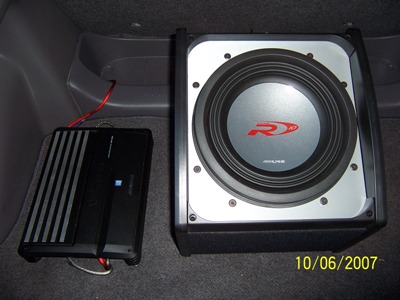 Close up of Subwoofer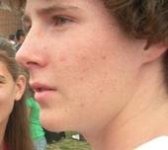 Me