Skip Savary's 2005 Ford Ranger STX
Items installed:
Front door Speakers: MTX 6" x8" w/baffles
Subwoofer: Audiobahn DVC 10" w/ custom box
Apline rear auxilliary input (for Sirius receiver)
Installation Description
Trying to build a great sounding system without drawing attention to the equipment (thieves don't see it) is a challenge. The Alpine HU cannot really be hidden, same with the Starmate 4 Sirius receiver. When friends get in the truck the first time they assume I simply changed the factory HU for aftermarket and added satellite radio. When the sound hits they are always surprised! The Profile AP400 is mounted out of site in the center console. The sub box looks more like a shelf for storing my calendar, appointment and address books (this is my work truck). They never expect to hear the kind of bass this box produces, and are shocked to discover that "only" one ten inch subwoofer can produce that much clean, hard bass. The Profile AP700M is rubber mounted underneath the box, so is virtually invisible.Thanks to Crutchfield's fantastic customer service and support, the most difficult part of the installation was designing a folded horn box to fit in the space behind the front seats and still leave room to utilize the jump seats!
Q&A Section
Why did you decide to upgrade your A/V system?
Spend most of the day in my truck, I appreciate quality sound
What's the first thing you show people about your installation?
I don't show until they hear, then they cannot believe the limited number of components that produced the sound they just experienced.
Why did you choose these products?
Quality components don't necessarily have to be expensive. Lower end Alpine head unit with VERY reasonably priced Profile amps, the most bang for the buck.
What was the most difficult part of the installation?
Building the box: had small space and a wild design
What plans, if any, do you have for future upgrades?
May change the front door speakers to components and move the MTX to the back (still factory used for fill)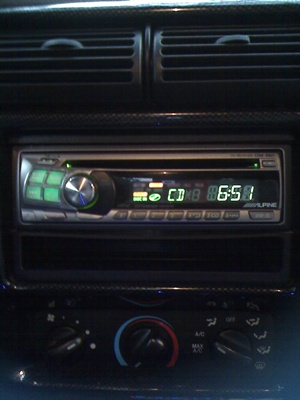 Alpine CDM 9821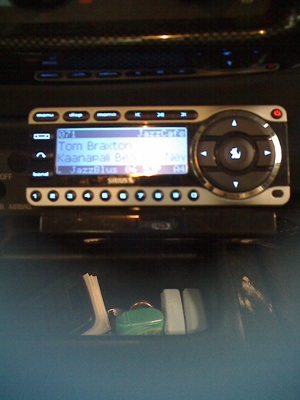 Sirius Starmate 4 satellite receiver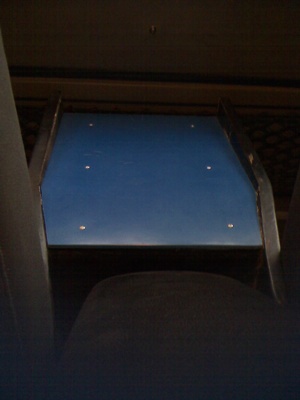 Custom Subwoofer box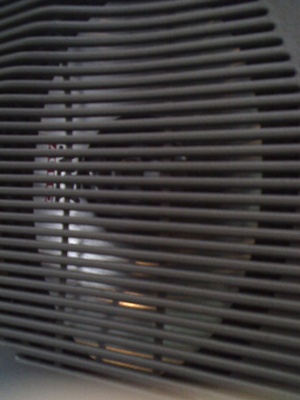 Front door speakers MTX 6"x8"