Mike Washington's 2002 Hyundai Sonata GLS
Items installed:
Phoenix Gold Xenon 10d2 10" sub (dual 2 ohm voice coils) 450 watts rms
Installation Description
The Kenwood DPX-MP4070 is not really slated to fit my car, but I worked it out (still have a lil' tweaking to do). I had to shave the lip on each side of the face to get it to fit in the opening of my dash. The height of the unit was not an issue. The only problem I had with connecting everything was the factory amp that my car has. You see, the wire harness I purchased has the power-on looped to the power antenna, so when hooked up it created problems. Once I figured that out everything came together.
Dropping the Sony XS-V1330A's and XS-V6930A's into the factory locations wasn't a problem at all.
The trunk install took me some time to figure out how I wanted it done. I wanted to be able to use my fold down rear seats and not have to move the sub enclosure every time. So I custom built a sealed box that fits into the rear corner on the driver's side and then built a raised floor around it. It was broken into two sections with one being the access door to the spare tire well and the other was the area where the amp would be installed. I loaded the sub inverted to be able to use every bit of the cubic footage (approx .70 cu. ft.). The box is stuffed with polyfill.
Once all that was done, I just cut the factory trunk carpet to fit around the sub box and cut an opening for the amp to peek through.
Q&A Section
Why did you decide to upgrade your A/V system?
Wanted cleaner sound, more bass and definitely more features and options.
What's the first thing you show people about your installation?
I open my trunk because I'm proud of how my first attempt at a custom trunk turned out.
Why did you choose these products?
I've known Kenwood to produce some solid equipment and the head unit really had a look I liked. The sub was basically one I found that was versatile enough to work with the amp and not break my wallet.
What was the most difficult part of the installation?
Customizing the trunk.
What plans, if any, do you have for future upgrades?
In the future, I may add a CD changer, replace the factory tweeters and then get into working with fiberglass to create an even better trunk cusomization.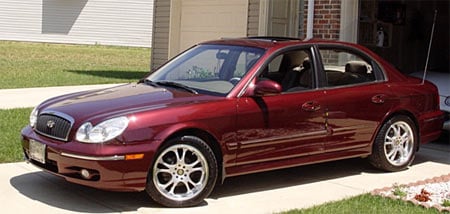 My ride dubbed...Baby Jag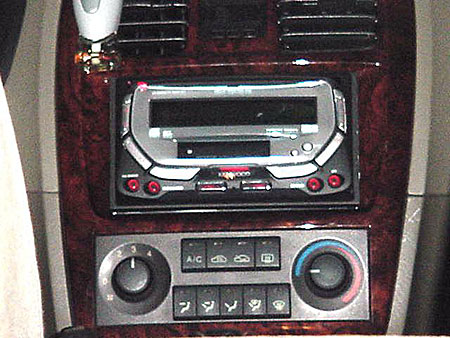 Kenwood DPX-MP4070 double din head unit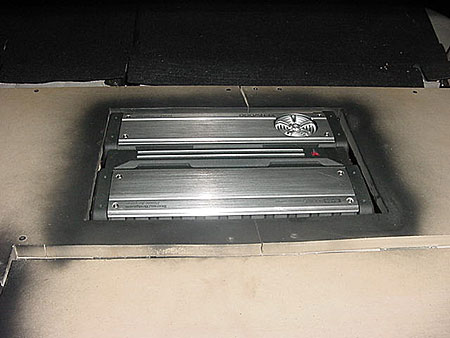 Kenwood KAC-7202 mounted flush with the raised floor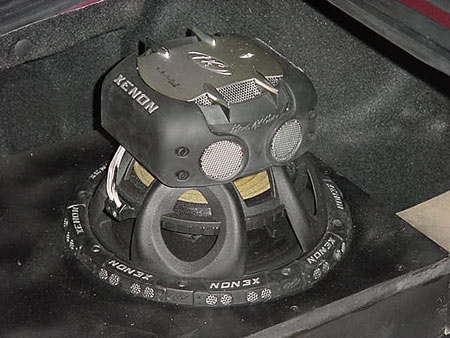 Phoenix Gold Xenon 10d2 10" sub

Trunk install with carpet in place