Recently, a customer commented, "I have a 2019 Honda Ridgeline RTL-T. I installed an aftermarket subwoofer. Now I get a loud bass tone that builds up and disappears. This happens randomly but only when the gas pedal is pressed. As the sound builds up in volume, I can stop it if I press the gas further or if I get off the gas completely. Weird thing is that the sound happens even when the audio is turned off."
Freaky bass sounds
The issue here is that his Honda has an "Active Noise Cancellation" (ANC) system that emits low-frequency sounds which are supposed to cancel-out the rumbling road, wind, and engine noises. ANC systems do not play well with subwoofers. Most car stereo installers disable the ANC systems in the vehicles they work on.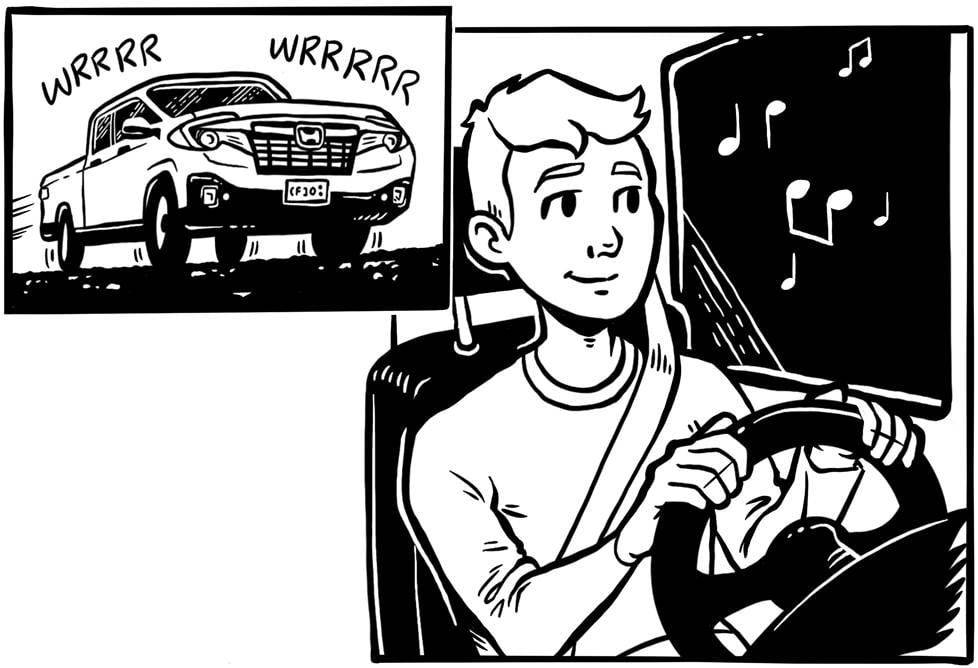 Noise-cancelling system
Honda says, "Active Noise Cancellation (ANC) is designed to dramatically reduce low frequency noise in the interior. The system operates whenever the car is running, regardless of whether the audio system is on or off. There are two microphones in the cabin area. The microphones capture low-end drivetrain frequencies entering the cabin, and send a signal to the Active Noise Cancellation unit. The control unit then creates a precisely timed reverse phase audio signal that is sent to an amplifier, which powers the speakers."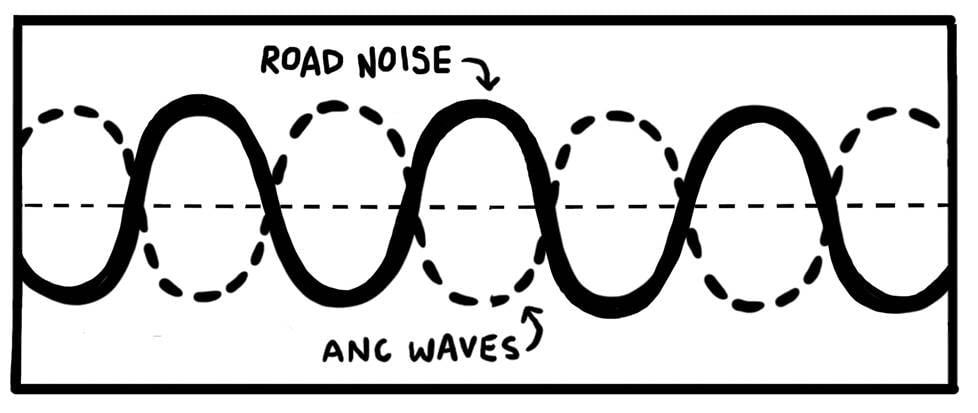 In short, the out-of-phase created noises cancel out the in-phase engine/road noises.
Noise-making systems
On the other side of the coin, some car manufacturers include an engine noise enhancement system that plays motor noises through the stereo as the engine revs up. Although a lot of gearheads might like this feature, it plays havoc with aftermarket sound systems.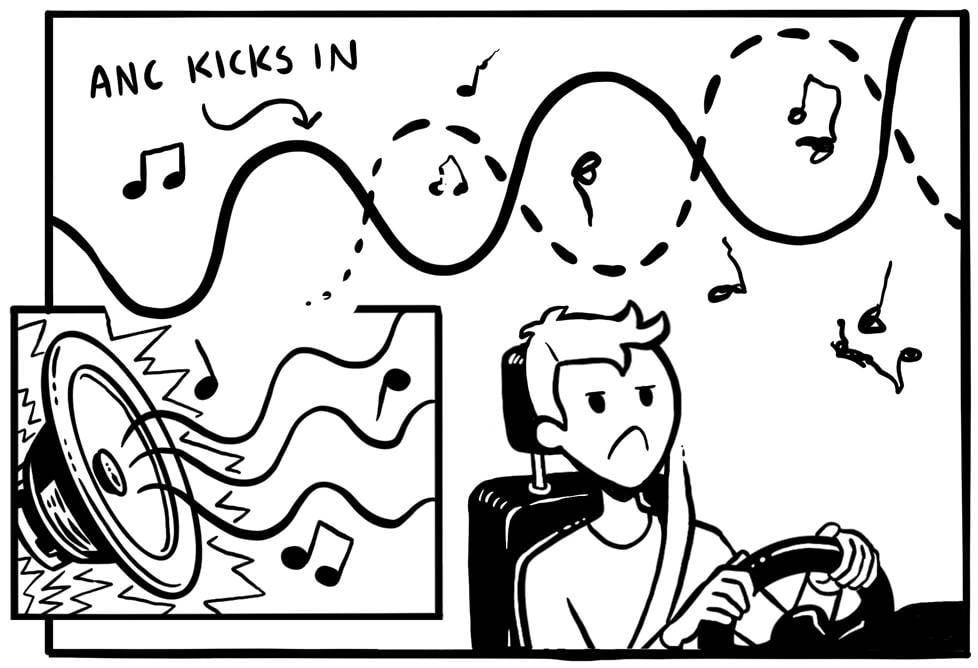 How ANC reacts with an aftermarket sub
Here's the problem for the aftermarket audio crowd. When you install a subwoofer in one of these vehicles, the ANC system hears the subwoofer's output as being part of the engine/road noise it's supposed to cancel out. So, it emits an out of phase bass signal to block the sub's output. When the ANC doesn't hear any bass, it stops playing the out of phase signal, and the sub becomes audible again. Until the ANC kicks in again. And on and on.
Identifying ANC in your vehicle
Go online and look up your vehicle's features and specs. Manufacturers like to showcase all the high-tech features they put in their products and will most likely include ANC or something similar in the spec sheet.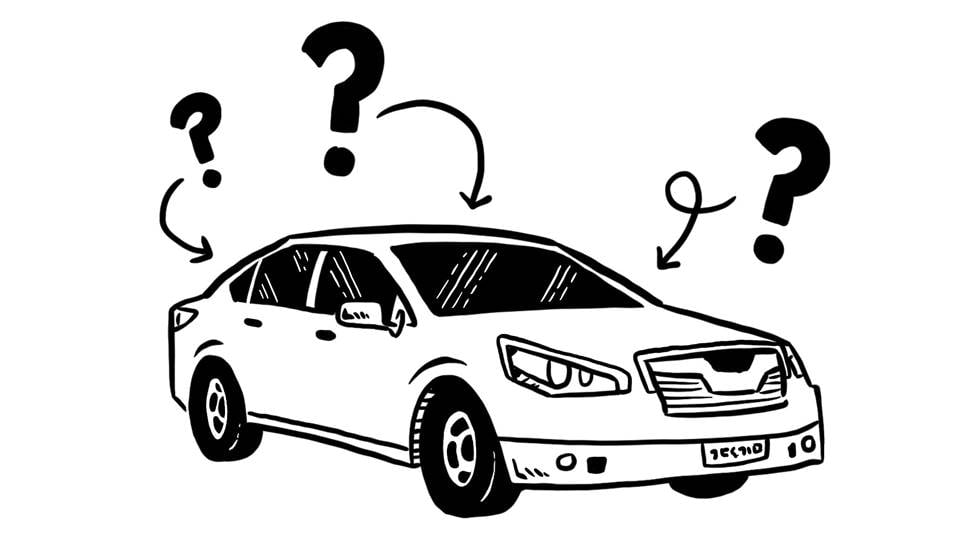 Another way to identify ANC
Let's say you've installed a subwoofer in your vehicle and horrible bass-like noises play as you drive and play music. After parking but continuing to play music, you can turn off the engine or even just open a door and if the subwoofer then plays as it should you'll know you've got an ANC issue to overcome in order to get good clean bass.
Disabling the ANC
If you disable the ANC in your vehicle, the engine and road noises you'll hear in the cabin will increase dramatically. Adding sound deadening material in as many places as possible should take care of that.
Two strategies for defeating active noise cancellation
Dealership: Check with the dealership to see if they'll disable the ANC in your vehicle, either by programming or disconnecting the right wires. Expect a fee, if they'll do it.
Internet search: Somebody, somewhere, at some time or another, has disabled the ANC in a vehicle like yours and then posted a video or comment online showing how they did it. Google is your friend — use it.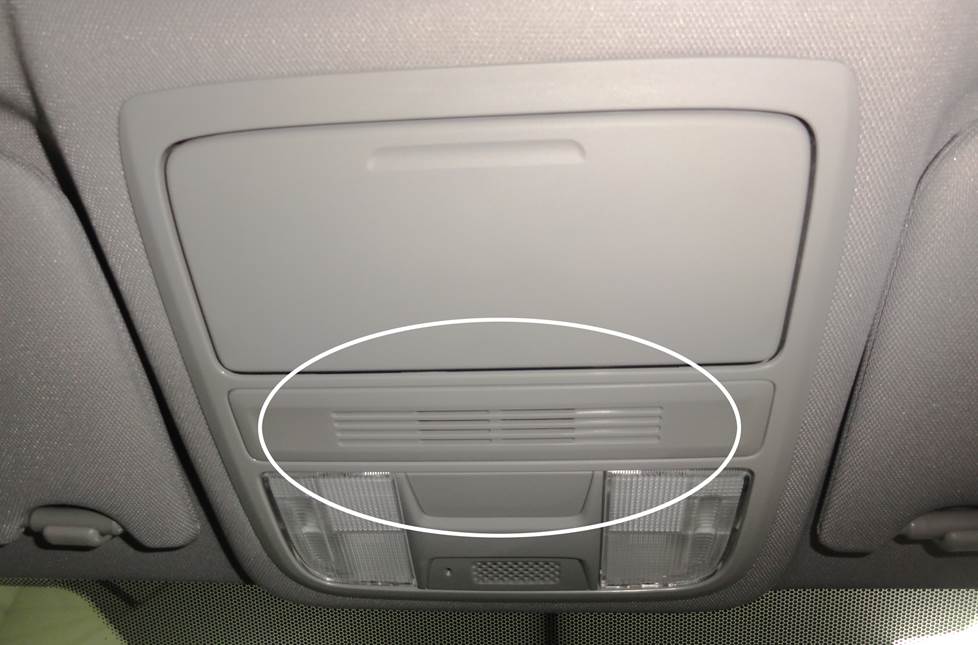 One of the two ANC mics in the 2014 Honda Accord is inside this console
Examples that we've seen
When I looked up "how to disable the ANC in a 2019 Honda Ridgeline" I found a few threads in the Ridgeline Owners forum and a You Tube video that described how to do it. First remove the glovebox, then unplug the little silver/grey ANC module. Another thread tells how you can disable the ANC through the radio's diagnostic menu — but it reverts to being enabled the next time you start the vehicle.
Here are a few other examples that I've seen recently. These really show how solving this issue varies from one vehicle to the next.
On a Camaro forum, I found out that unplugging the microphones in the door panels is a simple and reversible way to disable the ANC.
PAC offers an ANC bypass harness that works in select 2017-up Chrysler Pacifica and 2019-up Jeep Cherokee and Ram trucks.
Crutchfield offers the iDatalink bCH3 ANC bypass harness that also works in select 2017-up Chrysler Pacifica and 2019-up Ram trucks.
Mustang's Active Noise Control system both cancels some low frequency noises and adds in some higher-frequency engine noise. On a Mustang forum, someone has posted a video showing how to find and disconnect one of the microphones in the headliner, apparently disabling the ANC system.
Kicker's vehicle-specific powered subwoofer upgrade for a Chevy Silverado includes instructions on how to disable the ANC by unplugging the mic in the driver's side headliner. Disconnecting just one mic will disable the entire ANC.
On a Honda Pilot Touring SUV, however, you must unplug both the front and rear microphones to disable the ANC system.
Give us a call
ANC issues mostly come about when an aftermarket subwoofer is added to a factory system. And there's no better way to ensure you get the right subwoofer, as well as all the necessary accessories and installation instructions, than by talking with a Crutchfield Advisor.
Advisors have access to our extensive vehicle database that often includes a warning about any onboard ANC system and instructions on how to disable it — so you can successfully install a sub in a vehicle whose stock system was prejudiced against bass.