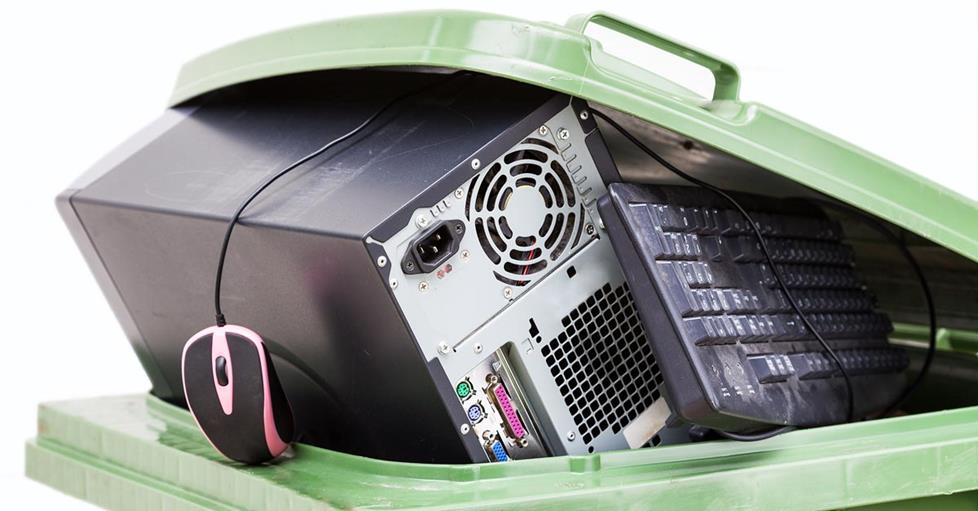 As discussed by Emily Matchar in an article from Smithsonian Magazine, the Right to Repair movement is gaining momentum. The movement is a call for everyday consumers (like you and me) to be able to get the info needed to diagnose problems and fix their own gear.
We've been watching this movement with interest. After all, we're a company with many do-it-yourselfers on staff. And in turn, we strive to help our customers become do-it-yourselfers themselves, If you've never heard of this effort, here's the scoop.
"Modification of any kind voids warranty"
If you've seen that message on a device or appliance, it's not surprising. There's a long history of manufacturers discouraging consumers from fiddling with their products. Typically, it's been for reasons of perceived liability. In the late 1990s, this situation became more complex, as software began finding its way into most consumer electronics. This created an opportunity for claims of "proprietary information" and still more reduced access.
Manufacturers of consumer electronics have long claimed proprietary ownership of the software that makes the electronics in your devices and appliances work. This allows them to restrict access to repair information to select parties such as authorized retailers. In many cases, they've pursued legal action against consumers or independent repair people for performing repairs or sharing information that would enable others to fix the devices themselves.
There was even a period when car manufacturers attempted to get people to spring for better stock stereos in their vehicles. They claimed that adding an aftermarket stereo would void the entire vehicle warranty. That notion was eventually discarded, but now with increased computerization in vehicles, it has actually become nearly impossible to change the stereo in some vehicles (especially hybrids) without affecting how they run.
What's the effect?
Many consumers and consumers' rights advocates say that this approach is why it's sometimes extremely expensive to get even the simplest piece of gear fixed if something goes wrong. In many cases it's easier and cheaper to just buy a replacement than to deal with an authorized retailer for a repair.
An additional effect may be "artificial obsolescence" — the idea that strict control over who can repair products leads to faster turnover of these products. More new items are purchased — and more potentially fixable electronics turn up in landfills.
The Right to Repair movement advocates for consumers to be able to obtain and share restricted repair information from manufacturers. They claim this would reduce the prevalence of artificially obsolete consumer electronics and help combat a growing problem of global waste and disposal. Some organizations and businesses, such as The Repair Association, iFixit, and Tech Dump, are at the vanguard of this fight to increase access and prolong the lifespan and utility of these products.
The Repair Association is a non-profit organization founded in 2013 that works to get legislation passed at the state level. The goal is to get manufacturers to provide "fair access" to service information and replacement parts for owners and independent repair people. Their efforts are gaining traction in certain areas, but they are also being opposed by large technology companies.
Will the Right to Repair succeed?
It's difficult to predict which movements can build and maintain momentum to get meaningful legislation passed. However, if enough average citizens become frustrated with having to re-buy products when something goes wrong — or if John Oliver decides to cover this on Last Week Tonight — there could be grassroots support which translates to actual votes.
We know how frustrating it can be to purchase a seemingly uncomplicated product like a clock radio or a powered subwoofer, have it go bad, and then be told it can't be repaired without going to a pricey authorized repair center. All because it contains a piece of software which has been deemed proprietary.
For more info on the Right to Repair movement, visit The Repair Association's website, or check with your local independent repair establishment. And if you feel that you should have fair access to repair manuals and other documentation, let your congressional representative know. If you have electronic gear that's beyond saving or donating, visit the National Electronics Recycling Center or another organization that can help recycle it safely.