Car speakers: What's going to fit my car?
We'll help you find and install the right speakers
Finding the right speakers to fit your vehicle doesn't have to be confusing. Crutchfield has measured and databased thousands of vehicles over the years to make it easy for you to find out exactly which speakers will fit in your vehicle.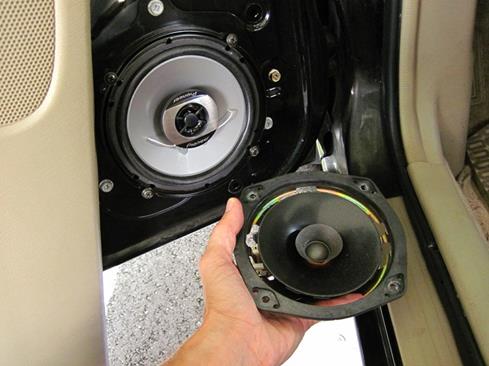 We make it easy to find what fits
We put our extensive research right at your fingertips with our Outfit My Car tool. Just enter the year, make, and model of your vehicle, and you'll see which speakers fit in your vehicle's speaker locations.
Don't be confused if you look up your vehicle and find multiple speaker sizes listed for a speaker location. Crutchfield supplies free speaker mounting brackets for many vehicles to allow different sizes of speakers to be used in a single location. That way, you'll have more speakers to choose from.
If you have questions about what fits, or prefer to talk speaker fit with one of our friendly Advisors, you can contact us seven days a week. We'll be happy to help you find the right speakers.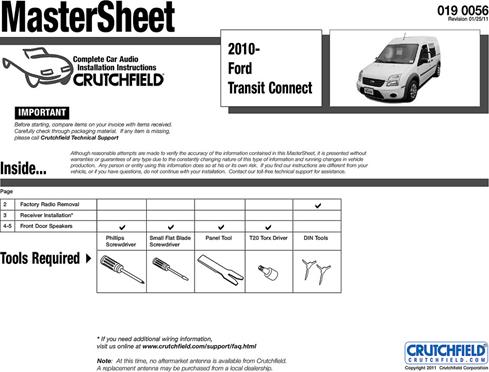 Crutchfield MasterSheet stereo and speaker removal instructions
You get much more than a speaker when you buy from Crutchfield
When you purchase your new speakers from Crutchfield, you'll get our exclusive step-by-step MasterSheet™ instructions for your vehicle (available for most vehicles). These free instructions help everyone from first-timers to seasoned installers get the job done right. They even tell you which tools you'll need.
For most vehicles, we include free wiring harnesses that let you plug your speakers into your factory wiring. The harnesses also make it easy to re-install the factory speakers when you sell or trade your vehicle.
We also include speaker brackets (if needed) so that you'll have everything you need for a successful installation. By doing it yourself, you'll save money and be able to take pride in a job well done.
So enter your vehicle information, and we'll show you which speakers will fit the factory locations, and let you know about any tricky details.