What I want to see when I sit down to stream a movie or TV show: spine-tingling action sequences, award-winning acting, maybe some really cool explosions.
What I don't want to see: the "buffering" spinner, pixelated faces, sudden freeze-frames in the middle of a car chase.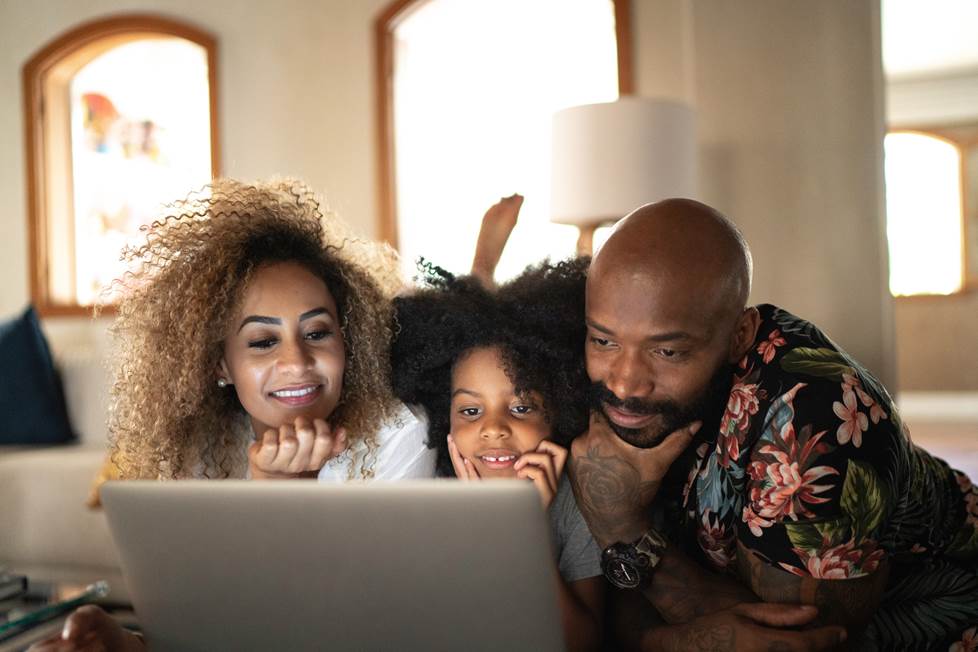 A fast, strong wireless network helps your family work, learn, and play together without annoying lag and buffering.
Netflix streaming problems are rarely the fault of your smart TV or streaming device. In fact, they're common side effects of an inadequate, overloaded internet connection.
Here are six tips to help you solve Netflix streaming problems, before they ruin your next binge-watching session.
1. Sign up for a high-speed internet plan
Check with your internet service provider to see what plan you're on, and what's available if you need to upgrade.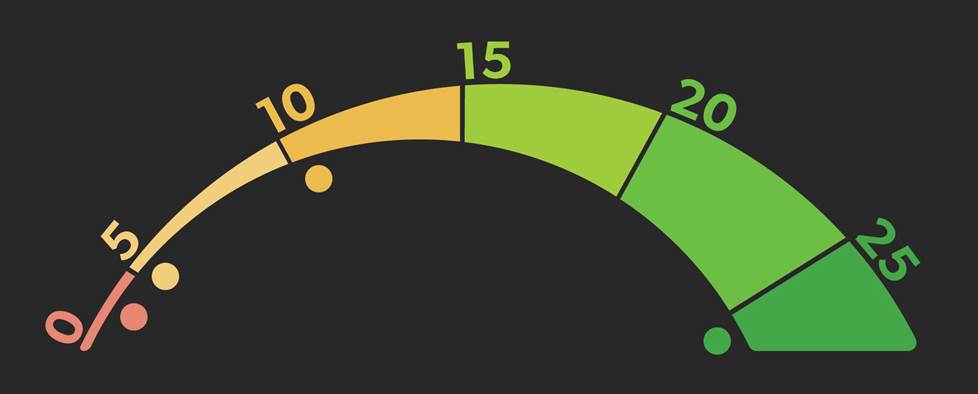 Internet download speed recommendations for content streaming in megabits per second.
On the Netflix customer help page, the service notes that 0.5 megabits per second (Mbps) is the bare minimum for a broadband connection, and suggests that you need at least 5 Mbps to view HD content. Honestly, for streaming today's high-res content, we recommend you double that to 10 Mbps. A robust 25 Mbps is needed for 4K UltraHD streaming.
A higher-tier service package may cost a bit more, but it's probably worth it!
Not sure how fast your current connection is? You can easily test it from your computer.
Speedy internet is essential for cord cutting, if that's something you want to do.
2. Use the latest Wi-Fi standard
Wi-Fi standards used to be confusing alpha-numeric soup, but no longer!
The Wi-Fi Alliance that governs wireless standards has created a clean and simple naming system to keep track of each major improvement to Wi-Fi protocol. We are currently enjoying the sixth iteration of Wi-Fi, which is called Wi-Fi 6. Older versions will be retroactively renamed in the following way:
Wi-Fi 6: 802.11ax (2019)
Wi-Fi 5: 802.11ac (2014)
Wi-Fi 4: 802.11n (2009)
You get the idea.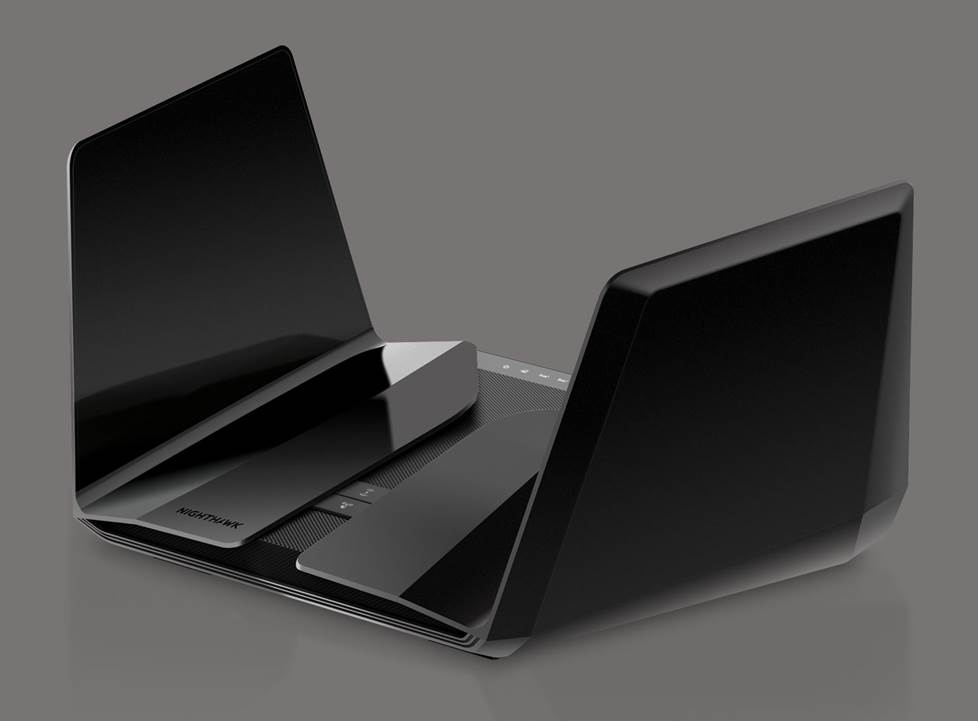 A router with WiFi 6 — like the NETGEAR Nighthawk® AX12 seen here — offers advanced technology that makes it even easier to stream high-res content in a crowded wireless network environment.
Wi-Fi 6 is 37% faster than Wi-Fi 5 — assuming the router and the device it's connected to are both Wi-Fi 6 capable — and it offers multiple simultaneous data streams.
Choosing a new router that's compatible with the latest standard is an upgrade that pays huge dividends. See our wireless router buying guide for more info on what to look for.
3. Get Wi-Fi coverage where you need it
We rarely get to choose where the main internet connection enters our home. If your smart TV is in a third floor bedroom, and your router is plugged in in the basement, you're probably getting diminished signal strength.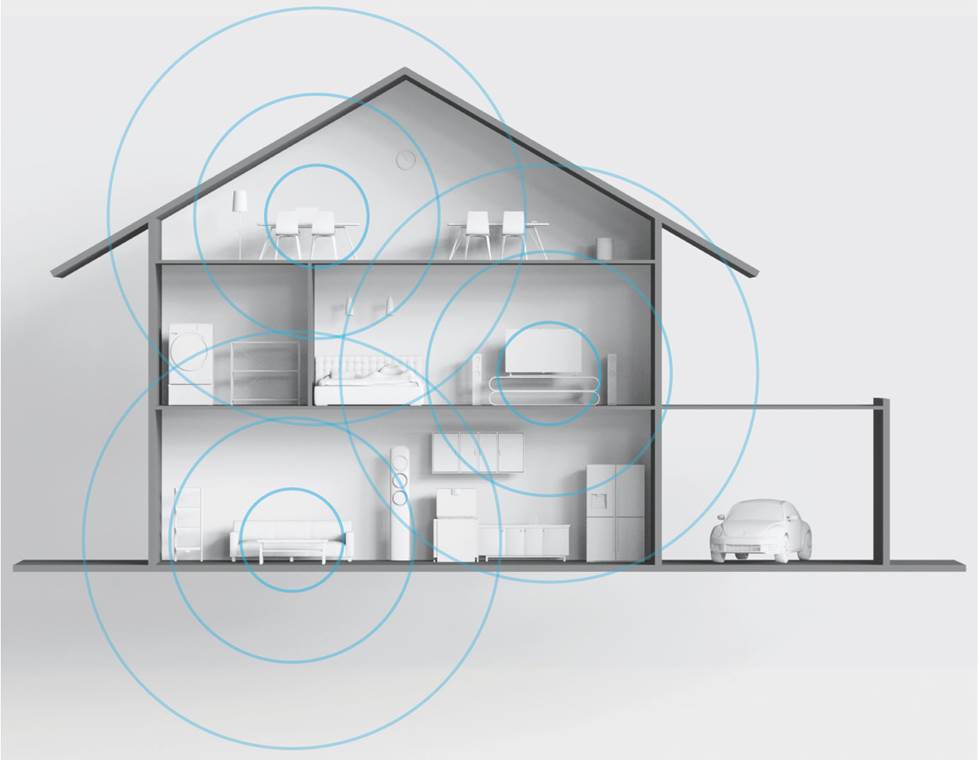 A mesh router node on each floor of a multi-story home offers seamless Wi-Fi coverage wherever you are.
A mesh network is an expandable multi-piece router system that seamlessly expands wireless coverage over a larger area. In the example of a multi-story townhome, you can connect one router module to the modem on the first floor. Another module on the second floor picks up the initial signal and rebroadcasts it at full strength. Put another on the third floor, and you'll get the same speedy connection there, too.
This video will give you some pointers on how to deal with pesky dead spots in your Wi-Fi coverage:
4. Make your router work smarter
Raw speed and power are nice, but engineers are constantly coming up with new smart features that give you more control over how Wi-Fi is distributed throughout your home. Let's look at a couple of common issues and see how they're addressed by current router technology.
Too much traffic
According to a 2020 study from Statista.com, an average household network in America handles 10 devices that can connect to the internet. But modern routers have tech built in that helps them multi-task and direct traffic more efficiently.
MU-MIMO stands for Multiple User-Multiple Input/Multiple Output, which is a fancy way of saying that your router communicates with multiple devices simultaneously.
Orthogonal Frequency-Division Multiple Access (OFDMA) is similar but even more efficient. It's especially useful for latency-sensitive applications such as cooperative gaming, virtual reality (VR), augmented reality (AR) and smart home device networks.
Look for these meaningful acronyms when you're choosing a new router.
Bandwidth vampires
I can remember when I'd be totally absorbed in some prestige drama, only to get yanked out of the story by buffering because my son had blithely decided to watch a YouTube video in his room. It's your house, you pay the bills. You should get to decide how the wireless bandwidth is doled out, right? Well, good news.
Airtime Fairness is a setting that boosts overall network performance by limiting how much network time goes to slower devices. Example: your daughter's hand-me-down smartphone will leech less bandwidth, leaving more for your media streamer.
Routers with Device Priority settings let you choose which device gets first dibs on the lion's share of the bandwidth. You're about to stream a blockbuster in 4K? Assign top priority to your TV to ensure a speedy, reliable flow of Wi-Fi.
You can count on more innovation as our networks get ever busier. We'll keep you posted.
5. Get wired
Wi-Fi is convenient and ubiquitous, but an Ethernet cable directly from your router to your smart TV, Roku box, or Apple TV offers maximum streaming speed and stability. This is where mesh routers come in very handy — each module will typically have one or more Ethernet ports, and you can place one right where you need it most.
6. Avoid channel interference
Most routers offer one 2.4 MHz band and one or two 5 MHz bands to handle wireless traffic. Each frequency band contains numbered channels, sort of like lanes on a mega-highway, and your router automatically selects a channel when you log on.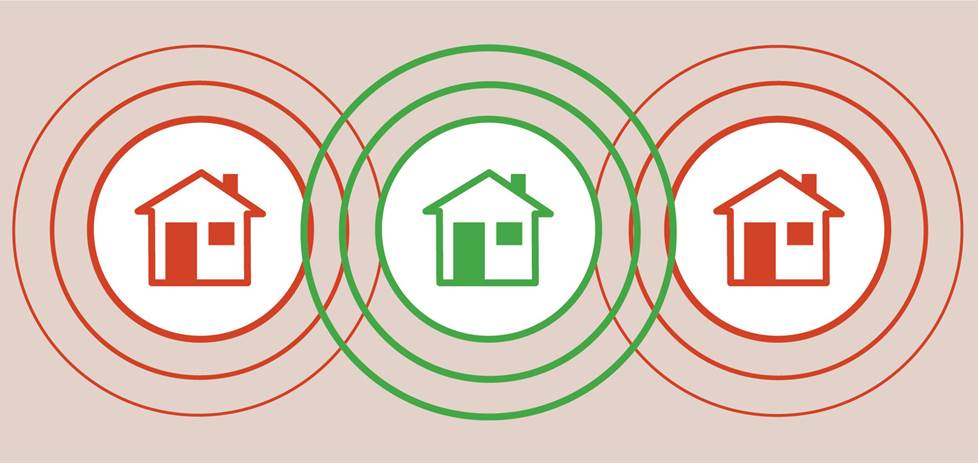 When everyone in your neighborhood is at home using Wi-Fi, it's a good idea to find an open channel to avoid the congestion.
If your neighbors' routers choose the same channel, it's like you're all driving in the same lane during rush hour. Fortunately, you can proactively use your router's app interface to move into a less congested lane. Use a free online utility to figure out where you'll encounter little or no traffic.
Let us help
Choosing a new router solves many of the problems outlined above, but it can be tough to find one with exactly the options you need. Good news! You can get in touch with a friendly, tech-savvy Advisor who can help you navigate. They can also recommend a top-notch smart TV, Blu-ray player, streaming player, or receiver.
And don't forget that free lifetime tech support is included with every Crutchfield purchase.