Innovations

"I had never installed a car stereo before, and I was nervous about installing one in my truck by myself. Once I read through the vehicle-specific instructions you sent, I felt very comfortable. "
— Jeff
Virginia Beach, VA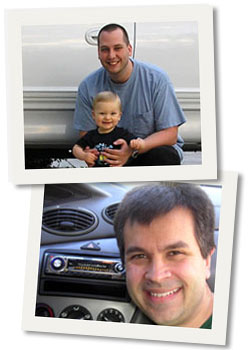 "You have much more details about each product on your site than the manufacturers do! I love the "Crutchfield Hands-On Research" portion — it was like a tour of the product so that I knew EXACTLY what I was getting with no surprises. "
— Vincent
Kent, CT
Publishing an article about car stereo installation in our third catalogue pulled the company back from the brink of failure. From that seed we grew an immense tree of increasingly specialized information. The tree supports an array innovative services that help you confidently buy gear from our catalogue or website, install it yourself, and then fully enjoy it.
The data our researchers collect drive the online shopping tools that make our website uniquely helpful. Most importantly, though, these innovations enable our sales and support people to offer you custom-tailored solutions.
Vehicle Research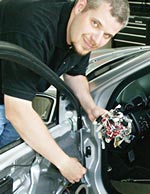 Ben tests speaker wiring harnesses to see which one should be included with speaker orders for this car.
We built the largest database of fit information for car stereos, and we did it by taking apart more than 12,500 vehicles, one by one. Our research is so thorough and comprehensive that car audio manufacturers often seek our advice when designing new products.
This information becomes available to you whenever you speak with one of our experts, and it underlies our online "Outfit My Car" tools. Our vehicle research also helps us provide the custom accessories and unique, step-by-step MasterSheet™ installation instructions we offer free with car audio purchases.
Our researchers travel to car dealerships, junkyards or anywhere else they can find the cars we need to examine. They fill out an extensive report that covers everything from the dimensions of the factory stereo openings to the wiring schemes and plug types, as well as the functionality of the factory equipment (and how it may or may not mix well with aftermarket equipment).
Product Research
Every item we offer is taken out of the box and meticulously examined by our product research team. That may not sound like a big deal, but it is. Why?
Because information supplied by the manufacturer in a brochure or manual is often incorrect or incomplete. And because we love the gear so much, we can't resist an opportunity to get our hands on it. Our hands-on experience helps us make better recommendations.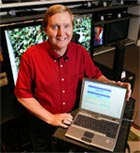 First, we measure each product, which ensures that our fit recommendations are correct. When we tell you that a car stereo fits your vehicle or a flat panel TV fits a certain cabinet, you can trust us. Then we count the inputs and outputs and check their technical specs (things like signal level and bandwidth). Finally, we describe each product's functions in detail that often goes beyond what you will find in brochures and manuals. When manufacturers issue firmware updates or service bulletins, we promptly add these to our database.
All of this painstaking documentation helps us correctly and efficiently answer all of your questions, before and after you buy. Most of the information we gather is displayed in the "Hands-on Research" tab within our online product presentations.