Are SACD players worth it? The answer to that question is a qualified yes. I'll explain in a minute, but first I want to make sure we know what the SACD format is, and what makes it different from a standard compact disc.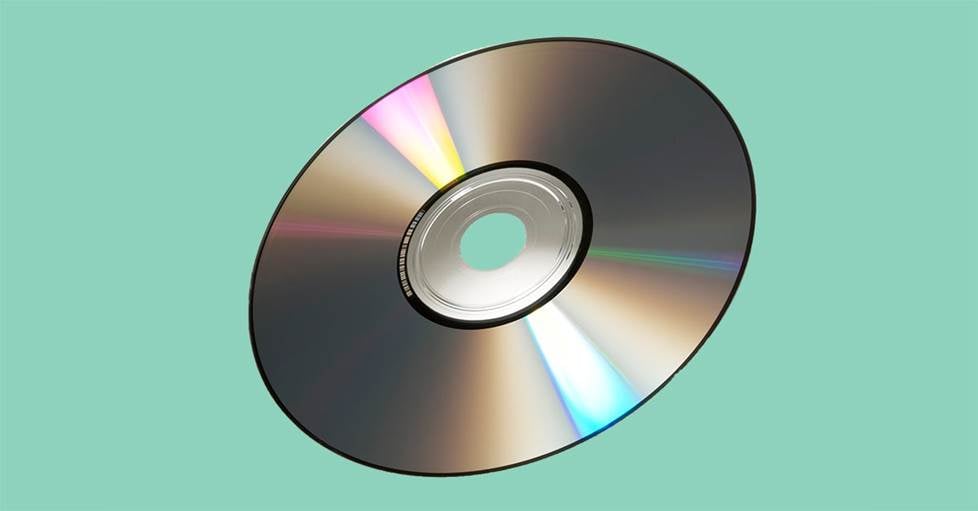 The SACD format supports multiple audio channels, a very high digital sampling rate, and longer playing time.
The Super Audio Compact Disc format was created in 1999, as a way to offer extremely detailed high-resolution music to audiophiles. The format offers some distinct advantages over standard CDs, including:
Multiple audio channels that enable surround sound playback
An extremely high digital sampling rate (2822.4 kHz) for superior audio resolution
Longer playing time (up to 30 minutes more per disc)
Nonetheless, the format was never commercially successful. In the early 2000s, compressed low-resolution digital file downloads became available, and the vast majority of music listeners opted for convenience and easy portability over physical media. Standard CD sales plummeted, and SACD nearly died in its infancy.
But the format has hung on as a useful niche market for audiophiles. Not all audiophiles, by any means, but you may find you're exactly the type of music lover who is transported by the enhanced audio quality an SACD player — and the SACD format — can provide.
So… should you buy an SACD player?
First, one caveat: a solid audiophile-grade sound system is a requirement for enjoying the benefits of SACD. Without efficient, well-made speakers and a good receiver or power amp to drive them, you're basically putting a Lamborghini engine in a Volkswagen.
So, assuming you have a great system — or plan on building one — there are a couple of other ways to tell if you will get a lot out of an SACD player.
Do you enjoy epic experiences?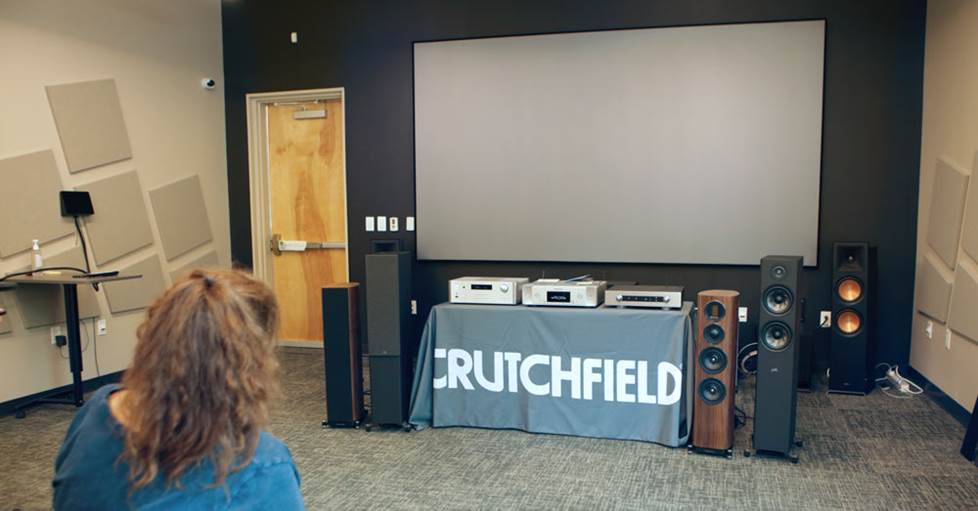 We tested the Marantz SACD 30n (center) with powerful amps and well-made speakers to get a sense of how well it could perform.
If you have a setup that can handle 5.1, multichannel SACDs offer a more immersive experience in much the way surround sound enhances movie viewing. In fact, some Blu-ray players can also play SACDs. Pink Floyd's Dark Side of the Moon sells pretty well in the multichannel format, as does The Who's rock opera Tommy.
Most CD players focus on top-notch stereo sound reproduction, so a good Blu-ray player like the Sony UBP-X800M2 is your best bet for multi-channel playback.
Do you have an affinity for the classics?
The SACD format is practically made for bringing the best out of classical music performances. A year-long study conducted by the Audio Engineering Society revealed an area in which SACD truly excels: the noise floor is extremely low, even when listening at high volume. Classical music can whisper as often as it roars, so it's crucial to have that black background for the instruments to play over.
The SACD format is so intertwined with classical music that some orchestras issue recordings under their own imprimatur. Offerings from the London Symphony Orchestra and the Chicago Symphony Orchestra are perennial favorites on the SACD market.
While we're at it, I'd like to answer a few more questions we hear often.
Are SACDs still being made?
Definitely. In addition to the self-publishing I mentioned above, Mobile Fidelity uses their impressive collection of original master recordings to offer some classic pop and rock albums on SACD. Acoustic Sounds carries a wide variety of SACDs, and you can find a few boutique labels with limited offerings. That said, even Amazon sells them.
Can you play an SACD on a regular CD player?
Yes, if you get the right type of disc: A type known as a Hybrid SACD is made with a high-res HD layer and a standard CD audio (Red Book) layer on a single disc. SACD players should be able to read both, in much the way a Blu-ray player can also play a standard DVD.
Distance makes the difference: the player's laser reads the HD layer at 0.6mm from the disc's surface, while the standard CD is read from a distance of 1.2mm. That's why you can put both tracks on a single disc.
Why are SACDs so expensive?
Prices vary widely, and often the more expensive options are imports. Because they're made in relatively small batches, it's hard to achieve the economy of scale we're used to with mass-produced and -distributed products. Good deals can definitely be found, but beloved rarities will cost you, just as they will in the world of collector vinyl.
What's a good SACD player?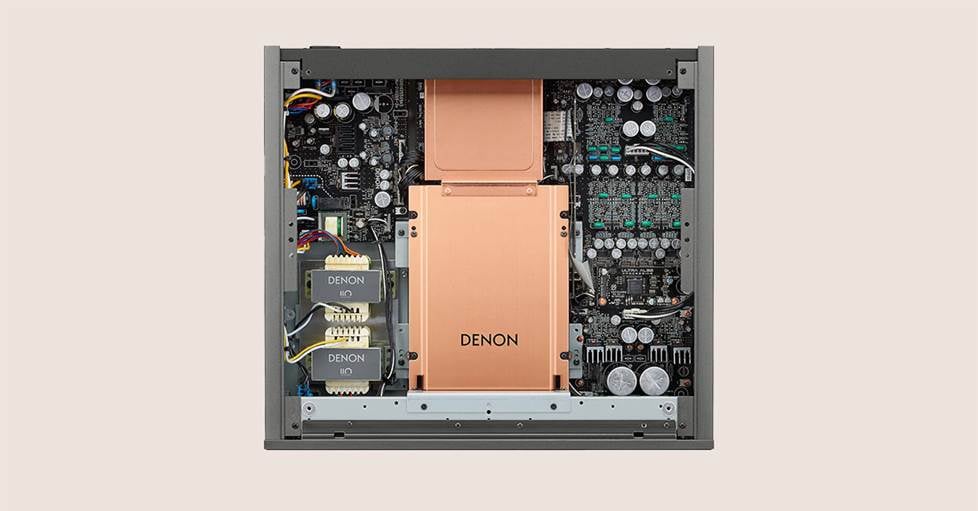 The Denon Anniversary Edition DCD-A110 is designed to do one thing — play back CDs and SACDs with exceptional detail and a spacious soundstage.
We offer a number of excellent SACD players. The Arcam CDS50, Yamaha CD-S2100, and Marantz SACD 30n have proven to be customer favorites. I have personal experience with a couple of models, which I'll dig into later in this article.
Blu-ray players that play SACDs
Blu-ray players offer one of the most popular and budget-friendly ways to listen to SACDs at home. One caveat: not all Blu-ray players are compatible with SACD playback. If you want one that's versatile enough to handle high-res video AND audio, make sure you choose an SACD-capable Blu-ray player. The Sony UBP-X700/M is a great example of a player that gets equal amounts of love from our experts and satisfied customers.
My hands-on experiences with SACD players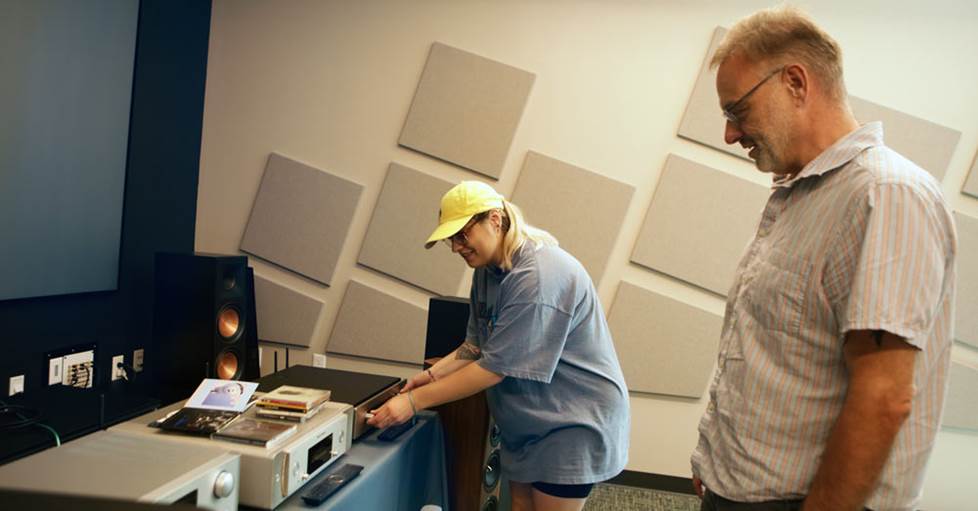 My colleagues and I had a chance to listen to a demo of the Marantz SACD 30n in our vendor training room.
At Crutchfield, we believe it's never enough to just read specs on the equipment we sell. Whenever we can, we set up live demonstrations at our headquarters, so everyone can get hands-on and get an idea of how a machine functions, and get their own sense of how it sounds in a room.
To that end, we recently set up a demo in our vendor training room. We had two excellent integrated amplifiers, each feeding a separate pair of speakers. Both were using the Marantz SACD 30n as a source. We listened to a number of discs, including my own copy of Dire Straits' 1986 album Brothers in Arms, remastered to SACD.
The music sounded exceptional. I enjoyed Mark Knopfler's precision as a guitar player, and each member of the band could be heard clearly when I engaged in critical listening. Producer's touches like chirring insects and rolling thunder added to the atmospheric effect. I was duly impressed with my first SACD experience, no matter which set of speakers I engaged.
The Marantz' versatility is one of its strongest selling points. In addition to playing discs, it connects via Wi-Fi to stream Spotify Connect and Qobuz, and it has Type-A and Type-B USB inputs so you can stream files stored on a thumb drive or computer. It's more of an all-around source for playing high-resolution digital files.
I was able to compare that to the Denon Anniversary Edition DCD-A110, which I tested at home. The Denon foregoes streaming capability — it's an exceptionally well-made dedicated player for CDs and SACDs. As such, I really enjoyed its functionality, and it provided supremely pure and detailed playback of any disc I put in, with a spacious, room-filling soundstage. For versatility in a single source component, I'd opt for the Marantz, but for simply playing discs, I loved the Denon.
As with anything, it matters how you want to use your player, and what else you're pairing it with. If you want to do more research to find the right player for you, check out our full lineup of SACD players and compare features to find the one that suits your system.
What if I just want to listen to my old standard CD collection?
Hey, they're classics, I get it. Check out our list of the best CD players to see if one of them will suit your specific needs.
Let us help
If you have further questions about SACD players or any other aspect of home audio, contact us and one of our friendly, knowledgeable Advisors will help you make the right choice.