Protecting yourself and your family, as well as your vehicle, belongings, and car stereo are all excellent reasons to invest in an aftermarket car security system. Additionally, most insurance companies offer lowered rates for vehicles equipped with an alarm — it'll pay for itself.
Doesn't my car already have an alarm system?
Factory keyless entry and alarm systems are okay. But aftermarket car alarm systems are better. They're more sophisticated and can do so much more than the basic factory-installed car alarm.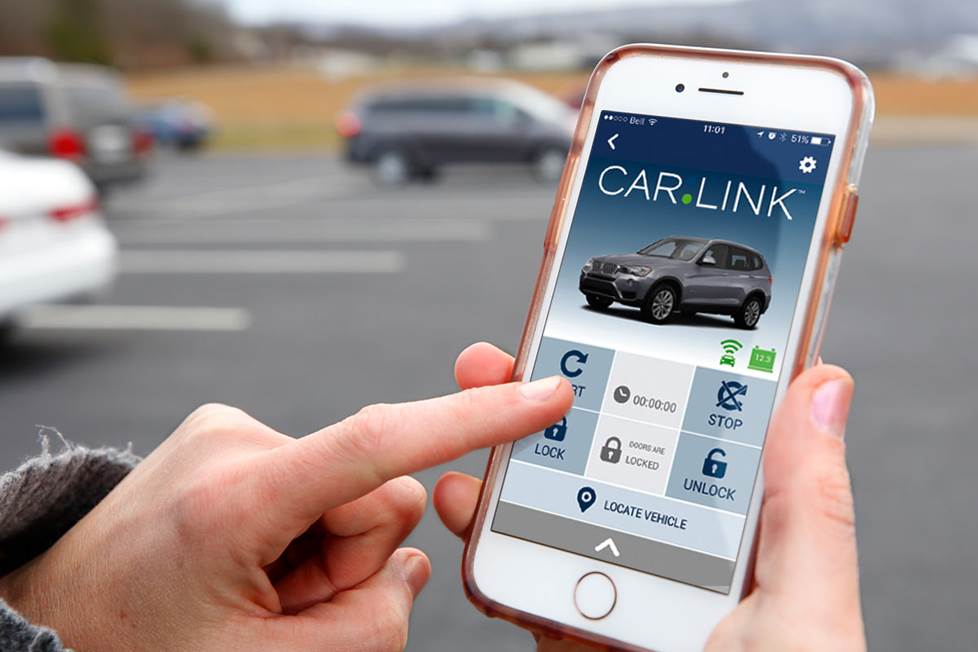 A good security system not only makes your car more difficult to steal, it also makes it easier to live with. The small remote control usually replaces your factory key fob and lets you arm and disarm the alarm, lock and unlock your doors, and maybe even zap open your trunk. Some systems let you use your smartphone to control and monitor your car's security. How's that for convenience? We'll discuss more of the available features below.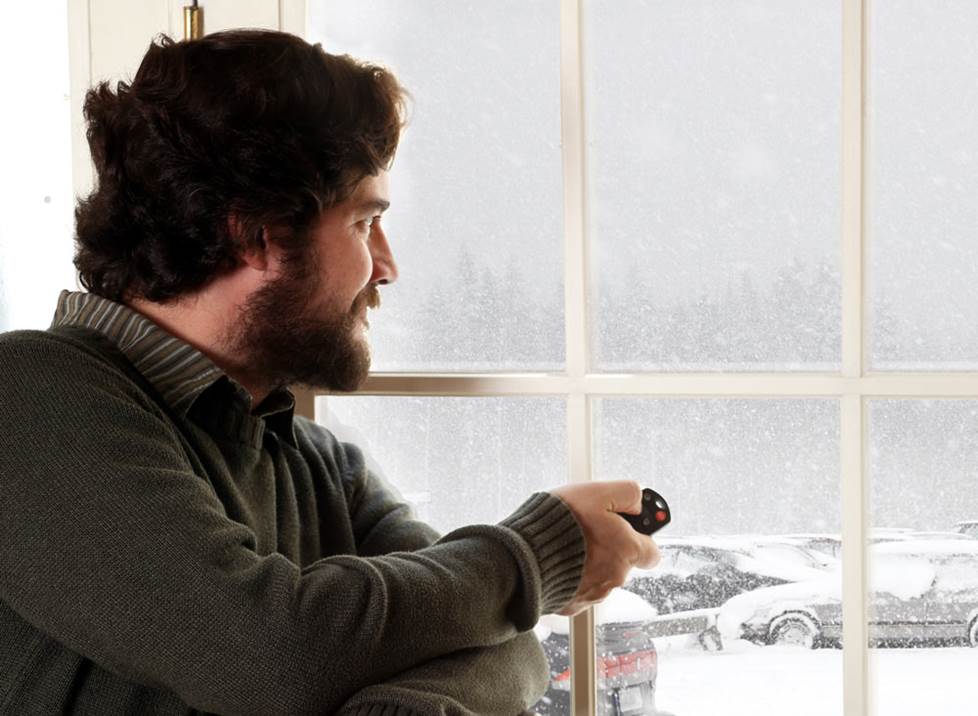 Remote start systems
Another way to apply security measures to your vehicle is to add a remote start system. A remote starter is fun to use as well as a great convenience — preheat your interior in winter, precool it in summer. Most remote start systems will not only start and stop your vehicle's engine, but will also tie into a factory or aftermarket security system, so you can lock and unlock doors and set off the car alarm remotely.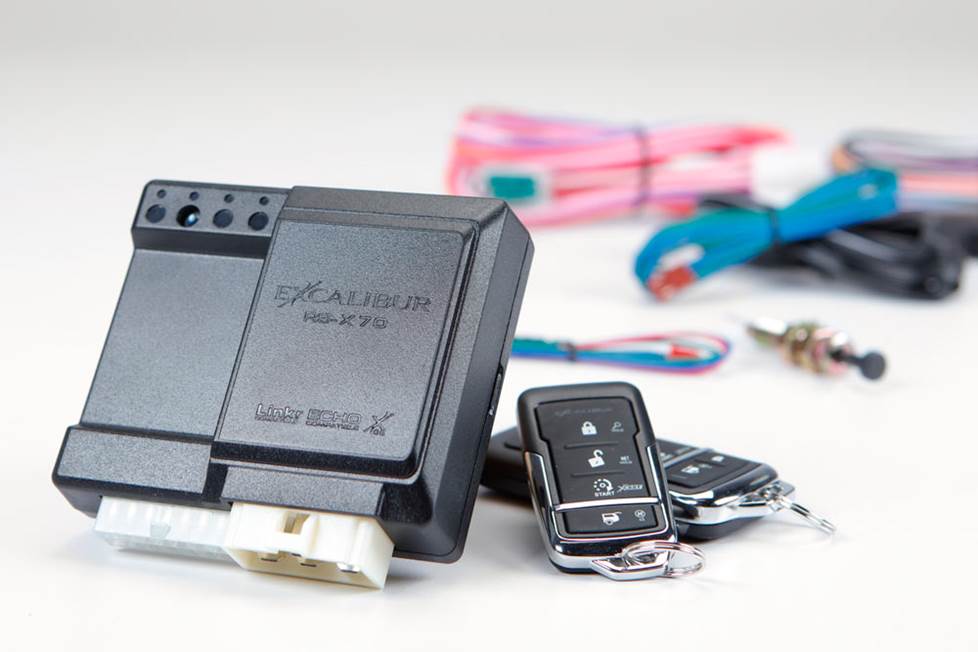 Excalibur RS-475-3D remote start system
How a typical security system works
When you leave the car, push the button that arms your system. You hear your doors lock, and a siren chirp tells you your vehicle is protected. If you've accidentally left a door ajar, the system alerts you with a different sound.
When you walk away, you feel confident, assured. The first thing a thief sees when he approaches your car is a flashing LED that tells him your system is armed. Often, that's enough to make him look elsewhere.
If the thief tries to tamper with your vehicle, he'll get a warning chirp or a full siren blast. The security system "brain" decides which sort of warning to give based on the severity of the tampering and the type of sensors the thief trips.
When you return to your car, use the remote to disarm the system and unlock your doors or pop open the trunk. Or start the engine if you have a remote starter. You can even use the remote to sound the siren if you can't find your car or if someone is bothering you.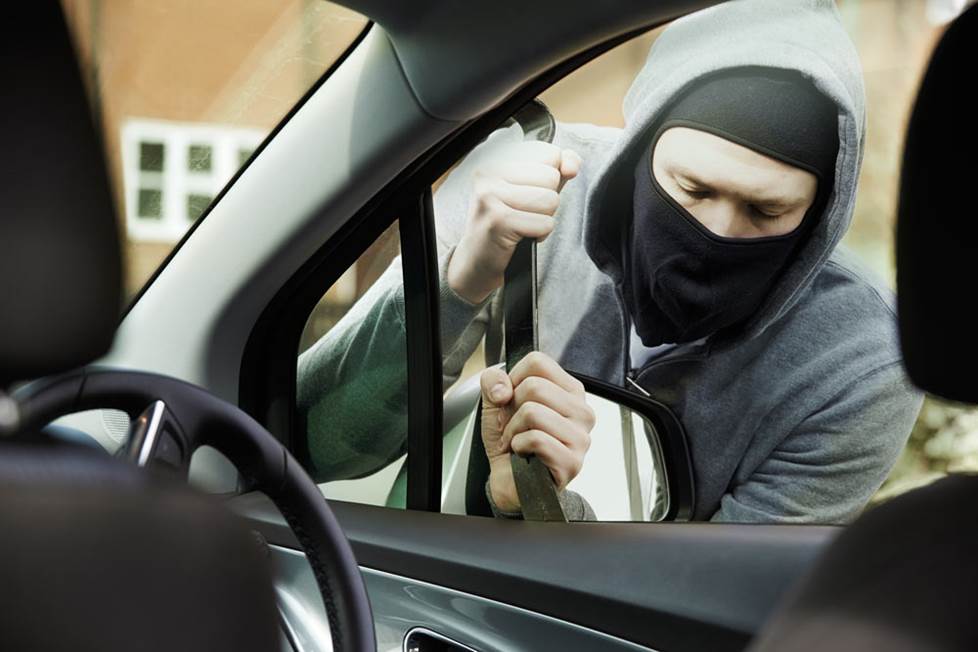 Car alarm features to look for
Alarm systems offer a variety of options that go far above and beyond simple the keyless entry from the factory. Note that not all alarm systems offer all of these features. Write down the ones most important to you when shopping for an alarm system.
Two-way remotes give you feedback on your car's condition and response to commands.
Starter kill prevents your car from being hot-wired.
Motion sensors let you leave the top down or the windows open. They are also good for protecting the cargo areas in vans and trucks. The sensors will sound the alarm if someone invades your space.
Glass-break sensors sound the alarm when they "hear" a window breaking. This protects you from the thief who believes he can bypass your alarm by not opening the door.
A tilt sensor monitors the tilting of your parked vehicle caused by an attempt to jack up or tow your vehicle.
Driver's side priority unlock lets you open your door without unlocking the others. You can get in your vehicle without letting your guard down.
Auxiliary outputs allow you to expand the alarm's capabilities by adding features like a remote starter or window controls. Most alarms come with at least one auxiliary output. Consider everything you want the security system to do (now and in the future) when choosing an alarm.
Remote starting is the epitome of convenience. Remote start features either come built into a security system or can be added later with a remote start module.
Smartphone compatibility — some remote systems let you use your smartphone for control, giving you unlimited range when you have phone service. Often, a separate smartphone interface module will have to be added to a remote start system in order to get the smartphone features.
Consider adding GPS tracking capability to your security system so you can find your car in a crowded lot or if you forgot where you parked it in an unfamiliar place. Want to keep an eye on your teenaged driver? With a GPS tracker you can keep track of your vehicle's location, and receive alerts when it leaves or enters a pre-programmed area, or is traveling too fast.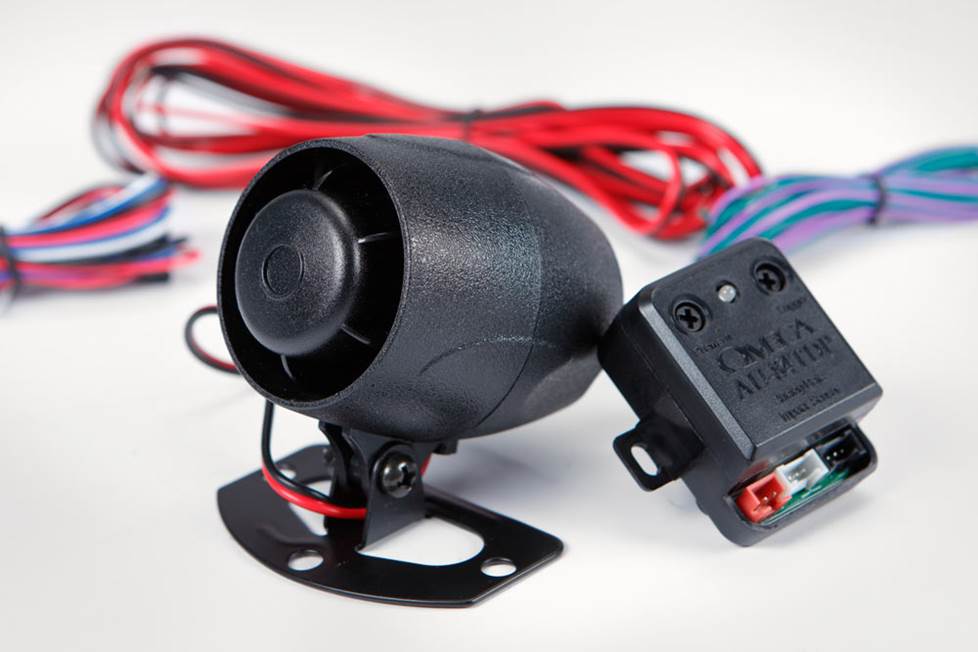 The Excalibur AU-SEC security upgrade package adds alarm features to Excalibur remote start systems
Can I install my car alarm system myself?
Here at Crutchfield, we're usually all about doing it yourself. But when it comes to car alarms and remote start systems, we recommend professional installation because wiring them into your vehicle can be quite challenging.
However, when it comes to installing remote start systems from iDatastart or Fortin, we offer T-harnesses and vehicle interfaces for your specific vehicle that simplify the wiring by connecting directly to your vehicle's computer databus. You intrepid DIY-ers out there will save tremendous amounts of time and money during installation.
Let us help you get the right one
Not all security systems will work in all vehicles, so we strongly recommend you contact us before you order yours. A Crutchfield advisor will confirm the right equipment for your vehicle and make sure you'll get the features that want in your security system.
Our exclusive and comprehensive tech support is free when you shop with Crutchfield. Seven days a week, experienced, patient experts are ready to answer your questions (just have your invoice handy when you call). It's like having a pro look over your shoulder while you work.
Have questions? Give us a call
If you need more information about car alarms and remote start systems, or just want to confirm compatibility with your vehicle, contact us and our advisors will be happy to help.