Items installed:
Sony Xplod CD player/Reciever
Kicker K9 in-dash 9 band equalizer/sound processor
Kicker Zx200.4 (all around)
2 5x7 Alpine Type-R's (front doors)
2 Sony X-plod 6x9's (rear panel)
Kicker ZX750.1 Mono subwoofer amplifier 750 watts RMS x 1 at 2 ohms
2 Kicker Comp VR's in sealed box (wired in parallel to 2 Ohms)
Kinetik Hc600 power cell
5.0 farad capacitor
1 pass 1/0 gauge Knu Konceptz power & ground wire
Stinger in-line fuse holder/fuse (150 Amps)
Scosche distribution block (2x30 Amp)
Dynamat entire trunk, drivers door & (soon to be) passenger's door
Foam speaker enclosures (front and rear)
10 gauge Monster Xln speaker wire & terminals
4 Channel Monster Xln 600 RCA cables
Installation Description
Everything has been installed personally through trial & error. It's an ongoing, 6+ year process that has taught me a lot!!! I am currently in the process of saving $ to enroll at Mobile Dynamics or R.I.T.O.P. School for Mobile Electronics Installation. What can I say, it became a passion/obsession.
Q&A Section
Why did you decide to upgrade your A/V system?
I've always wanted a system, even before I owned a car.
What's the first thing you show people about your installation?
I ask them if it's loud enough, while they're trying to breathe. >:-)
Why did you choose these products?
Kicker's one of the best out there. They were also one of the original brands to upgrade car audio.
What was the most difficult part of the installation?
Dynamating my trunk or wiring speakers through door molex.
What plans, if any, do you have for future upgrades?
Fiberglass box (currently constructing).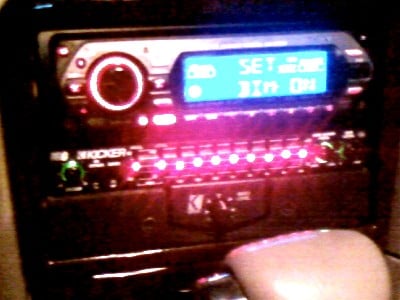 My dash w/ custom bracket (made myself).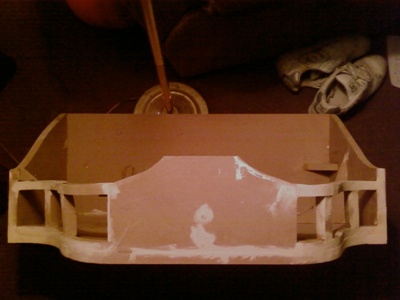 My work in progress.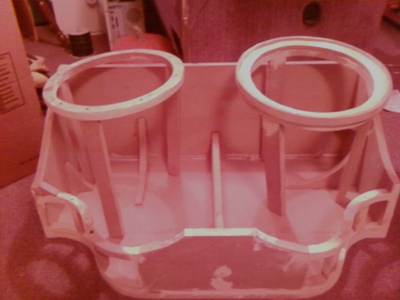 Imagine it fiberglassed!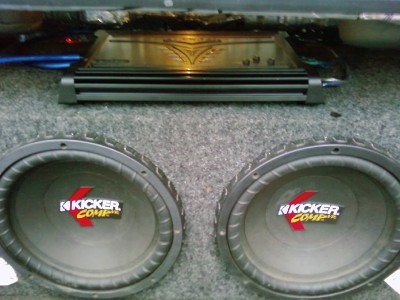 My Trunk (basic view).