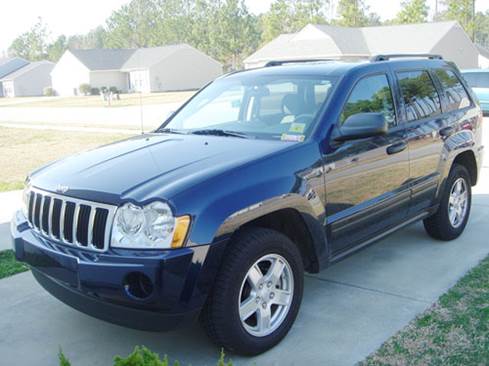 Items installed:
Installation Description
This was my first modification to my Jeep since I've had it. I considered upgrading the factory speakers first but opted against it since I didn't think they sounded that bad to begin with. I decided to upgrade the head unit first since that was going to be the "brains" of my system.
Every shop I asked about upgrading to a 2DIN head unit from my current E size stock unit said it would not be possible. After a few weeks of researching on the web and just some good ol' finger crossing I decided on a Kenwood DDX6019 and the Kenwood/Garmin GPS unit KNA-G510. The DDX6019 fit in my vehicle like a glove with a dash adapter for an OEM navigation system.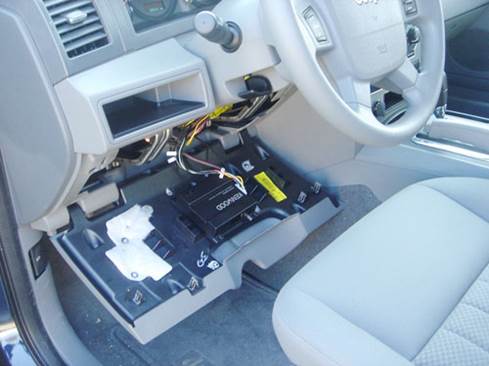 I was able to mount the KNA-G510 on a panel under the steering wheel. I made it easily removable for new maps and updating the software. I ran the antenna up to the dash above the gauge cluster. There it gets plenty of satellite reception and remains hidden and out of the elements. I considered mounting it on the roof for greater reception but the unit is so accurate the way it is now I've decided to keep it there.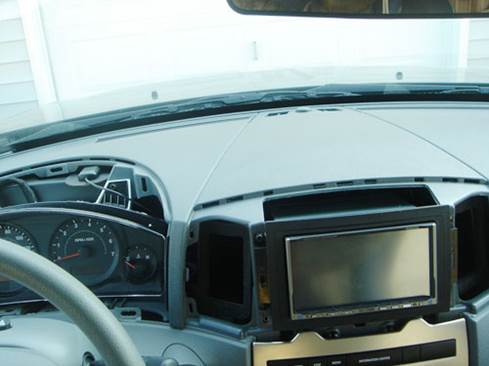 Overall you really wouldn't know what this system is capable of (besides the obvious large screen) until I turn it on. All the components are tucked away nicely and out of sight for a professional factory look. Not bad for my first ever attempt at car audio and video!
Q&A Section
Why did you decide to upgrade your A/V system?
I wanted to make my car different from every one else driving their Jeeps out there in addition to making my music sound and look better.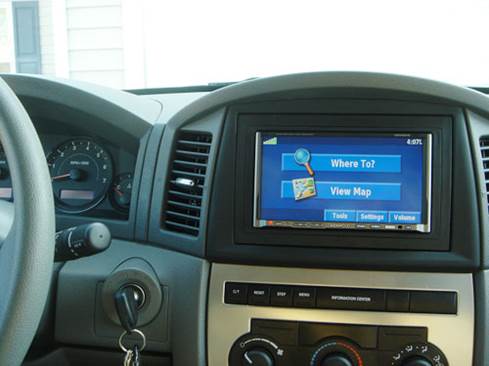 What's the first thing you show people about your installation?
The awesome in-dash head unit for sure. That one component really sets my Jeep apart from others.
Why did you choose these products?
I was trying to keep a 'stock' look while still being different. The Kenwood's big 7" screen makes that statement while still retaining a nice stock look and feel. The Garmin GPS is the best navigation unit there is so that was a no-brainer. It's so simple to use and very accurate.
What was the most difficult part of the installation?
The installation was not hard at all. If anything deciding to do it myself (especially for being such a noob) and researching everything I needed to know. The install kits from Crutchfield.com made it pretty easy though.
What plans, if any, do you have for future upgrades?
Where do I start? My next upgrade will be the speakers (6x9) to a nice set of component speakers. After that I plan to install a small sub to give my music some punch. I also want to get an iPod adapter for the Kenwood unit, and maybe a rear view camera.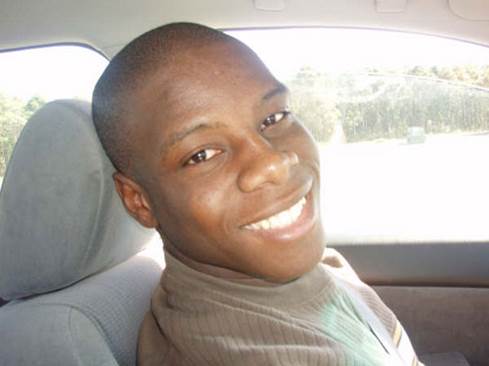 Me! Haha. I'm actually driving my girlfriends civic though...