In this article: Gear recommendations to help you start your very own gaming stream or podcast, with a focus on tabletop role-playing games.
We'll cover:
And we'll also share five key tips to help you get your project off the ground.
A growing catalog of online content has sprung up around games and gaming culture over the last decade. Millions of viewers watch videos and live streams of other people playing, reviewing, and analyzing games every day. The gaming community has a ton of passion and they love sharing it. It's almost a way of life now.
It's not all digital either. There's been a welcome resurgence of interest in "analog" gaming, from board and card games to good ol' Dungeons & Dragons. That's right, I'm talking about the grandparent of about every video game you've ever played: tabletop role-playing games.
Often referred to as TTRPGs for short, or just "role-playing" by folks in the know, these are cooperative storytelling games, played with little more than a pen, paper, dice, and a good imagination.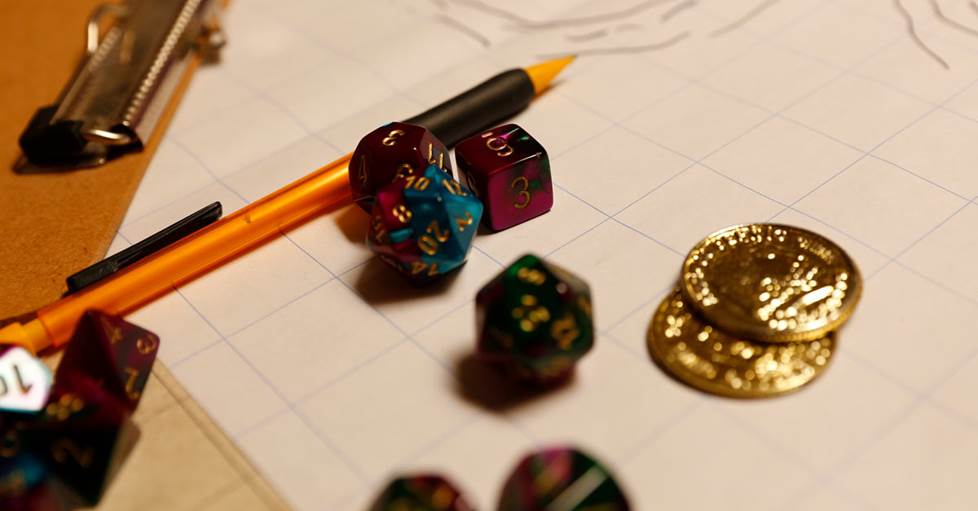 Tabletop roleplaying games offer a way to connect and tell stories with other people. And they are surprisingly fun to watch!
Love for the game
Role-playing is my favorite pastime by far. My journey began when my parents got us a starter set for the third edition of D&D when I was about 11. I was all in immediately and never stopped playing, picking up new editions and games as I got older.
I love D&D (5E is the cleanest edition yet), but it's not the only game in town. There are lots of great RPGs out there, whether you're looking for something streamlined like Savage Worlds, crunchy like Pathfinder, or horror-inducing like Call of Cthulhu. There's something for everyone!
I role-play at least twice a week — more if I'm lucky. I meet up with my fellow podcasters to playtest popular RPG systems early in the week, then run a homebrew system on the weekend with a completely different crew. I also make time to run kid-friendly adventures for my daughter with games like No Thank You, Evil!, and run the occasional space dungeon in Starfinder for my wife.
As much as I like video games, they can't come close to the way role-playing empowers you to tell a story and connect with other people. It's a very human experience in a world that can feel increasingly distant.
"Actual play" shows are awesome
There's a thriving space for members of the gaming community to share their tabletop adventures with each other. Because role-players spend so much time improvising a story together during their games, watching a TTRPG session is way more entertaining than you might think.
Your average role-playing session lasts anywhere from one to four hours. This means actual play shows are by nature long-form, with plenty of room to spin a great yarn. It's not unlike binging a season of your favorite show on Netflix — except you're watching the events play out live.
And because the outcome of dice rolls is random, the events can sometimes be hard to predict, adding extra layers of drama and tension.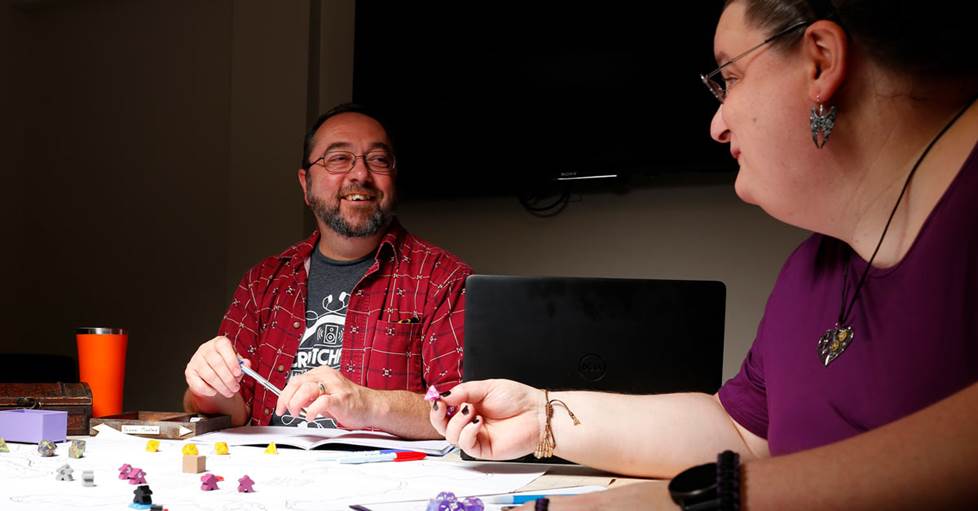 Two of our tabletop veterans, managing editor Rob and vehicle assets coordinator Emma, hoping this next roll is in their favor.
Actual play RPG streams and podcasts have become incredibly popular in the last few years for this very reason. Shows like Critical Role and Dimension 20 have massive dedicated followings, and podcasts like Adventure Zone and One Shot have reached episodes in the triple digits.
The success of shows like this has opened the door for other creators. If you're hoping to join them, you have to start somewhere.
Sharing your game with an audience
There's a lot of great content being created in the TTRPG community nowadays. If you're thinking about creating your own, you need make sure you stand out. The best place to start is with solid audio and video quality.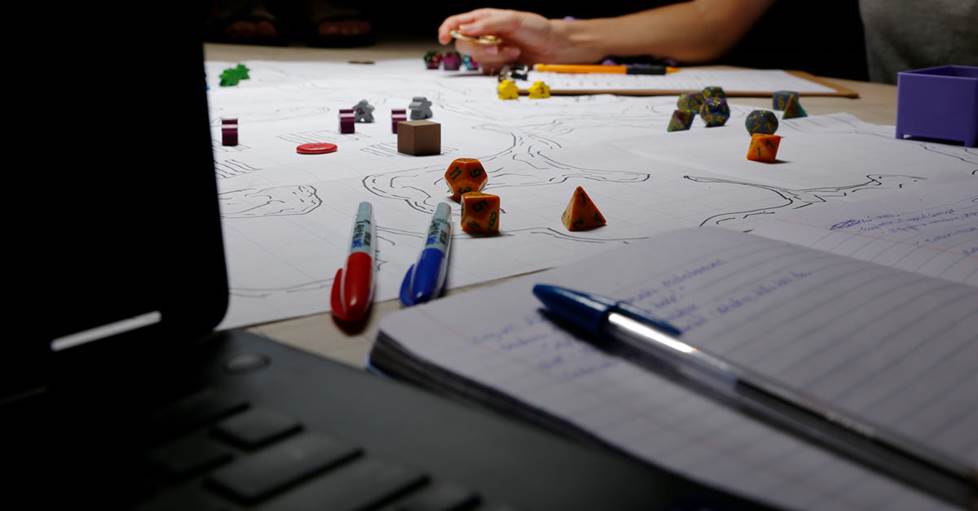 Running a gaming stream or podcast lets you share your adventures with the community.
If the audience can't hear (or see) you, they're going to check out. No one's interested in watching something with fuzzy visuals or listening to someone who sounds like they're in a can.
Clean audio and video can help you make a strong early impression with your audience. That way they're more likely to stick around for all the cool adventures and hijinks that made you want to share your game to begin with.
Let's talk brass tacks then. You're going to need some recording equipment. That's the bare minimum for getting started, and not something you'll want to gloss over. There's a metric ton of great advice in our article on how to start a podcast, so we'll be focusing on how gaming impacts your recording needs.
You'll also need to decide whether you want to create a stream or a podcast (or both). It's not unusual for shows to host a stream, then post the audio as a podcast afterwards.
When you're getting started, it's best to pick a lane and gain some traction first, so you don't get ahead of yourself. It's easier to expand your work once you're comfortable than it is to pare it down after you're overcommitted.
We'll take a look at the kind of gear you'll need for each of these formats below. The setup will be similar for both applications, but there are some extra considerations for streaming vs. podcasting. The recommendations below should also work for content about video games, from "Let's Play" gameplay videos to reviews and lists. Let's dive in.
Setting up a gaming stream
First things first, your audience needs to be able to hear you, so you'll need a microphone. You'll also want to be able to hear your fellow players and monitor the sound of your own voice with a pair of headphones.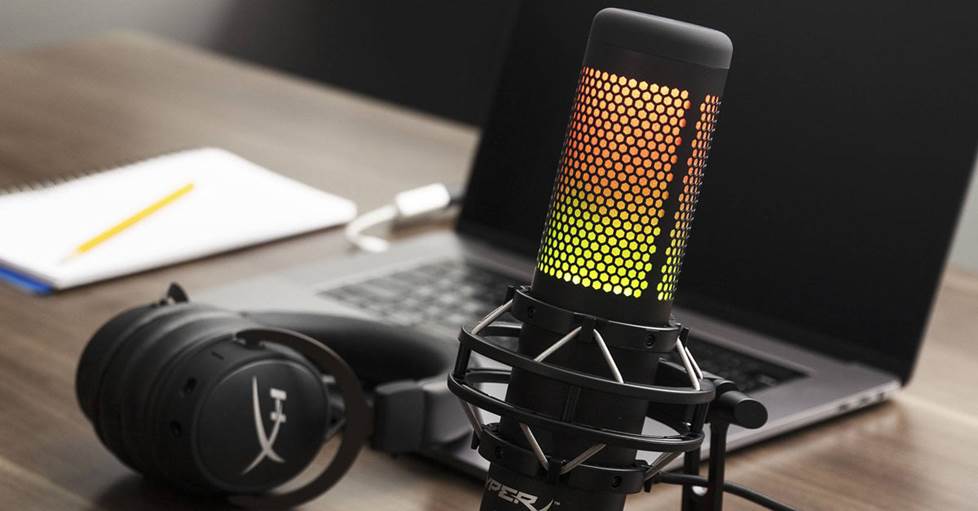 I use a simple but effective setup: a pair of headphones and a USB condenser mic.
You might be tempted to pick up a set of headphones with a built-in mic, and that can work, but you're generally going to get better quality from a separate dedicated mic. USB condenser mics are an effective and efficient solution in this regard. They offer great sound quality, especially for vocals, and plug directly into your computer.
For streaming a video game, a solid pair of headphones will also help you get the most out of the game's audio. Studio monitor headphones like the popular Audio-Technica ATH-M20x are usually the best pick for recording because they give you an accurate picture of what your audience is going to hear.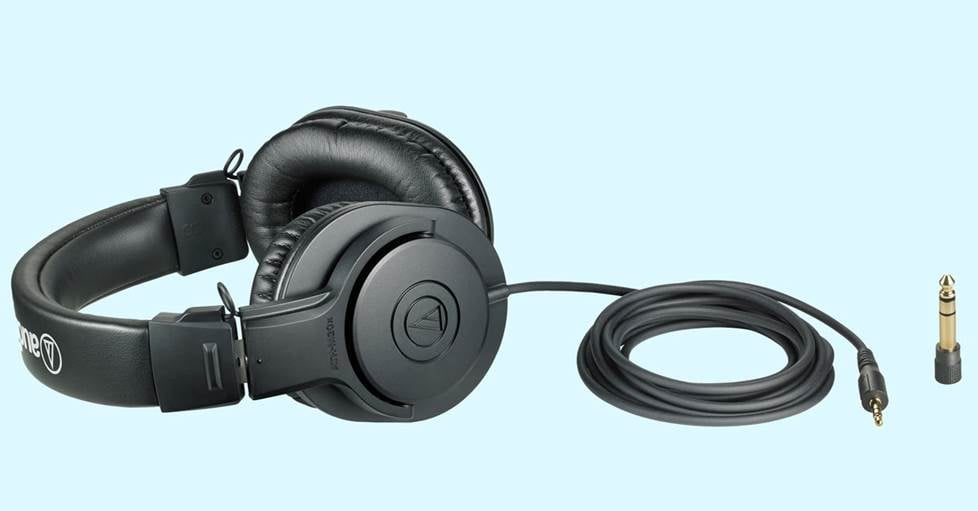 The Audio-Technica ATH-M20x are monitor headphoned designed for accurate audio reproduction, making them great for recording.
Because you're streaming, you need to consider more than your audio. Your audience will also need to clearly see you and any other cast members. Adding visuals means you'll need a video camera. While almost every laptop comes with a built-in webcam these days, the quality can be spotty at best.
If you want to use your laptop camera, the best way to improve it is by adding a ring light. This can make your appearance pop by diffusing light evenly and kicking shadows out of the picture. It also has the cool effect of catching a distinctive spark or halo in a subject's eyes.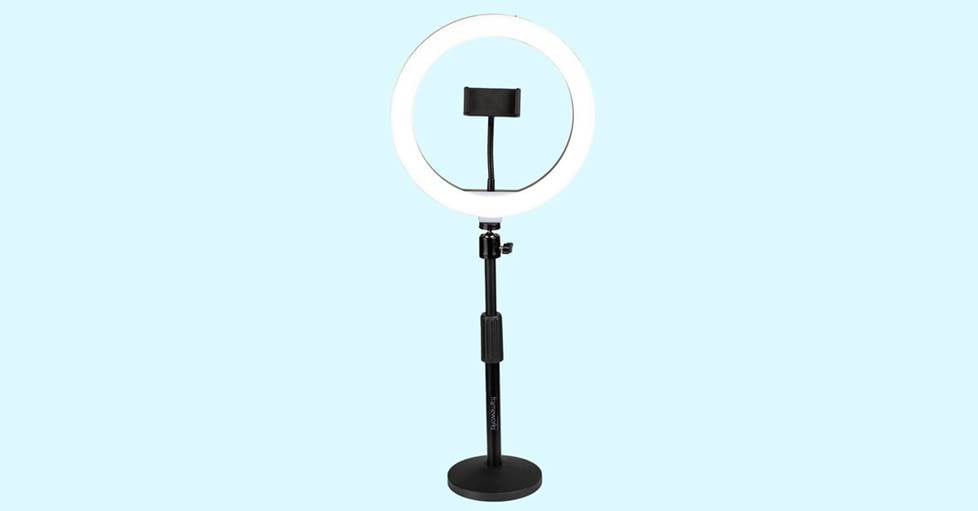 Adding a ring light can help add a visual flourish to your live stream.
Picking up a higher-quality webcam can give you a big jump in video quality.
There's also the powerful Sony ZV-E10 Vlog camera, a mirrorless camera with a bevy of features designed specifically for creating all types of online content. It's a bigger investment, but you have the option of picking different E-mount lenses to match new project ideas. The extra flexibility and quality boost is well worth it.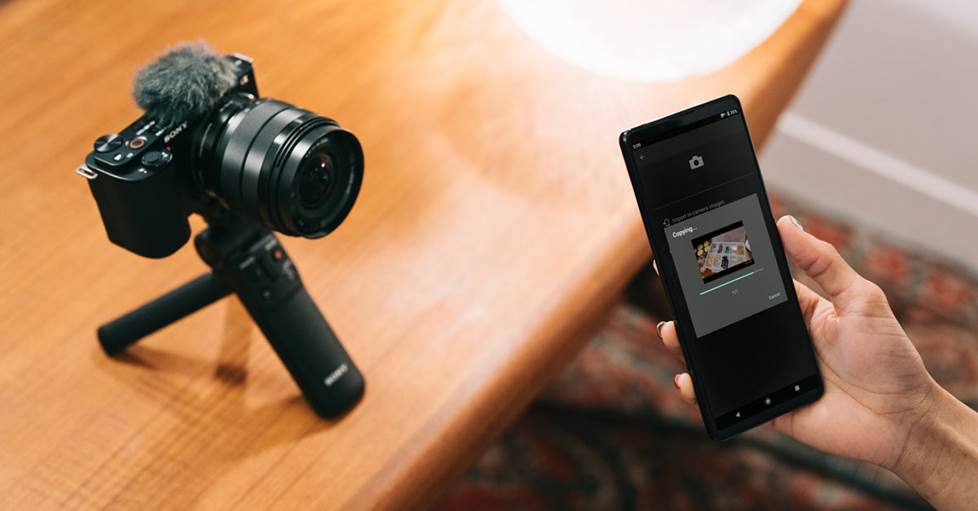 If you're recording video or live streaming, you'll want to pick up a high-quality video camera to catch the action.
Setting up a gaming podcast
For podcasters, your rig can be a little simpler than a gaming stream because you don't have to account for capturing visuals. It's audio all the way down.
Just like with streaming, you'll need a microphone and a pair of headphones, of course. But the upside is that going audio-only frees up your budget a little bit where there's no need for a camera. If you're playing remotely, only the other players will see you. That means there's no harm in using your laptop's built-in webcam.
With a little cash freed up, it might be time to think about some helpful additions like a USB audio interface. These give you more control over your audio levels, and make it easy to use a wide variety of mics and headphones.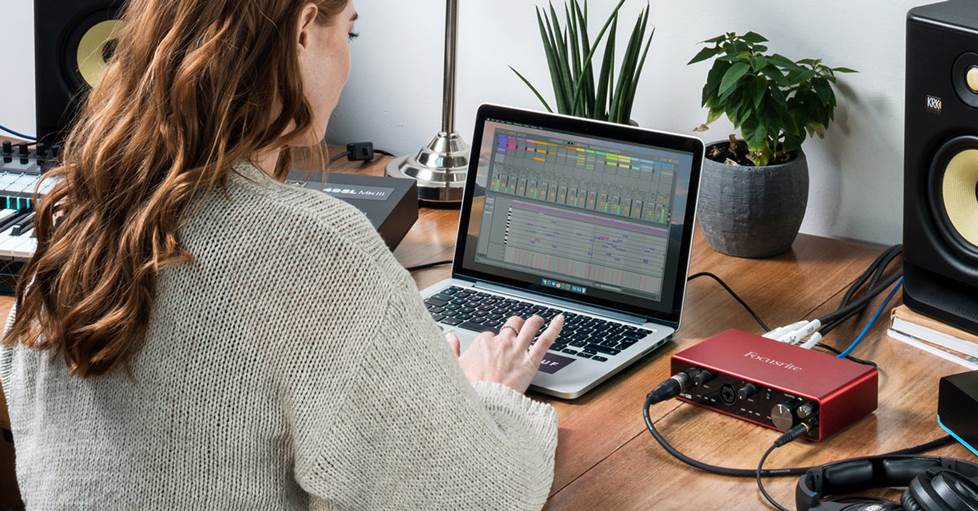 A USB audio inteface lets you fine tune your audio levels and gives you more options for mics and headphones.
Most USB interfaces also have higher quality digital-to-analog and analog-to-digital conversion than your average computer. That means you'll be getting cleaner audio. Check out our audio interface guide for more details.
A quick way to grab all the gear you need is to pick up one of our home recording bundles. These bundles often add in cool accessories like a microphone stand and pop filter. My 'Ps' and 'Bs' are pretty plosive, so the latter is a must for me.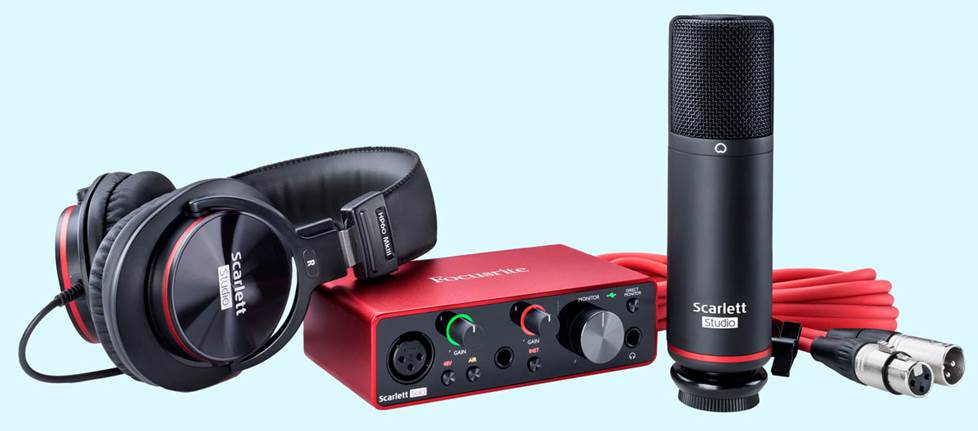 Home recording bundles like this one from Focusrite hook you up with a full package to get started.
You'll also need software to record and edit your podcast. For an actual play podcast, usually only one member of the crew will need a robust editing program.
Our players recorded using Audacity, which is easy to use and, better yet, free. The editor then collected our various uploaded recordings and put everything together with Reaper, making sure to remove all of my distracting "um" and "uh" filler words. There were a lot of those I'm told.
Playing in person vs. remotely
If you're running a TTRPG actual play stream or podcast, there's one more question you need to answer. Will your cast be playing and recording in a single location together? Or will everyone be playing separately in their own recording space?
With a video game stream, you usually only have to worry about yourself. But tabletop role-playing is rarely a solitaire affair. You play with other people. That's the whole crux of what makes it great to begin with. That means you need to think about "where" those people are. It can make a big difference in how you record.
Remote recording
This is how my crew recorded their podcast. Everyone had their own rig, with the cast playing miles away from each other most of the time. Because of the pandemic, this has been a common way for people to record. And while the distance can create some difficulties, remote recording is a simple affair at the end of the day.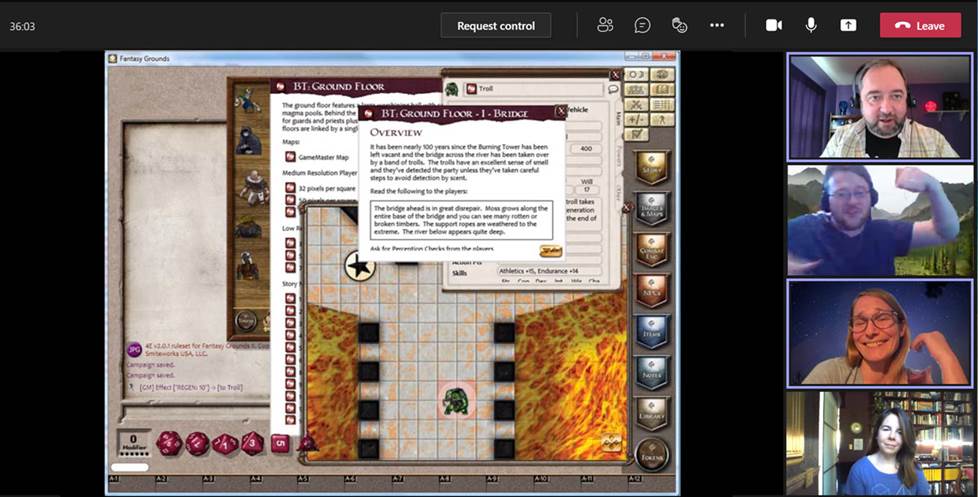 It's not always easy to find a great cast next door. I usually record with my fellow players miles apart through the magic of the internet.
First off, you'll need a reliable video conferencing service like Zoom, Discord, or Google Hangouts. Test a few services out to see if you experience connection issues. Lag can throw off your timing, which leads to folks talking over each other or sitting around in awkward silence.
We've got lots of tips for getting the most out of your video conferencing platform of choice in our article about how to improve your Zoom meetings.
It's also super helpful to have a shared virtual tabletop like Roll20, Fantasy Grounds, Astral, or Foundry. These services allow the lead storyteller to provide visual resources like maps for the other players to reference. They also keep track of your character sheets and let you roll virtual dice onscreen. The latter keeps your munchkin impulses in check. Everyone can see that 1 you just rolled.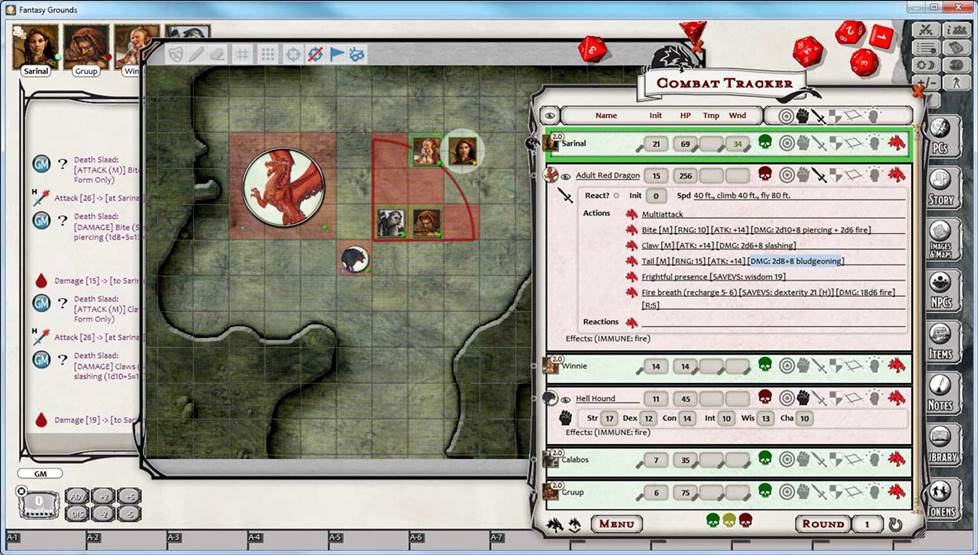 Virtual tabletop services like Fantasy Grounds are an invaluable tool if your crew is playing and recording remotely.
My podcast group ended up landing on a combination of Discord and Roll20. We found that Discord provided a strong enough connection that we didn't have to deal with unnecessary lag, and we used Roll20 to keep track of the game.
I prefer playing in the "theater of the mind," so when it's my turn to lead I use Roll20 to display evocative illustrations that help set the mood. (You're always one Google search away from a cool picture of just about anything.)
As for your recording gear, the easiest setup is to have everyone rock out USB condenser mics and a pair of decent headphones. There are fancier ways to get this rolling, but there's not much of a need for anything more complicated.
In-person recording
The traditional way to play tabletop role-playing games is, well, on a tabletop. Everyone gathers around a table covered in snacks and supplies while the storyteller (or Game Master, if you prefer) hides their notes behind a screen. You've likely seen this depicted in shows like Stranger Things and The Big Bang Theory. For most of the genre's history, this has been the primary way people play.
There are a few extra logistical hurdles, but recording in person is the closest you can get to a traditional TTRPG session.
If you're trying to produce an in-person stream or podcast like this, you need to think about where everyone is sitting in relationship to the recording equipment. Everyone needs their own microphone still, but the recording will be cleaner if the players' voices aren't bleeding over onto each other's feeds.
For in-person applications, I'd recommend a dynamic microphone instead of the condenser mics we mentioned earlier. Dynamic mics minimize feedback and are the best choice when you're recording multiple people in the same room.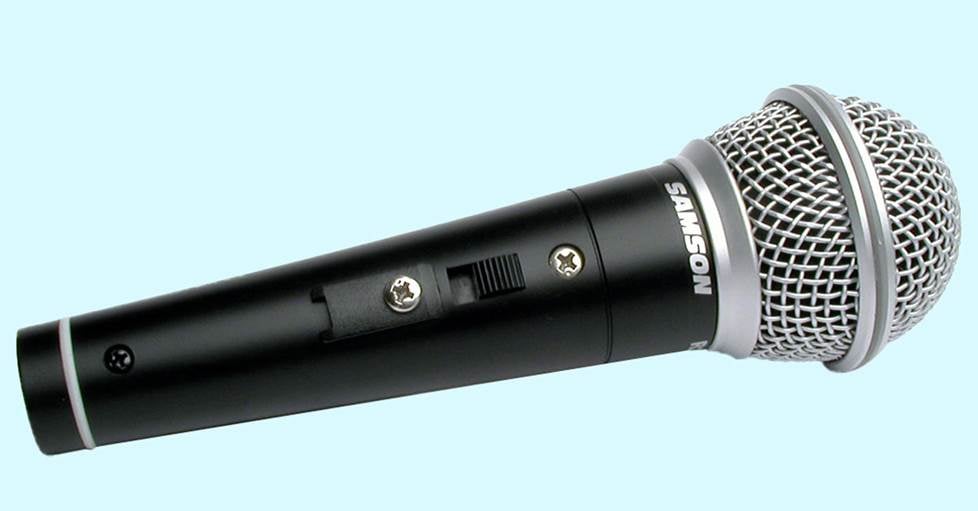 With a lot of voices in one room, dynamic mics are ideal because they pick up less ambient noise.
If you're picking up several, the Samson R21S mics are a steal and they even come in a three-pack. Head over to our microphone buying guide for a full look at the different styles of microphones we carry.
Because you have several audio streams running at once, you have the opportunity to save the editor some time by adding an audio mixer. With all of your microphones connected to a single mixer, you can adjust audio levels in real time. It also means you've only got the one audio file for your editor to contend with.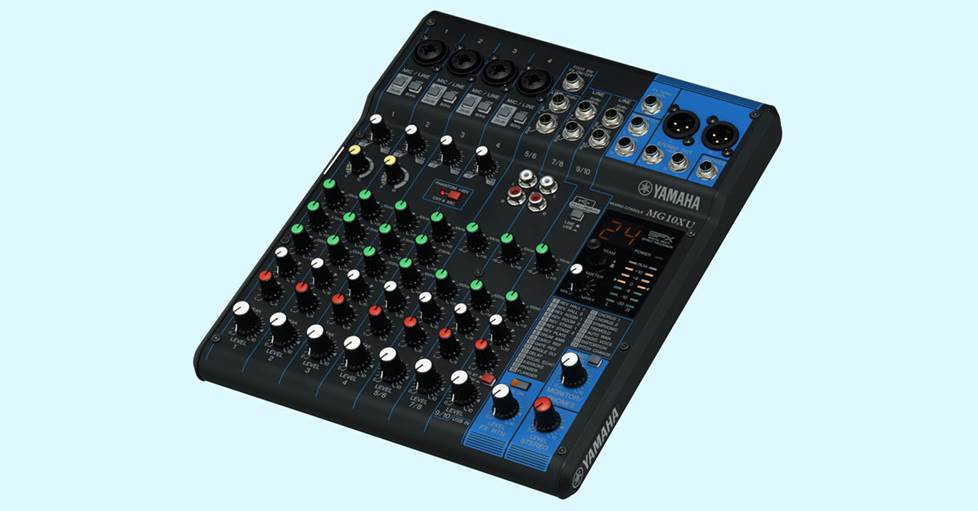 Picking up a mixer lets you manage multiple audio streams at a time, a must for an in-person recording session.
If you're working with an adventuring party of three to four cast members, I recommend the Yamaha MG10XU. It has more than enough channels to work with and you can connect it to your computer via USB. Head over to our sound mixer buying guide for more details.
Tips and tricks to improve your streaming
When one of my regular gaming groups decided it was time to share our sessions online, I was super excited. I also thought it was going to be pretty simple. Creating content was every bit as cool as I thought it would be, but it definitely wasn't simple. Getting the right gear for your application is important, but there's more to it than that.
Let's take a second to talk about some of the nuts and bolts of running a TTRPG show that are easy to overlook. My crew struggled to overcome some hurdles early on, but I'm going to help you to benefit from our mistakes.
You need a platform
It's not enough to dream. You need a service to get your work to the public and they're not all created equally. The platform you choose can impact the style and structure of your content, so do some research and pick the platform that works for you before you start recording.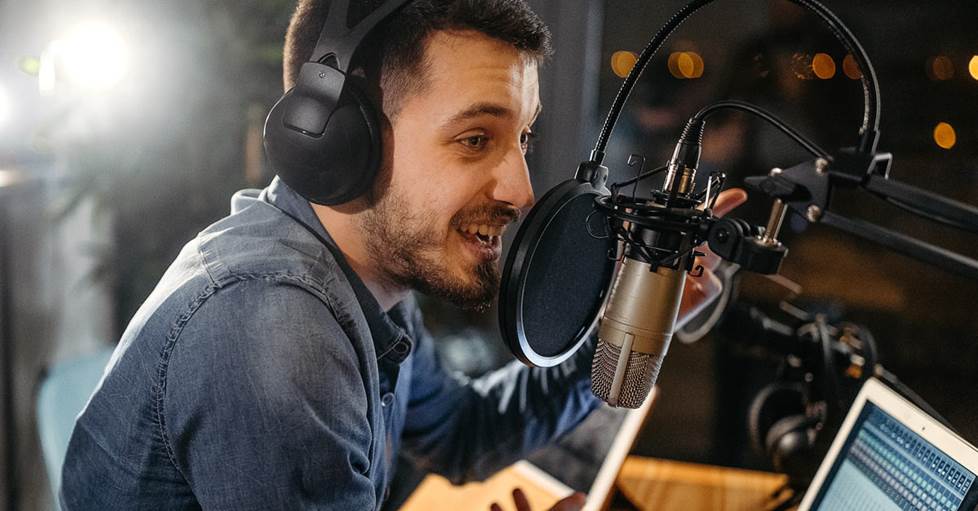 Getting your work out to your future listeners means finding a platform to host your show.
Streaming platforms like Twitch, Facebook Live, YouTube, and Streamlabs provide an easy avenue to share your game with a wide audience. Even if you don't stream live on YouTube, it's still a good idea to post your recordings there afterwards. That way viewers that missed your live session can still catch your show.
If you're podcasting, you need a storage service for your episodes. From there, a link to your RSS feed can be provided to distributors like Apple iTunes, Google Podcasts, Stitcher, Spotify, and Audible.
My crew used Pinecast, which is a paid service that worked out well for us, but if you're looking to ease in, you can use services with free options like SoundCloud or Anchor to get started.
Keep your cast small
The requirements for your equipment setup change dramatically when you add more people to your stream or podcast. Running a video game stream lets you prioritize your own audio and video, but the average TTRPG party has three to four players or more.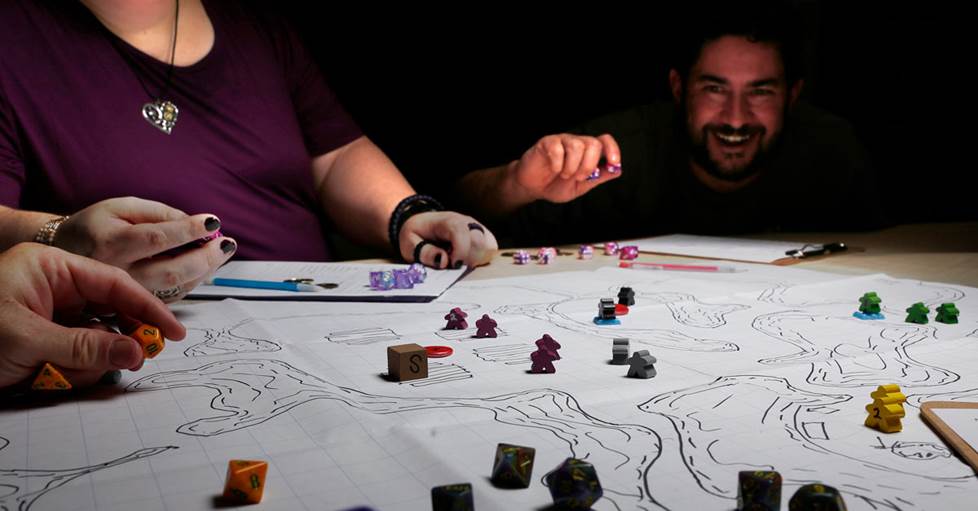 A small but dedicated cast tends to create the best dynamic in the game and makes recording and editing much easier.
Your budget is inevitably tighter the more cast members you have, so the cost for some configurations will balloon quickly. One solution is to have everyone buy their own equipment, but that's a lot to ask of your friends.
You can also end up with varying levels of audio quality. Even one cast member with scratchy audio can ruin an episode for listeners. A consistent setup is preferable, for both the audience and your editor, so work together to find a configuration that works for everyone.
Speaking of the editor, the more voices you have on a recording, the harder their job will be. Having a large cast can quickly multiply the amount of labor required to actually edit and produce your show.
Our cast was way too big at first, and that resulted in a tremendous amount of work for our editor. Because we didn't expect that, the show ended up delayed several times, which is less than ideal.
Find a reliable way to upload audio
If you're remotely recoding, you need a way to get your audio to the editor. For live streaming, this is less of a complication, but it can quickly become a logistical hurdle for podcasts. If audio files don't make it over in time, that causes serious delays. Lost or corrupted files are even worse. You can end up being unable to release an episode at all.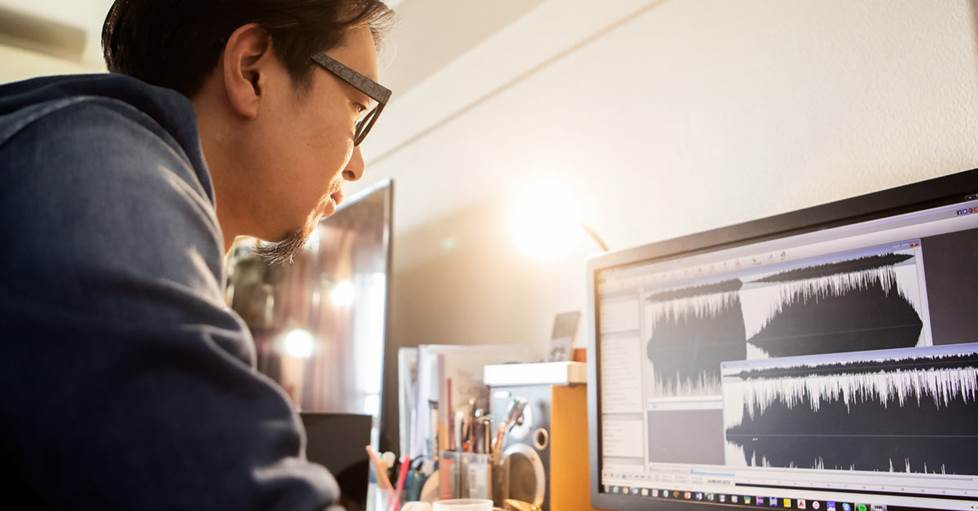 For remote sessions, you'll need a way to consistently get your audio files to the editor for your show to see the light of day.
CD-quality (or higher) audio files are way bigger than you might expect. Our average recording was close to 3 GB per person. That's too big to email in most cases. We needed to use a file transfer service and went through a few systems before we landed on something that worked.
You need to sort this out before you start recording. Make sure everyone in your cast knows how your process works and is on board with the time and effort it will take. You don't want to find out mid-season that you're missing recordings. That's exactly what happened to us, and it resulted in a backlog that caused even more delays to our release schedule.
Give yourself a buffer before release
I know you want to get your content out there as soon as possible. But you need to take the time to build up a pool of finished episodes before you ever start to release them. That means more than just having recordings on hand. They need to be edited and ready to go.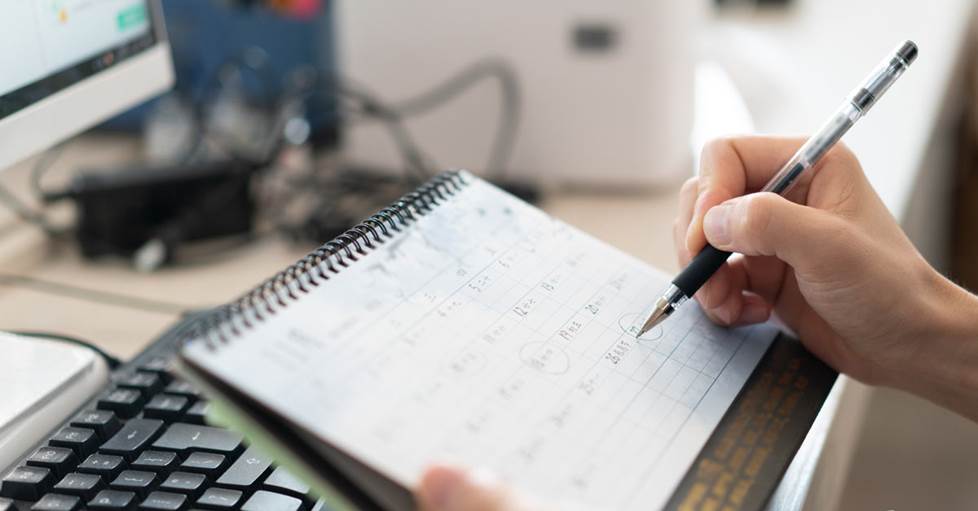 Don't start releasing content before you have a backlog prepped. And once you're ready, make sure your release schedule is consistent.
My crew's biggest mistake was not having a backlog of completed recordings. I recommend having at least three to five episodes fully finished before you officially reveal your show to the public. If you have clear story arcs in your planned campaign, completely edit and finish your first full arc before release.
A consistent release schedule gives your audience something to expect and makes it easier for them to follow your work. It also gives you time and space to account for unexpected complications. Give yourself some breathing room. You'll need it.
Promote your show
If you don't take any steps to promote your stream or podcast, it'll be hard to find an audience. After all, why publish content online if you're not looking for people to check it out?
If you want people to engage with your work, you have to let them know you exist to begin with. Create an official page for your show on multiple social media outlets. Cast your net as wide as you can. Having a Facebook page is cool, but if you also have Instagram and Twitter accounts you'll catch more fish.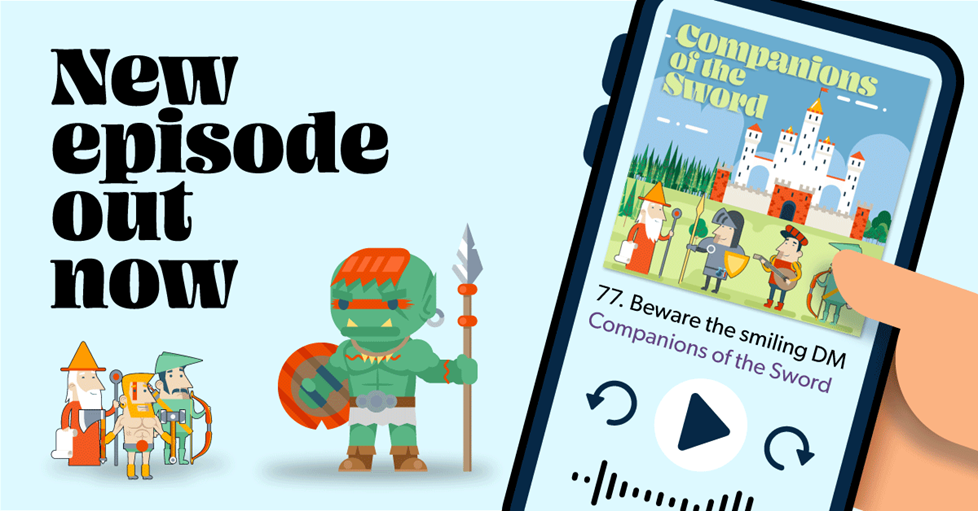 Give your show the support and love it deserves by promoting it online. Get the word out!
You don't need to post non-stop, but it helps to engage with the gaming community on the regular. Even once a day or so is a great start. An easy way to drum up support is to have each of your cast members promote the show to spread awareness as well.
This is a conversation you'll want to have with your cast early on. Keep everyone's workload in mind. The editor has enough on their plate, so someone else should handle the official social media pages.
Get started today!
Starting up your own stream or podcast can be a little tricky, but we're here to help. If you need a little guidance on finding the right gear for the job, don't hesitate to get in touch with one of our friendly Advisors.
Free lifetime tech support is included with your Crutchfield purchase. Our techs can help you get your gear set up and assist with problems down the road.